Hive Open Mic Week 136 - City of Stars (Cover) by @yisusth [ENG/SPA]
---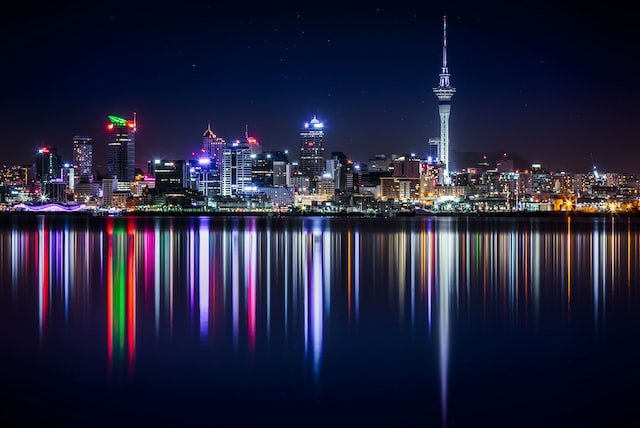 Foto de Samuel Ferrara en Unsplash

I am pleased to share with you my trumpet performance at Hive Open Mic Week 136. This week the theme is "Let's Rock". I was practicing several songs of the genre, however, due to time constraints and some physical limitations, I couldn't play them. "City of Stars" is a pop-jazz song composed by Justin Hurwitz and lyrics by Benj Pasek and Justin Paul. The first time I heard it was in the movie La La Land, where it is sung by Ryan Gosling and Emma Stone. Since I was a child I have always been enchanted by Broadway-style musicals. The song is quite melancholic, but it has some significant changes that make the piece uplifting, with the characteristic of going from a minor to a major cadence. Like a dark city that rises and begins to light up and shine.
Para mí es grato compartir con ustedes mi interpretación con la trompeta en el Hive Open Mic Semana 136. Esta semana la temática es "Vamos a Rockear". Estuve practicando varias canciones del género, sin embargo, por cuestiones de tiempo y algunas limitaciones físicas no se me hizo posible tocarlas. «City of Stars» es una canción de género Pop Jazz compuesto por Justin Hurwitz y la letra de Benj Pasek y Justin Paul. La primera vez que la escuche fue en película La La Land, donde es cantada por Ryan Gosling y Emma Stone. Desde niño siempre he estado encantado por los musicales al estilo Broadway. La canción es bastante melancólica, pero tiene algunos cambios significativos que hacen la pieza motivadora, con la característica de pasar de una cadencia menor a una mayor. Como una ciudad oscura que se levanta y comienza a iluminarse y a brillar.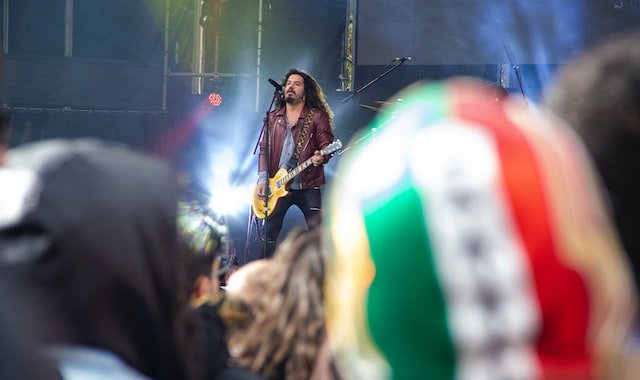 Foto de Andrés Gómez en Unsplash

What I like about Rock is that it is a genre that talks about things that at one time were difficult to listen to. It can be said that Rock has revolutionized music and has accompanied social and cultural processes. This rhythm, like the song I'm playing, has its shadows and lights. Since I was a child I have had the opportunity to listen to different bands and different subgenres of Rock. The guitar, piano, and bass solos remain in my mind and my heart. I rescue the lights, the passion for music, the fight for civil rights and to express our feelings without limits. I am very happy that Hive is a platform for Rock to be spread. It is a propitious place for music to shine and enlighten us as a society. Long live rock!
Lo que me gusta del Rock es que un género que habla de cosas que en una época era difícil de escuchar. Se puede decir que el Rock ha revolucionado la música y ha acompañado los procesos sociales y culturales. Este ritmo, al igual que la canción que estoy interpretando, tiene sus sombras y sus luces. Desde niño he tenido la oportunidad de escuchar diferentes bandas, y diferentes subgéneros del Rock. Los solos de Guitarra, de piano y de bajo se mantienen en mi mente y mi corazón. Yo rescato las luces, la pasión por la música, la lucha por los derechos civiles y por expresar nuestros sentimientos sin límites. Me alegra mucho que Hive sea una plataforma para que el Rock sea difundido. Es un lugar propicio para que brille la música y nos ilumine como sociedad. ¡Que viva el Rock!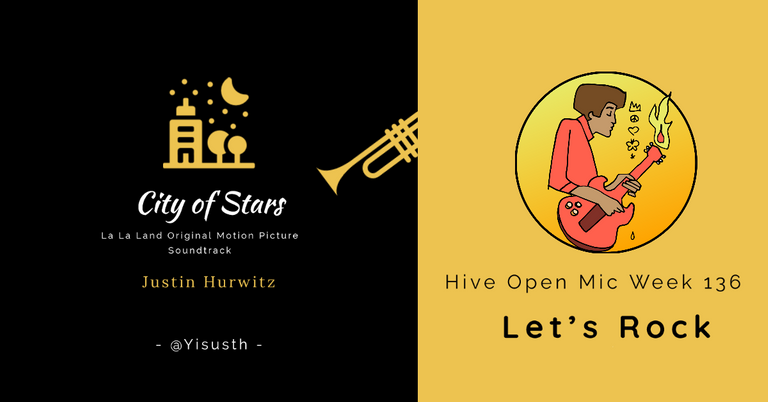 ---
City of stars
Are you shining just for me?
City of stars
There's so much that I can't see
Who knows?
I felt it from the first embrace
I shared with you
That now
Our dreams
They've finally come true
That now
Our dreams
They've finally come true
A rush
A glance
A touch
A dance
To look into somebody's eyes
To light up the skies
To open the world and send me reeling
A voice that says
I'll be here, and you'll be alright
I don't care if I know
Just where I will go
'Cause all that I need, this crazy feeling
Ra-ta-tat of my heart
Think I want it to stay
City of stars
Are you shining just for me?
City of stars
You never shined so brightly
---
---

---
▶️ 3Speak
---
---