[ESP-ENG] ¡Cómo Hacer Pinchos de Carne Molida! / How to Make Ground Meat Skewers!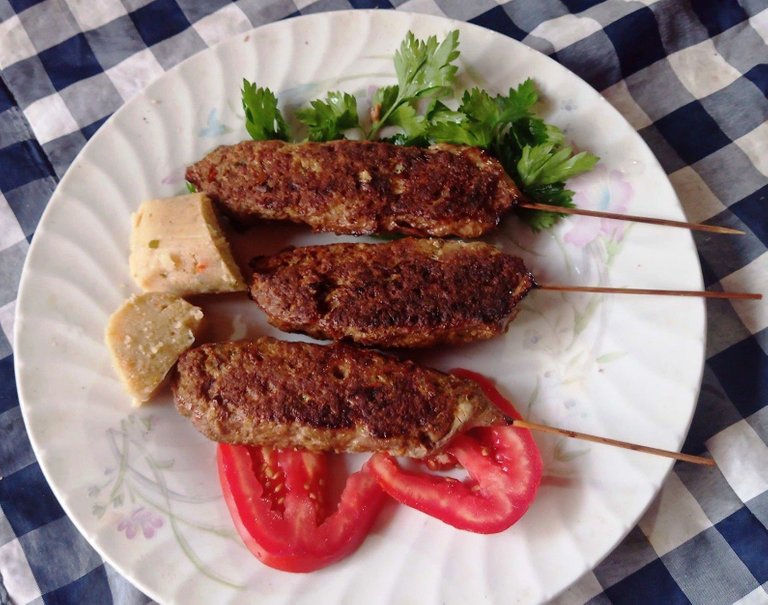 ---

---
Saludos a todos amigos de
#FoodiesBeeHive
; así como oyen, ¡si se pueden hacer pinchos de carne molida!. Quedan deliciosos y jugosos. Amigos me decidí a hacer esta deliciosa receta para compartirla con todos ustedes, práctico y fácil de hacer, espero les guste mis "Pinchos de Carne Molida".
Greetings to all friends of the
#FoodiesBeeHive
; Just as you hear, if you can make ground meat skewers!. They are delicious and juicy. Friends, I decided to make this delicious recipe to share with all of you, practical and easy to make, I hope you like my "Ground Meat Skewers".
---
🍴¡GRACIAS POR SEGUIR MIS RECETAS! / THANK YOU FOR FOLLOWING MY RECIPES!🍴
---

---
Ingredientes / Ingredients: 🔪
---
- 250 gramos de carne molida, 1 huevo, 1/2 cucharada de sal, 2 dientes de ajo, 1 ají dulce, 1 trocito de pimentón, 1 ramita de cilantro, 1 cucharada de pan rallado, 1 cebolla pequeña, 1/2 cucharadita de comino, palitos de madera.
- 250 grams of ground beef, 1 egg, 1/2 tablespoon of salt, 2 garlic cloves, 1 sweet pepper, 1 small piece of paprika , 1 sprig of coriander, 1 tablespoon of breadcrumbs, 1 small onion, 1/2 teaspoon of cumin, wooden sticks.
---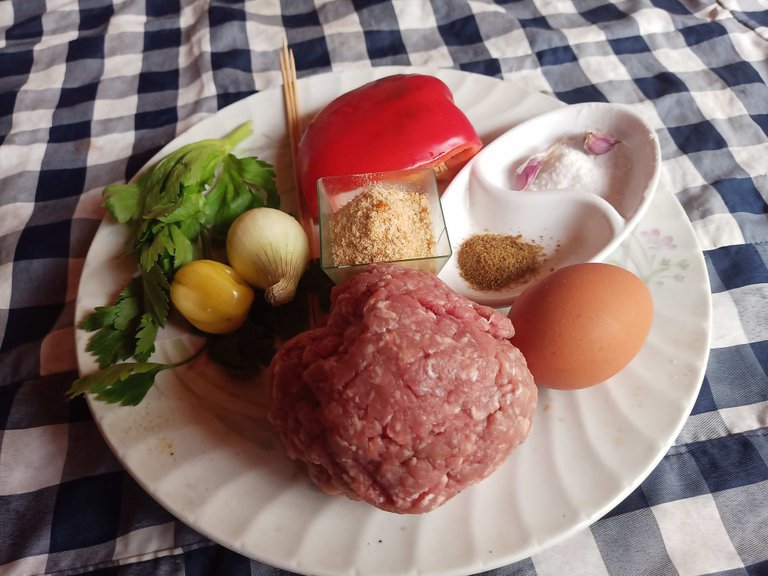 ---

---
Preparación / Preparation: 🍢
---
- Colocar la carne en una taza y agregar la sal con el comino y mezclar.
- Place the meat in a cup and add the salt with the cumin and mix.
---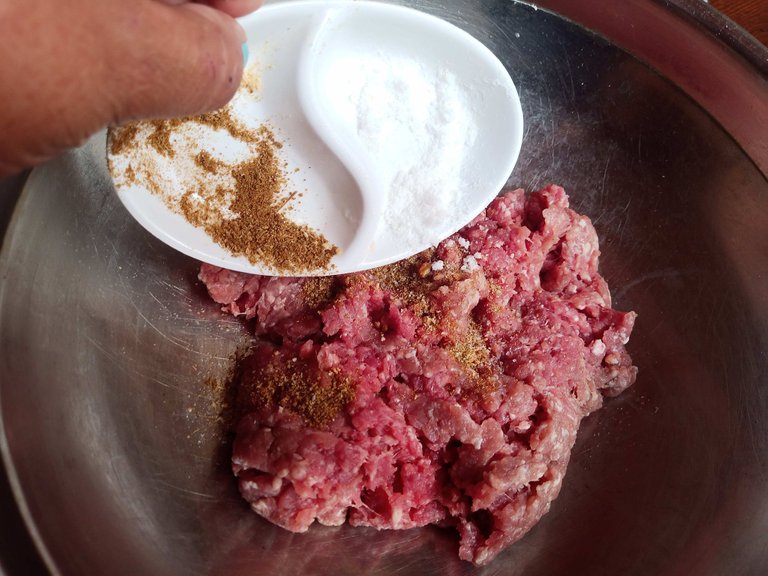 ---
- Añadir el huevo y revolver.
- Add the egg and stir.
---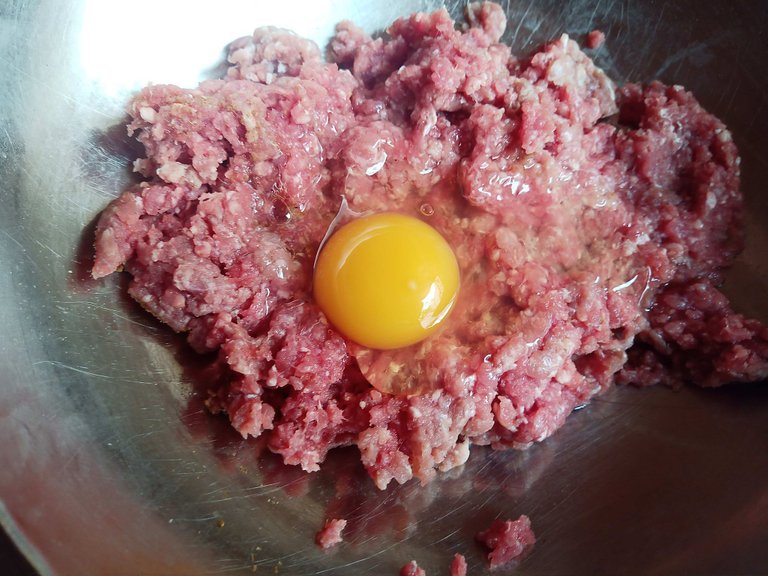 ---
- Incorporar el pan rallado e integrarlo bien con todos los ingredientes.
- Add the breadcrumbs and mix well with all the ingredients.
---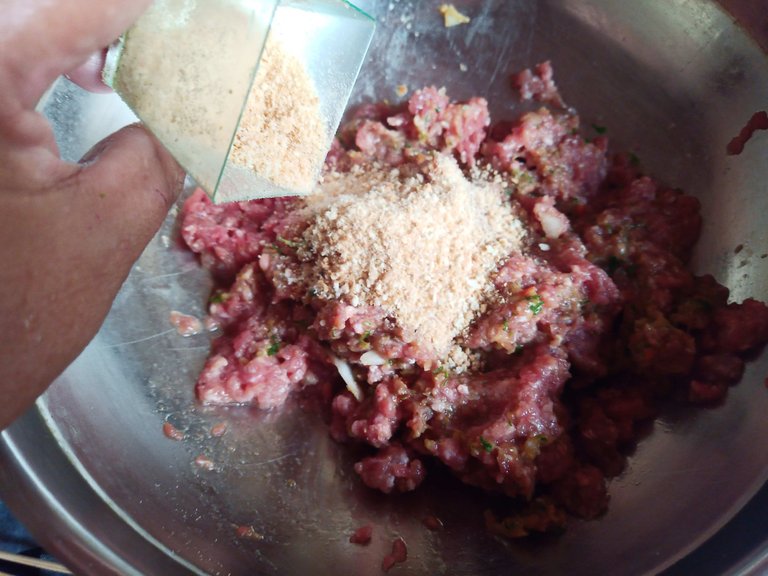 ---
- Licuar todos los aliños y agregar a la carne mezclando todo muy bien.
- Blend all the seasonings and add to the meat, mixing everything very well.
---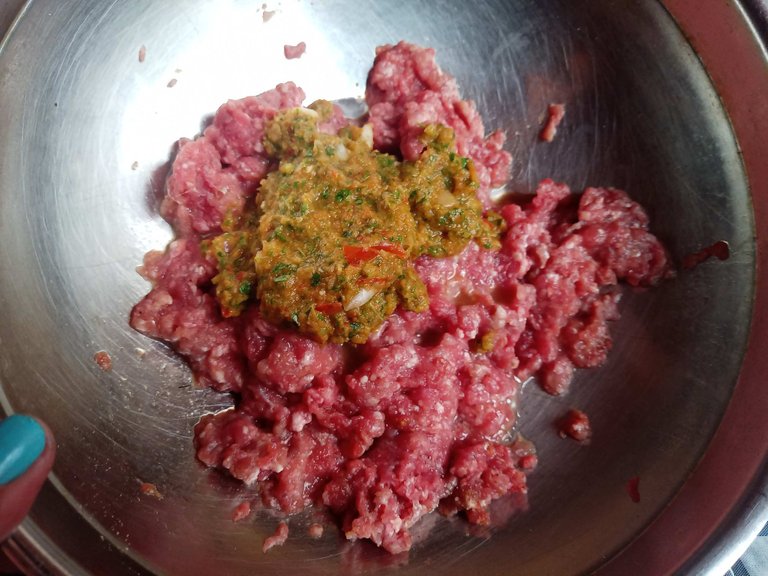 ---
- Colocar una porción de carne sobre papel plástico, damos forma alargada de chorizo.
- Place a portion of meat on plastic wrap, shape it into an elongated sausage.
---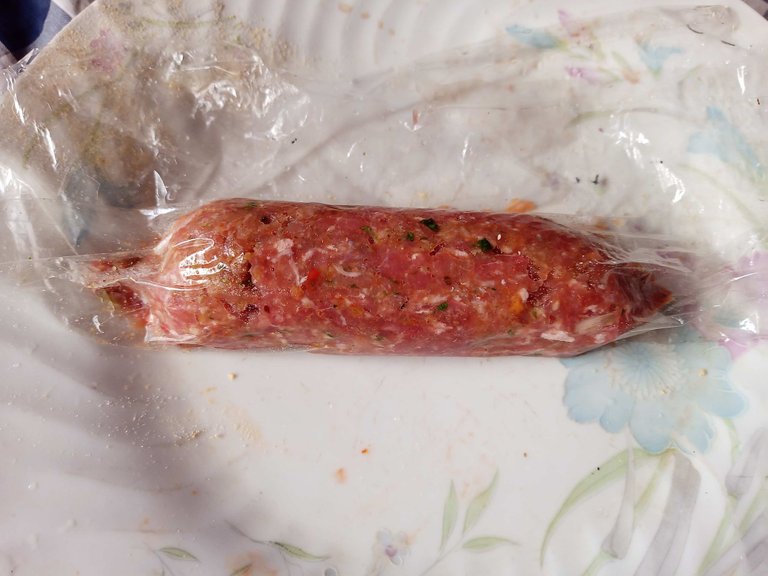 ---
- Introducir el palito de madera.
- Introducir el palito de madera.
---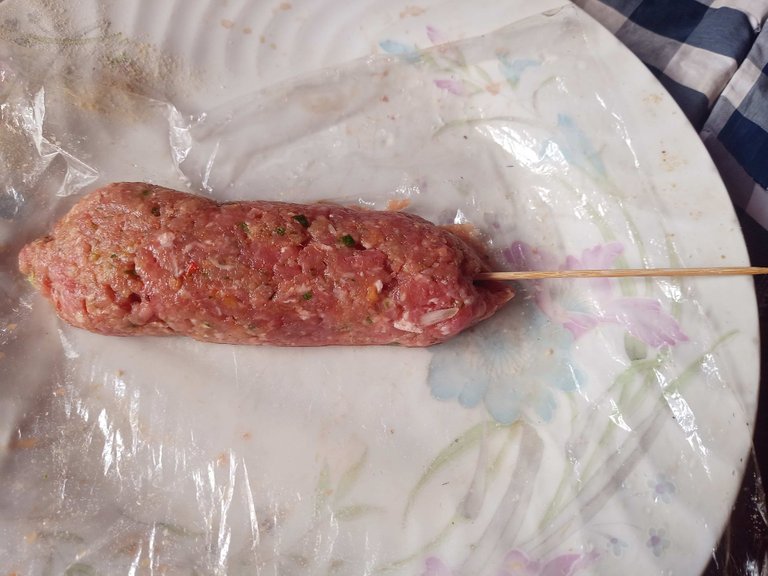 ---
- Colocar en una bandeja engrasada.
- Place on a greased tray.
---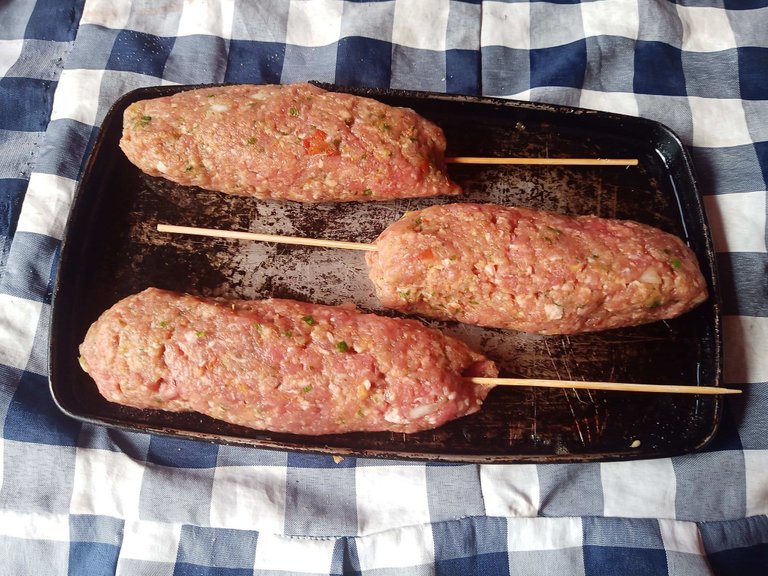 ---
- Hornear por 30 minutos.
- Bake for 30 minutes.
---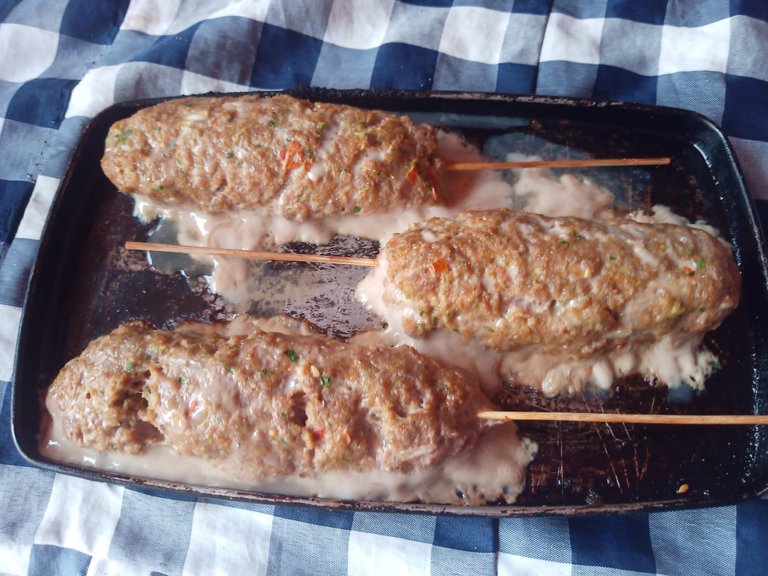 ---
- Hasta ver qué doren por ambos lados.
- Until you see how brown they are on both sides.
---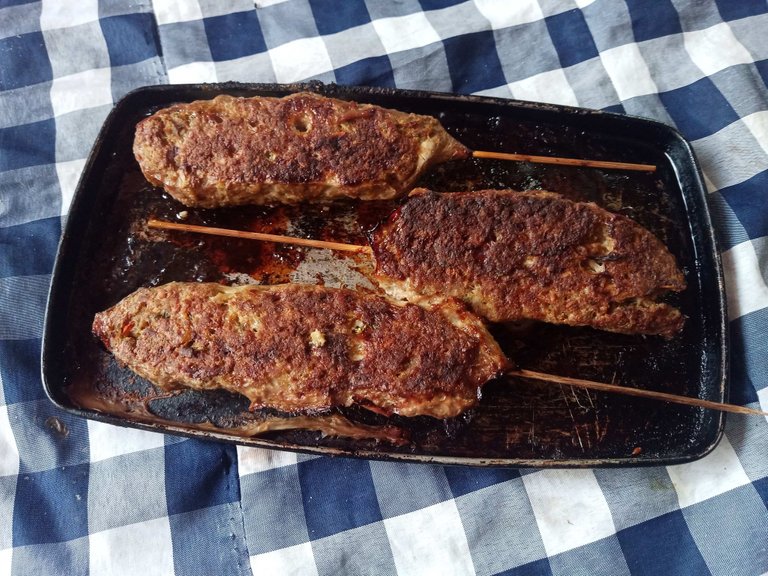 ---

---
🍢 ¡OTRA ALTERNATIVA PARA COMER LA CARNE MOLIDA! 🍢
---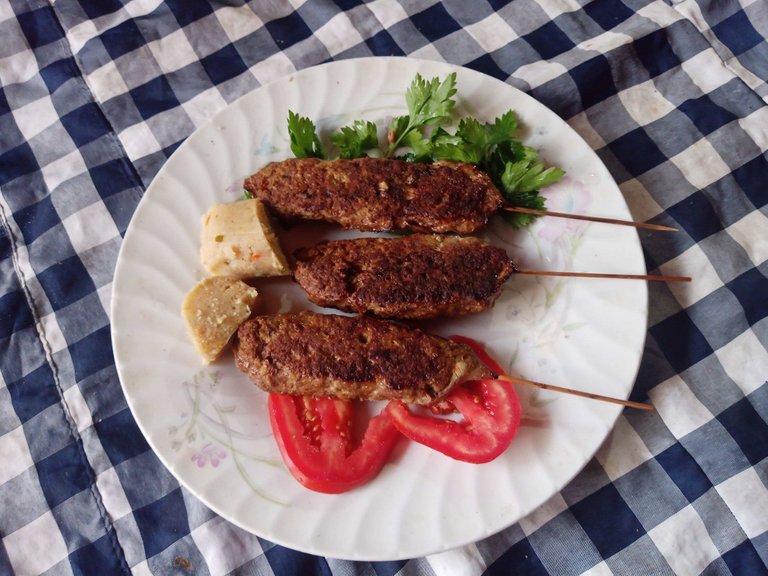 ---
🍢 ANOTHER ALTERNATIVE TO EATING GROUND BEEF! 🍢
---

---
Otras de mis publicaciones/Other of my publications
---
---

---
Las fotos son de mi propiedad tomadas con mi celular Blu Smartphones G60
The photos are my property taken with my Blu G60 Smartphones cell phone
CONTENIDO 100% ORIGINAL
100% ORIGINAL CONTENT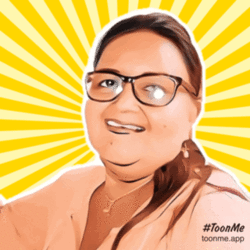 Los gif fueron creados por el programa ToonMe.app y EzGifMaker
The gifs were created by the ToonMe.app program and EzGifMaker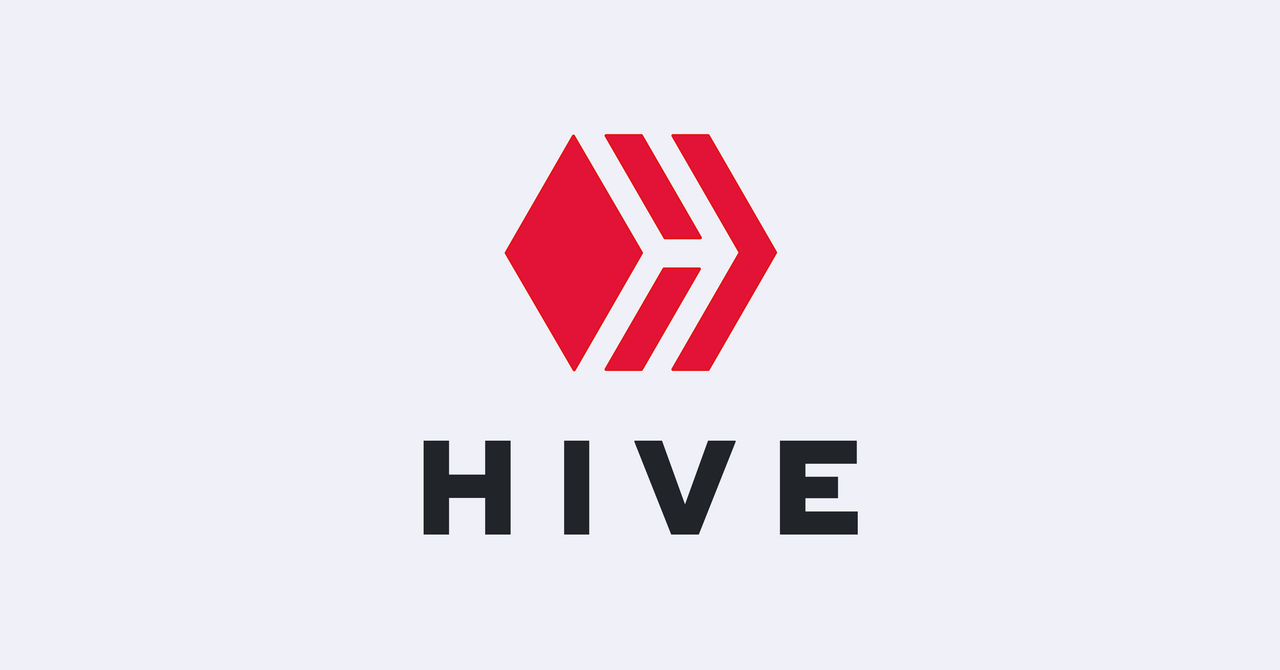 ---
---