Singing Ukraine National Anthem in solidarity of those affected by war (in Ukraine and elsewhere). Praying for a better world.
Click above to watch the video. You can enable English or Ukrainian subtitles
I felt compelled to record this version of Ukraine National Anthem as the weight of the world has been heavy of late and it's taken a toll on everyone with a soul. This is not a post about politics but about humanity.
Consider to support Ukraine charities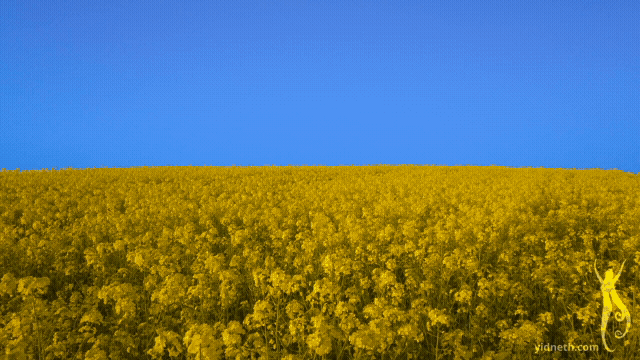 DOWNLOAD OF THIS SONG IS FREE JUST CREATED FOR AWARENESS, BUT PLEASE CONSIDER TO SUPPORT AND DONATE THOSE IN NEED.
You can download the song from my patreon. It's a free download (public, not monetised)
https://www.patreon.com/posts/ukraine-national-65761960
But grateful if want to support and consider to donate and support Ukraine charities instead. Find any you find suitable for you to help. Here are some:
I have highlighted here a few devoted to the protection of animals and pets and not even zoos and pets have been spared
Singing the hymn of another country... We are all Ukraine now
Why have I filmed this? I know it's a galvanized topic for many... but for me it's way simple... I care... for people.
I have made this video to provide comfort to all those that have been affected, those who have lost their homes, family, pets, ways of living... Hope this lights a little blaze of hope and healing. I do happen to have personal friends affected and even her on hive, you may know people who have been swept by this awful storm like poor @priyanarc who lost everything. Please check her account of the events. I know some fellow artists that face uncertainty for the future, and families that are split by war. I hope this reaches out to them and provide some comfort somehow.
And even for those who would want to argue about other points of view... let's narrow it down to all the people that have lost their homes and their lives, their pets and their way of living. This is me trying to comfort them saying their "home" is all around the world now.
This video is not about the politics but about the people affected and even you would want to argue the possible whites, blacks or greys... wrong is wrong, and destroying the lives, homes and homeland of an entire country is not justifiable no matter your ambitions or political views. If you want to justify that, then I can only wish you grow a heart.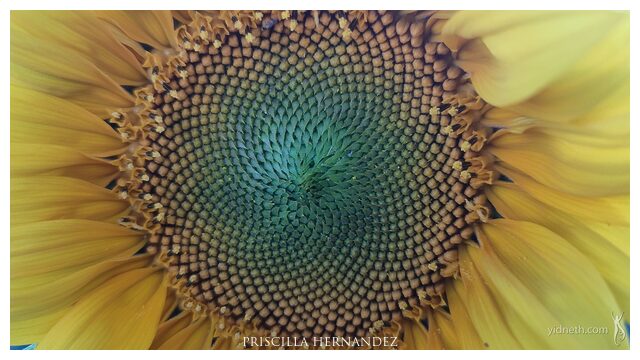 As Sting once sang... there's no such thing as a winnable war.
No respect is ever earned enforcing violence on innocents, and half of the children of this country are displaced from their homes, not even zoos and animal carers are spared. That proves that was never THE WAY. War never is.
It will be dedicated to some personal friends that have been in the middle of this awful turmoil. This one is for you. They cannot "erase" what now resonates in the whole wide world. You are not alone.
I want to add also that dehumanizing and generalizing is wrong. Both sides of that line there are a good people that have nothing to do with this still hoping we can figure out a better and fairer world, but will suffer the consequences for many years to come. It's is not, "us", "them" but YES, accountability is needed, and I hope that those who bear responsibility in any suffering will become aware of what they've done because I cannot imagine worse punishment than such shame. I'm dreaming of a word where we overcome past and present grievances and we move forward to peace, harmony and freedom.
UKRAINE NATIONAL ANTHEM (lyrics)
The words were written by Pavlo Chubynsky (1862) and set to music by composer Mykhailo Verbytsky (1863)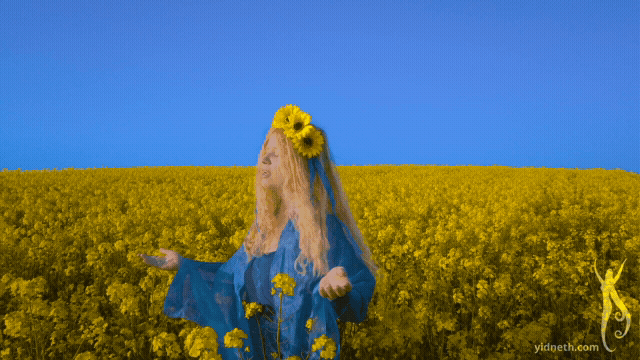 Ukrainian
Ще не вмерла України ні слава, ні воля.
Ще нам, браття-українці, усміхнеться доля.
Згинуть наші вороженьки, як роса на сонці,
Запануєм і ми, браття, у своїй сторонці.
Душу й тіло ми положим за нашу свободу,
І покажем, що ми, браття, козацького роду!
Душу й тіло ми положим за нашу свободу,
І покажем, що ми, браття, козацького роду!
Šče ne vmerla Ukrajiny, ni slava, ni volja,
Šče nam, brattja ukrajinci, usmichnetjsja dolja.
Zhynutj naši voroženjky, jak rosa na sonci,
Zapanujem i my, brattja, u svojij storonci.
Dušu j tilo my položym za našu svobodu,
I pokažem, ščo my, brattja, kozacjkoho rodu!
English translation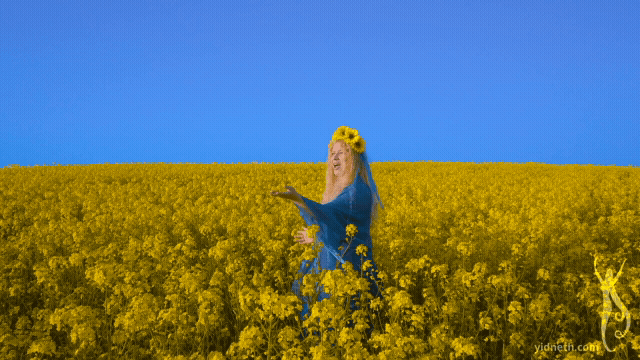 Ukraine has not yet perished, nor her glory, nor her freedom,
Upon us, fellow Ukrainians, fate shall smile once more.
Our enemies shall vanish, like the dew in the sun,
And we too shall rule, brothers, in a free land of our own.
Souls and bodies we'll lay down, all for our freedom,
And we'll show that we, brothers, are of the Cossack nation!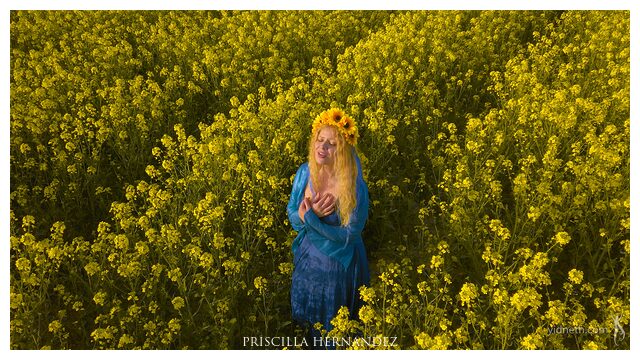 Find fufunchis
As always find the 3 fufunchis 🐀🐀🐀 and one mouse. It's not easy this time, among all the flowers but they are all together :) so that's the only clue. You know it's like something that's going on in every video.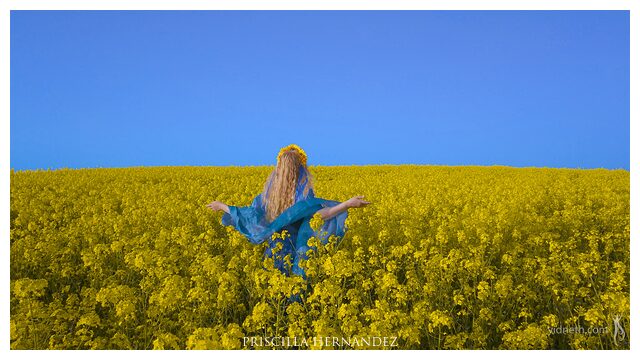 Sunflower fields
The national flowers of Ukraine are sunflowers but I couldn't wait until mid Summer when they are in full bloom. Thus I filmed in this fields that now so strikingly resemble the flag. But I want to share this picture I took last Summer...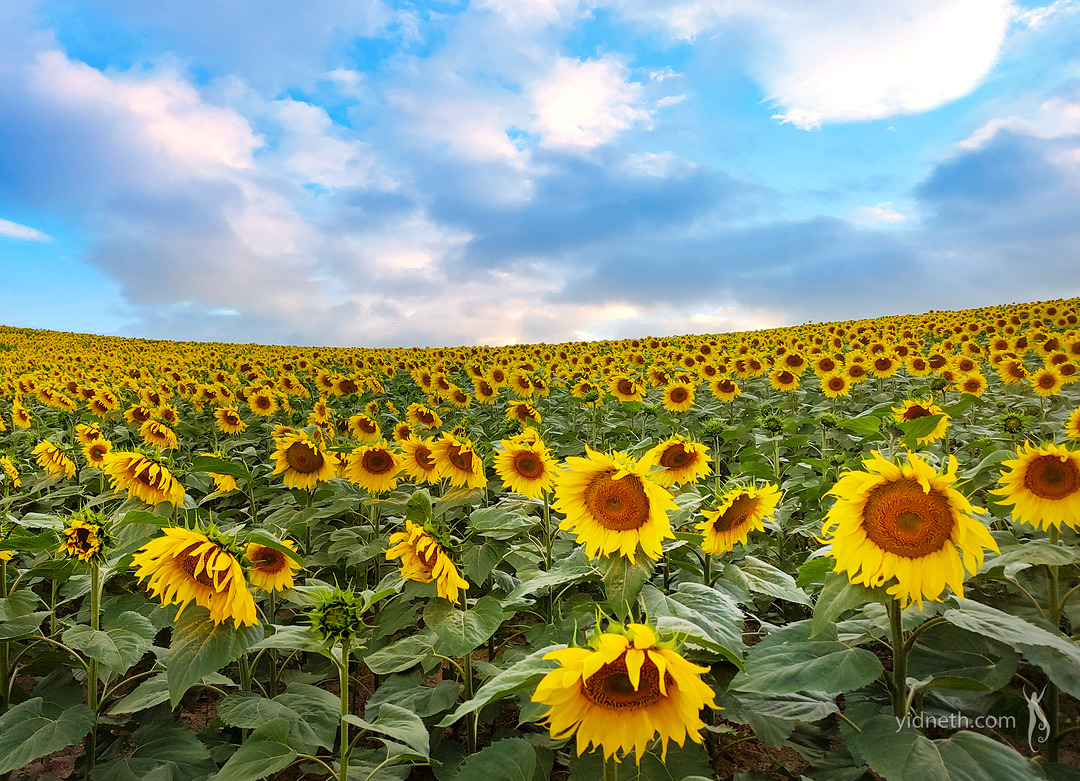 With wishes of peace
and understanding
and healing...
And a better world in the future
Our world is already wounded...
But take courage...
never stop imagining we can do better
There is a lot of greed nourishing from division.
Hope we can learn to be better
I'm both scared and hopeful
No to war
Credits
Video filmed in April, 2022. Navarre Spain.
Performed by myself @yidneth
Filmed in collaboration with @hedac
Priscilla Hernandez
singer-songwriter & illustrator
http://yidneth.com
---
---