Swiss Hive Meetup #3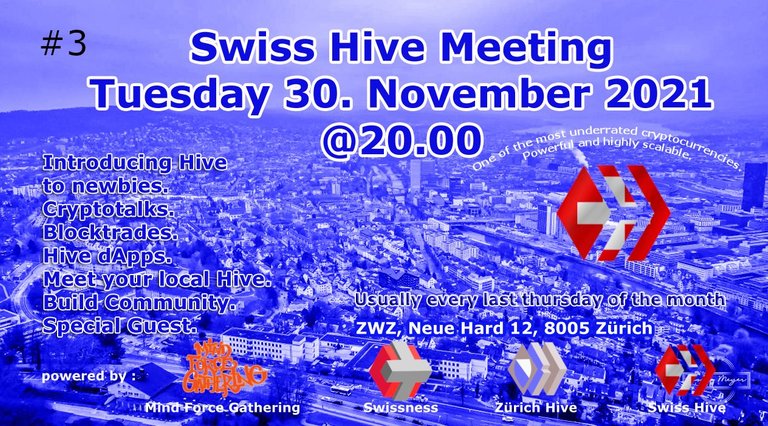 Introduction
On the 28th of October we held a Swiss Hive Meeting along with @amazedme, @ceciliad.art, @option2-e, @clau-de-sign, @bensworld and @janaliana. The previous one on the 30th of September was also visited by the likes of @amadeusthiemann, @miraicastel and @smoothoperating. The meeting was held at a convenient location at Zürich Hardbrücke.
For a more elaborated review on our previous meeting check out Community on Hive.

Next Meeting
Our meetings are generally every last Thursday of the month. This time although, we scheduled it to a Tuesday. As already mentioned that we are also organising a Hive new years event on Friday the 31st of December 2021, where I will dig out some dusty vinyl and two turntables.
This time we will have a special guest, who remotely runs a few nodes as Solidstake and will tell us something about consensus mechanisms and various Blockchains, giving us a concise overview of what to look for in a great project.
Our main focus in this meeting will be on @blocktrades, thier website and how to use it. With some hands on practical examples on topping up your hive account, we will reveal some fascinating advantages. Living in Switzerland with the densest Bitcoin ATM network worldwide, we will show case a wide range of possibilities to use blockchain technology.
@achim03, @zuerich, @almi, @carolineschell, @hivelander, @baqabond, @ivansnz, @neece, @needapencil and many more who have been lurking on this blockchain I didn't mention, are always welcome to join this gathering.
We are currently expanding to Lucerne and might start a regular monthly hive gathering there as well.
Zürich Badge
For being physically present, we award Badges on peakd, namely the Zürich Badge


and the Swissness Badge

. Our vision is to expand this to other Swiss cities. This Idea is open to anyone. You can just reach out to us on Discord at the Swiss Hive Community, or get in touch with us on the Swiss Hive Community on Telegram.
Swiss Hive Community
This community is open to anyone and should serve as a space for a local hive community to meet. Anyone in the world is highly welcome. For newcomers to the hive blockchain, it could guide as an introduction and assist in growing the Swiss Hive Community and fostering camaraderie. We aspire to create a space and accompany new users on their journey as responsible actors on our blockchain.
Event Details
| | |
| --- | --- |
| Date | Tuesday 30th November 2021 |
| Time | 20.00/08.00pm |
| Location | ZWZ Neue Hard 12, 8005 Zürich, 5thFloor |
| Carry | Laptop or Phone (optional) |
| Organisers | @sandymeyer, @yangyanje |
I updated the Swiss Hive Community banner below. Feel free to add it to your footer as well. I also started a Group called Hive Rocks for artists, rock art collectors and treasure hunters.
Thank you for Reading
Best Wishes
Rane

'We often look for answers outside of ourselves, in our quest to understand the past and our future; Rather we should look within and sense the mighty self unleashing the utter power of presence' - @yangyanje

Feel free to tip Wallets for support:
Bitcoin
3Mvofn1VynU168DuYtMsDqnUMSw7nQ8JEQ
---
Ethereum, XDAI, Polygon, Binance Smart Chain...:
0x0398edefB9d18A6a7c9fe573bdeedB7797283Ae5
---
Tezos:
tz1iSv5gWfPqUqaGChhfX8Vj3yquj36fad2Y
---
Cosmos:
cosmos1l66z8kxxgvftw7cprz5dlzvzm4tyefhrvm3w03
---
Solana:
9AmMfaerhNgsz2maByDUGrPMKYQRVeYQXJvCe9n48Fti
---
Terra
terra1m7q65zpa8y2zamjxqtnt43tprm36utkckdqf3a
---
Osmosis
osmo1l66z8kxxgvftw7cprz5dlzvzm4tyefhryqz7er
---


Member of the Swiss Hive Community

Supporter of the Lotus Community

Join the Herbal Hive Community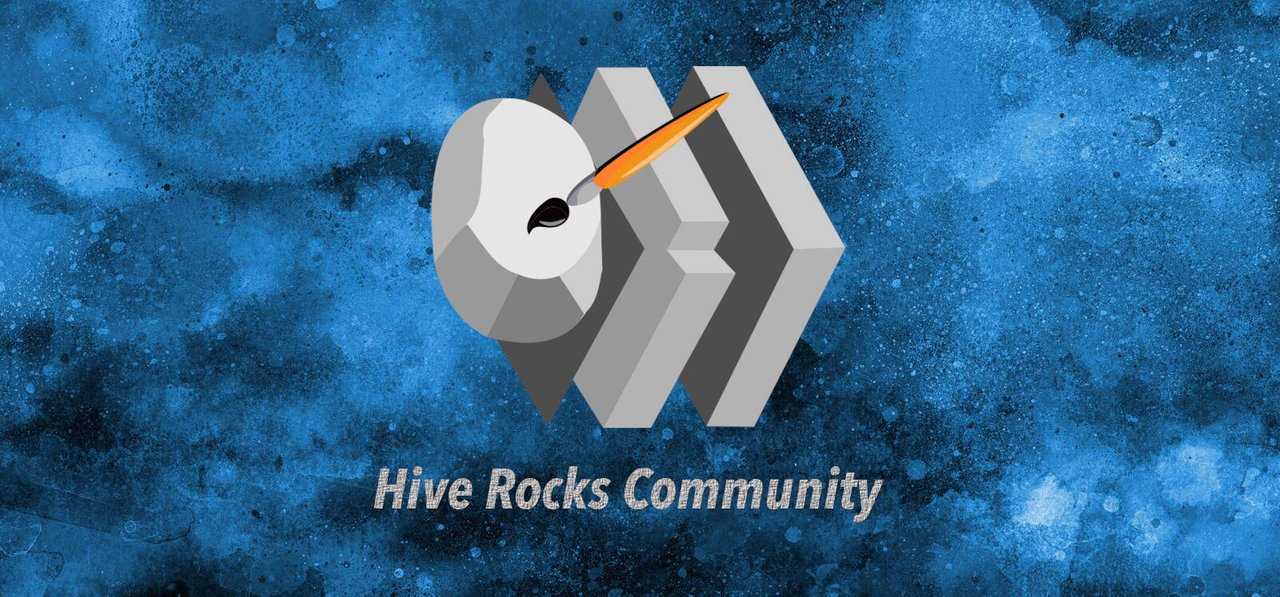 Admin of the Hive Rocks Community

Odysee
Twitter

---
---