Some Of My Favorite Things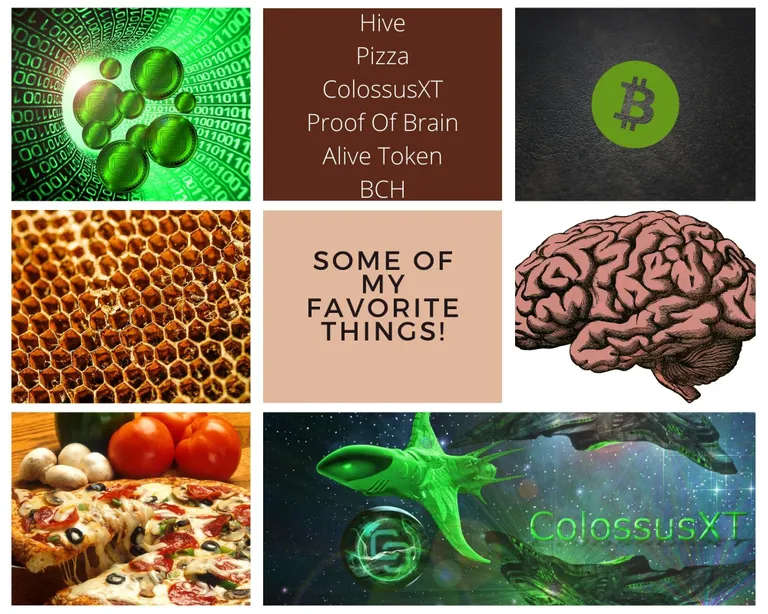 In the crypto world that is. Yes I know we all love Hive, and it's certainly in this list too! But I also have other projects which have a special place in my heart. Don't you have a few as well? Feel free to tell us about them in the comments section.
One is Colossus XT. It was the second project which I ever followed. And I am proud to say it's still running strong :)
The team is still working on the project every day. They and the community are still promoting and expanding trading options - all via funding from the community and in many cases the pockets of the core team.
The most recent example is the now live and functional BSC Bridge option. We are now able to trade our Colx securely and anonymously on the bnb blockchain, and provide liquidity, farm, etc. An Eth bridge will be next.
How many other projects have such a never say die attitude? I love it there! Honestly not many coins live more than a year or two. If even that! And yet ColossusXT is still working towards the ultimate goal of making the grid live.
Proof Of Brain is a new favorite of mine. I have tried flipping them to gain more, but it seems like the most effective way to accumulate is through staking. I look forward to seeing where this awesome project leads us! The community has been very friendly, and I think the project has great potential.
ALIVE is also fairly new, at least to me. But from what I understand the community is like two years old, @flaxz ? I am enjoying it so much! The people are supportive, upbeat, and active! The daily contest is a wonderful boost, especially if you are a minnow or below.
PIZZA is a fun, easy to use Hive Engine token which is also connected to a wonderful Hive community. My favorite initiative is A Tale Of Two Pizzas by @dibblers.dabs .
Hive is the last on today's list, but certainly not the least! In fact I love Hive (community and token) more every day. It's downright addictive.
There is so much to learn about Hive, yet at the same time it's simple enough that even someone new to crypto can begin to accumulate. The earnings can be staked amd held until one is experienced enough to benefit from them. And there is much to be said for holding even longer. Hive recently saw a $1 ATH, which very well could be just the beginning. Yes, that Hive you bought for mere pennies has grown up!
These are but a few of my favorite projects. I will tell you about others in the future. But I have discovered that too much at once is bad when it comes to mentioning things which require serious research. And yes, you should always read everything you can and then meet the team before you invest.
Independent research is the key to success in the crypto world. Listen to people, but think for yourself. Go with your own instincts and interpretation of the facts.
None of this has been financial advice, just my own experiences. Please never jump into anything blind.
This is a 100% power up post
Cover image is edited using Canva, ColossusXT artwork is my own. Other images are from the Canva gallery.
---
---