Count Your Blessings - And Be Blessed With Hive! My First Hive Contest.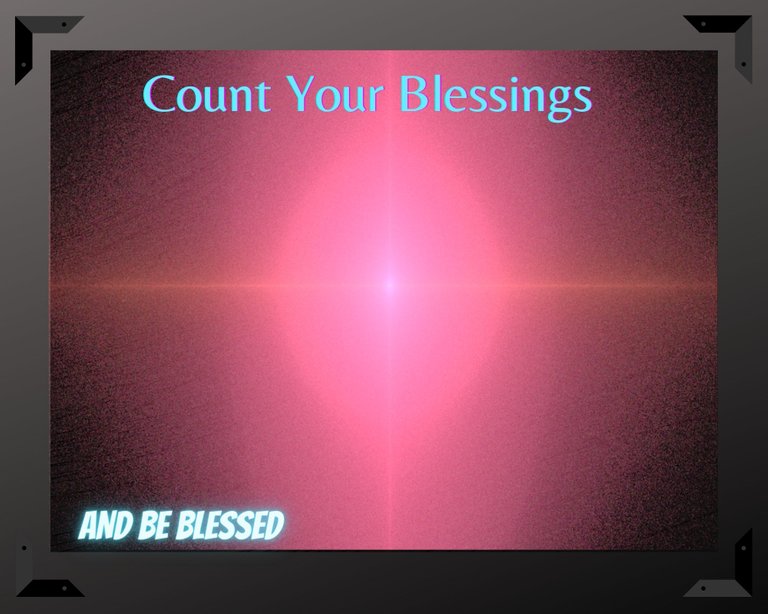 I have had countless blessings this month - and many of them have been on Hive! So I feel it's only right to pass this incredible feeling on, at least a little bit.
The best way is a contest. I am going to include a few of the many people and initiatives which have inspired this post.
Rules:
Create a post about what makes you grateful. Be creative, and add as many blessings as you want! Posts will be judged by quality, effort, and creativity.
Participate in at least one of the initiatives below, in the ways outlined. I urge you to check out each one, because you will feel even more blessed for it!
Comet Ranker
This is an initiative to make Hive a friendlier and more fun place by commenting! Check out @comet.ranker profile and complete at least one of each mission type except the favorite. If you need help understanding the task, @wil.metcalfe will be happy to help you :) I also urge you to follow @comet.ranker so you can have a jump start on the next #cometweek with huge prizes!
I Am Alive Challenge
Join the #alivetribe community run by @flaxz and enter the I am Alive Challenge at least three times. I am not referring to the engagement contest, but it is certainly worth doing if you like to grow your Hive account.
To enter the challenge, you can check out the rules here https://peakd.com/c/hive-155221/created . Basically you will just be making a post with a video or picture to declare that you are alive, and why that makes you happy, sad, inspired, etc - whatever you are feeling. Let people know what is keeping you going! If you have any questions, feel free to ask @flaxz :)
A Tale Of Two Pizzas
Run by @dibblers.dabs this is a weekly writing contest. If you enjoy writing fiction and interacting with others who enjoy doing so, this is for you! Oh, and be ready to win prizes too!
Must submit one valid entry to the contest to complete this task. Any questions can be directed to @dibblers.dabs
Dreemport
And last but certainly not least, your home port for showcasing your posts and meeting great new authors - Dreemport!
Sign up at Dreemport and then submit at least three of your posts, which like the Alive Challenge will occur over a three day timespan. My guess is once you see the extra engagement you will never want to stop!
Any questions can be directed to @dreemport or @dreemsteem
The prizes
I am going to split this into two groups, with a total of six winners.
New Bees under 40 reputation:
First Place: A 4 week delegation of 25 Hive
Second Place: A 4 week delegation of 15 Hive
Third Place: A 4 week delegation of 10 Hive
Old Bees with a reputation over 40 hp:
First Place: 10 Hive
Second Place: 5 Hive
Third Place: 3 Hive
Judges will be respected members of the Hive Platform, selected from among those involved in the projects which inspired this post. I will not be one of the judges.
This is a 100% power up post
Cover image is my original artwork, edited in Canva
---
---