Crypto: Crypto Gems To Own Before Next Bull Run
The increasing adoption of blockchain technology has led to the growing popularity of cryptocurrencies as an investment option in recent years, as they have been deemed a revolutionary method for storing and sending value. The cryptocurrency market is exhibiting strength as prices surge higher, and many experts believe that the market is well positioned for its next Bull Run amidst an improving global economic situation. Various crypto projects with solid fundamentals and innovative use cases are ready to showcase significant price growth.
---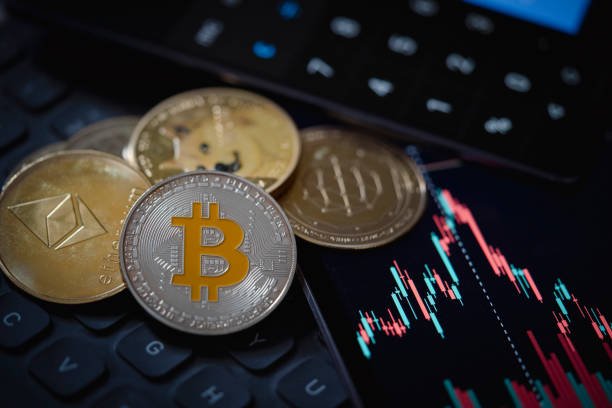 Source
---
Without further ado let's look at seven (7) crypto gems you won't want to miss for the next bull run;
1 Ecoterra
Those who wish to make an environmentally conscious investment ahead of the upcoming rise in cryptocurrency prices may find ecoterra appealing as it offers a novel way to earn by participating in carbon offset initiatives. Additionally, climate change action can be taken by both individuals and businesses with the help of this platform. Within the ecosystem there is a mobile application used for scanning recyclables which are subsequently placed in a reverse vending machine, and the reward for recycling an item will vary depending on factors like volume and weight among others. Besides businesses and individuals can gain ecoterra by scanning utility bills that employ green energy generation equipment.
2 Launchpad XYZ
The team at Launchpad XYZ is developing a portal to encourage the widespread use of web3 technology that will cater to both novices and experienced individuals in this emerging field. With the launch of XYZ's innovative launchpad platform approaching soon, users will have access to a comprehensive portal where they can conveniently identify their desired products or assets. The platform offers a range of built-in tools that enable users to track trends, discover exclusive sales opportunities, and more, and by offering in-depth analytic market sentiment and insights into the most prominent web3 investments, the project aims to make it easier for beginners to navigate.
3 AI Doge
If you are looking for an excellent cryptocurrency with artificial intelligence technology during this upcoming bull run period, AI Doge would be a wise choice. Their project comprises an innovative tool that incorporates AI capabilities, enabling users to easily create memes. Simply enter some instructions into the AI Doge tool, and it will automatically generate unique memes. Additionally, the tool ensures that users possess ownership of their memes with the help of NFTs. This is particularly important considering that the AI node is currently a presale token and has not made its debut on any crypto exchanges. The usual concern among cryptocurrency buyers is understanding its potential applications, investors are especially interested in use cases related to it. AI Tokens facilitate payment transactions while creating distinctive memes on an innovative platform called 'AI Nodes' and they serve as means to ensure stability with efforts from Ai Doge through implementation of secured measures such as introducing stake mechanisms.
4 DeeLance (Decentralized Freelance)
DeeLance focus is on developing a web 3 freelancing portal that connects companies with workers in the gig economy, and the project has the potential to revolutionize various aspects of the freelancing industry. As an example, buyer and seller reputations can now be securely stored on the public blockchain thanks to deelance's automated dispute system. Moreover, to ensure that freelancers get paid for their work, the platform utilizes safe escrow accounts and releases funds once the job has been successfully completed. Safeguarding against payment fraud and copyright breaches is why Deelance converts completed works into NFTs.
5 Sushi Swap
As an offshoot of Uniswap within the realm of DeFi projects, Sushi Swap's main goal is to provide seamless and decentralized trading options for various cryptocurrency pairs. With support for over 400 tokens and 14 blockchain standards, Sushi Swap empowers traders to seamlessly swap tokens across different blockchains like ETH to BNB. Investors who choose to buy sushi now can benefit from earning a steady passive income while anticipating the upcoming crypto Bull Run, as such an opportunity arises because Sushiswap offers cutting edge interest generating tools. For instance, Sushi Swaps provides liquidity providers with an enticing 0.25% fee on all swap transactions. Providers who contribute more liquidity to the pool receive higher rewards.
6 LOVE HATE INU
Love Hate Inu has developed a voting platform fueled by blockchain technology specifically designed for a growing community's needs. The use of its native cryptocurrency lhinu allows users to vote on various subjects like social issues, politics, sports and more while remaining anonymous throughout the process. This concept can be likened to an online survey website with an added layer of security via web3 technologies, all votes are recorded permanently on the blockchain guaranteeing their legitimacy and eliminating any chance for duplicate or coerced votes. In addition, love hate inu gets rid of the concern of voting fraud because users are mandated to stake lhinu before they can vote. The top benefit is that users are rewarded with LHI and new tokens when they cast votes promoting increased participation.
7 BNB
Recent data indicates that Binance stands as the world's most significant crypto exchange with a trading volume surpassing 10 billion dollars in just one day and attracting almost 14 million traders weekly, and it should be noted that BNB serves as its native utility token. Traders who use BNB tokens for paying fees on the Binance exchange can enjoy a 25 per cent discount.
What Cryptocurrency Bull Run mean?
A cryptocurrency bull run is marked by a rising market due to the high number of traders and investors buying digital currencies, and when there is a bull run in the crypto market, prices of cryptocurrencies rise and traders exhibit optimism towards the overall market.
In Conclusion
To put it briefly, a bull run denotes a prolonged time frame characterized by positive investor sentiment and heightened buying action. Investors leverage bear market conditions by acquiring inexpensive tokens with significant potential ahead of the upcoming crypto bull run.
---
---