Romantic Lake Bled, Slovenia

Read this post on TravelFeed.io for the best experience
---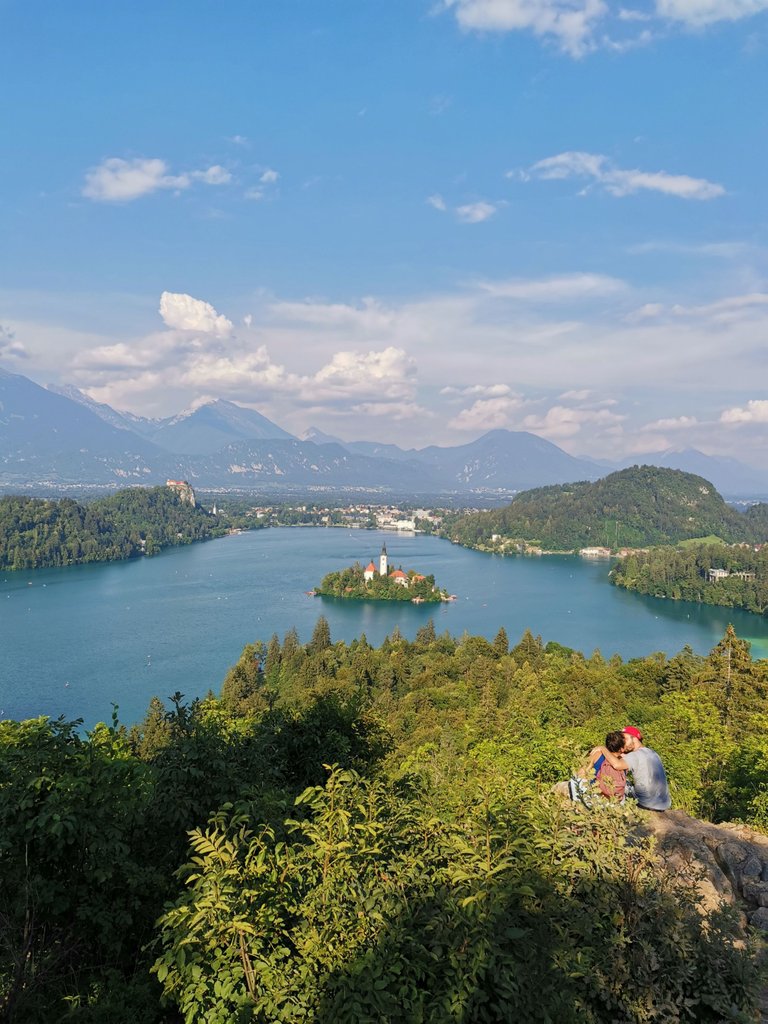 Whenever I meet new people and tell them I come from Slovenia, I either get a confused face staring at me, while trying their best to be polite and pretend they know the country (when I know they have no idea :D), or I get a surprise as they mention they've been to Slovenia before. And those people always tell the same thing.
"Oh yeah, I've been to Slovenia, Lake Bled right?"
Yes, this lake is famous among tourists, it is one of the most visited places in Slovenia (with over 1.2 million overnight guests every year) and for a good reason.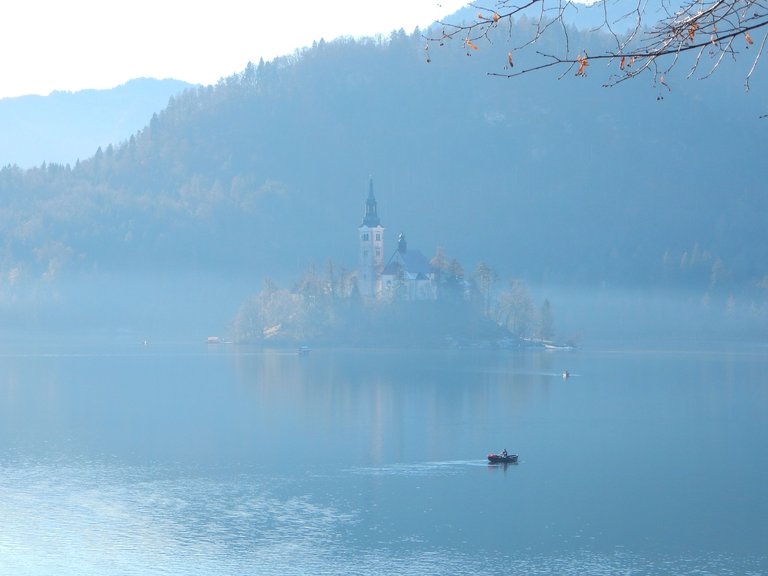 It offers amazing views of crystal clear freshwater lake that is surrounded by breathtaking mountains and while walking around the lake (the whole circuit is about 6 km which takes about 2 hours - but is a nice and easy, mostly flat path), the scenery around will continue to change. Other than the lake itself, you can admire the castle, the island with a church or the amazing Alps from so many different perspectives.
On a side note, it is quite a regular place for weddings and according to tradition the groom has to carry the bride up the 99 steps to Church of the Assumption, where the newlyweds ring the wishing bell to have a long and happy marriage. Apparently it works!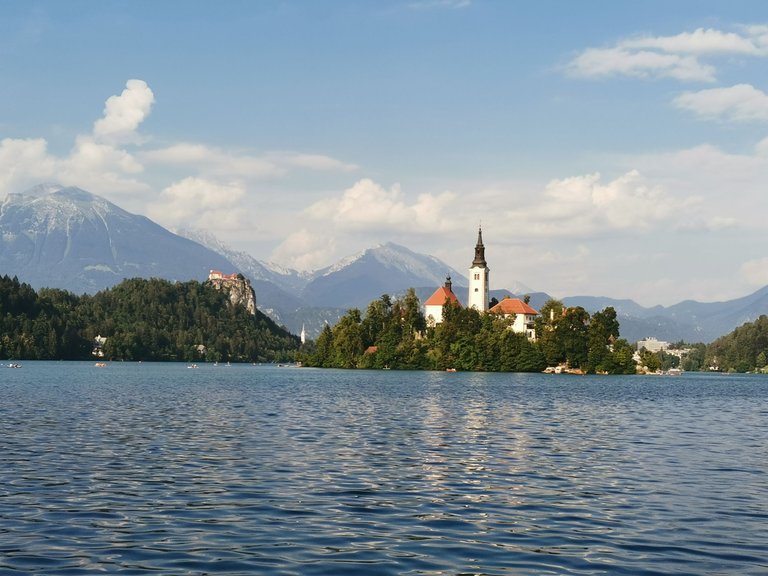 You can rent a rowing boat to get to the island or if you are a good swimmer (and possibly aren't one to get married! :D), you can jump in and have a swim to get there or just swim around.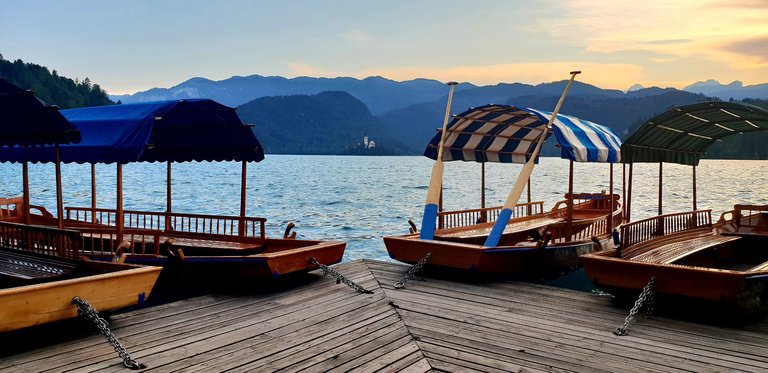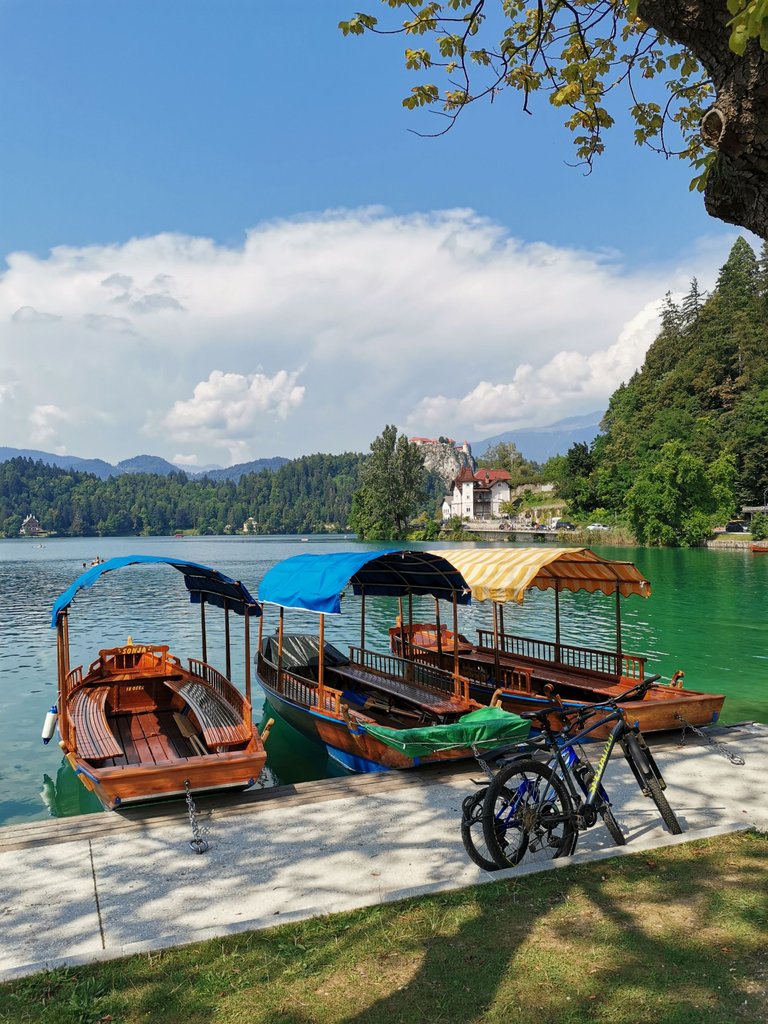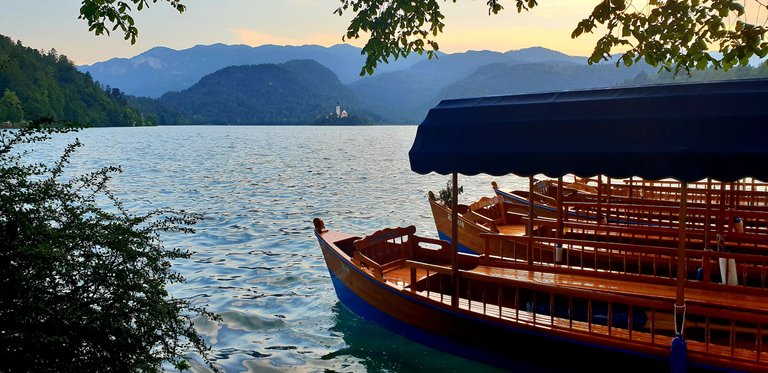 When I went there with my parents last time I was back home in 2019, they had a little market on the day where they were having food and music, so we had a taste. Amazing!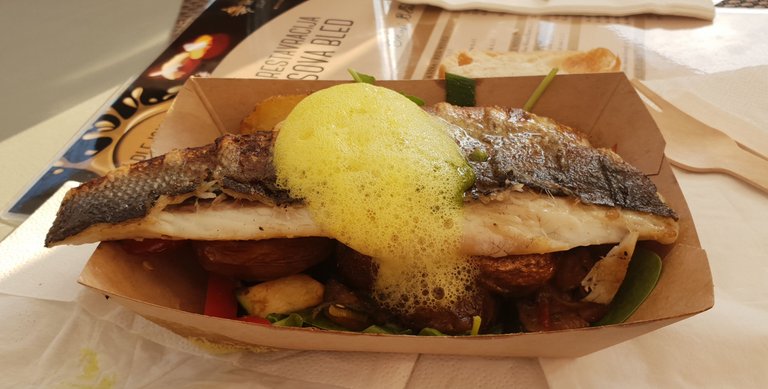 Of course, you must also go to their restaurant/cafe and try the famous cream cake "Kremsnita".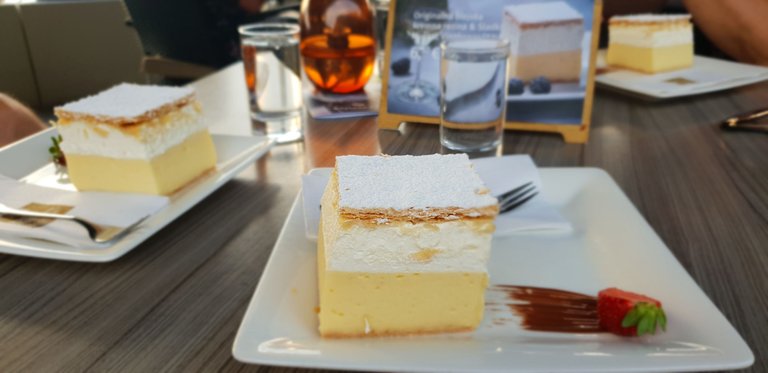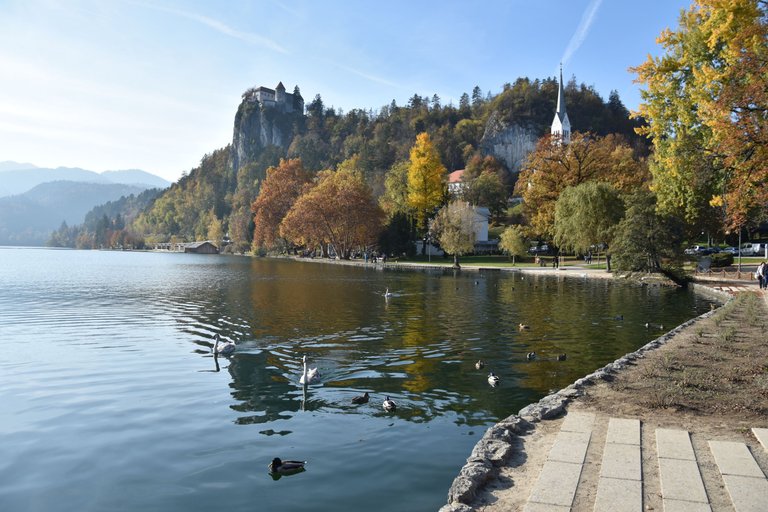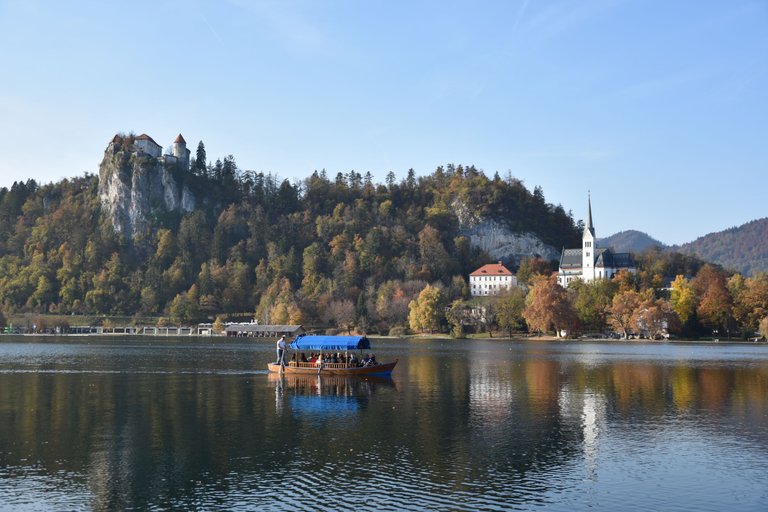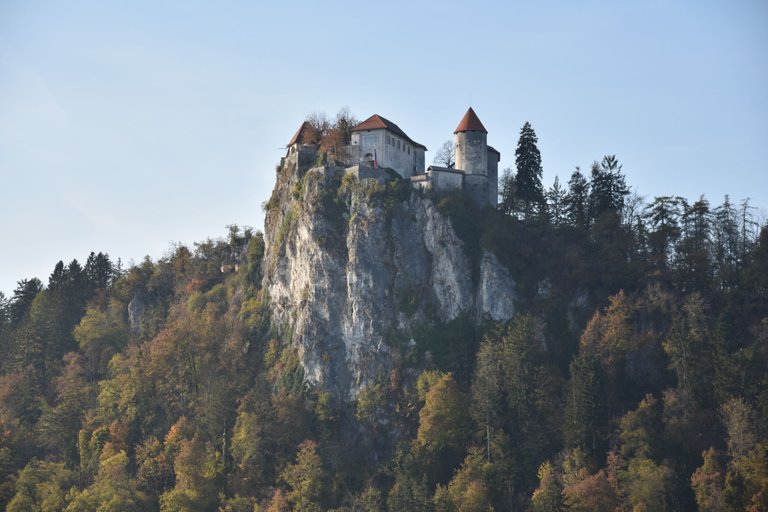 The best time to visit is during Spring and Autumn, as Summer can be (well it used to be) overcrowded with tourists.
It is located only 45 minute drive from the capital city Ljubljana so getting there is easy and quick.
And if you are a winter person and you get lucky, you can experience something many can only wish to experience - ice skating on the lake as it freezes over. Unfortunately it doesn't freeze enough for it to be safe to ice skate every year, but there are other options at those times, where you can ice skate on an pop-up ice rink overlooking the lake.
A picture I found from long time ago, I was probably around 12, when me and my brother were lucky enough to experience the frozen lake. So much fun!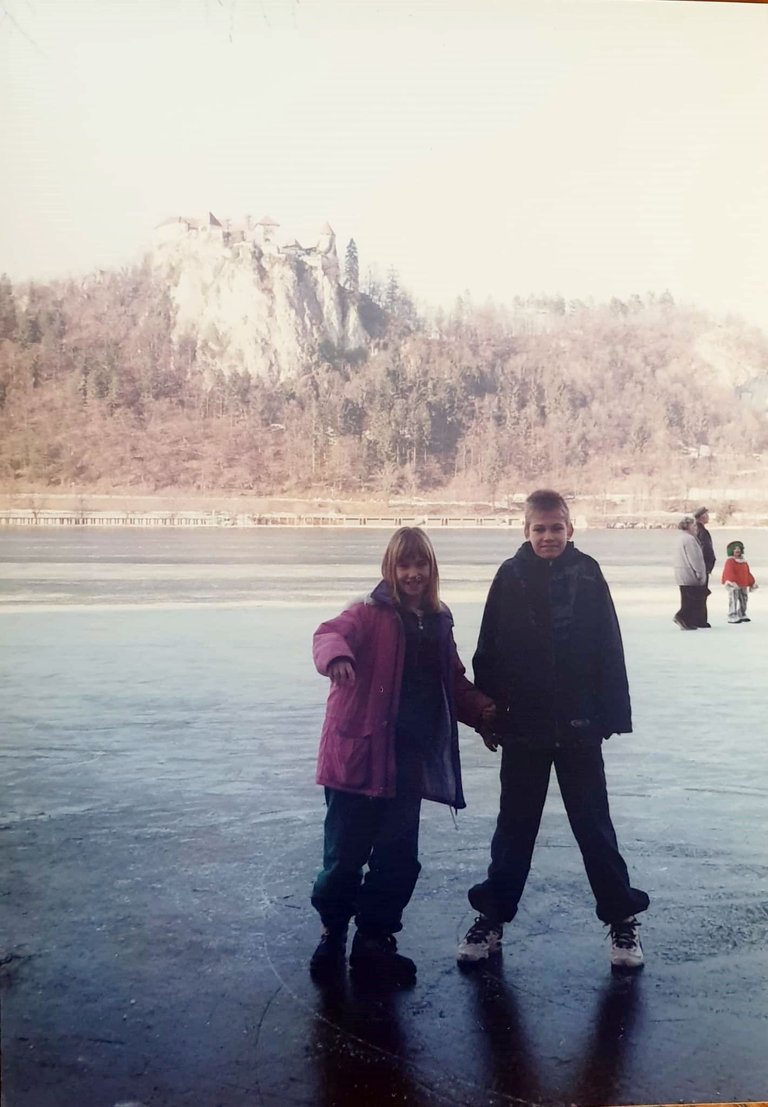 Make sure to put this amazing lake on your bucket list, you won't regret it!
Thanks for watching, see you next time hive tribe!
Kat
---
View this post on TravelFeed for the best experience.
---
---