My home town Kamnik - Slovenia

A few weeks ago, I got a call from Red Cross, asking me to come in and donate blood again. My first two experiences were not that pleasant, but I said yes as I know it's needed and if it helps people, of course happy to contribute.
So I went there without having my morning coffee and instead just had breakfast and drank heaps of water. I did my Wim Hof morning breathing techniques (been following him on You Tube for a while now and he is such a big inspiration) and was strong enough to have a cold shower and did my 15 minute yoga routine and listened to a motivational speech.
As I get in the donor centre and fill out a form, an older man comes to me and invites me to the office to check my blood pressure, takes a blood sample and goes through the form in details.
For some reason - I think it's the fact that I had no caffeine in my system - I sit down not realising I'm actually sitting at the wrong spot. The guy says "That's my chair" in a very unpleasant way, I knew he was not Australian as I felt like the guy was not amused at all as I try to apologise. Ooops, the awkward silence begins.
He starts typing something and because I feel like he might be so pissed off he will jam that needle in my vein without much sympathy, I start with small talk. I see his name was Nikola, like probably the most common name in Croatia and Serbia, I ask if he is from any of these countries. And he says "No, I am from Macedonia" and he says the name is also very common there. So there was my chance to correct his first impression of me as the rude, inconsiderate human, sitting on his chair.
Throughout the conversation he tells me, he has been in Australia for over 20 years and doesn't like being here. Well, more so, he said he doesn't feel like Australia is his home and when he is in Macedonia, he doesn't feel like that is his home either.
There it is, I notice how similar we are. I felt like it was me talking as it feels the same for me.
It is very strange when you move to a new country. When the first excitement is gone (after a year or 2) and you get used to things around you, when you sort of fall into that routine life, homesickness comes by and starts haunting you.
The man's father passed away 3 months ago and he was not able to attend his funeral due to travel restrictions, all his family is back home. Just like me, he also planned on going home last year, and everything got cancelled.
Last night after work, I was also talking to an Italian young guy that works at our restaurant as well and he was talking about not having family even in Italy and his friends he has are toxic so I could sense his loneliness and sadness. Gave him a few pieces of advice and will keep an eye on him - I have this urge to help people.
There is so many of us who live lives like this, immigrants without a home we can actually call home. All of us can only depend on ourselves and it gets really hard sometimes. For the most part, I keep myself positive and I do a lot of work on myself that keeps me going and happy (I will write more about my routine and how much effort I put in for my mental health), but there are days, nights, when all of a sudden a big unexpected flow of emotions come in and I have to cry it out. Just wishing you could see your family whenever you wanted to, and having some people around you, who would actually stay instead of taking off as soon as things get rough. Just someone taking a load of your shoulders when you just want a moment of rest from doing everything on your own.
As we talk about homesickness, I thought posting a few pictures from my home would be a good thing. The last time I was home was in June/July 2019.
My home town - where I lived for the first 20 years of my life Kamnik and is located about 20 kms from the capital of Slovenia - Ljubljana. Beautiful small town, which I loved until they started putting all these new shopping centres in and destroyed those small businesses that had a unique charm to it. Most of small boutique shops in the centre of Kamnik had to close their doors.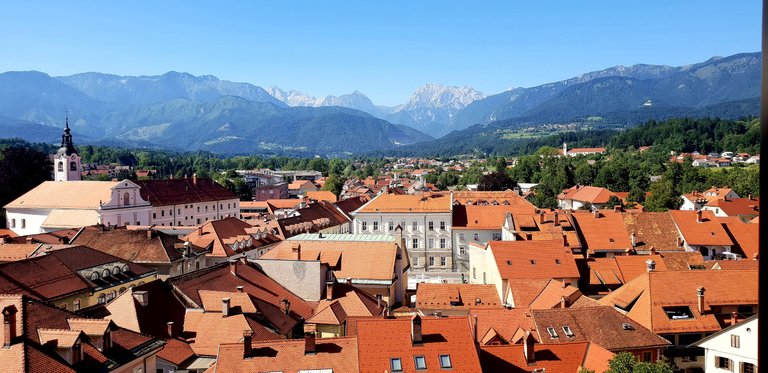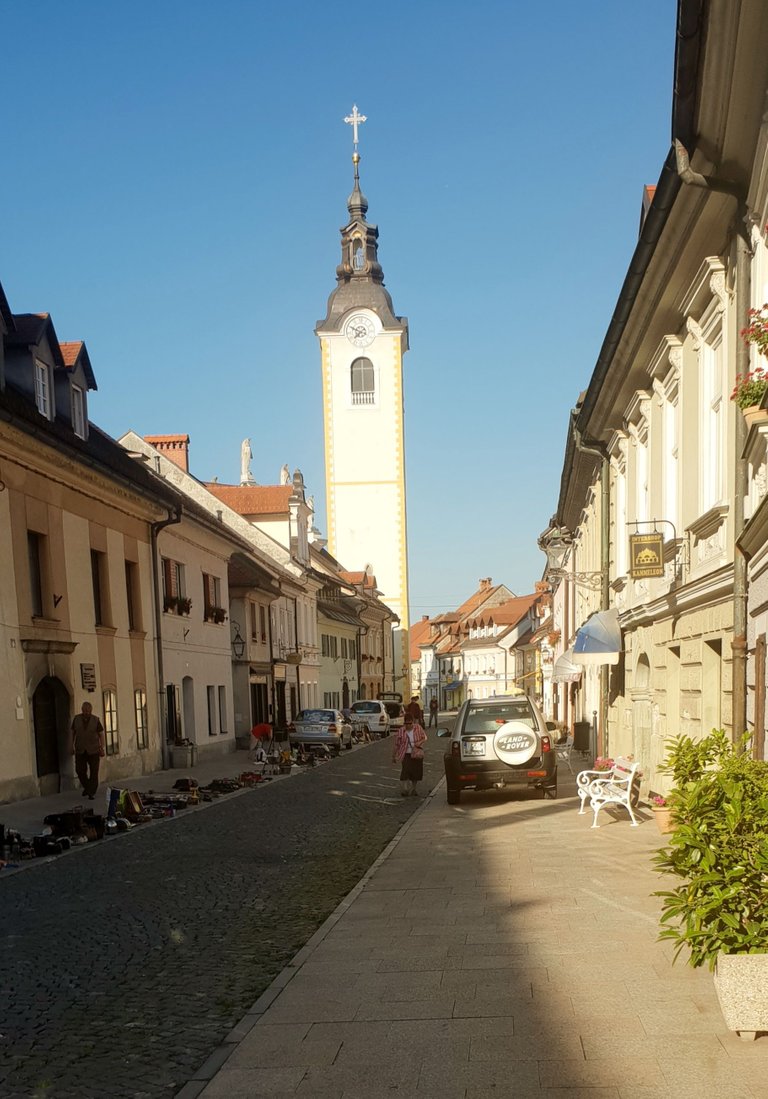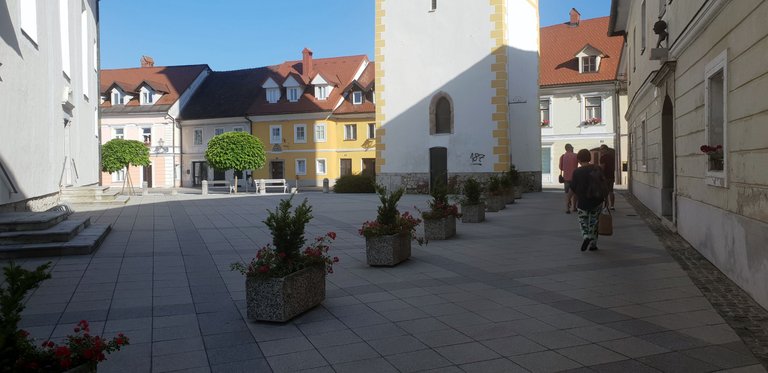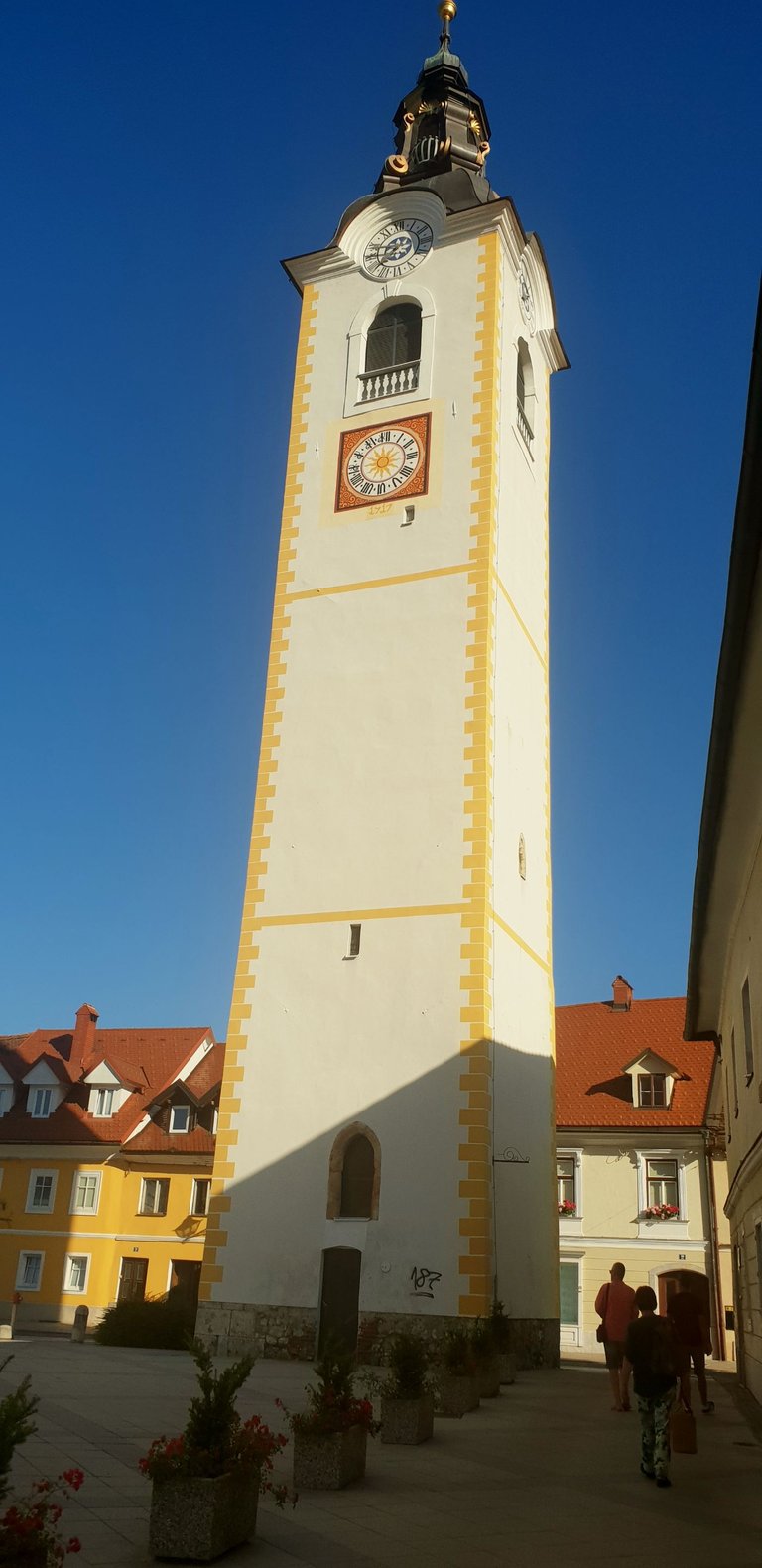 I really miss Slovenian food and as we went for lunch after my long flight, we stopped to eat some tasty quality food.
"Struklji" (rolled dough filled with savoury or sweet filling)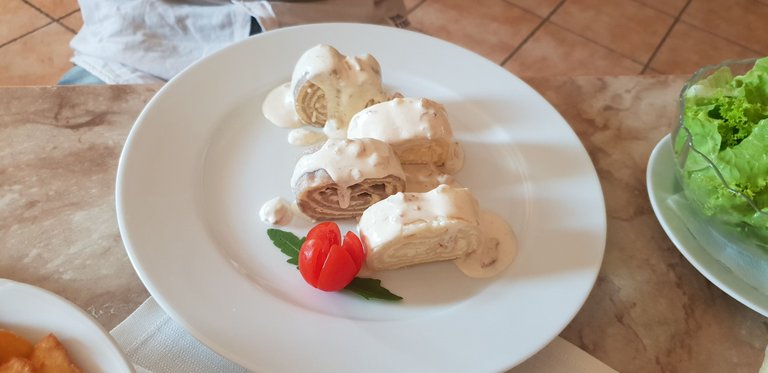 Can't go wrong with risotto :)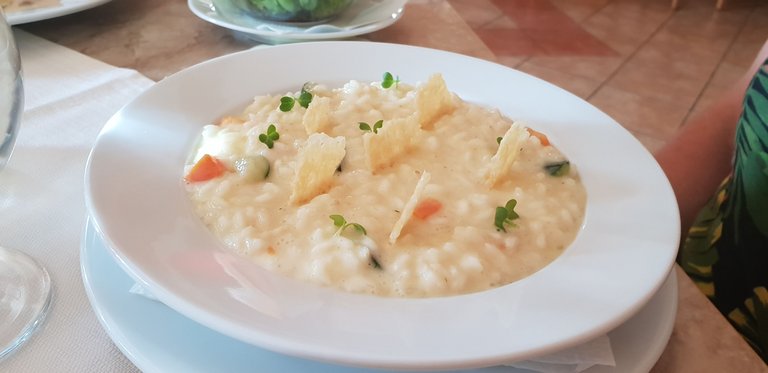 Turkey with potatoes and salad.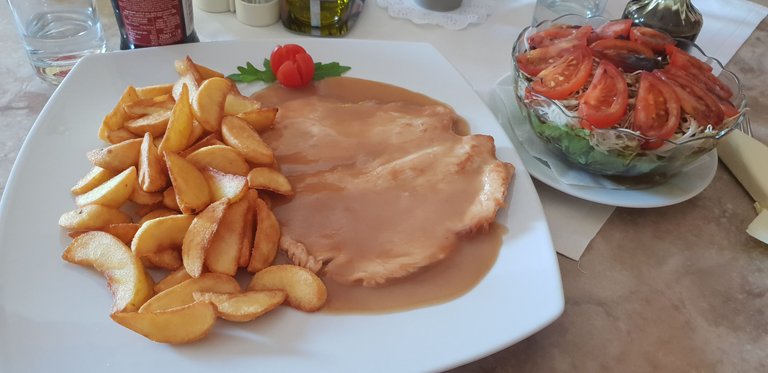 I really miss salads. In Slovenia the salads (even side salads) you order are really big, many places offer salad bars and I'd always load up on so many things from lettuce, red and white cabbage, radicchio, to all types of beans you can imagine, beetroot, tomatoes, onions, cucumber and more. And I especially miss pumpkin seed oil which I would always use in salads. I've already ran out of my stash I brought last time.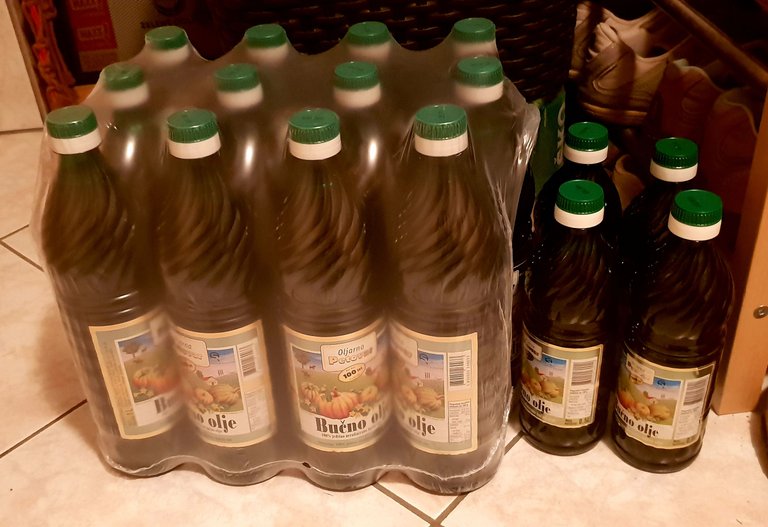 Berries from my parent's garden was one of the first things I wanted to taste when we arrived home.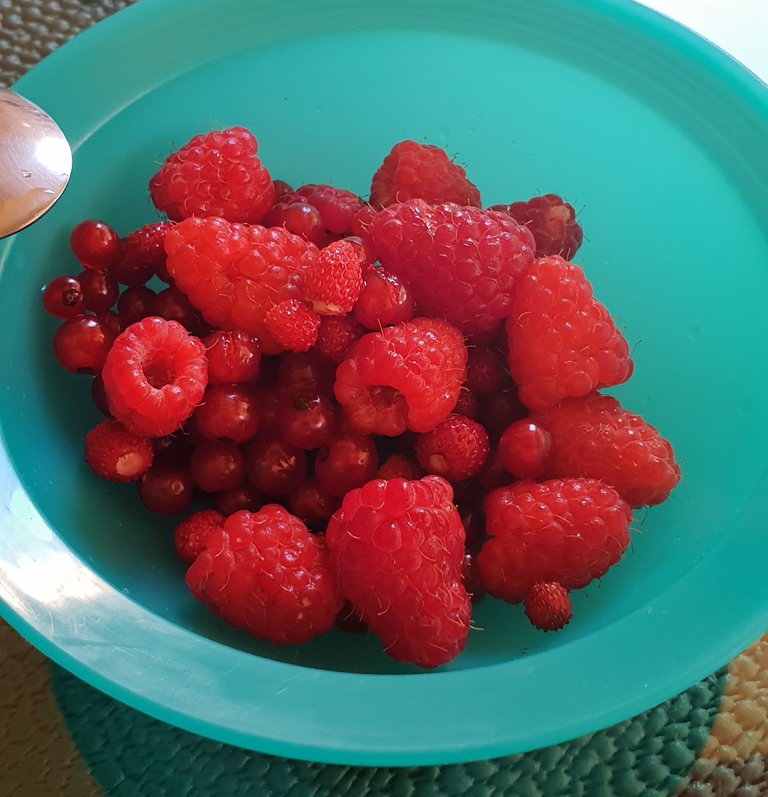 Always in the mood for coffee..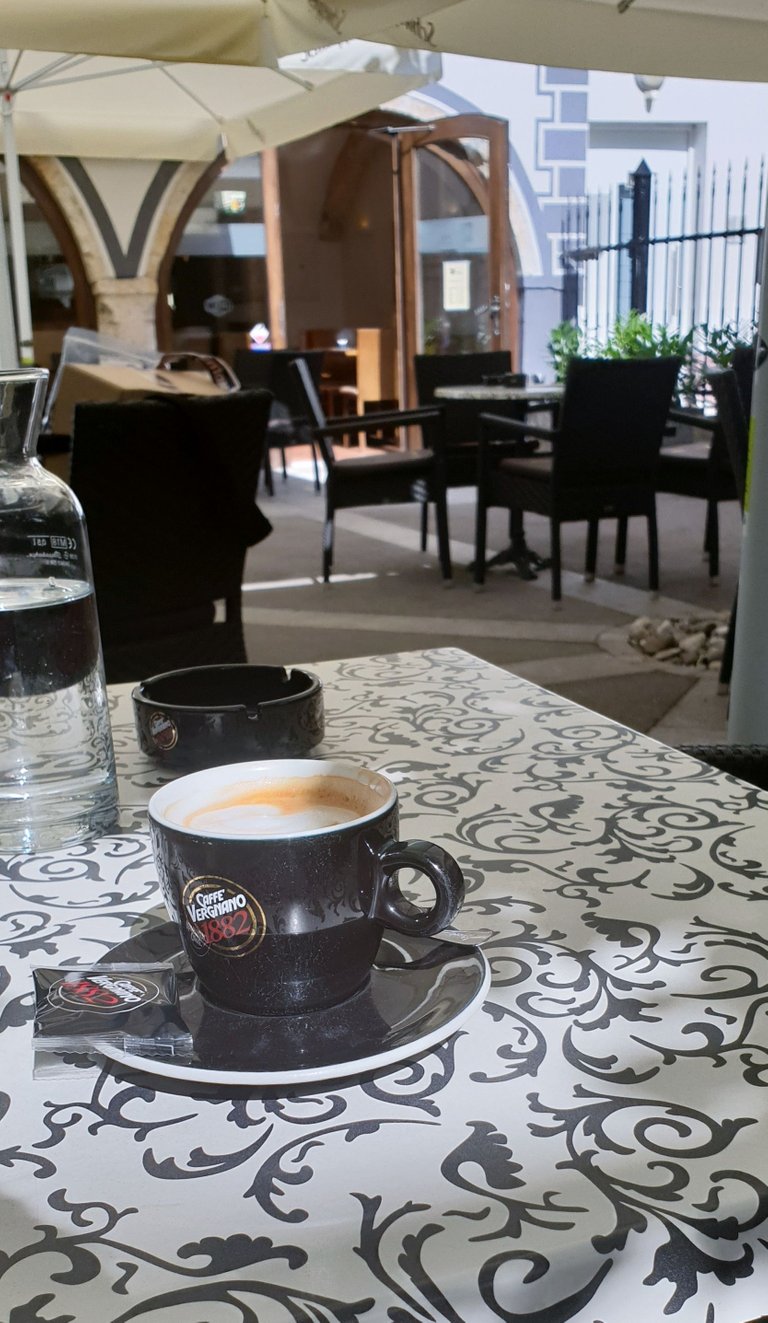 ..and of course pizza!! :D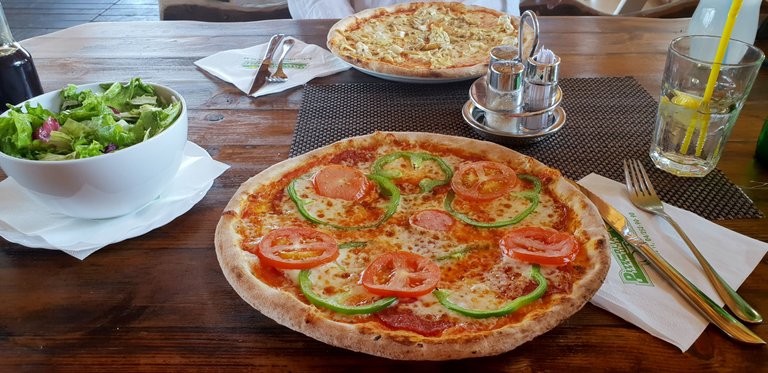 There is so many beautiful things to see in and around Kamnik. There is an amazing must see botanical garden Arboretum, where you can walk around a leafy garden with nearly 5000 tree and plant species, 1000 rose varieties, 2.000.000 tulips and different exhibitions all year around.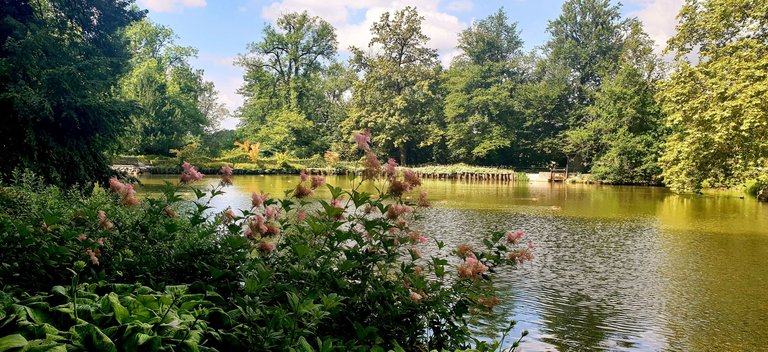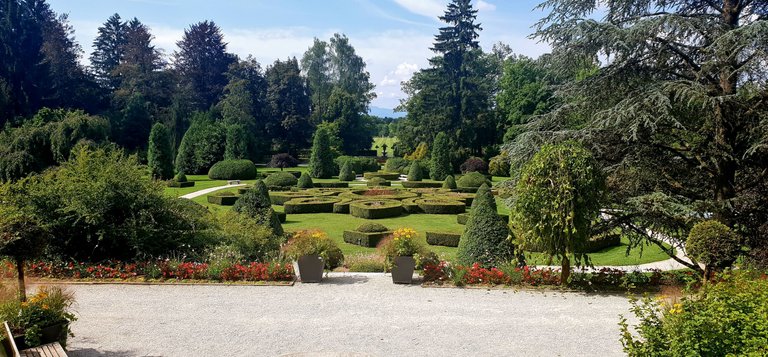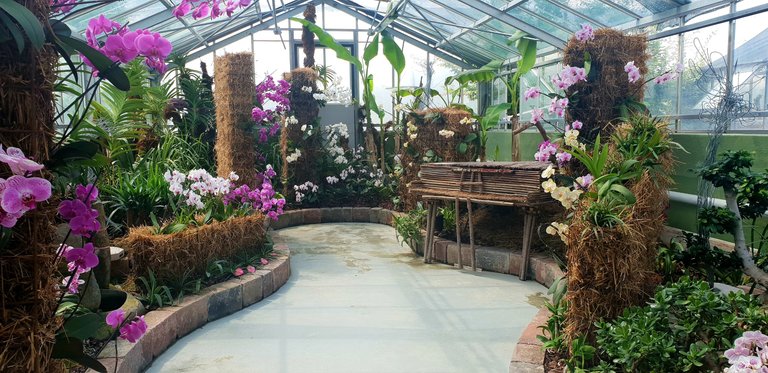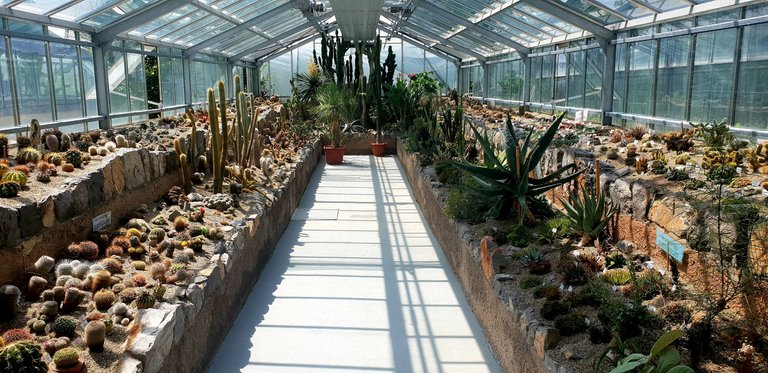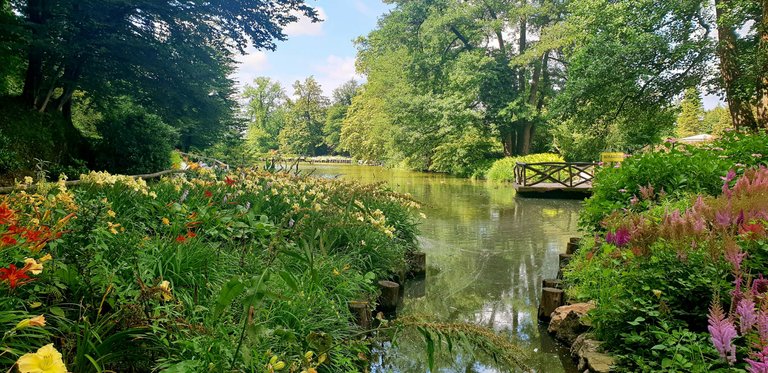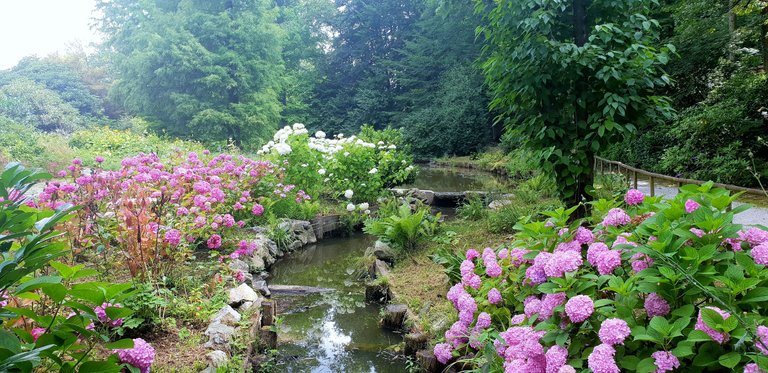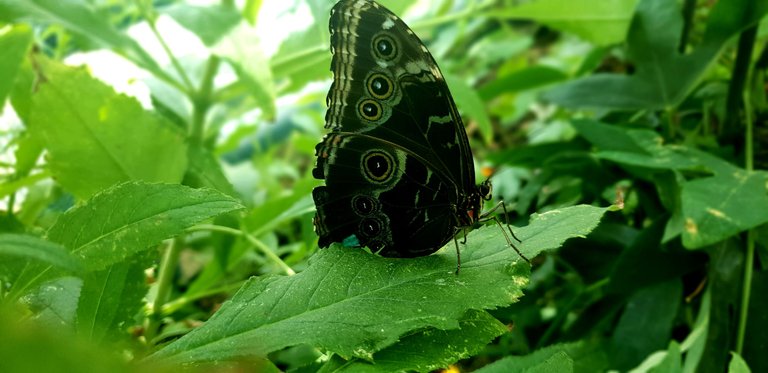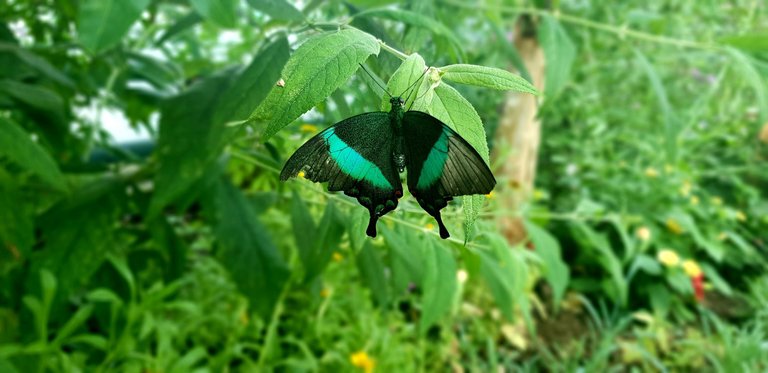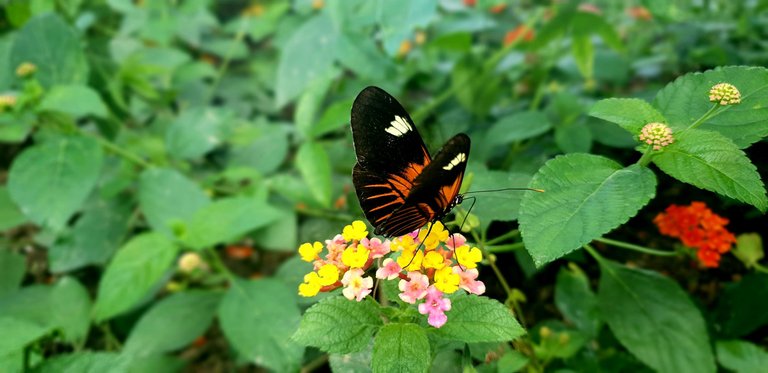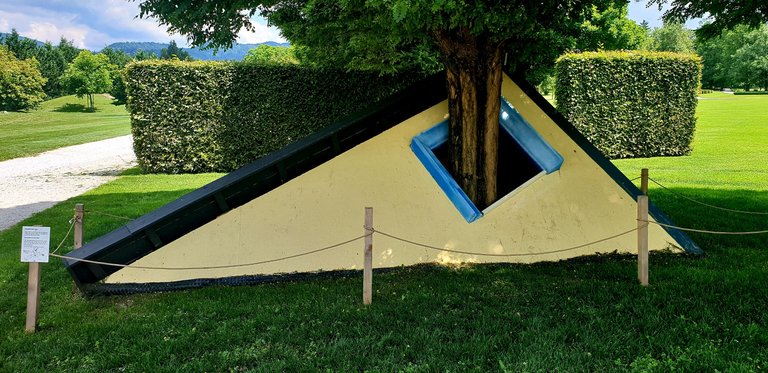 Me and my dad being idiots :D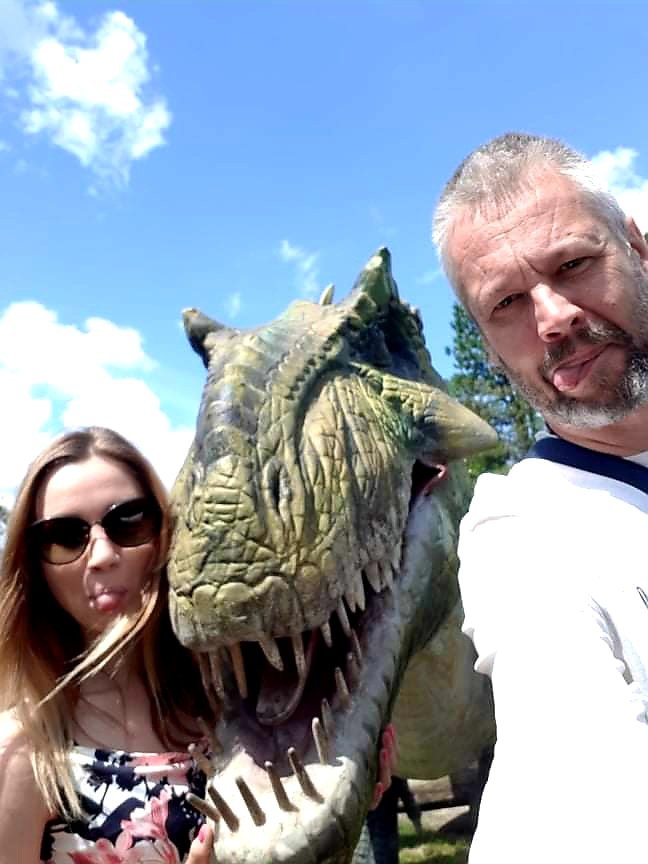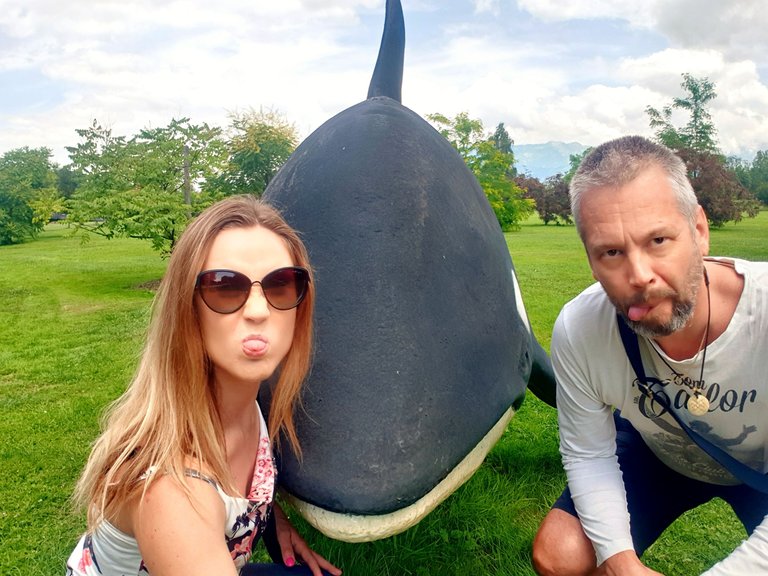 Can't beat home made pasta, salad from the garden and good times with family spent on the terrace while enjoying summer temperatures.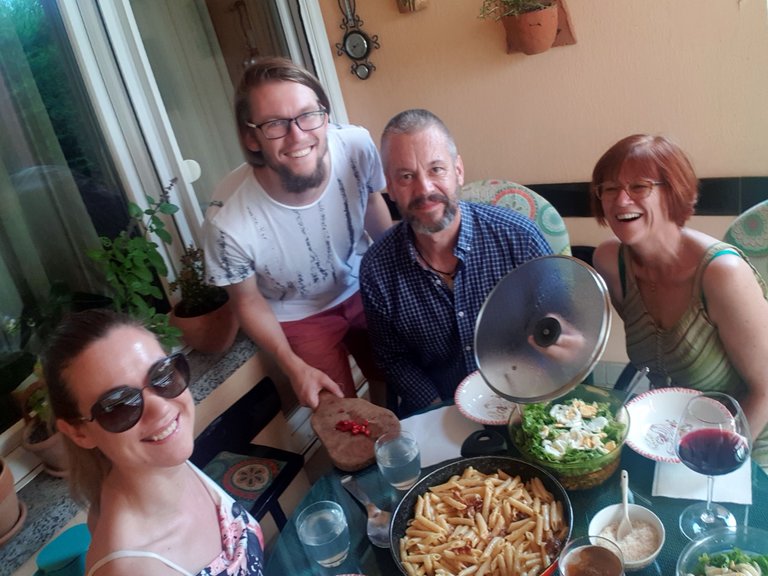 And when we get tired of pasta, chef dad's home made pizza or barbeque will work like a charm :D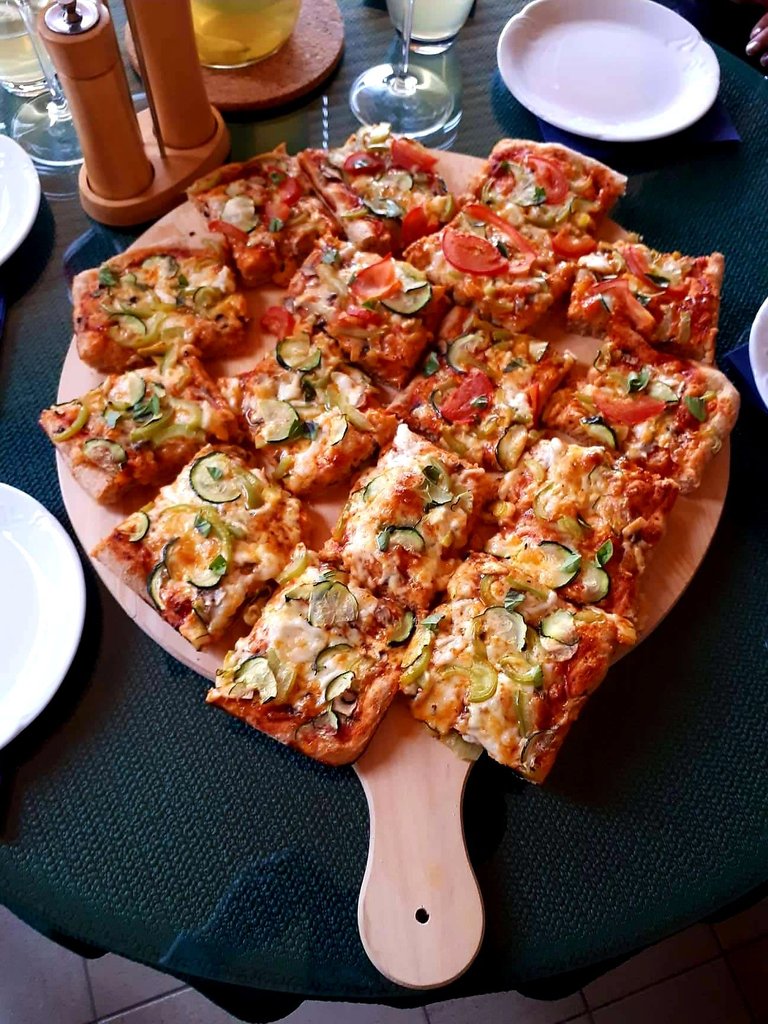 It was good to return home for a bit with my memories. And I will come back with more posts for sure.
Chatting with the Macedonian man turned out to be really pleasant, he soon forgot about his first impression of me and noticed he really loved talking with another international, I guess it made him feel like he's not alone in this. Taking my blood went quicker because of the conversation and I soon realised I was done before I could even get a chance to pass out. The experience was surprisingly pleasant and feeling great for doing my good deed for the day. And as I picked out the bandage (they had several different colours), for some reason I picked one that I then saw has map of Australia on with a smiley face in it.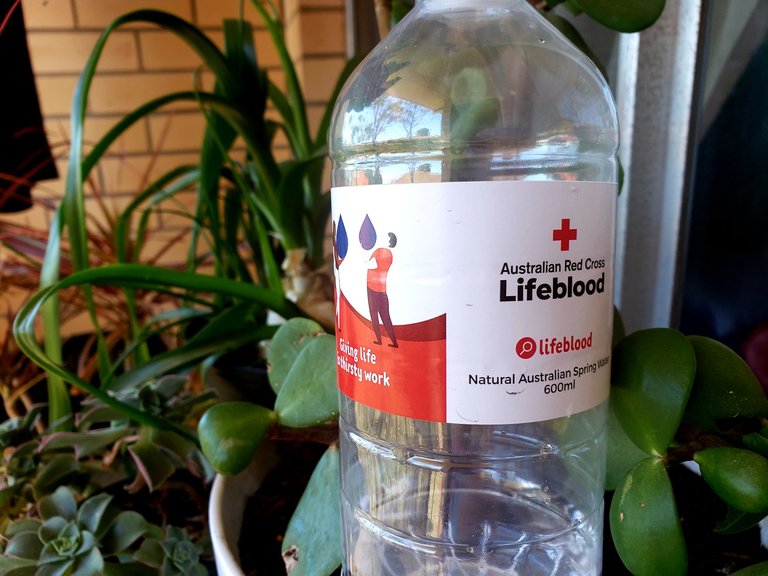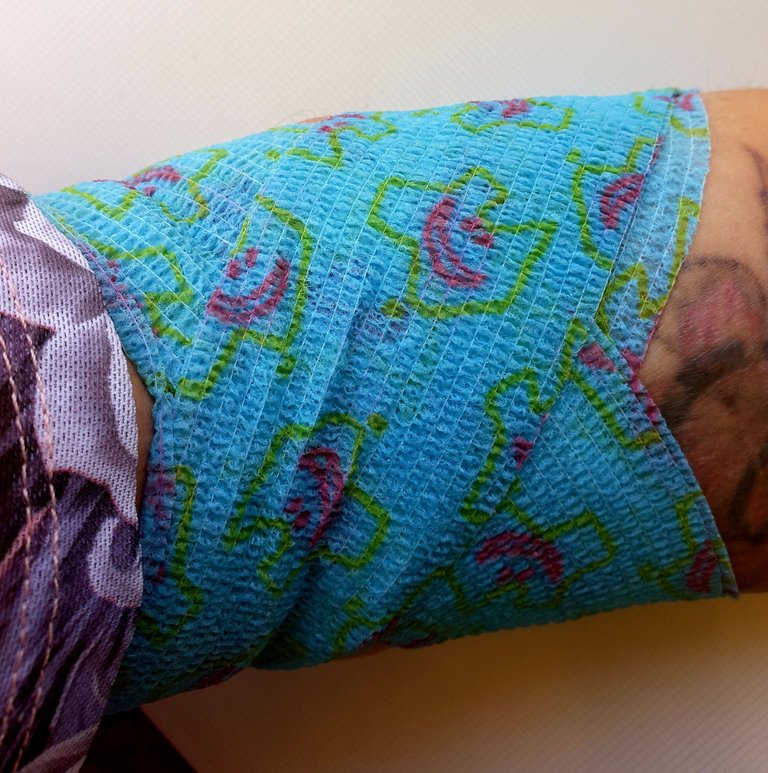 How cute. Does that mean Australia has become more of a home for me than Slovenia? Probably not, but I do know there's a piece of me in Slovenia and a piece of me in Australia.
I will soon post more of my home town.
Thanks for reading, see you next time hive tribe!
Kat
---
---