Cranes migration - photographed today in the northern are close to Nazareth (series of images).
I was out of the internet for something around 24h but plug-in to life and now my batteries are full of charge and life is looking much better from this distance.
Today at 6 am we started the half-day trip to the northern area to finish the project of photographing the visuals for my friend's book.
One of the exciting things I saw was the Cranes migration close to Nazareth, the frames of these moments you can see in these pictures.
I had a long 200mm lens attached to my DSLR camera, ready to do something different planned for the project, but life gave me this surprise. I run to the scene with the goal to be closer to the birds and finally got these images captured.
---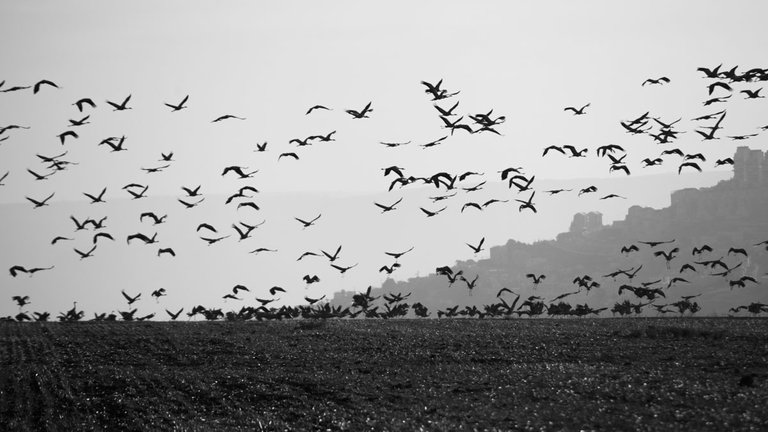 ---
All this started from this very far distance :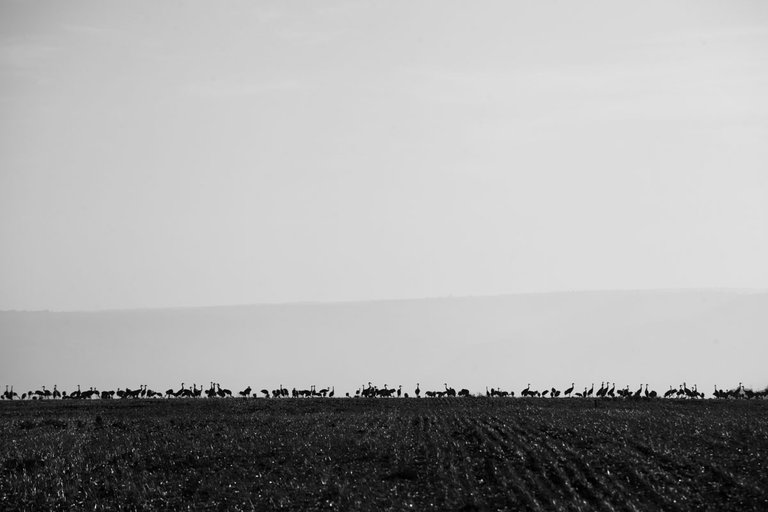 ---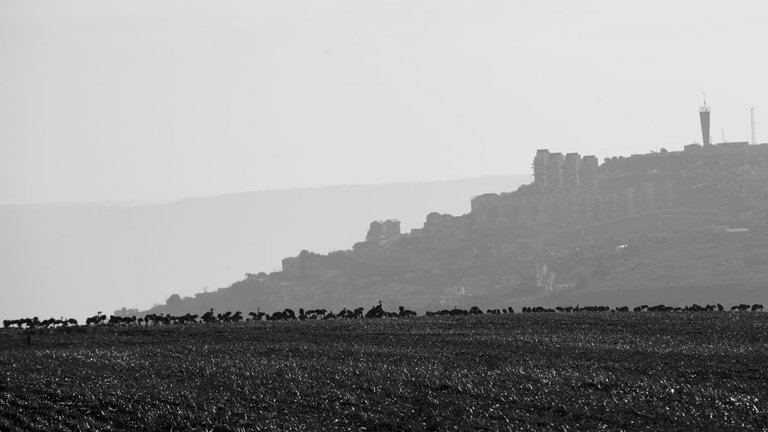 ---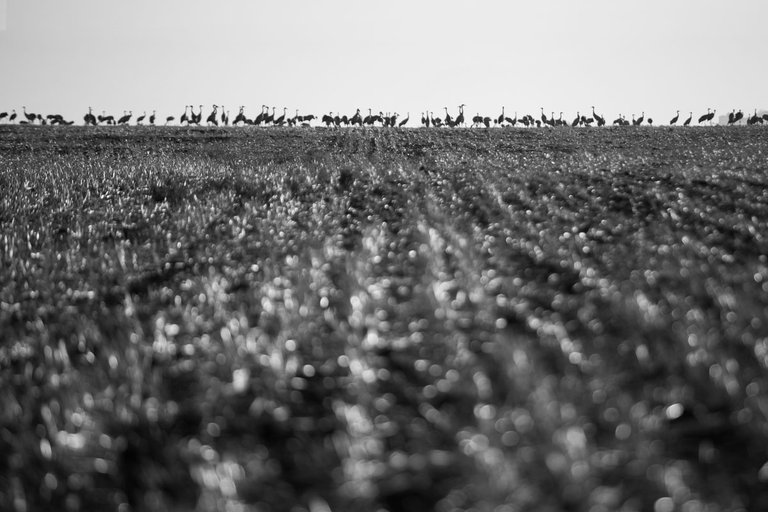 ---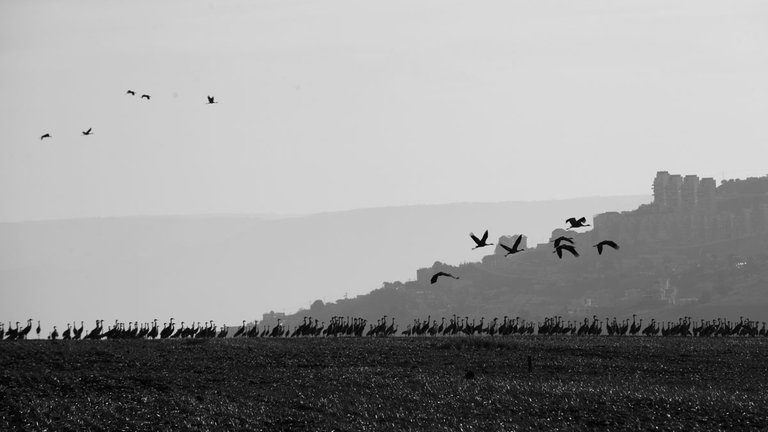 ---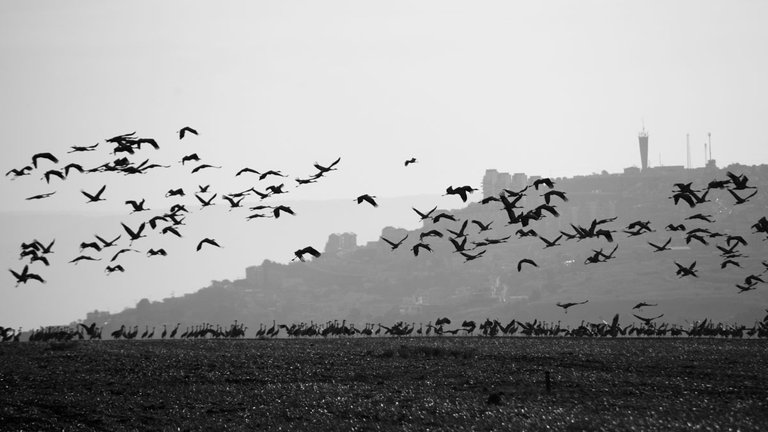 ---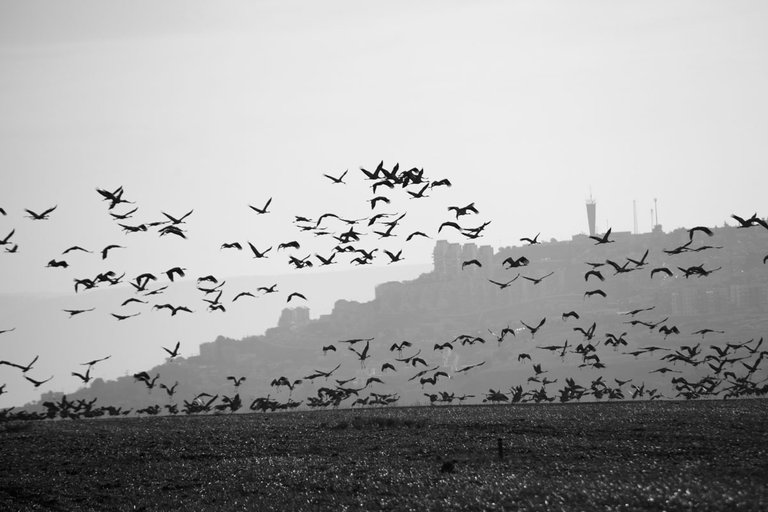 ---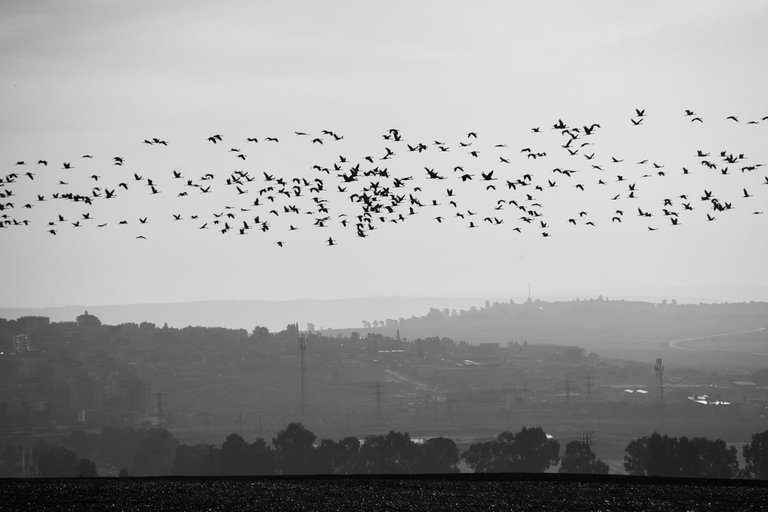 ---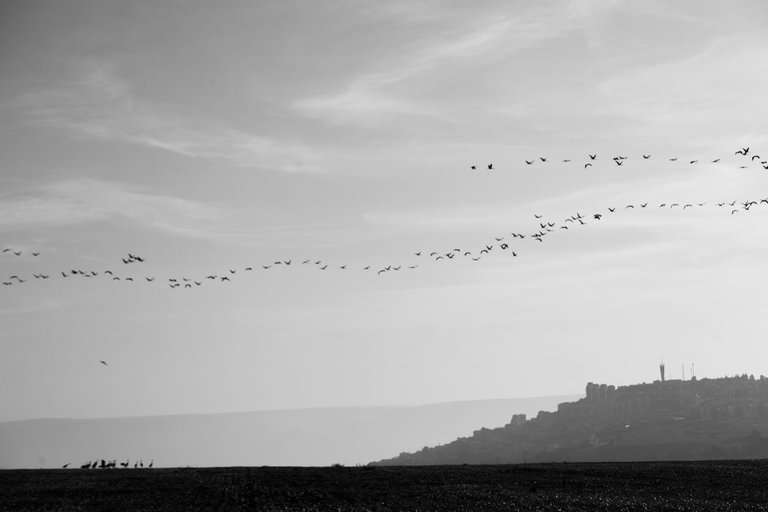 ---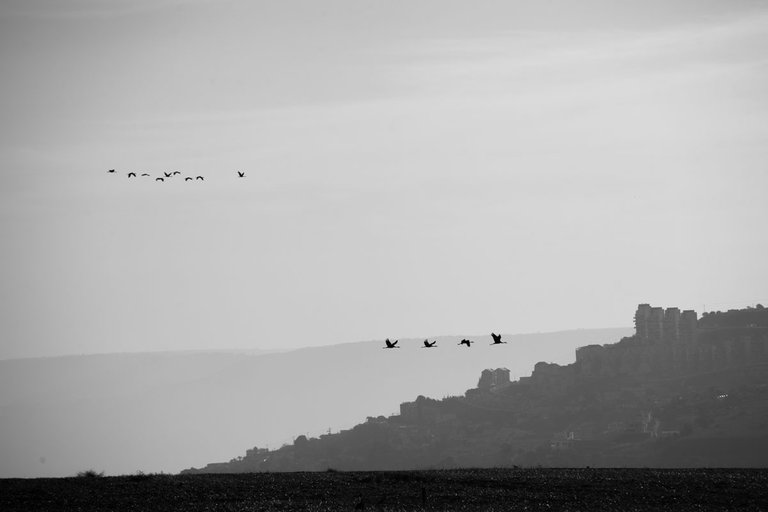 ---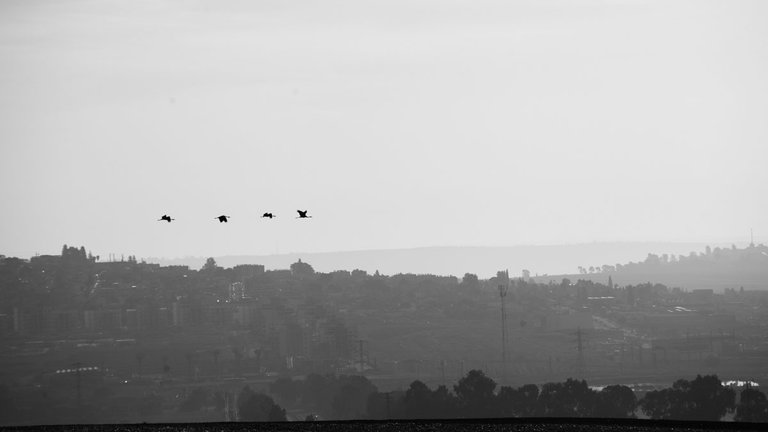 ---
Find me on Twitter and on IG
my NFT ART * opensea * hicetnunc *
iI'm making NOISE for cash.
and posting on the BLURT.
Stay safe
Stay alive
Stay free
All rights reserved.
Photography © Victor Bezrukov
Check my blogsite - https://www.victorbezrukov.com/
And my Youtube channel :
---
---
---