Parte V. Conoce las posturas del yoga. Malasana o guirnalda : una postura para combatir el miedo, / Part V. Know the yoga postures: Malasana or garland: a posture to combat fear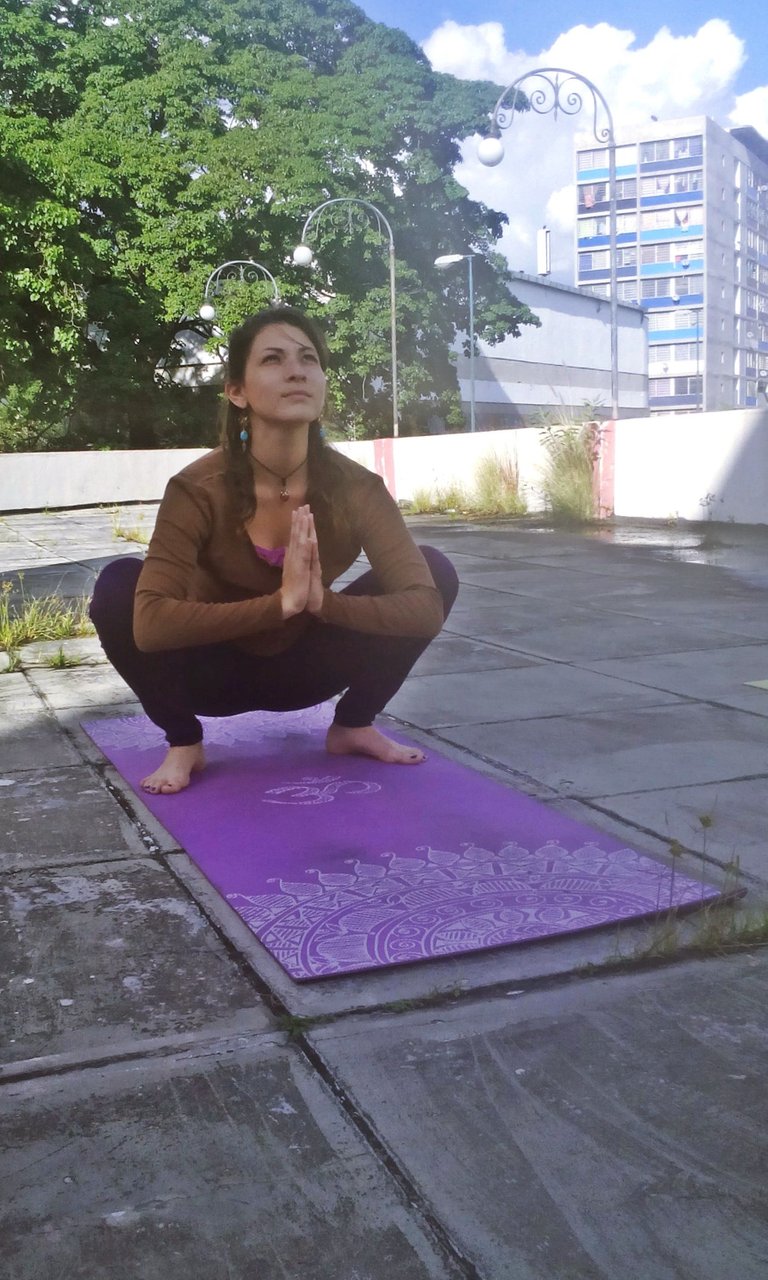 ---
El nombre malasana viene de 'mala', que en sánscrito significa 'guirnalda'. Esta postura es adecuada para favorecer una intensa apertura de las caderas. ... Así que las asanas de apertura de caderas, como malasana, son un poderoso instrumento para liberarnos de aquello que nos sobra, para dejar ir nuestros miedos.
The name malasana comes from 'mala', which in Sanskrit means 'garland'. This position is suitable to favor an intense opening of the hips. ... So hip-opening asanas, like malasana, are a powerful instrument to free ourselves from what is left over, to let go of our fears.
---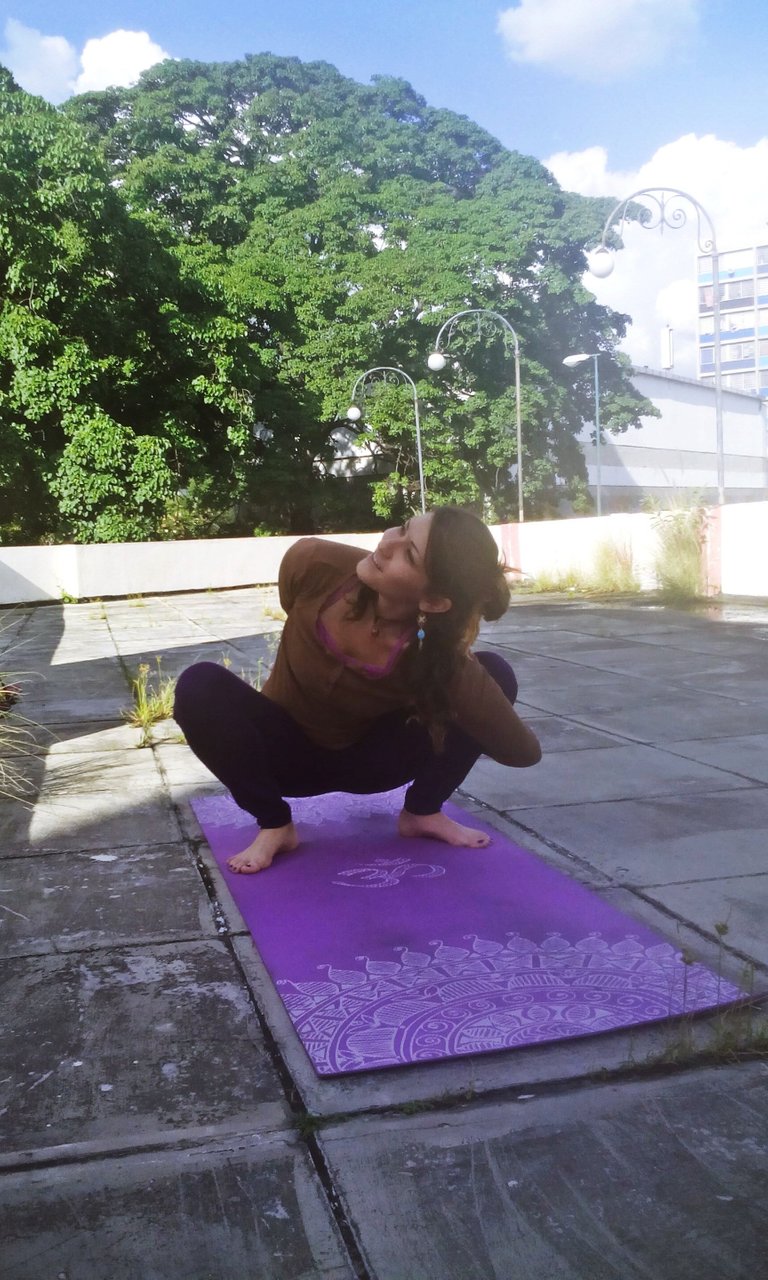 ---
Beneficios:/Profits:
Esta pose activa los primeros cuatro chakras pero funciona principalmente en el Chakra Raíz. Se considera una postura restaurativa, por sus beneficios terapéuticos:
Flexibiliza el tendón de Aquiles y el músculo tibial, relaja y tonifica los músculos de la cadera, estira las ingles, fortalece la espalda y el abdomen.
It makes the Achilles tendon and the tibialis muscle more flexible, relaxes and tones the hip muscles, stretches the groin, strengthens the back and abdomen.
La activación de los músculos de los pies estabiliza los arcos plantares.
Activation of the foot muscles stabilizes the plantar arches.
Nos ofrece la oportunidad de alargar las tres curvas de la columna vertebral.
It offers us the opportunity to lengthen the three curves of the spine.
El profundo soporte en los arcos de los pies introduce enérgicamente la acción de elevación del suelo pélvico y los músculos abdominales inferiores.
The deep support in the arches of the feet energetically introduces the lifting action of the pelvic floor and the lower abdominal muscles.
Favorece el tránsito intestinal y alivia el estreñimiento.
Promotes intestinal transit and relieves constipation.
Alivia los dolores menstruales.
Relaja la espalda lumbar y reduce el dolor.
Relaxes the lumbar back and reduces pain.
---
Partes del cuerpo que trabaja la postura de la guirnalda.
Parts of the body that the wreath pose works.
---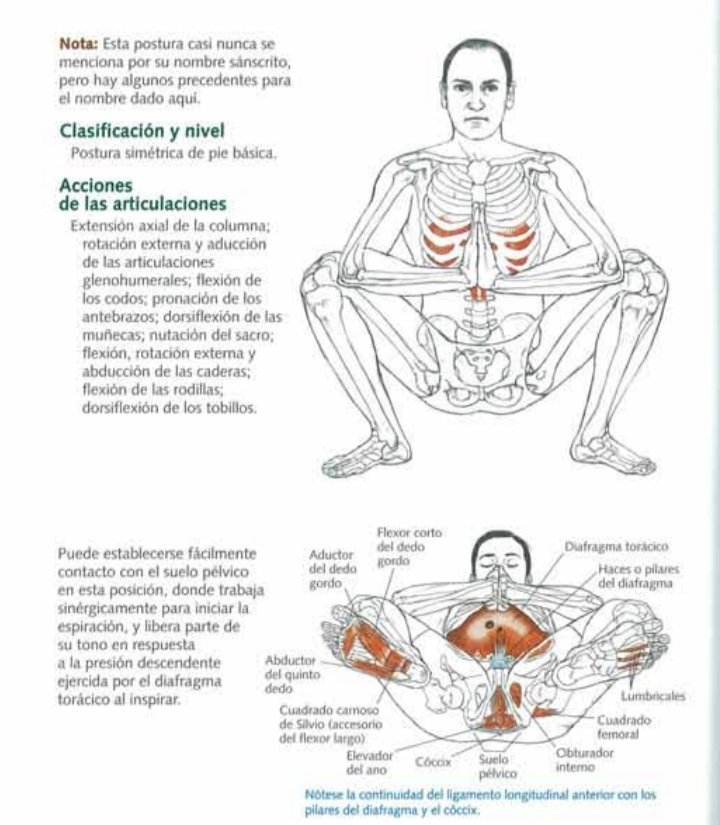 Foto extraida del libro de anatomia del yoga/
Photo taken from the yoga anatomy book
.
---
Parte de la información fue extraida en : https://www.siddhiyoga.com/es/malasana-squat-garland-pose
---
---