Contest #85 IF THEY CRITICIZE YOU, SOMETHING ABOUT YOU ITCHES, THE SAYING GOES! 🙈 ¡SI TE CRITICAN, ALGO DE TI LES PICA, DICE EL DICHO!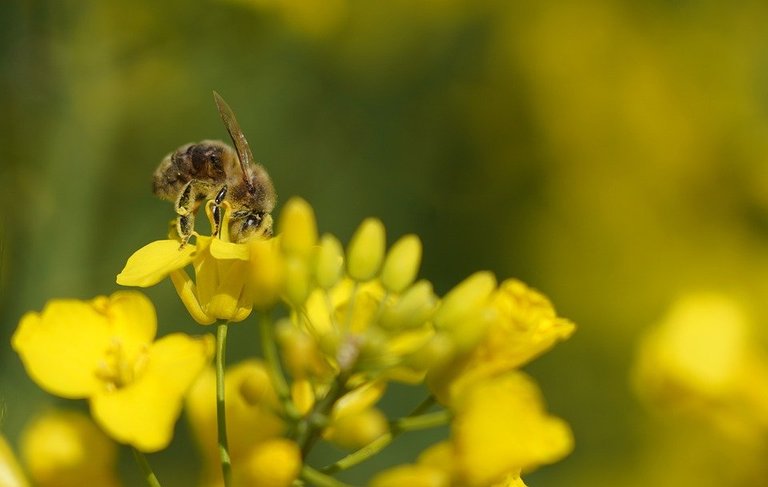 fuente
Hello, women of this beautiful community, it is a pleasure for me to greet you again. We are already in week 85, and it brings two very good questions, so much so that when I read the first one I remembered the saying that I have used for the title of this publication, no offense and to make it a little funny, the second question is still interesting because every human being has a way to be happy and have fun, with activities that others do not seem to have fun, but anyway let's try to live life and as things come, knowing how to take them is the most important thing.
Hola, mujeres de esta hermosa comunidad, es un placer para mi, nuevamente saludarles. Ya estamos en la semana 85, y trae dos preguntas preguntas muy buenas, tanto que al leer la primera recordé mucho el dicho que he usado para el título de esta publicación, sin ánimos de ofender y para hacerla un poto chistosa, la segunda pregunta no deja de ser interesante porque cada ser humano tiene una manera de ser feliz y divertirse, con actividades que otros no pareciera divertirles, pero en fin tratemos de vivir la vida y como vengan las cosas, saber llevarlas es lo mas importante.
HOW DO YOU HANDLE OTHER PEOPLE´S CORRECTIONS OR CRITICISMS?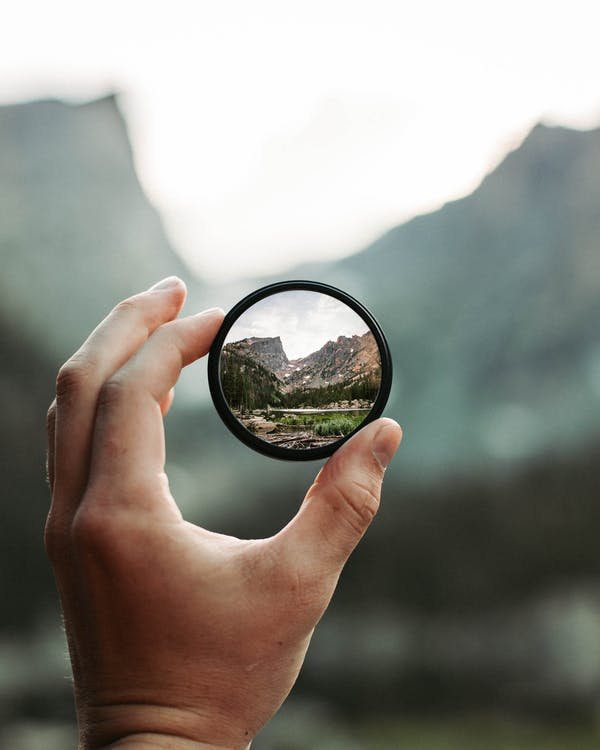 It is always good to know what we are doing right or wrong, personally I appreciate good advice, those that help you to be a better person, not those that destroy and make you feel less; to correct is to make a defect, an alteration or an imperfection diminish or disappear; but imagine how boring it would be if we were all perfect hahahahahahaha; we have all been created from love and as such we are special, with virtues, defects and many qualities that at some point are not pleasant to other people. Nonconformity is something that makes you see in others, that defect that we have and sometimes we criticize without putting ourselves in the other person's place and for my personal opinion that is very unpleasant. Respecting and being empathetic does not cost anything, it is about letting everyone be happy in their own way, to warn with respect before any danger is fine, but wanting to correct something because you do not like it is very ugly, or criticize the essence, the personality of the other is worse, without first seeing yourself in a mirror. Personally, I have never had a complex about who I am, I have always tried to give the best of me, I like to be direct and clear with people and many times I fall badly because of that, but perhaps it is a defect that many people do not like, but I can not be otherwise. Neither for being chubby, nor for the way I dress, nor for the way I use my hair, that if I don't use makeup, that if I cover my gray hair... in short there are so many things they want to change in me that I don't even pay attention to them, because the most important thing is to feel happy as I am, without waiting for the approval of others.
Siempre es bueno saber que estamos haciendo bien o mal, personalmente agradezco los buenos consejos, esos que te ayudan a ser mejor persona, no aquellos que destruyen y te hacen sentir menos; corregir es hacer que disminuya o desaparezca un defecto, una alteración o una imperfección; pero imaginen que aburrido sería que todos fuésemos perfectos jajajajajaja; todos hemos sido creados del amor y como tal somos especiales, con virtudes, defectos y muchas cualidades que en cierto momento no son agradables a otras personas. La inconformidad es algo que te hace ver en los demás, ese defecto que tenemos y a veces hacemos la critica sin ponernos en el lugar de la otra persona y para mi opinión personal eso es muy desagradable. Respetar y ser empático no cuesta nada, se trata de dejar que cada quien sea feliz a su manera, advertir con respeto ante algún peligro esta bien, pero querer corregir algo porque no te agrade es muy feo, o criticar la esencia, la personalidad del otro es peor, sin antes verte en un espejo. En lo personal, nunca me he acomplejado por quien soy, siempre he tratado de dar lo mejor de mi, me gusta mucho ser directa y clara con las personas y muchas veces caigo mal por eso, pero quizás sea un defecto a voces que a muchas personas no les agrade, pero no puedo ser de otra manera. Ni por ser gordita, ni por mi manera de vestir, ni por como uso mi cabello, que si no uso maquillaje, que si tapate las canas... en fin son tantas cosas que quieren cambiar en mi que yo ni caso les hago, porque lo mas importante es sentirme feliz como soy, sin esperar la aprobación de los demás.
WHAT DO YOU USUALLY DO FOR FUN AND HOW OFTEN DO YOU DO IT?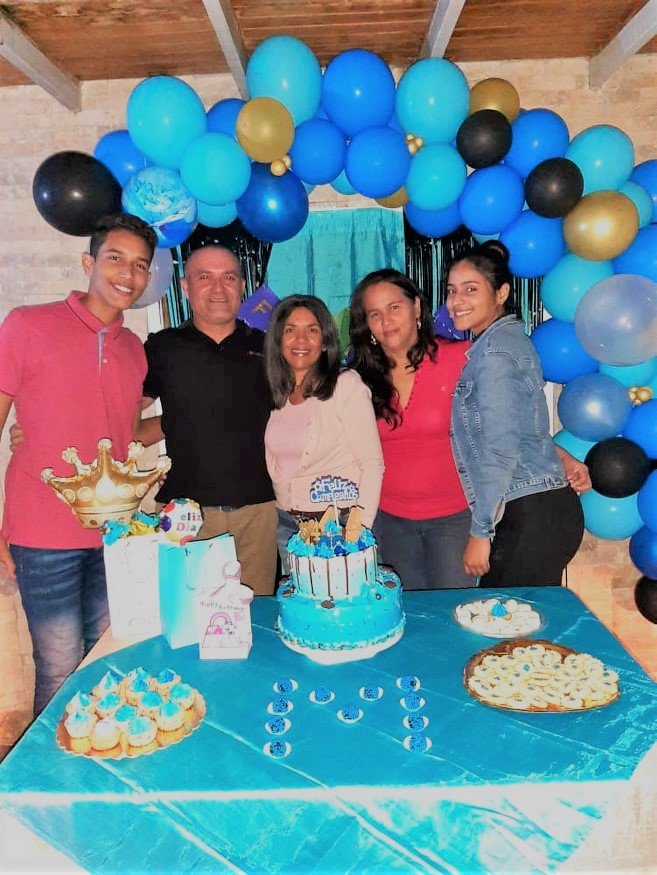 I am not a woman who goes out, and even less at night, the way to have fun is with my family, getting together to share even a cup of coffee, it fills me up and makes me happy, in these times I have learned to give a lot of value to that part of me My husband and children are my life companions and with them I enjoy even the smallest things. I tell you that I have two teenagers at home and I go with them to meetings, parties, the mall, we have dinners, we watch series, we dance, we do everything together, I try to be a friend before being a mother, because I think it's better to be with them having fun and otherwise know who they hang out with. But there is something that personally disconnects me from the world and makes me feel happy, is, celebrate the birthdays of everyone in our family of 26, and being able to watch my Turkish, Chinese and Korean series without anyone bothering me, accompanied by a cup of coffee or chocolate with bread... hahahahahaha, my children They know that I love that and they prepare me the coffee with the bread.
No soy una mujer de salidas, y menos nocturnas, la manera de divertirme es con mi familia, reunirnos a compartir aunque sea una taza de café, me llena y hace feliz, en estos tiempos he aprendido a darle mucho valor a esa parte de mi, mi esposo e hijos son mis compañeros de vida y con ellos disfruto hasta de las mas pequeñas cosas. Les cuento que tengo dos adolescentes en casa y con ellos me voy a las reuniones, a los partidos, al centro comercial, hacemos cenas, vemos series, bailamos, hacemos de todo juntos, trato de ser amiga antes que madre, porque pienso que es mejor estar con ellos divirtiéndome y de otro modo saber con quienes andan. Pero hay algo que en lo personal me desconecta del mundo y me hace sentir feliz, es, celebrar los cumpleaños de todos en nuestra familia de 26 miembros,y poder ver mis series turcas, chinas y coreanas sin que nadie me moleste, acompañada de una tacita de café o chocolate con pan... jajajajajaja, mis hijos saben que eso me encanta y me preparan el cafecito con el pan.

I hope you liked my publication, the images used are from pexels, pixabay and the last one of my property (family album), use DeepL translator, see you in the next installment, good luck and success to all. Before I go I want to invite @linita and @ majoboa18 to participate.
Espero les haya gustado mi publicación, las imagenes usadas son de pexels, pixabay y la ultima de mi propiedad (albúm familiar), use traductor DeepL, nos vemos en la proxima entrega, suerte y éxito a todas. Antes de irme quiero invitar a @linita y @majoboa18 a participar
---
---