MY DREAM IDEAL PERFECT NEW YEAR'S DAY.
The first of January is one almost everyone longed for, as regards the atmosphere it springs around and the imagination of living the best day of our lives. If I were to have the power to bring into reality how I'd love my new year's day to look, then I must say there'll definitely be a lot of changes in how it'll play out compared to how I've lived it in the past.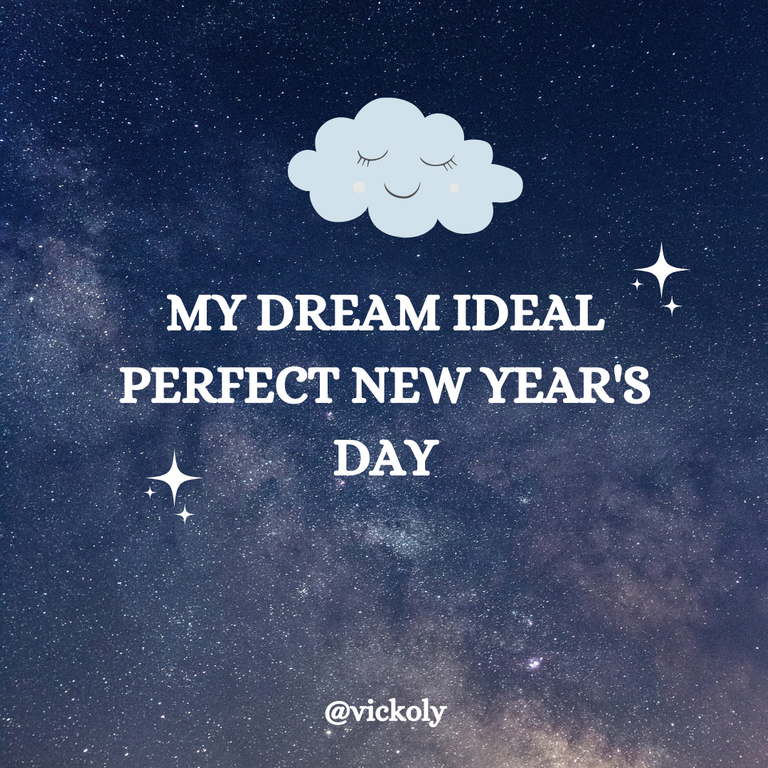 image design by me on canva
As an introvert, I cherish being by myself and indoors, but then I've seen several people do mind-blowing things in the process of living their best life, and I kind of wonder how it was so easy for them to do those things while I find it hard to do as an introvert. If I had the power to make things work the way I want them to, then I might try to do some of those things.
Aside from aspects of personal traits, there are other avenues where I'd love to implement some changes so I can have the very best day of my life on a new year's day just like every other person, so in this post today I'll be giving you an insight on the implementation I'll make to achieve that.

VICKOLY'S PERFECT DAY IDEA
The following are my thoughts and opinions of what my perfect idea of a first day of the year should look like, and I hope you find them interesting even though I expect them to somewhat differ from your own envisions.
BEGINS IN THE CHURCH: My idea of the perfect first day of the year just begins in the church as I welcome the new year in the presence of my maker, appreciating him for all he has done, and as well as tabbing my heart's desires before him even as I ask for his guidance and protection for myself and my loved ones throughout the year. So, in a nutshell, my idea of the perfect first day of the year must be loaded with prayers, regardless of whether I went to church or not.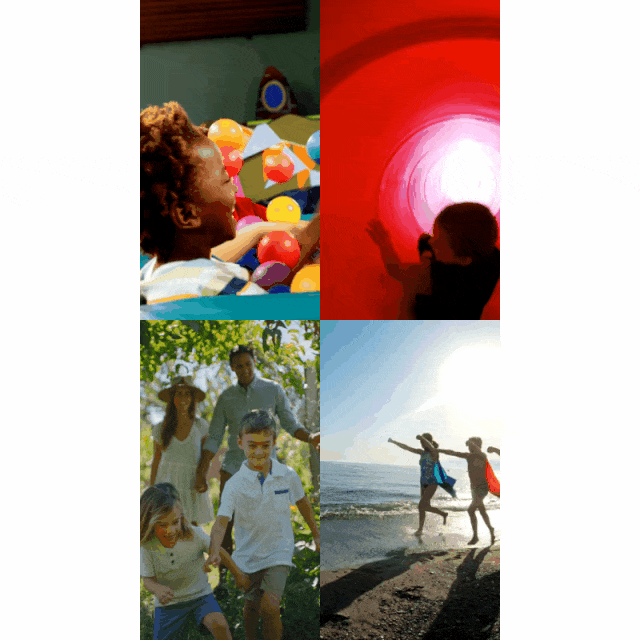 gif design by me on canva
REVISIT CHILDHOOD FUN: Those who said childhood days are where the fun lies most are absolutely correct. I can remember during my childhood it being a thing that children and some adults would head out into the street to celebrate the new year by lighting fireworks and throwing bangers. This tradition is always fun, as you even get to see girls next to each other challenge themselves to a duet of who'll win. I'd love to have such an experience on my idea of the perfect new year day because such isn't common or a thing in my new neighborhood.

LOT OF FOOD: The festive period is known for celebration, and I personally don't think celebrating can move perfectly without loads of food and drink to make everywhere lively and to groom more energy to party all night long, so what I'm saying in essence is that the role of food can never be overstated in my dream new year's day.
FAMILY TIME OUT: When I refer to personality traits earlier, this is what I was talking about. I'm used to staying indoors, but if I can have an idea for a new year's celebration, then I'll surely love to take out all my family members to an amusing location where we can have lot of fun. We can also visit a mall to purchase loads of gifts that can be shared between everyone as a new year's gift. I believe one of the major reasons why I've not done this is shyness and lack of financial capability to sponsor such.

That's about all I wanted for my idea-perfect first day of the year; that's about all I wanted, even if I were to add more. I'll probably say that being around lots of kids will be much better if they were mine, and then having a life partner along with that, but then those are just plausible scenarios.
---
The Hive Learners Community is the instigator of this writing, and their topic that promoted this is the one that encourages us to write on how well we live to have our dream first day of the year. Read the @kronias post to get more information on the topic and requirements.
---
Have a blessed and productive day
---
---