I HAVE BEEN AND WILL REMAIN MY OWN HERO
Nothing beats self-love, nor can it be overemphasized, as it takes someone who loves themselves to show love, affection, and appreciation to someone else. But despite that theory, we've seen many people prophesy their love to others in the form of speech, gifts, pampering, and the like, yet they hardly do anything for themselves to demonstrate self-love. I fell into this category of people, but this year I vow to be intentional about how much I cater for myself.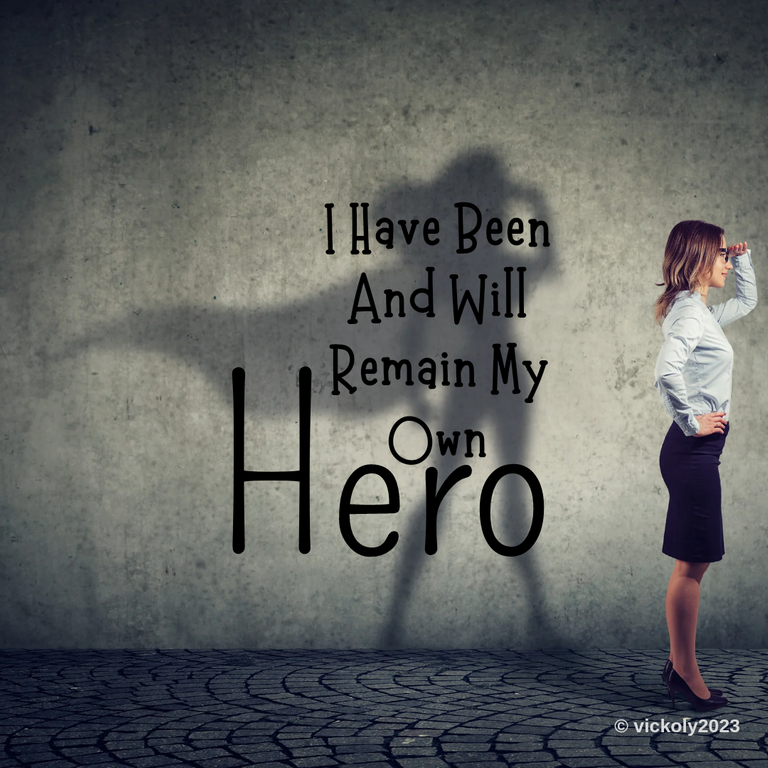 image design by me on canva
Self-love is a Nobel act, and I believe whoever can take care of themselves surely understands what is required to meet the needs of others around them, so having those around them excited won't be a hard thing for them at all. But in the process of pleasing and pampering those around us, many have forgotten that they also need pampering and deserve the best as much as they give out to those around them.
I for one am a typical example of the kind of person I talked about above; I've literally gone out of the line on different occasions in different scenarios to please and pamper my friends and loved ones, and by the time I think to give myself as such, I realize I've exhausted what I've got and simply extend it to some other day, which unfortunately the same will still repeat itself, until I make a resolution on that prior to entering this new year.

So without taking much of your time, let me take you through some of the last few times I've pampered myself. Most of these scenarios occurred quite recently, and prior to the ones I'll be talking about, I'm certain the last one before them was probably not less than 8 months ago, so without further ado, let's catch a glimpse of what and how they're like.

GOT A YUMMY CHICKEN AND CHIPS
That was about two months ago when I went out with both of my friends who are both married. After the events of the day, while returning home, my friends and I passed beside these stores that have varieties of snacks, and while they decided to get something for themselves and their wives, I thought I would buy something for each of their wives to be delivered by my friends, and then a question popped into my head.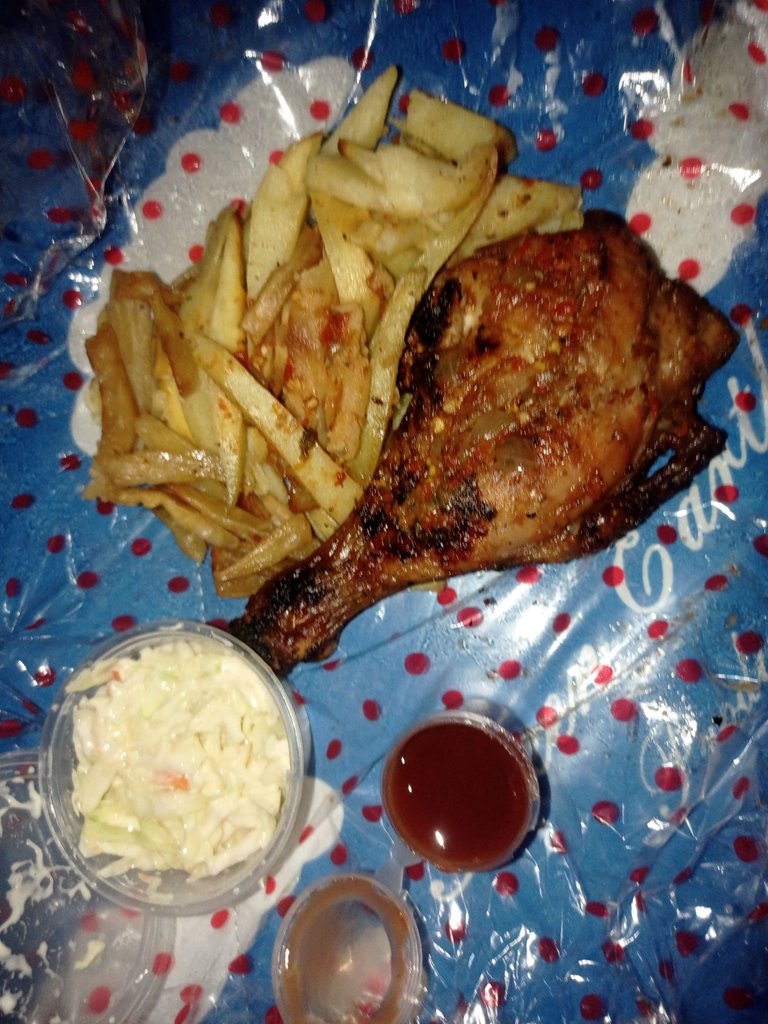 It was like my head was asking me when was the last time I tasted all this stuff, and yet I usually buy them for my friend's wife whenever we go out together. So to have a taste and as well give myself a taste of pampering, I decided to buy myself some chicken and chips, unlike the shawarma I bought for my friend's wife, and alongside it I purchased my favorite drink to enjoy the moment thoroughly.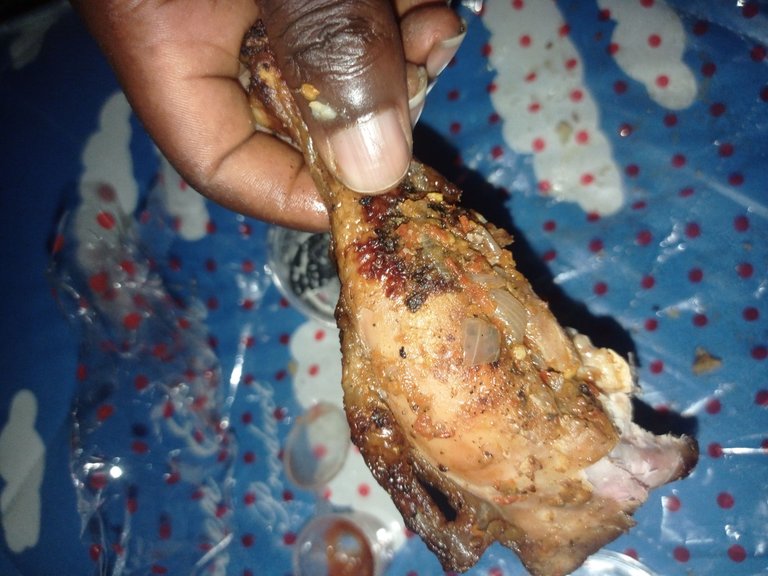 When I got home, I sat comfortably on my bed and devoured the chicken, chips, salad sauce, and pepsi all together. It was a wonderful experience, and I enjoyed the moment so much that I even vowed to regularly do that thereafter. Although I've visited the place since then, I guess writing this will serve as a reminder to do so.

SEVERAL PEERS OF FOOTWEAR'S
As a shoemaker, I'm sure many will expect me to have countless footwear options, but the reverse is the case. Rather than have several footwear options to change into, I only have a few. But after some thorough thinking in the later part of last year, I decided that I must inculcate a lasting change in that aspect immediately, which led me to make myself some different styles of footwear.
To make that possible and a reality rather than postponing it to a later day, I first made a lovely pair of black palm slippers for myself as a Christmas gift; these literally meet my needs because I've only ever had one pair of palm slippers prior to that one, and just a week later I made another one, this time in brown, as a new year's gift for myself. Having different ones makes me feel special, and I enjoyed pampering myself with those palm slippers.
| BROWN | BLACK |
| --- | --- |
| | |
Just last week I made one of the most gorgeous pieces of footwear I've ever made for myself; this time around it's a shoe, and it was made with a wet-look material, which means it's the type of shoe that usually shines and glitters and will surely draw attention and admiration to you as you step into anywhere for the beauty of the shoe.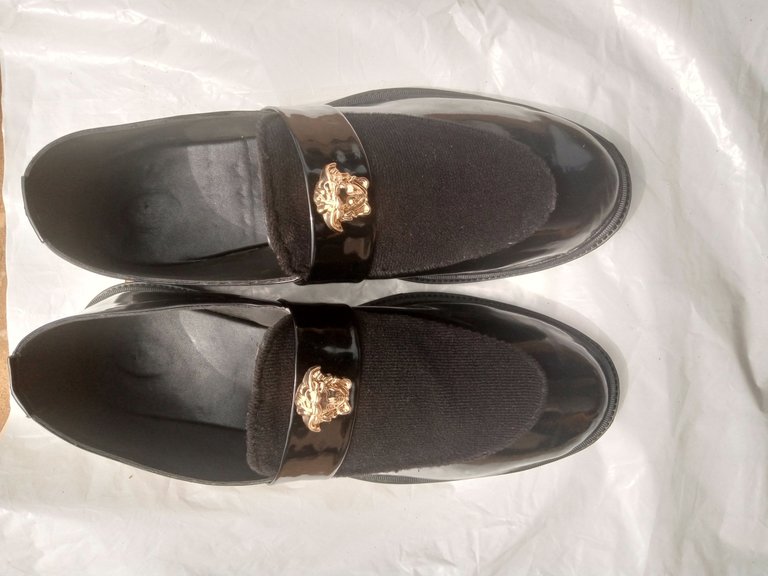 Having all these shoes in the space of a month is a wonderful feeling, and this literally got me griming and blushing as I set my sight on them daily. It makes me feel special and realize how much love I deserve and how getting pampered will make me feel, so, henceforth, if others fail to pamper me, I'll make it a point of duty to make myself feel special always.

That's about all on how much I've Pamperex myself in recent times; it would have been more had I once decided to visit an amusement park nearby a few weeks ago, but the friends I thought we'd go with weren't showing enthusiasm so I lost interest. I guess I'll stop depending on them and just go either way next time I'm free.
I hope you enjoyed the read; if you read Kronia's post, you'll surely get the full information required to be aware of before writing on this topic that was prompted by the Hive learners' community.
---
NOTE: All images aside the first one which was a thumbnail design by me on canva, others were snapped with my smartphone.
---
Have a blessed and productive new week ahead.
---
---