BUILDING MY PATH TOWARDS GREATNESS WITH MY FIRST EARNING
There is this adage in Yoruba that says the first money a child has is usually spent on snacks and petty things, this is pretty true for most kids, as we are usually more concerned with satisfying our taste buds. But as time goes on, we become more knowledgeable and conscious of the happenings around us, which prompts the need to channel the money we earn into things that will be more valuable to us.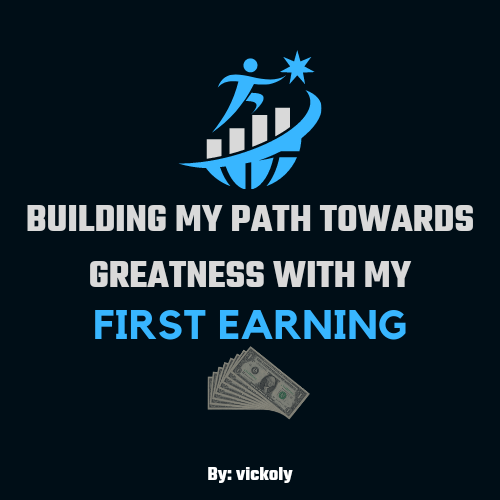 Image design by me on canva.
And just like everyone else, during my childhood I've continuously scoundered for money that was gifted to me by visitors or given to me as a reward for some basic task I performed very well at home, but on most of these occasions I spent this money on meaningless things that were of little or no value to me until I got to a stage in my life where I understood the need for me to contribute positively to my own life in order to attain success and progress to the next phrase.

So in this post today, I'll be sharing about my life experience as regarding the very first important thing I bought or paid for myself, which on the long run greatly aided my progress in life and other ramifications. I hope you'll enjoy the read by the time you're done.

Like I said earlier, I spent money on many meaningless things as a child, which ranged from snacks to games and other things, but as time went on, I got to a point where I realized the people around me cared less about me or my education, even though I'm in ss3 and already preparing to write my secondary school leaving certificate examination, which is commonly known as the WAEC.
I can remember asking and reminding them of the need to pay my registration fee, but every time I remind them, all I hear is that there's no money. Although I could have easily believed the statement, I know deep down that that isn't true. They just ain't willing to pay for it or are probably trying to slow down my education so their own kids can catch up with me.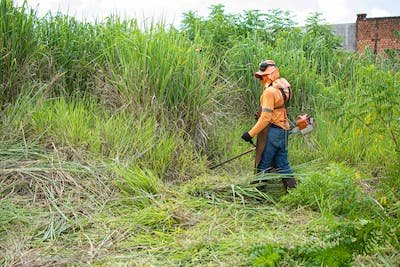 By Rodolfo Gaion on pexel.
So I in order to raise up this amount myself as a student who is still going to school, one of the things I did to raise up money was to help people cut down the grass of their house environment or new site they plan on building on with cutlass and hoes. I usually do this alongside one of my friends known simply as Kehinde, and from such work we constantly earn good income because we regularly get jobs because it's a new developing environment.
Although there were some grownups who did the same job, most people preferred to give us the job because we usually charged less. For instance, I can remember that we always cut grass on a single plot of land for ₦3000 or ₦4000 depending on how huge and tall the grasses were. Most grownups don't charge anything less than ₦5000, even if the grass on the land ain't much, and that's what gave us an edge.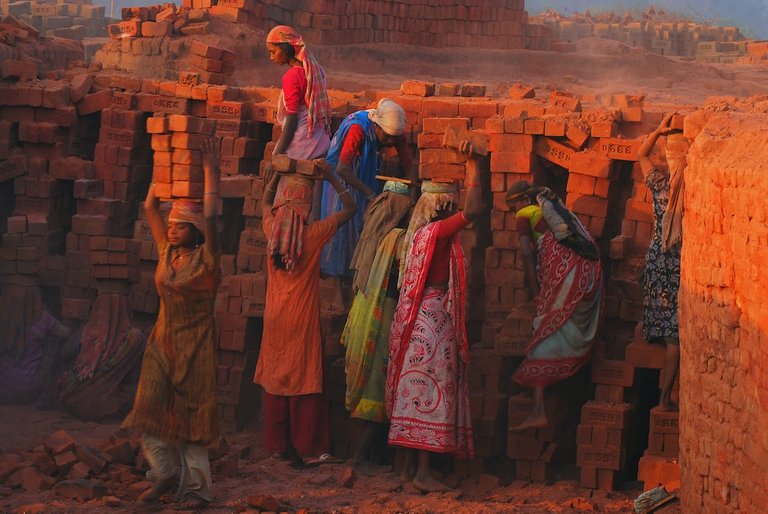 By Pop & Zebra on Unslash.
This was a great medium via which I raised funds for my WAEC, but it wasn't enough because I didn't start saving towards the exam registration fee payment until we were about two months away from the deadline, so another mania job I did alongside that same friend of mine was to walk around the new site during weekends with the hope of seeing bricklayers to work with as laborers or the house owners who needed someone to help him pack sand to do the sand filling of their house before bricklayers will do the flooring.
Work as a laborer for bricklayers isn't an easy job at all, and most times when I do, I end up getting drained and exhausted. It's a very hard duty, and all we were paid then on a daily basis was just ₦800, although the sand filling of the house floor was much money and we could be paid as high as ₦10,000, but it's a task that takes time, and in order to meet their deadline, we usually call two others to join us, which means each of us will only get around ₦2500.
After doing that regularly for months after school at noon and during the weekends, I was able to raise enough money to pay my WAEC and JAMB registration fees, and that was how I was able to join my mate to participate in the exam at the right time without waiting an extra year due to the nonchalant attitude of my guidance.

That's about all on my life experience as regards how I spent my first earning wisely to benefit my future. I hope you have a great time while reading. The writing was inspired by the HIVE learners community prompt, and Kronias' post has the full details, so you can read through it to understand what is required.
Thanks for reading, have a blessed day and a wonderful week ahead.
---
---