Introduce Yourself; How I ended up in the Bacon Bap Business
So I guess I'm supposed to talk about me… I haven't done this before, well, not in written form anyway, but here goes…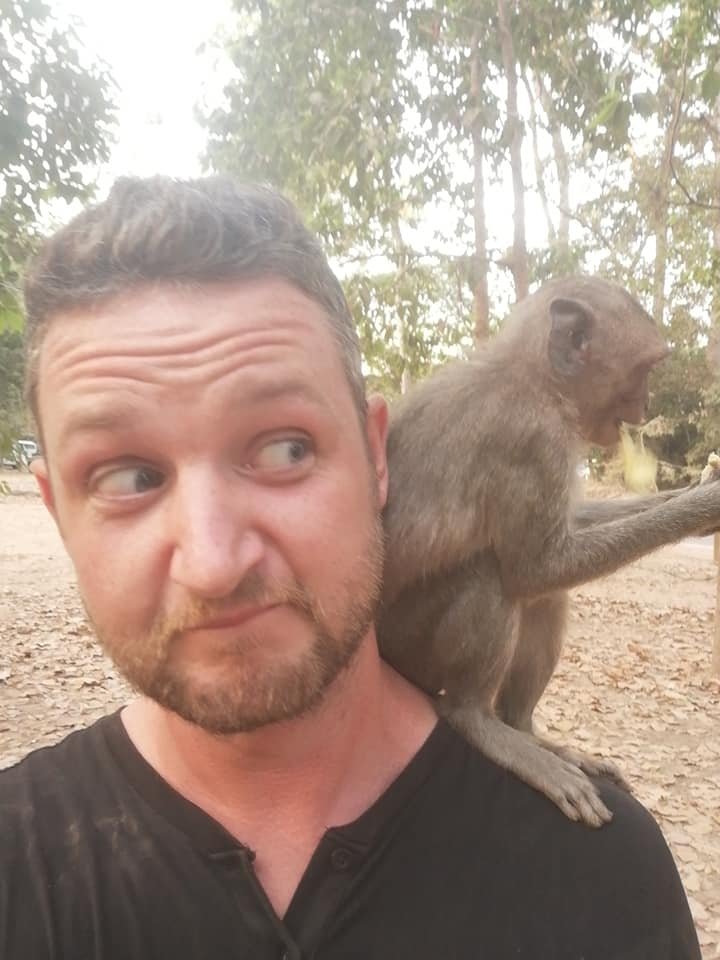 Hi, I'm George, and currently I own and operate a little coffee business in the middle of England that I built during one of the many Covid Lockdowns.
I never thought that at 35 years old I would be waking up in the morning to take my converted horsebox to a car park by the canal in hopes of selling someone a coffee and a bacon roll but hey, the pandemic has had crazy outcomes..
Let me take a moment to tell you how I wound up using stencils to sprinkle rude symbols on unsuspecting customers cups of Joe….
All through my Career I have been in 'Events'… I have been a Conference Organiser, a Wedding Planner, Events Supervisor, Senior Project Manager and at the pinnacle.. Global Events Planner for Triumph Motorcycles.. The dream job in many aspects, but there was a problem.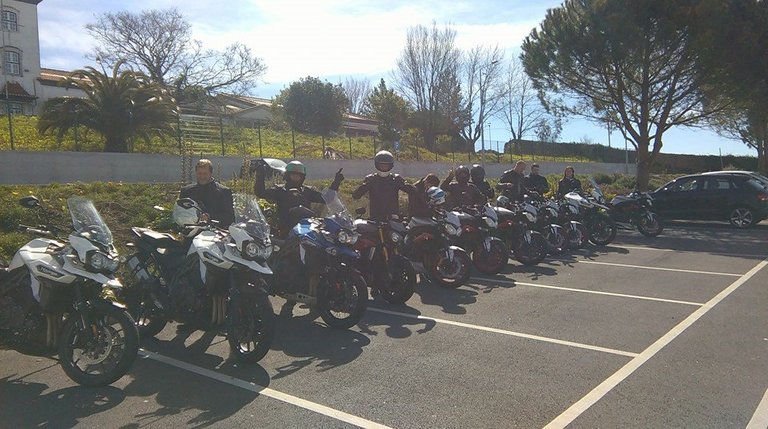 In 2008 after a year travelling Australia, I found myself in Thailand on the small diving island of Koh Tao looking to 'Level Up' on the Open Water certification that I had obtained in Cairns. During my time on Koh Tao I completed my Advanced Open Water and the Rescue Diver certifications. Next up on the list was the big one, the Dive Master qualification. Now, this of course, is not the highest qualification in diving. But, if you were on Koh Tao in 2014, then you would be forgiven for thinking it was a total right of passage to the ocean. It wasn't just the skills and abilities achieved during the DM Course… It was the Snorkel Test, drinking games and general camaraderie that followed the successful completion of the course… I knew I wanted in, but alas, I had spent all of my money in Australia and so had to return to England without achieving that particular goal. However, I vowed that when the time was right, I would return to Thailand and Koh Tao to become a Dive Master.
Fast forward to 2017, My relationship of 10 years had come to an abrupt end and I had accrued enough time in lieu to take an extended holiday from work, so I did it! I booked a flight to Thailand and I became a Dive Master. It was everything I thought it would be and more. I made some 'Life Long' friends and also really developed a love for the underwater world.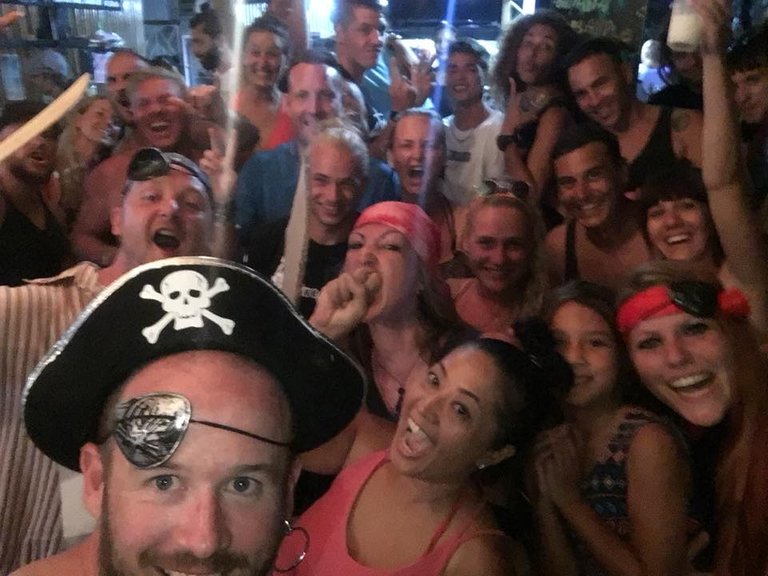 I returned to England and to work, full of confidence and a new found passion as a result of my achievement, and I can honestly say I was content. But not for long..
It was early 2018 and I had noticed that I was spending more time looking at other peoples diving photos than I was planning my next Event. Sure, I still loved jetting to other countries, riding motorbikes and partying. But there were also long long months of planning those Events, whilst sitting in a cold office in Leicestershire with rain beating down on the window.. Besides, I was a Dive Master and the next stage was in sight…. Instructor.
From there on, everything happened pretty quickly… I handed work my resignation, sold my house and car, and in October of 2018 I moved to Thailand to become a Diving Instructor.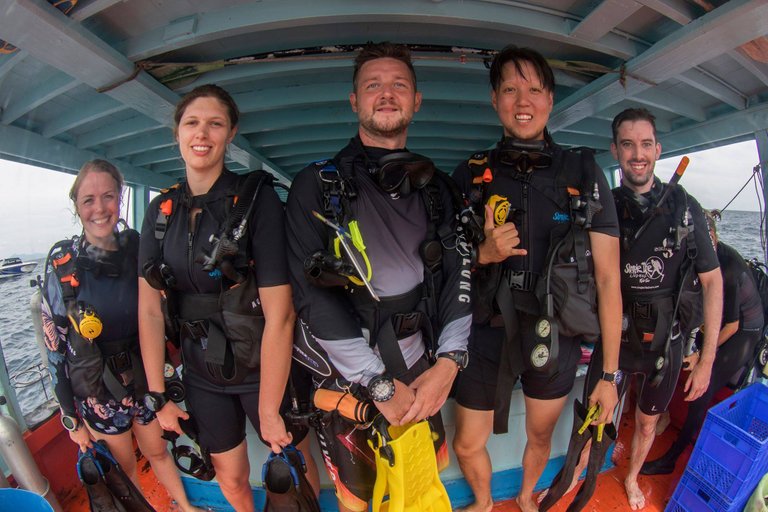 After a year of instructing in Thailand I got itchy feet and went traveling again. First traveling to the Philippines and then Vietnam where I bought a Motorcycle and rode from Hanoi to Ho Chi Minh.
Then I rode across to Cambodia, circling the Country on the Motorbike before riding back into Vietnam and down into the Mekong Delta, eventually travelling back to Ho Chi Minh, selling the bike and flying back to the Philippines. Many Covid lockdowns later I found myself in Moalboal (Philippines) where I met Cameron @scubahead who was running a Dive School (more about him to come 😊)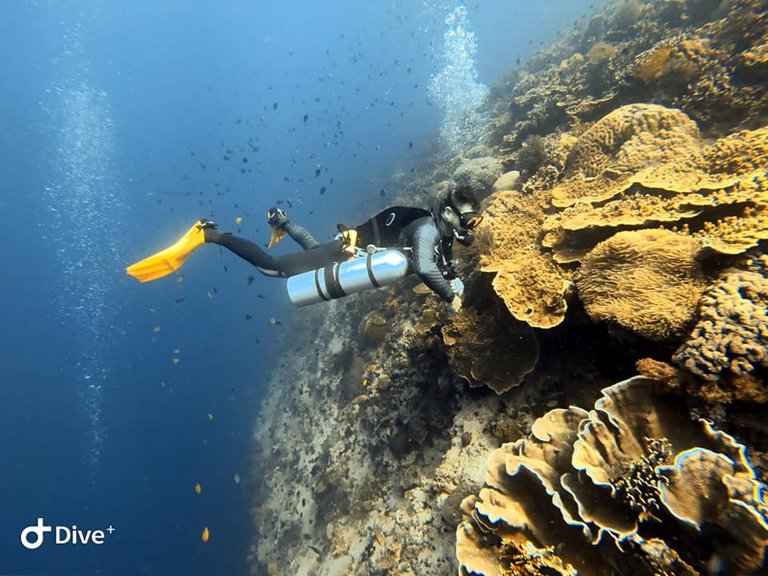 After doing some diving there I spent a couple of months in Turkey before returning to England in December 2020, Straight into a Lockdown.
With no work available I decided to buy a horsebox and convert it into a Gin Bar. Everybody told me a Gin Bar was a bad idea as I could not be trusted to abstain from drinking all of the stock.. And so…. Vanbliss Coffee was born.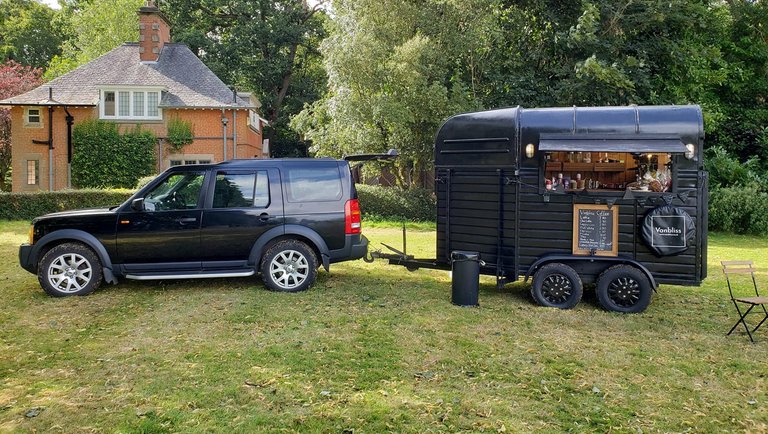 Based in Braunston, Northamptonshire Vanbliss spends its days next to the Grand Union Canal serving Barista Coffees, Hot Chocolates, Bacon Rolls and Cakes to Boaters and Residents of the local Village.
The next adventures are already in the planning phase and I am looking forward to telling you all about them.
---
---