Abandoned Waterpark Hue (Vietnam)
Just before Vietnam stopped allowing Foreign Visitors, I went there on an epic Motorcycle Adventure!!
During my journey I would simply figure out a destination, ride to it, explore as much as possible and then plan the next destination.
I used to work for a large Motorcycle Company and so I am fortunate enough to have quite a lot of experience riding bikes. Vietnam however, has the fantastic ability to make you feel like a complete learner all over again!
The variety and amount of obstacles you encounter whilst riding a motorcycle in Vietnam is entirely deserving of its own dedicated Post. As do the incredible destinations and hidden gems you can discover along the way.
One such destination was an Abandoned waterpark in Hue.. This... I just had to see!!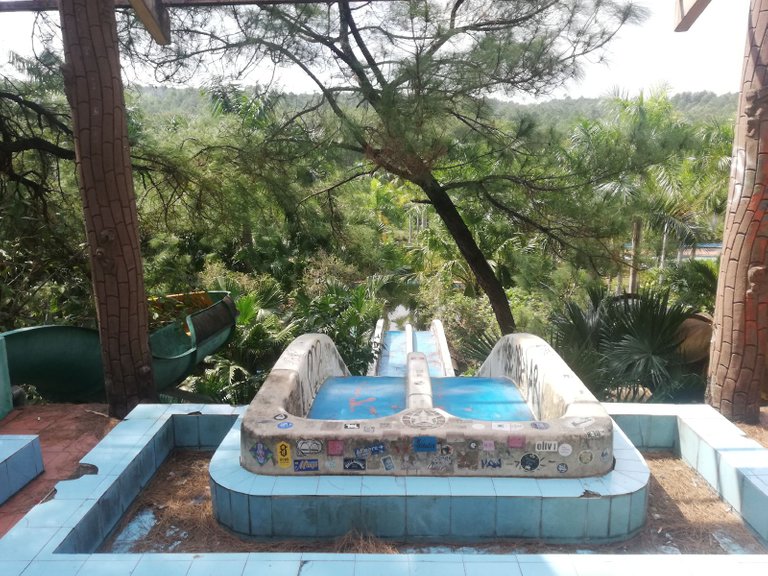 Loads of blogs have covered this already and they aren't willing to tell you the location so that it can retain some of its mystery.. So, I'm not going to tell you either. But, if you are particularly tech orientated and can navigate your way around a google maps search box, there's a good chance you will find what you're looking for.
Here's a quick rundown of the park..
It was originally built as a waterpark and hosted a large Dragon structure in the centre of its main lake which would be used as an Aquarium containing a vast array of sea-life and crocodiles. (It was actually so close to being finished that the owners had already sourced and housed the Parks resident Crocodiles... which were subsequently abandoned when the project fell through).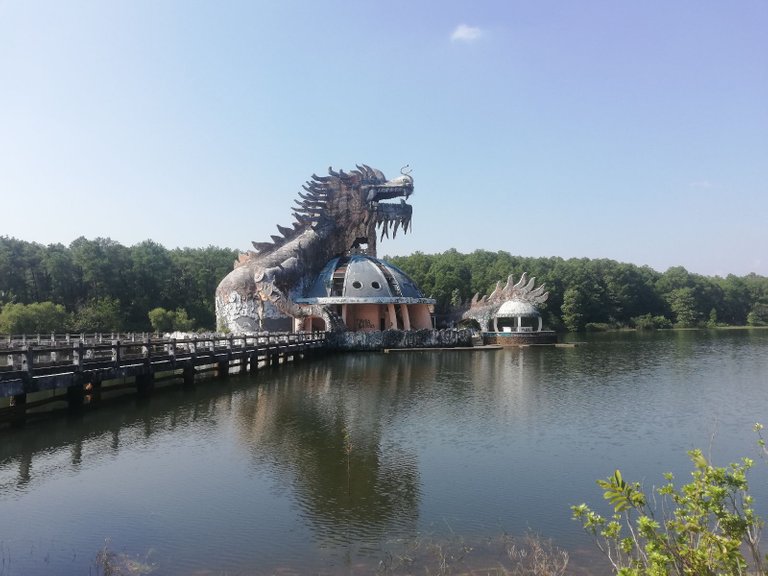 The Park also had some waterslides and a kid's water playground installed. I'm not sure what else was supposed to be installed because without any other attractions it would have resulted in a pretty boring day at the park.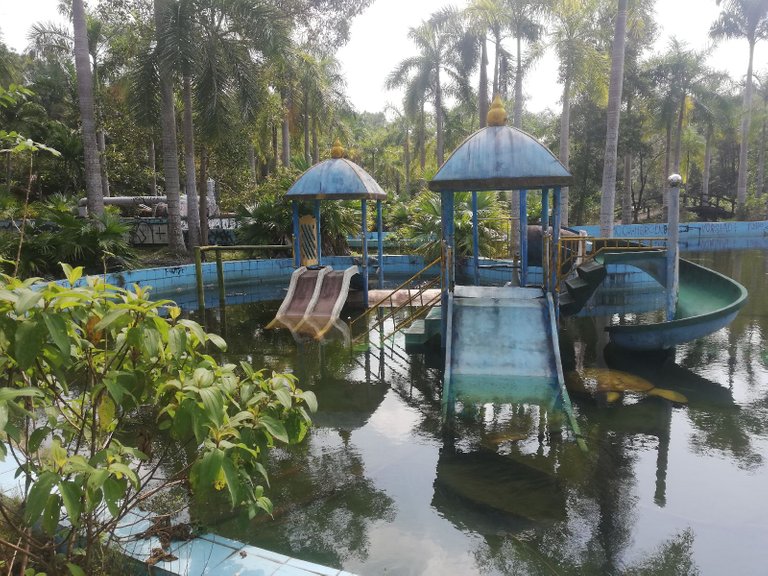 Anyway, the project fell through for whatever reason.. lack of funding, Vietnamese Dragon Curse.. who knows? But it was then sold to another company who decided to turn it into an eco type experience.. buuuut.. that fell through too.
And so it was left to rot.
For a while people were allowed to visit the abandoned park to explore, take a few photos and feed the resident crocodiles.
However, through years of neglect and damage caused by visitors, the park was eventually deemed to be too unsafe for the public and so, a couple of years ago, the government closed it completely, locked the gates and placed a 24 hour security guard at the entrance.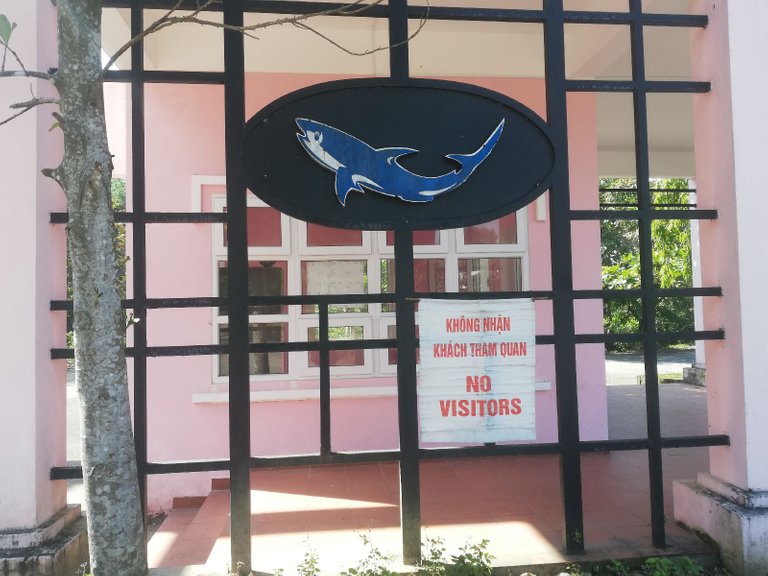 Fortunately, the security guard is a business man and not only will he let you into the park for around 25 cents, he will also give you some tips about the best route to take and things to see. (It was a little surprising he wasn't handing out park guides and fast track wristbands)
Once you get into the park you kind of get the feeling it was always destined to be abandoned. Because, in its derelict and graffitied state, it is so much more interesting to visit than it ever would have been if it had actually opened.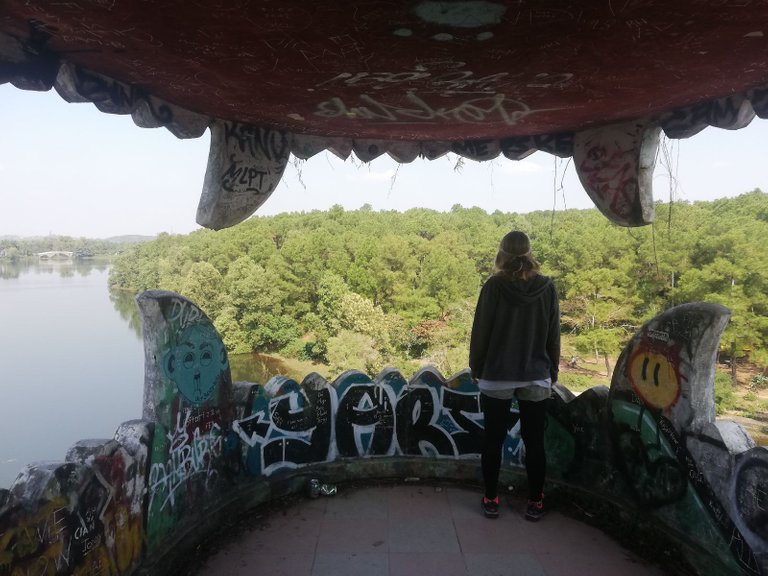 As you walk around the Park you get a real sense of Nature vs Construction. If you are brave enough you can even play on the slides.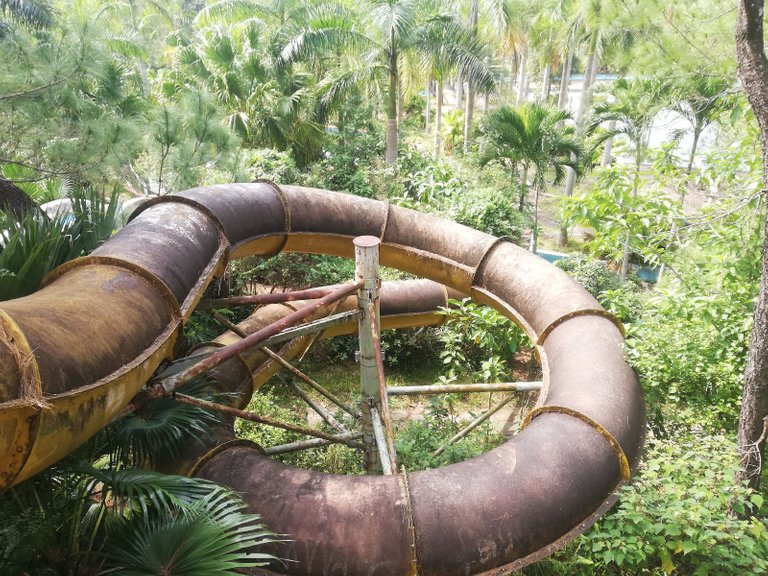 This place is definitely worth a visit when we are allowed back into the wonderful Country of Vietnam!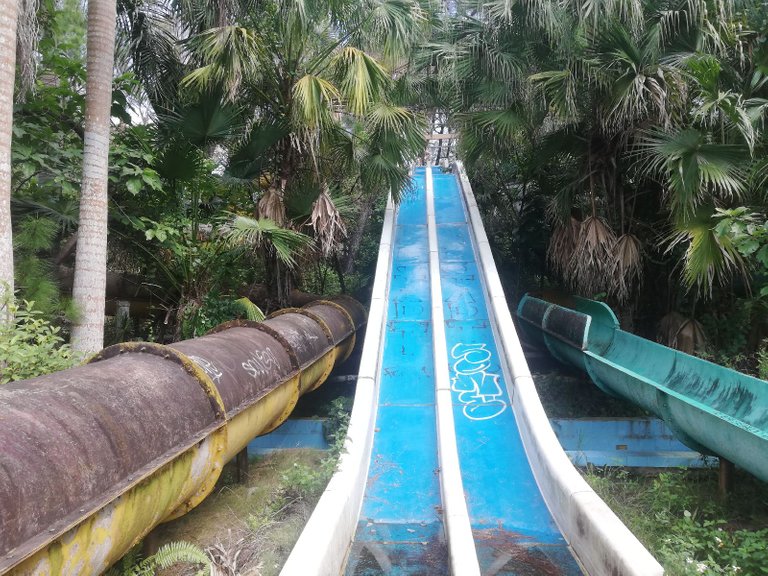 ---
---