Madness Made Manifest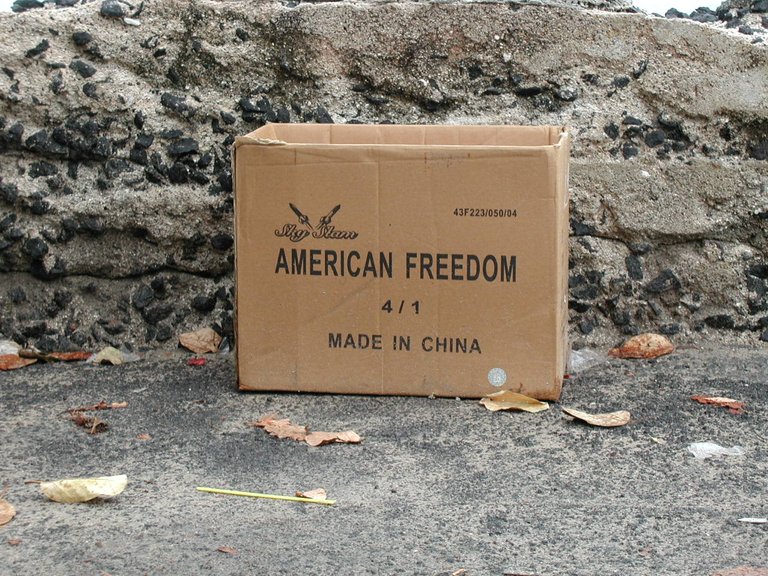 Have you ever been mad? I mean really, really mad. Anger that seemed uncontrollable, rage beyond understanding or possibility of tempering. I am quite mad, it seems, because the things I know to be true are clearly refuted by provable events. I know, for example, that I am a free man, because I alone can will my arm into motion, and that agency and authority over me cannot be usurped, cannot be taken from me and inure to another, nor any group, regardless of the blandishment, threats, or actual violence that can be brought to bear on me.
I know this is true of humanity, as well as it is of me. Even so I see that this undeniable fact of our existence is no longer accepted at law. I know that the Nuremberg Principles were proclaimed as a result of horrific abuse of medical experimentation on unwilling people, but that globally today hordes of people clamor for that same power to be deployed - against themselves!
Madness indeed. But am I mad, or are they? Who would clamor to be genetically modified by tyrannical government that has been proven over and over to have criminally harmed it's people, or by corporations themselves convicted by trial by jury repeatedly of terrible crimes against humanity. It is a matter of public record that the USG and Johns Hopkins, amongst others, like Harvard University, lied to patients and instead of providing them medical services that would benefit them, gave them syphilis, gonorrhea, and other infectious diseases, which they then kept secret from the victims for decades.
This was done on American soil, to American citizens, as well as abroad, to nationals of other nations. Yet the criminals, seemingly mad scientists and fiends, were never jailed. IIRC tort actions eventually compensated some of the victims here in the US after decades, for some few that survived long enough to endure the suits, but what monetary award could atone for such evil?
Who would ever volunteer to be medically experimented on by those same corporations today? But we see that millions of people not only do, but demand even free people that do not consent be subjected to the genetic therapies those corporations have been paid with our own money by our government to make for that purpose.
Clearly, madness has manifest in those many millions today. How? How can ordinary people capable of holding jobs, of paying those taxes, of graduating school, voting, and insuring their assets, go so insane? What could make the world go mad?
Since the 1950s covert research by such mad scientists has sought the means of driving people insane in secret government funded programs like MK Ultra, the publicly revealed details of which are limited and do not fully cover all the methods and crimes committed, but surpass the cruelty and savagery of any medieval torture imaginable, in many cases committed against children.
A few decades ago, the USG formed InQTel, and invested in certain technology companies, like Google, Facebook, and Twitter. Under Operation Mockingbird, the CIA has infiltrated legacy media corporations, the newspapers, radio, and TV Americans watch, and that also are disseminated around the world. The social media companies gave us a means of communicating with our peers, even people we had never, and never would meet, IRL. This seemed a wonderful thing, bringing the world closer together.
But it is chilling to learn that a military program designed to get people to provide surveillance data to the government in a similar mechanism, called Project Lifelog, was ended on the very day that Facebook was started. That was certainly no coincidence, because all the data the military was collecting with Project Lifelog was also collected by Facebook, which had been funded by InQTel, and has never stopped collecting that data, nor discarded any of it. Google and Twitter have done the same.
These companies had cover stories as benign businesses, but in fact were data brokers, and the data was regarding us. Many today still think that advertising was the primary purpose of this data collection, and many billions of dollars of earnings support this theory, but that is but another cover story, because Lifelog was not intended to advertise to Americans, but rule them.
And now, in this madness made manifest, not only here, but globally, we can see how that surveillance has enabled that madness to be manufactured through the techniques refined in Operation MK Ultra. Our words are parsed, our movements tracked, our purchases accounted, and by these means our inmost thoughts, our loves, our desires, dreams, hopes, and every motivation and bit of understanding we possess, are completely understood.
Then, in government schools, through legacy media thoroughly staffed by secret government agents, and through the many venues mesmerizing us on the internet and social media, we are manipulated with venal and cruel purpose by corporations that have spent decades learning exactly how to do it.
Our people have been also carefully drugged on a massive scale, through at least two means. Flouridated water, and endocrine disruption. Flouride is shown to stultify human intelligence and initiative, and reducing testosterone by more than 60% since 1973 is also reducing initiative and the ability of people to defend themselves.
It has happened rapidly, and the transformation is completely contrary to the natural mental landscape of Americans, so total and the reverse of human nature that in less than ten years the outrage over the 2008 bailout of banks for their own corruption and fraud, while bankrupting millions of Americans, which prompted the Occupy Wall Street movement, has become that very same group of people demanding obedience to corrupt corporations provably committing crimes against humanity on a genocidal scale by forcibly subjecting them to experimental genetic therapy.
Politically oriented organizations and people like Noam Chomsky, who has gone from decrying such manipulation and producing literary works like 'Manufacturing Consent', to stating 'if people won't get vaccinated, then they should not be allowed to buy food. If they starve, that's their problem.' [I paraphrase, but heard him advocate for this policy only a couple days ago]. The popular band whose big hit in the 90s was 'Killing in the Name of' which was a protest against violence, oppression, and corrupt government, are now demanding people submit to a crime against humanity, completely in support of genocide - if that's what it takes to make us obey and get the jabs.
Google, Facebook, and Twitter, probably Apple, Microsoft, and all other media corporations, are absolutely the perpetrators of this madness, and conspirators with the pharmaceutical corporations, financial institutions, and government at all levels, who each add their expertise and field of industry to the rapid imposition of a global totalitarian tyranny more cruel and bloodthirsty than any in history.
Just today news reaches us from Oz, where bank accounts, automobiles, and houses have been seized by the government from people who have unpaid fines. Many of these people have been forced out of their jobs, and unable to pay those fines even had they wanted to. Oz has been under military occupation in part for a while now, and were disarmed after some very sketchy massacres - through campaigns orchestrated by government and media cooperatively.
The present outrageous and bloodthirsty oppression over jabs is being justified by a virus that is less harmful than the seasonal flu (indeed, there is data that suggests there is no harm at all, and that overall deaths have not increased), but rational discussion is not tolerated at all, and thousands of scientists and doctors that have spoken out have been censored, banned from being able to make public statements by the enemedia. Even the government itself is unable to reign in the censors, with the President of the United States being banned, and even his voice being broadcast being reason to ban those that dare to post it.
I belabor these facts so that you, as have I, can consider the madness. Are you mad? Have you succumbed to MK Ultra psychological manipulation to advocate for genocidal crimes against humanity, censorship, and the destruction of the free world? Are you supporting the very criminals and enemies of humanity actively destroying your nation, community, and family?
Give it thought. If you realize you have been fooled into working against your own best interests, against your community and your family, stop. The wonderful thing about us, what makes us capable of free society, and advanced civilization, is that we can change our minds when we find out we are wrong, and become right.
Be free. Set your children on a path to freedom and prosperity. Govern yourself by reason, justice, and honor. If the madness lifts, there is no doubt we will win.
---
---