Dr. Reiner Fuellmich Opening Statement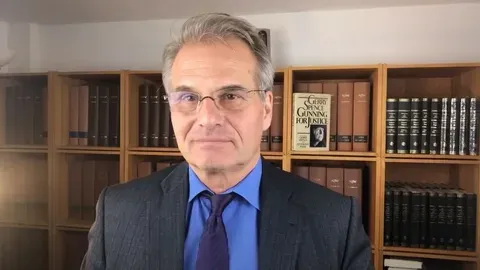 Dr. Fuellmich has thoroughly investigated the allegations of crimes against humanity during the claimed Covid pandemic, and presents his opening remarks to a Grand Jury in what he has termed Nuremberg 2.0.
For this short video and much more relevant news, follow the link above, or go to earthnewspaper.com, endorsed by Dr. Vernon Coleman in his own recent video regarding the claimed covid crimes.
For my part, I do not make videos (more's the pity), but do recommend you understand these issues and take appropriate actions to secure your life and property against the very real and dire threats they present. Given the nature of the enemy and their dependence on centralized industry and institutions for their power and the ability to project force to subjugate you, I recommend you undertake to possess and emply such decentralized means of production suitable to your personal circumstances. Ensure you have food, physical security from armed thugs, the ability to provide the goods and services that comprise the blessings of civilization, and do everything in your power to be in a community of people of similarly independent means.
So prepared, neither famine, war, nor other means of subjugation may easily be visited on you, and your own ability to provide your needs will merit you their sufficiency. You alone are responsible for your fate, and you live in a hostile world in which innumerable threats seek your valuable wealth, flesh, and your very life itself. Keep you if you can, as well as you can.
---
---