American Petroleum Reserves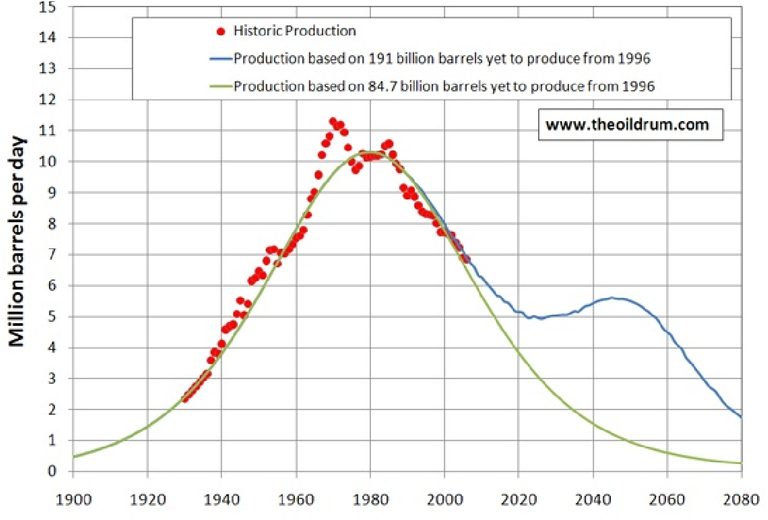 Industry has created the blessings of civilization on the backs of our good American people, and a golden age of felicity and prosperity has come of it. Despite the many terrible things that have also happened, the lives of people around the world have been blessed almost unimaginably in the last century, and none more so than Americans. But it is not only on our backs that industry has been possible, and excellent resources that have been created over millenia have fueled that progress we have enjoyed, and none better fuel than fuel.
Petroleum. While wind, water, wood, and coal have all contributed to the wondrous benefits we have wrought, none have approached the amazing and glorious felicity that has petroleum, and it has wrought those blessings in literally every industry each and severally, not only as fuel.
From fertilizer to pharmaceuticals, oil has been a feedstock. As fuel it has advanced us from traveling on foot being the most common commute to personal automobiles, planes, trains, and shipping spanning the globe, and even rockets into space, in just a few generations. Anyone that doubts how absolutely astounding the industrial revolution has been should have a look at James Corbett's recent discussion of media, and particularly consider the revolutionary impact the telegraph has had on humanity, on our society and how we think of ourselves and the world.
However, since 2020 we have been witnessing the destruction of our infrastructure of blessings, of the underpinnings of felicity, of our common and collective wealth and health being eradicated, sabotaged, and financialized for the benefit of oligarchs who are taking it for their own personal aggrandizement. Starting with the commoditization of our immune systems and their reduction to a subscription service from pharmaceutical corporations through the covid jabs that cause VAIDS (vaccine acquired immune deficiency syndrome) and leave us only pharmaceutical interventions to survive a multiplicity of health threats, from cancer to the common cold, our intact immune systems once themselves alone rebuffed.
Now we plainly see that our economic engine of prosperity is being sabotaged, run off the rails, and monkey wrenches tossed into the works from all directions. Our food infrastructure from farm to table is being dismantled, the plants burned, the farmers ruined, and distribution networks cut. Our information is censored, replaced with deception, propaganda, and exhortations to serve mammon, while mammon, our very money and the engine of commerce, is literally being destroyed, eliminated, and is going to be replaced with a digital simulacrum that can be programmed to only be used to buy what they want to limit us to, where they want to keep us to, and to literally self destruct, like a Get Smart! secret message, if we don't spend it when they want us to.
And now oil, petroleum, the lubricant that keeps the wheels of industry, of every industry, turning, that each and all of us is utterly dependent on for food, clothing, medicine, transportation, heat, and every single, fucking thing we need every day to live, is being eradicated, priced astronomically, and sold off for a pittance to our enemies by their traitorous minions in the White House, newsrooms, and corporate boardrooms across America and the West.
I have waxed prosaic on aquaponics, solar power, and 3D printers, promoting self reliance and decentralized production of goods and services that will eventually become the real money, the true wealth that facilitates our felicity, but the full panoply of goods and services can't be replaced with home workshops yet, today. The ongoing sabotage of productive industry and commerce, of our wealth and economy, will have disastrous consequences that may kill billions, particularly those already with compromised immune systems dependent on petroleum based pharmaceuticals and the extravagantly expensive health maintenance industry. Those most vile corporate scoundrels, Big Pharma, will bleed you dry of money before they suck every drop of your blood and leave you drained and dead as a doornail, if they can profit from it.
And, they will, just like @silverreport explains on Odysee.
I urge all to consider carefully the ongoing destruction of the golden age and the prosperity we have been so incredibly blessed to enjoy these last, wonderful decades, and how such benefits can best be maintained through engineered shortfalls, vicious inflation, and deliberate destruction of supply lines of every good and service that exists. Supply and demand is the rule of finance, and destroying supplies makes what can be gotten of them expensive, maximizing financial returns. I have no doubt profiteers are moving today to max ROI, and extract every benefit from every little thing they can, as the collapse that must precede the Terrible Reset to utter penury and poverty we must be reduced to before we live in tiny pods, on powdered worms and crickets (if we're lucky), and utterly surveilled, like cattle tagged in corrals, controlled and our every word proscribed or provided by our masters.
Watch the videos and think hard about how you can best adapt in your circumstances to ensure your future circumstances best meet your needs. Grow food and make sure you can keep it from anyone or anything that wants to prevent you from eating, first and foremost.
Your life literally depends on it.
---
---