LPUD Strategy: 1k LEO Monthly would bring my LEO Power to 12k by year end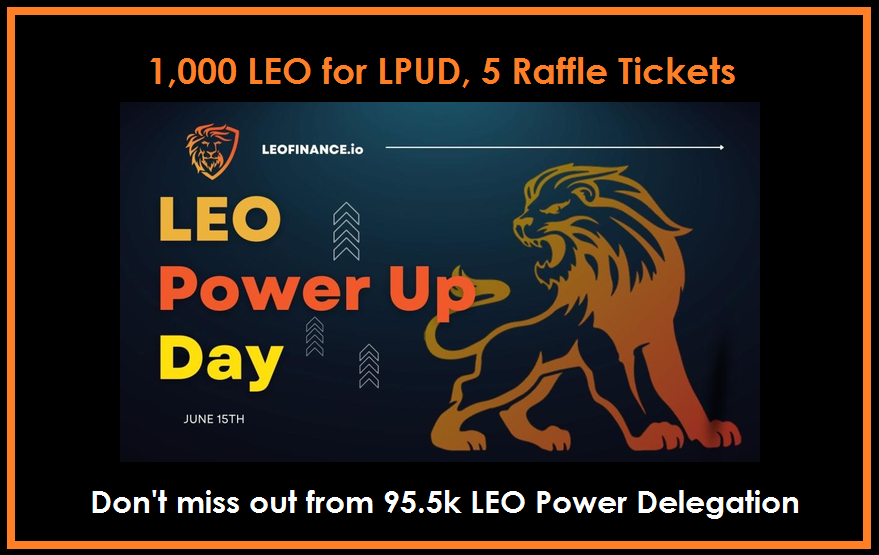 LPUD is happening in 3 Days...
Hello Hivers and Lions, we're just 3 days to the first Leo Power Up Day (LPUD) coming up on June 15, 2022. There is a big buzz on #lpud tag as several Hive users are already prepared to join the biggest power up campaign for a Hive-engine tokens.
The prices for joining this campaign is so huge and compelling. As much as 95,500 LEO Power would be delegated to winners and losers for Three weeks. Yes, its a win-win campaign for every participants. Those who finish on top 6 positions and others would have a share of the 95,500 LEO Power delegation reward.
95,500 LEO is presently worth $6,685
Entry requirements to this campaign is for a Hive user to power-up at least 200 LEO on the 5th of June (PST). Two Hundred LEO is worth around $14 at the present market realities and many who are talking about LPUD on their leofinance posts are earning even more than $14 worth of $HIVE and $LEO.
You didn't get the previous paragraph well.
I said that a mere talking about LPUD in your Hive post published via the https://leofinance.io/ interface with #lpud tag would earn you some juicy upvotes from @Leo.voter and its trail with over 2.5 million HP and over 1 million Leo Power. Upvotes you may receive could be worth over $20 depending on your post quality.
Everyone has a fair opportunity to win
Each 200 LEO you power up earns you a raffle ticket. It you power up 1,000 LEO, you get 5 raffles and that increases your chances of being selected by 5.
An exceptional contest it is!
LPUD is not your regular contest. Everyone who participates stands a chance to win something tangible. Here's the breakdown of the prizes to motivate you.
Main prize of 20k LP delegation for the winner!
Bonus Prizes:
Loser Mega Prize:
This is the first time that a loser's price would be more than the winners prize. It's gonna be real fun.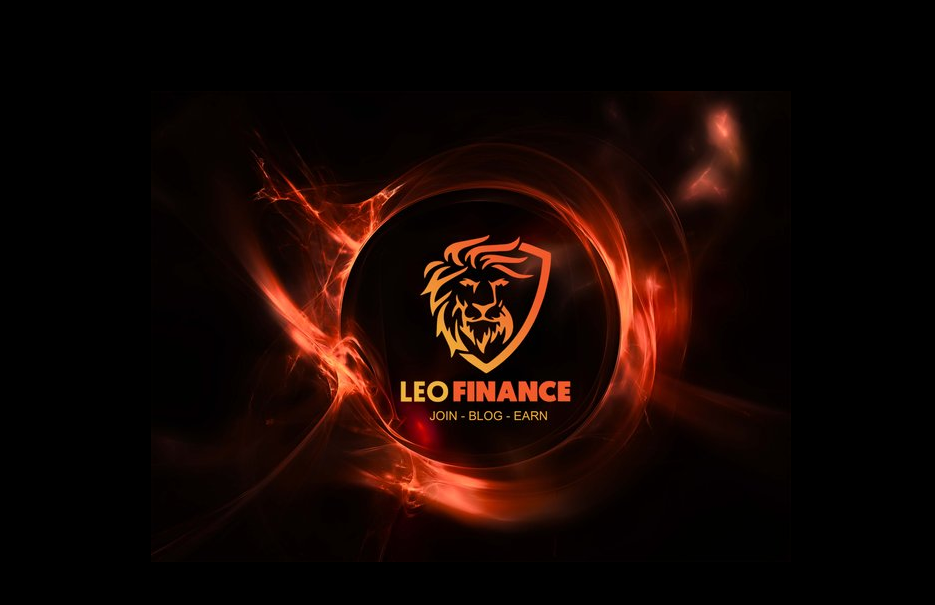 I know you're excited about #LPUD and I'm sure you want to join.
Beyond the prizes, here's why you need to power up LEO on LPUD. It would benefit you and the @LeoFinance community. Read this post and learn the value of LEO Power in the Hive ecosystem.
What is your LEO Power Up Strategy?
We all have our strategy depending on our long term plans for the LEO token and the LeoFinance community at large. For me, being a part of the LEO community is a long term thing. LeoFinance is still in its incubation stage despite the huge and terrific products it has launched in the crypto market.
Reaching a total stake of 100,000 LEO could be a huge target for me and that would have served as a retirement plan. I would reach there. It only takes some consistent small efforts to reach there.
I would be adding 1,000 LEO to my Stake each LPUD from now to December and tat means an additional 7k LEO Power to the 5k that is at the time being. This would bring my total LEO Power to 12k by the end of the year.
LPUD is a thing to participate and you won't regret doing so.
Let's build our financial future today with fun!
---
Posted Using LeoFinance Beta
---
---