Splinterlands: The perfect time to buy in

Hello!
Splinterlands has grown immensely from the time that I started playing at.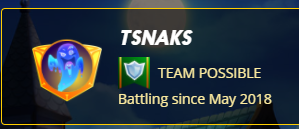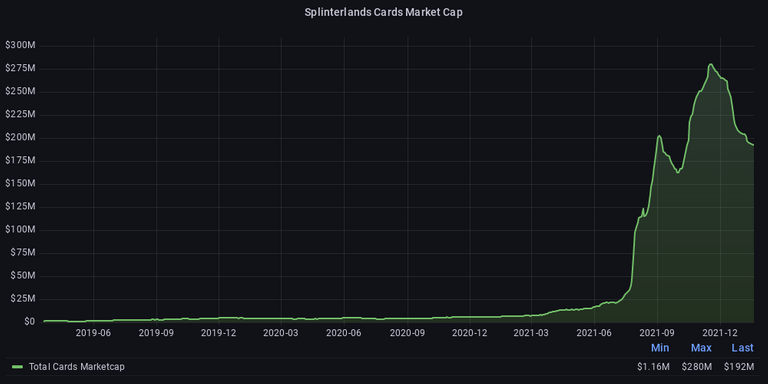 Even tough we've seen a steady decrease over 3 months in Splinterlands assets, I think we are still healthier than I would have imagined a year ago.
It feels bad to watch your assets go down in value, but to think that just some time ago it was unthinkable that DEC would be over 1$/1000 or SPS over 0.05$ or even that the cheapest legendary card would cost a whopping 3.8$ !
So yeah, I'd say at the moment we are still good,
But going forward we will be even better.
I like to look at this when dreaming about the future of Splinterlands and especially SPS price.
Axie Infinity is a great game, but I'd say that Splinterlands as a game is more fun to play.
I don't know a lot about Axie Infinites Community, but I can say that Splinterlands has one of the best Communities that I have been a part of in my life.



Link
The Perfect time to buy in
I know people started talking about "The perfect time to buy in" since the prices started falling.
But the truth is that it's near impossible to buy in at the "PERFECT" time.
I will focus on buying in as a player not an investor.
I like to look for good times to buy in from the Summoner prices.
That's because you can only advance so far in leagues as your summoner levels allow you. Monsters are a bit easier to buy and you can get some strong ones for quite cheap, so that's why I mainly focus on buying summoners for a great investment.
Is right now the Perfect time to buy in ?
NO
Currently the cheapest summoners are around 3$-4$ and I don't think they will stay this high for now.


At the time of writing this post there has been 6.5 Million Chaos Legion packs sold and I think that we will see Summoner prices at their lowest when there are around 11-13 Million packs sold. I'm predicting cheapest summoners to go for around 1.5$-2$.
I think we will see quite a slow sale of Chaos legion packs compared to what we expected and I'd say that we see prices at their lowest in about a month.
How to buy in ?
The easiest way is to use CREDITS as there you don't lose too much on fees and trading margins if you are swapping from other coins, but just holding CREDITS and waiting is not a really good thing, since your money is just sitting there doing nothing.

Buy SPS and stake it.
This way your staked SPS generates you more SPS and also vouchers.
But you need to wait a month to get your SPS back from staking and that could be too long of a wait, if you are trying to catch the low prices.

DEC:SPS POOL
I think the best place to put your Splinterlands assets on wait for the "Perfect time to buy in" is the DEC:SPS pool.
Because holding your money there will also give you airdrop points, which will give you access to the easiest way to get SPS tokens that we exclusively have access to as early players. It's called the SPS AIRDROP.
This pool is quite amazing in my opinion, because as long as the SPS Airdrop is ongoing, then DEC and SPS prices shouldn't move too far apart from each other.
And also you can get your DEC and SPS out of a pool instantly, to go and buy your summoner and monster cards and start playing and renting with your newly and cheaply acquired cards.

Thank you for reading my post!
I hope the quality of my posts has not gone down while I was on a break from posting.
This post is not financial advise and is purely my opinion
---
---