[Voting Post] - Graffiti Lettering Contest #4 (GRIP) (3 votes) - {TOP 3 Participants Prizes: 4.981 HBD + 9 HIVE}
Hello HIVE & STREETART Community
Hope you all doing all right
Welcome to the fourth voting post for

The Graffiti Lettering Contest
Shout out to @failingforwards for providing us this nice header for the meantime! Really appreciated! Thanks a lot!
I'm planning to do an official "Graffiti Lettering Contest" graffiti as a main logo at some point, but if anyone feeling fancy giving it a go or doing some digital art for it feel free to do so and I'll be happy to have a look and maybe use it as our main logo!
So get creative people 😎
---
I will post here a list of people who I think could appreciate the contest, people who helped and supported me in the idea and friends. I will also add any future participants and winners.
I will do this also as a reminder, I personally appreciate it when I get tagged in contests that I usually participate in, but if anyone prefers not to get tagged please let me know and I will remove your name from the list.
Let me know also if you want to get added to this list! Cheers
@wesphilbin @stayten @catword @moon-city @failingforwards @brittandjosie @thekittygirl @heroldius @digi-me @gaboamc2393 @nineclaws @trincowski @ryzeonline @deepresearch @macchiata @qwerrie @yems @ran.koree @zolajade @mimi05 @rilo @latinocaracas
---
Voting Post Overview
The word I did choose for this entry was GRIP! It was a great week and we had 6 entries! The best run so far for number of participations! I loved the creativity each one of you showed this week! Congratulation to all of you and the best of luck! 😁
Thank you @ran.koree, @rilo, @digi-me, @latinocaracas, @thekittygirl and @mimi05 for your entries! Hugely appreciated and enjoyed!
Wonderful Job guys! Keep it UP 😁
So choose your 3 favourite entries and comment under this post, either tagging the 3 participants or simply writing down their username!

Contest Entries can be found scrolling down the post!
---
Voting Rules
Everyone can vote (not only the participants)

3 votes per person

Voting open until post expiration (7 days)

Comment under this post either tagging or simply writing the username of the 3 participants you want to vote
---
I will skip the Contest Rules and Contest Overview in this Voting Post, for anyone interested you can check them in the contest post.
The rules and overview will be present in our next Contest #3 next week so no trouble. (I will just skip them in the Voting Posts.)
---
Contest Entries #4 (GRIP)
Posted following chronological order of entries
1️⃣
@ran-koree
https://ecency.com/hive-146620/@ran.koree/graffiti-lettering-contest-4-grip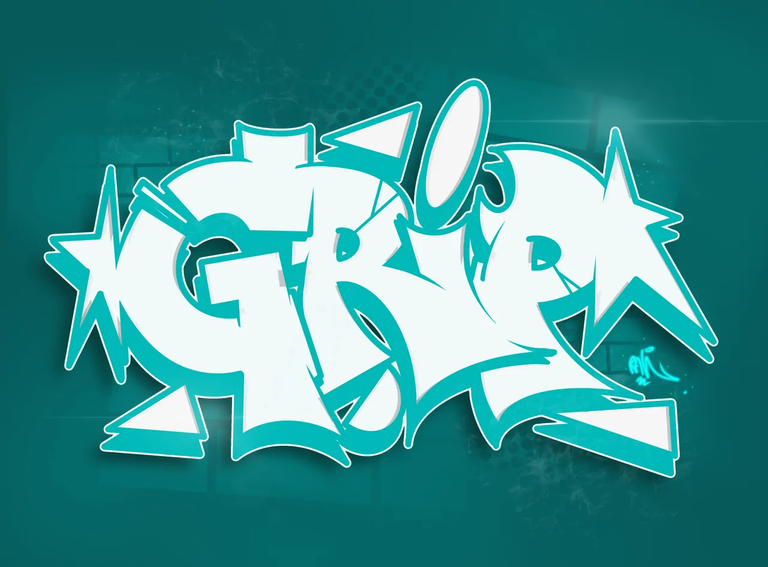 Personal comment: Come al solito qui si vedono le skills e ogni volta innalzi il livello con i tuoi disegni! Grazie per partecipare sempre nella competizione! Respect e Buona Fortuna 😁
Bellissima colorazione e lettering! Complimenti
2️⃣
@rilo
https://ecency.com/streetart/@rilo/graffiti-contest-entry-grip-w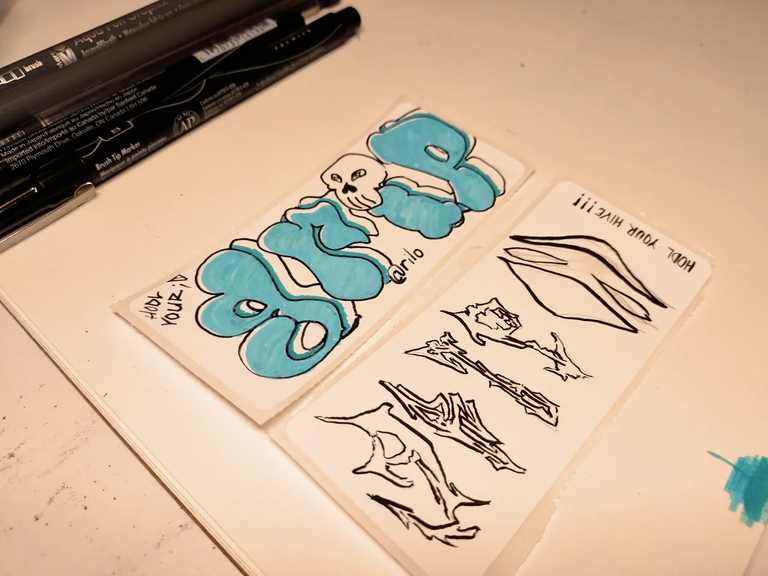 Personal comment: You're a new member and it's always a celebration when we get new members in the challenge! I really like the Skull on the I, it's that extra touch that gives extra life to your drawing! Thank you for your entry and best of luck! Hope to see you in the next ones too 😁
3️⃣
@digi-me
https://ecency.com/hive-184784/@digi-me/graffiti-lettering-contest-4-grip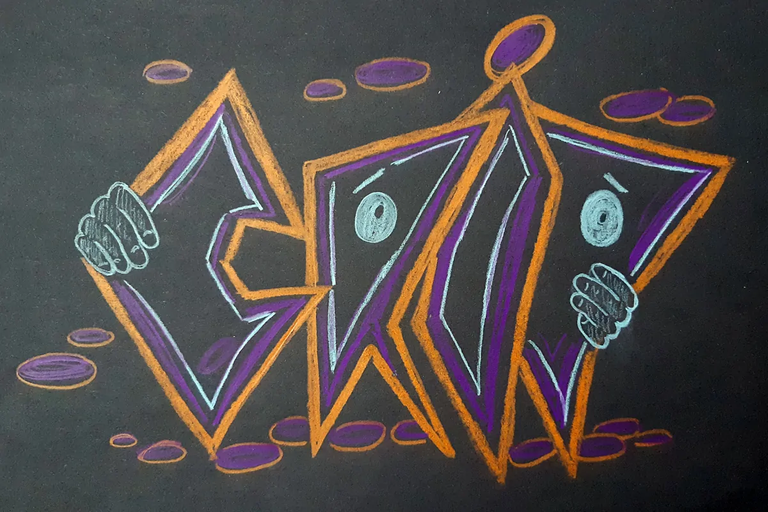 Personal comment: Really glad you found your colored pencils! We can see the upgrade and the colors are really great in this one! As I said I love the whole theme of the lettering, it represents the word in its fullness and seems alive! Great work and best of luck 😁
4️⃣
@latinocaracas
https://ecency.com/hive-184784/@latinocaracas/graffiti-lettering-contest-4-grip-or-by-latinocaracas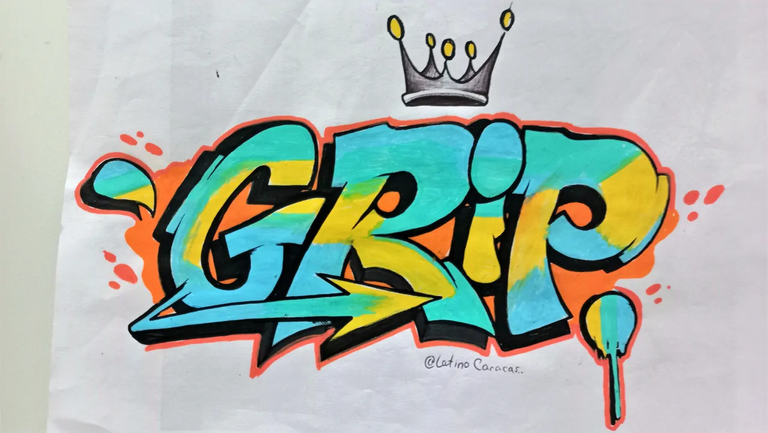 Personal comment: Another new member and as I previously mentioned this is always a great news for us! 🤩 Thanks you, and what a start man! Your work is my favourite so far, love the colours, love the orange overline, love all the little details, wonderful work! Best of luck and hope to see you in ever entry! 😎
5️⃣
@thekittygirl
https://ecency.com/hive-123585/@thekittygirl/graffiti-lettering-contest-4-grip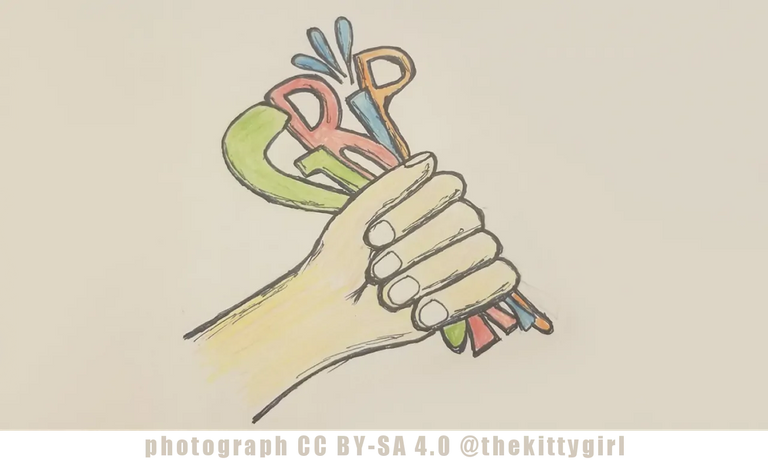 Personal comment: When you told me the other day that you had an idea I got hyped up and for a good reason! Your work is brilliant! I love the colors and the theme, you represented the word in a brilliant way! You mentioned that with arthritis at times it can get hard to draw and I wanted to give you my compliments for having done such a great work overcoming your difficulties! Thank you for your participation and the best of luck! 😁
6️⃣
@mimi-05
https://ecency.com/hive-184784/@mimi05/re-trippymane-2021108t212429784z
(Unfortunately this week @mimi-05 didn't manage to get a post for her drawing but I wanted to give her a chance anyway! I'm sure no one will have a problem with this, right? 😁 This is the link to her comment under my post which I used as her entry!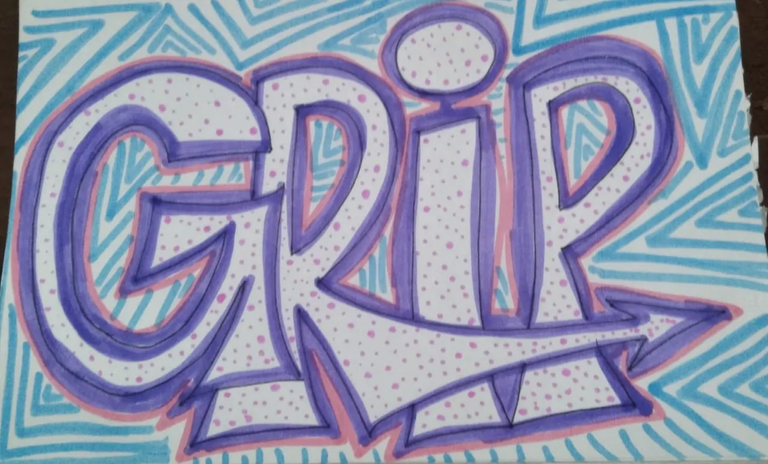 Personal comment: I like the colors you used and I imagine you had fun coloring this one ahah! 😁 Great work but I must say that I liked your previous entry much more! I still like it tho and no trouble about the post or the delay 😁 Thanks for showing us your work anyway and the best of luck!
---
Prizes
100% of the liquid payout of the contest post will be used for the prizes!

Extra 4 HIVE generously sponsored by @wesphilbin

Extra 5 HIVE generously sponsored by @failingforwards

1st place 50%, 2nd place 30% and 3rd place 20%

Three honourable mentions will be each given 1 HIVE from me 😎
---
Liquid Payout (#4 Contest Post)
This makes the total of the prizes for today 4.981 HBD + 9 HIVE to be given to the top 3 participants which as always will be chosen by the community 😁
And as always we will give out 1 HIVE to the 3 honourable mentions, so this week every single participant will take home a bit of cheese 😁
A huge thank you to all the voters and the supporters of the post, you made it so that this week we can give out around 12-14 $ worth of prizes to the top 3!
Also having such a good payout I can give out 1 HIVE to the honourable mentions without worrying that they'd get more that the 3rd!
Thank you again! You're awesome!
---
Shout out to #StreetArt community for giving me the space to host my Contest in their community! One Love! 😎
Everyone make sure to check out The Street Art Community
PS: If you like graffiti and have some nice pictures of some, there is this other great contest that involves graffiti hosted by @digi-me that it's defo worth checking out!
---
Let the Voting begin...

Good Luck to everyone!

Thanks for checking out!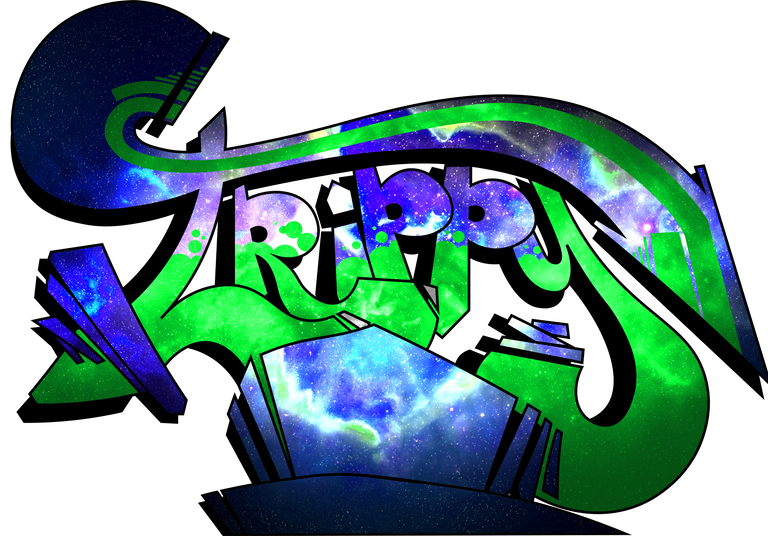 ---
---