Food Sharing #226 - Kashiwa Yakiniku @ Crows Nest, Australia | Travelgirl 美食推介 - Kashiwa Yakiniku

Hi Everyone/ 大家好,
As a possible chance things will change with COVID in Sydney, we took the opportunity to go out for a quick lunch at Kashiwa Yakinku. We have been here once before many years ago and never gone back as there is always a line at night and booking is not available so we just give up. This time we saw there was no line so decided to go in and have some nice yakiniku. We also have Baby M with us today as he isn't 100% so we didn't take him to daycare.
最近悉尼疫情有變所以現在有機會都會盡量出去食一點東西害怕關城就不知道什麼時候可以再出去.幾年前, 我去過 Kashiwa Yakiniku 吃日本燒烤但因為經常排長龍所以沒有再去過. 今日因為看到沒有人排隊所以就吃一個豐富的中午飯. 今日 BB M 有跟我們一齊去因為他有一點不舒服所以沒有帶他返學.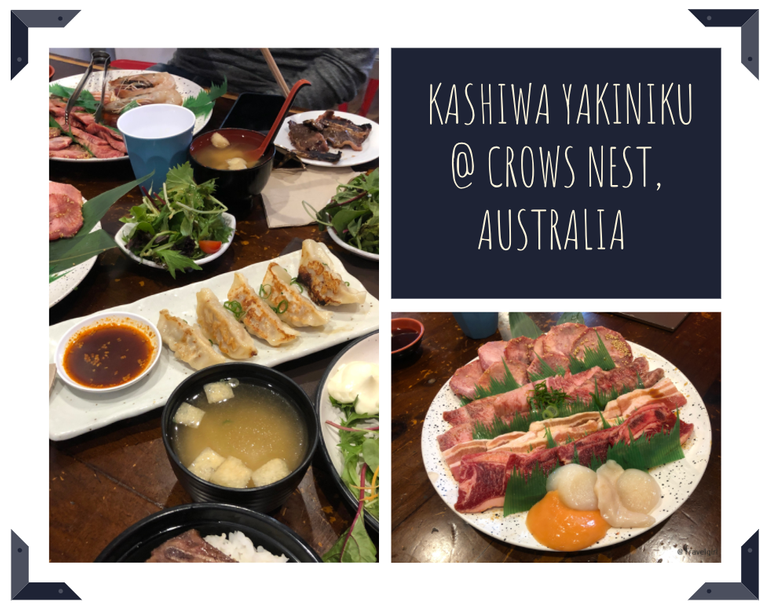 There is no menu for customers. Each customer just scan the QR code and can see what meat or seafood is available on the day. There was also a lunch special so we decided to give that a go. The meal looks substantial for lunch hand the price looks pretty reasonable at $23.50 for 4 selections. We also ordered serve of gyoza and karage chicken for Baby M in case he doesn't want any BBQ meat.
這裏沒有餐牌,客人要用 QR code 就可以從手機看到當天有什麼肉和海鮮選擇. 因為我們是中午時間去所以有一個午餐優惠. 這個套餐其實很抵食, $23.50 有四樣東西揀其實真的不錯. 之後再叫了一份餃子和炸雞給 BB M 因為有時候他不喜歡吃燒烤肉.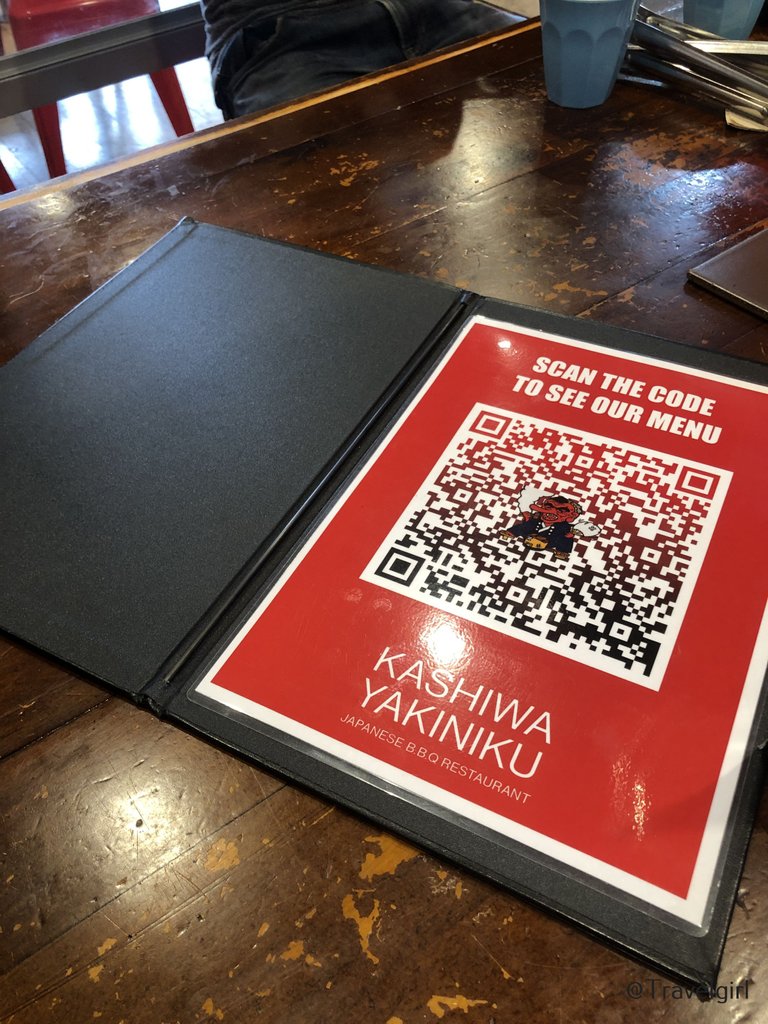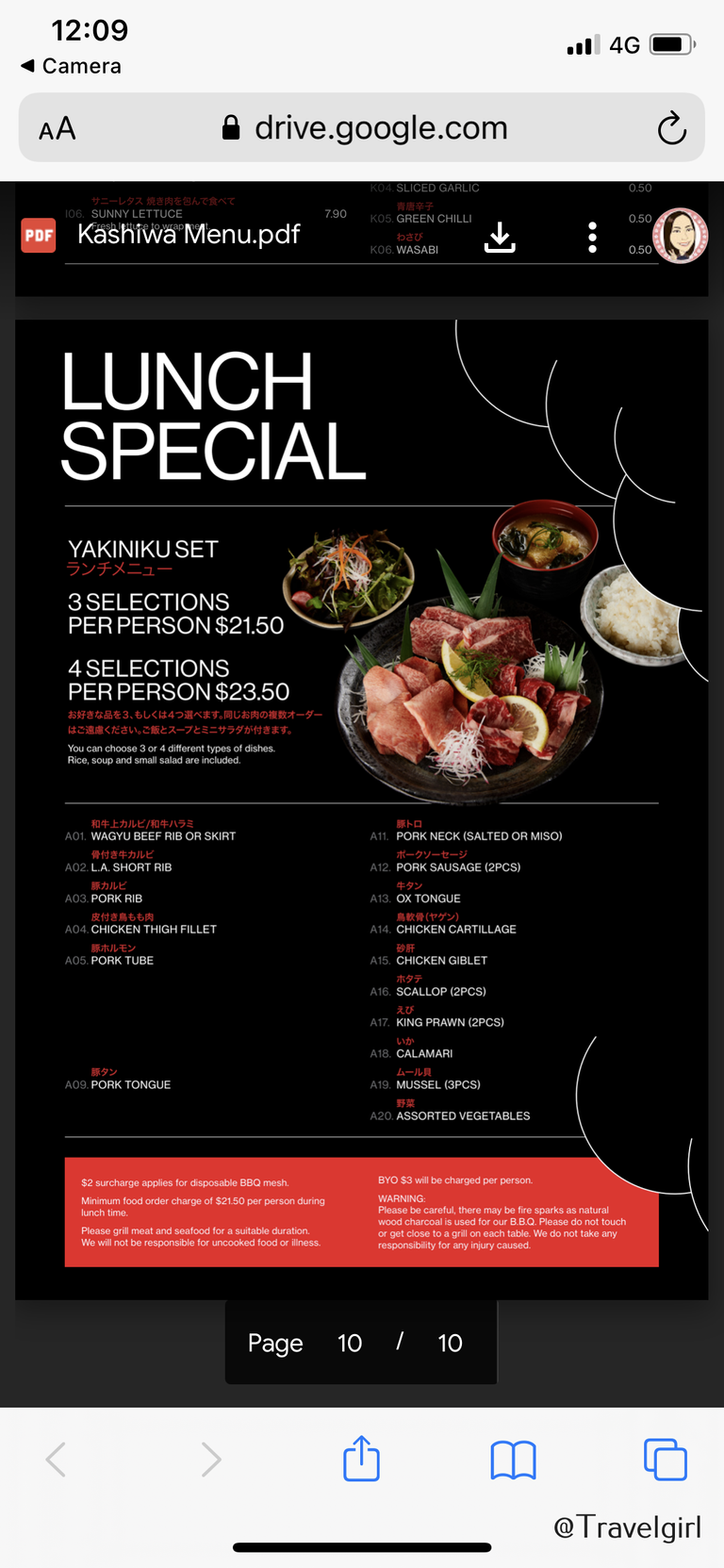 [source - restaurant's google drive page]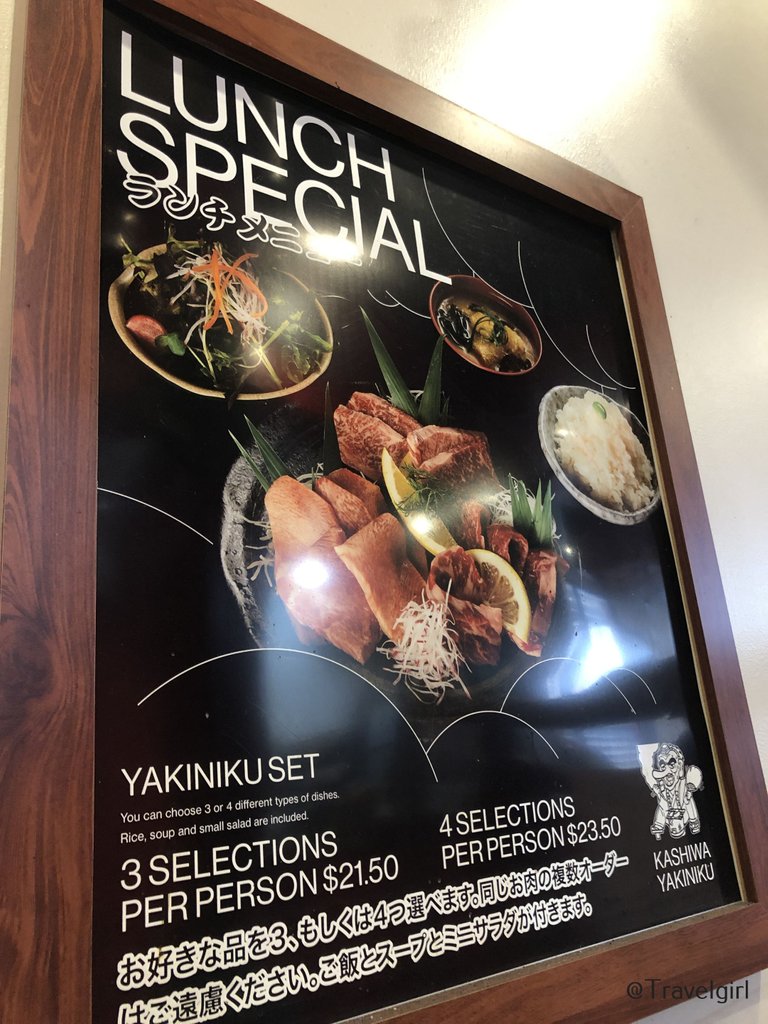 The plate of food for two came. Lots of yummy meat and a nice selection we chosen. The meal also comes with rice, salad and a miso soup, really great value! The meat was already marinated so just cooking on the grill was really enough, I didn't even use their dipping sauce. Soup was nice and hot which was a big thumbs up from me and salad was great to balance the fatty meat out. The karage and gyoza is average just like all the other Japanese restaurants but enough to keep BB M happy.
以下這一碟是兩個人的份量. 我們叫了不同的肉類,可以嘗試不同材料. 這個套餐除了肉和海鮮,還有飯,麵豉湯和一個沙律.每款肉類都會有不同醃料所以已經好入味,我沒有用他們給的醬料其實已經很足夠.麵豉湯夠熱而且沙律可以配燒烤肉簡直絕配. 餃子和炸雞跟平常一般日本餐廳做的一樣沒有什麼特別因為這間餐廳主打都是烤肉為主.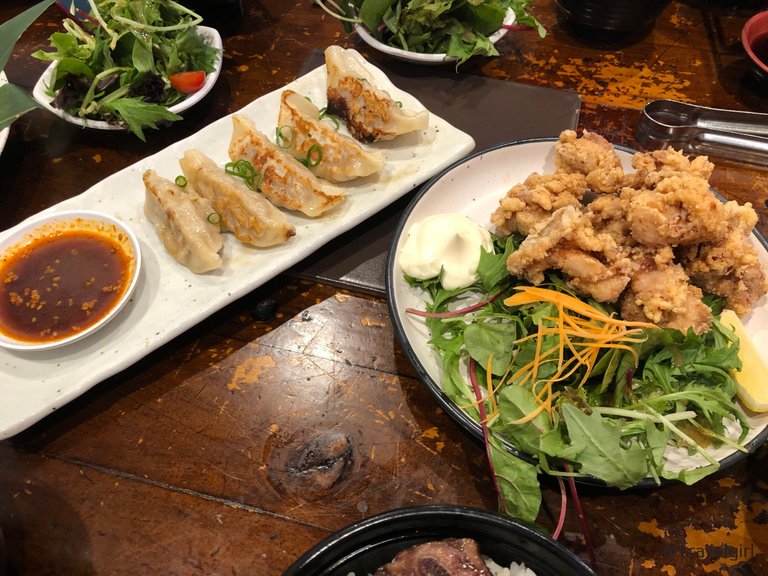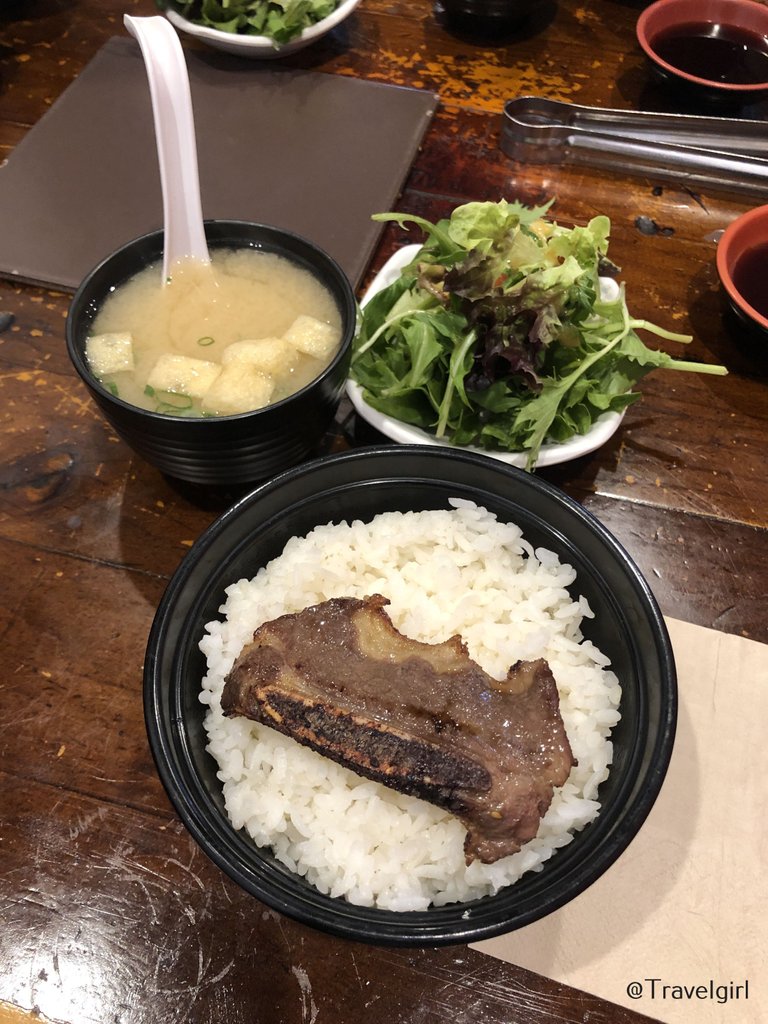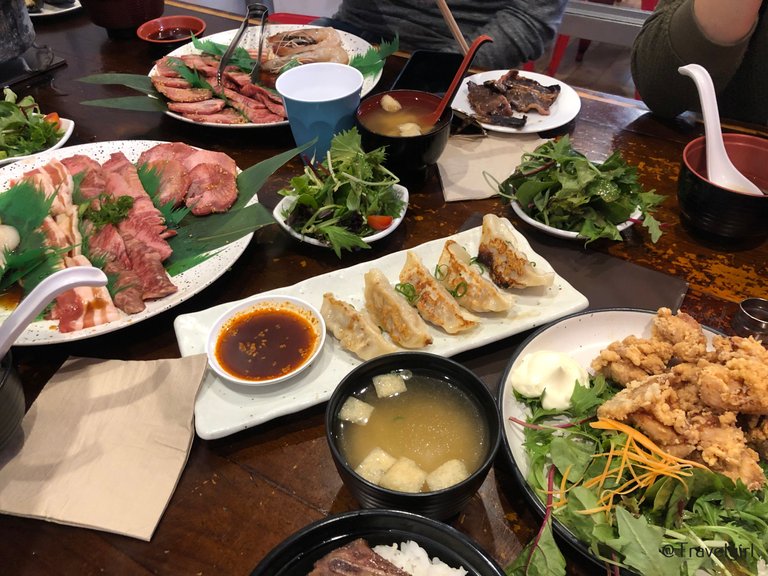 There isn't much seating so if you want to come, be sure to come early in the day or night. Service was acceptable and we can see the meat prepared fresh on the counter. Great price for the lunch meal, will try to come back soon if we get another chance when they are less busy.
這間餐廳座位不多所以一定要預早來吃東西.他們不接受訂枱所以很多人都要來碰碰運氣. 今次吃完這個優惠餐覺得真的不錯,很抵食,如果再有機會會再去吃多一次.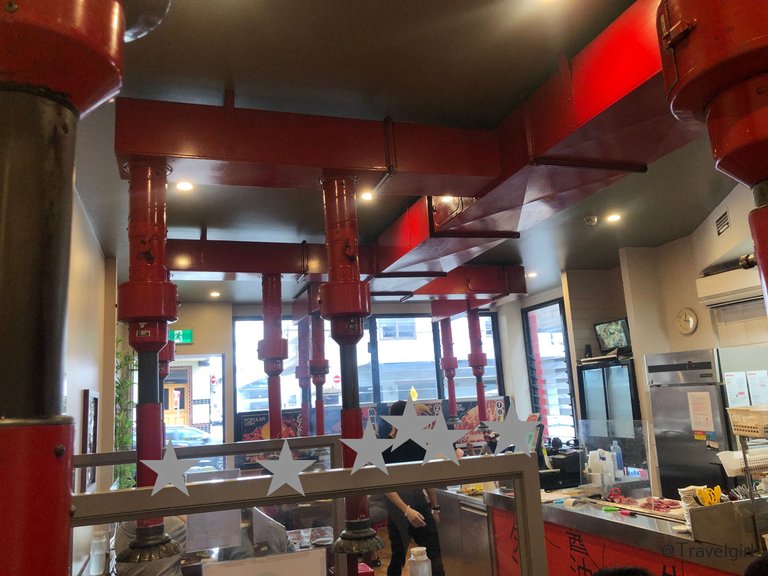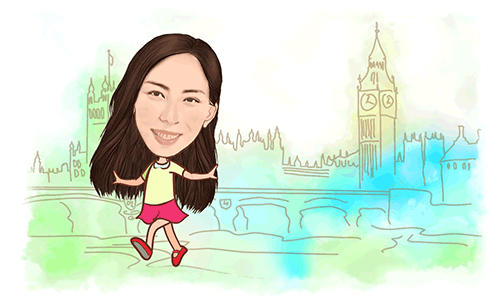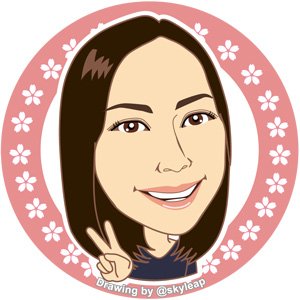 ---
Thanks for reading. If you like my post, please follow, comment and upvote me. There will be more exciting posts & destinations to come.
All photos & videos are taken by me & co in all my blogs/stories unless quoted.
---
---