RE: What Does Responsibility Mean To You?
You are viewing a single comment's thread:
Given the title, I fully expected this post to be you taking responsibility for spinning/plagiarizing your previous post -
Squid Game Or Scam Game - Token Loses All It's Value
As discovered by @forexbrokr (original comment here)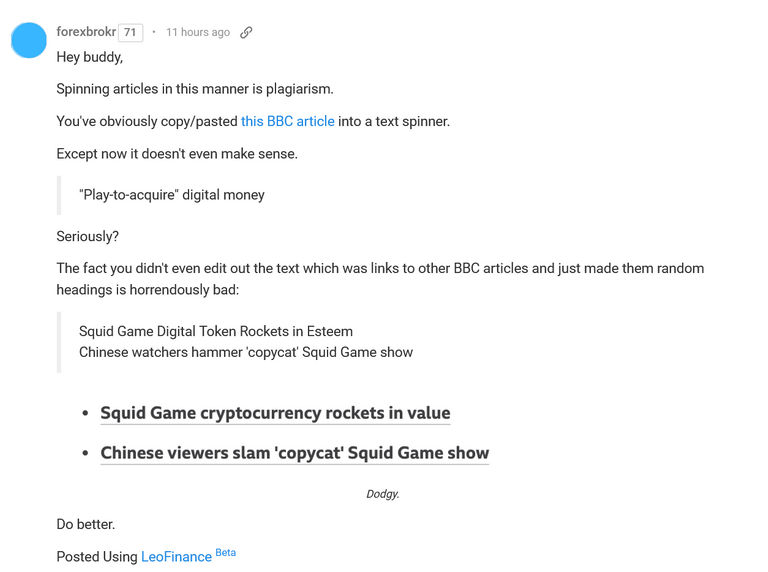 Not sure that this post demonstrates you taking responsibility for anything. To say I'm disappointed doesn't even come close.
---
---