ESP-ENG | Hive Open Mic #129: "Confía en mí" (Original song by Tomasito Velásquez) ~ by @tomasito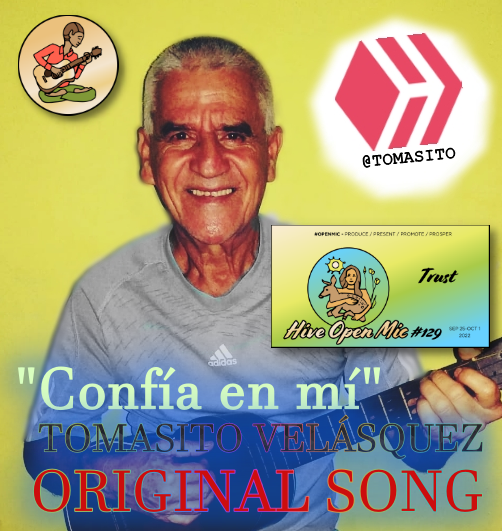 Buenas noches, reciban todos un cordial saludo de mi parte, su servidor @tomasito, deseándoles una feliz noche para todos.
Nuevamente estamos ante una nueva temática, esta vez, se titula "Trust", y justamente en estos días me estaba acordando de un bonito tema que hace unos años compuse, se titula "Confía en mí".
La canción la compuse, motivado a que esa semana estaba dedicada a la esperanza por una serie de eventos que estaban ocurriendo en mi entorno y pues, solía tener la compañía de una persona en especial, y cuando comencé a escribir, todo me llevó a Dios mostrándome, que la esperanza de un buen vivir y de el estar bien con Dios es lo más importante del ser humano. Espero les sea de su agrado mi entrada y hasta la próxima. Bendiciones infinitas.
Good night, everyone receive a cordial greeting from me, your server @tomasito, wishing you all a happy night.
Once again we are facing a new theme, this time, it is titled "Trust", and just these days I was remembering a beautiful theme that I composed a few years ago, it is titled "Confía en mí".
I composed the song, motivated by the fact that that week was dedicated to hope due to a series of events that were happening around me and, well, I used to have the company of a special person, and when I started writing, everything led me to God showing me that the hope of a good life and of being well with God is the most important thing of the human being. I hope you like my entry and until next time. Infinite blessings.


LYRICS
Confía en mi, confía en mí, confía en mi.
Tu confianza es tan hermosa,
como la vida en Jesús,
tanto amor y tanta gloria,
nos viene desde la cruz.
Confía en mi, confía en mí, confía en mi.
La belleza de tu alma,
se compara a un día radiante,
como el sol que nos alumbra,
cada día a cada instante.
Confía en mi, confía en mí, confía en mi.
Todo comienzo termina,
todo tiene su final,
pero mi confianza en ti,
jamás se terminará.
Confía en mi, confía en mí, confía en mi.

ENGLISH LYRICS
Trust me, trust me, trust me.
Your confidence is so beautiful
like life in Jesus,
so much love and so much glory,
It comes to us from the cross.
Trust me, trust me, trust me.
The beauty of your soul
compares to a radiant day,
like the sun that shines on us,
every day at every moment.
Trust me, trust me, trust me.
Every beginning ends
everything has its end,
but my trust in you
it will never end.
Trust me, trust me, trust me.
Fuente: Letra y música por José "Tomasito" Velásquez ~ @tomasito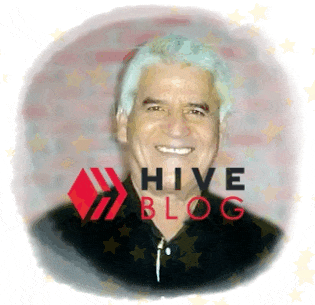 ---
---