Railroad and highway
Two pictures I took a few days apart. I pulled the railroad first. Then the highway.
Bir kaç gün arayla çektiğim iki resim. Önce demiryolunu çektim. Ardından karayolunu.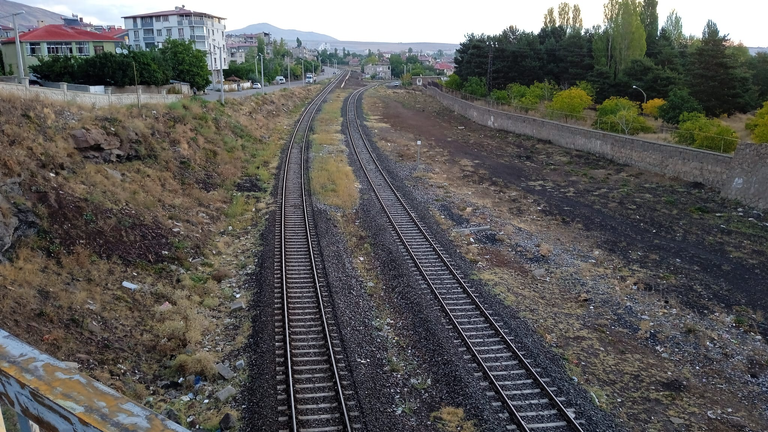 The railway is located in the Tatvan district of Bitlis. It is very close to the train station. The railway is very important in freight transportation with Iran. Loads are first transported here from the west of Turkey by train. Afterwards, it is transported to the city of Van by ferries over Lake Van. From there, it is transported to Iran by road. It is a very important transportation network in trade with Iran. It is said that the high-speed train will be here soon. I hope this project will be completed as soon as possible.
Demiryolu Bitlis'in Tatvan ilçesinde yer alıyor. Tren garına oldukça yakın bir yer. Tren yolu İran ile yapılan yük taşımacılığında oldukça önemli. Yükler önce Türkiye'nin batısından tren ile buraya taşınıyor. Sonrasında Van Gölü üzerinden feribotlarla Van şehrine taşınıyor. Oradan da karayolu ile İran'a taşınıyor. İran ile yapılan ticarette, oldukça önemli bir ulaşım ağı. Yakın zamanda hızlı trenin burada olacağı söyleniyor. Temennim bir an önce bu projenin tamamlanması.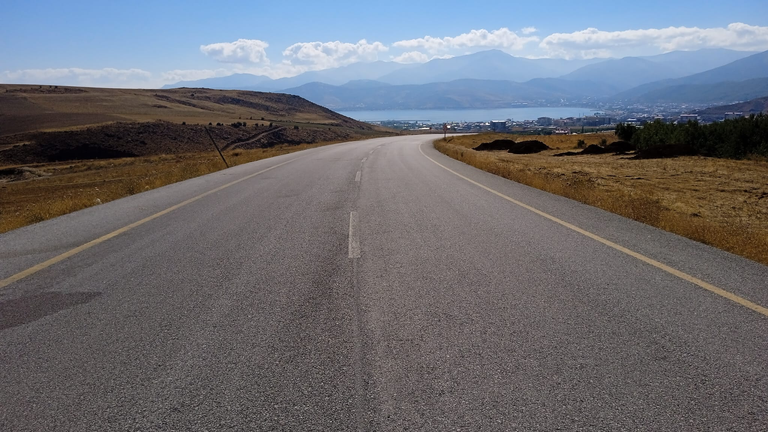 This is a place in the Tatvan district of Bitlis. It is approximately 18 km away from Nemrut Crater Lake, which is the second largest lake in the world. The road is asphalt but quite challenging. Cars have a very difficult time climbing uphill. Some are malfunctioning. Some of them start to malfunction later due to this. Many foreign tourists pass this way. Tourists from all over the world come here. I took the photo while hiking here with my friend.
Burası Bitlis'in Tatvan ilçesinde bir yer. Dünyanın ikinci büyük gölü olan Nemrut Krater Gölü'ne yaklaşık 18 km uzaklıktadır. Yol asfalt ama oldukça zorlu. Arabalar yokuş yukarı çıkmakta çok zorlanıyor. Bazıları arızalanıyor. Bazıları bundan dolayı daha sonra arızalanmaya başlar. Birçok yabancı turist bu yoldan geçiyor. Dünyanın her yerinden turistler buraya geliyor. Fotoğrafı arkadaşımla burada yürüyüş yaparken çektim.
It has an important place in terms of both rail and road transportation. Highway is more common because there are individual users and it is used more widely. The railway is used less frequently by people. For this reason, accidents on the railway are rare.
Hem demiryolu hem de karayolu ulaşım açısından önemli bir yer tutuyor. Bireysel kullancılar olduğu için ve daha yaygın kullanıldığı için karayolu daha yaygın. Demir yolu ise insanlar tarafından daha nadir kullanılıyor. Bundan dolayı demiryolunda kazalara nadir rastlanıyor.
---
---