hive.pizza | 1UP-CARTEL Partnership, Wrestling, & Scholarships!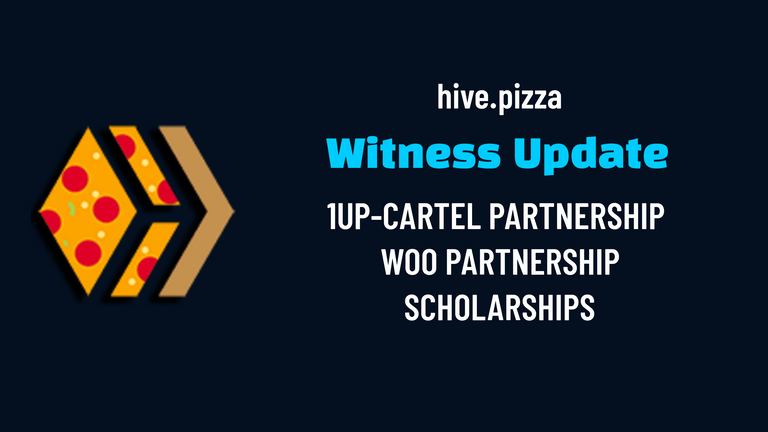 Hey everyone!
Welcome to another awesome edition of our weekly Witness & Project update! As usual, we have some awesome news and some new development updates for you and we KNOW some of you are going to find these ones pretty saucy. 😊
Let's jump right in!



Witness Update
Rank: 65/61
Thank you so much to everyone who has voted for the @pizza.witness HIVE Witness account! This week we increased to 12,630M voting power, up from our previous week at 12,607M. We still have some work to do in-order to achieve our goal of top 50, but it's not far from reach! We think as more and more people on HIVE blockchain learn about our onboarding initiatives and all of the cool things we've done, created, and are doing now we'll continue to see an increase in support!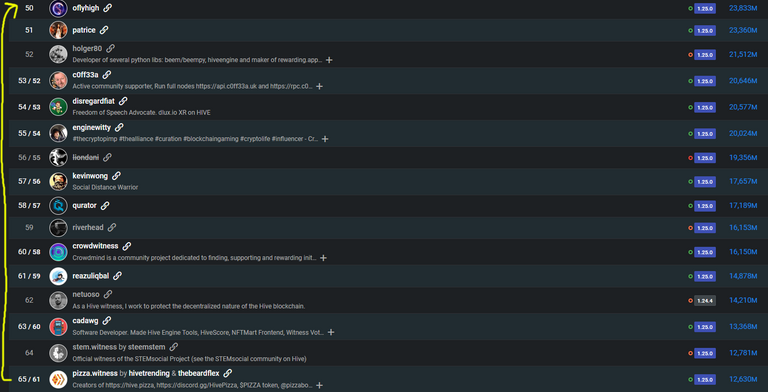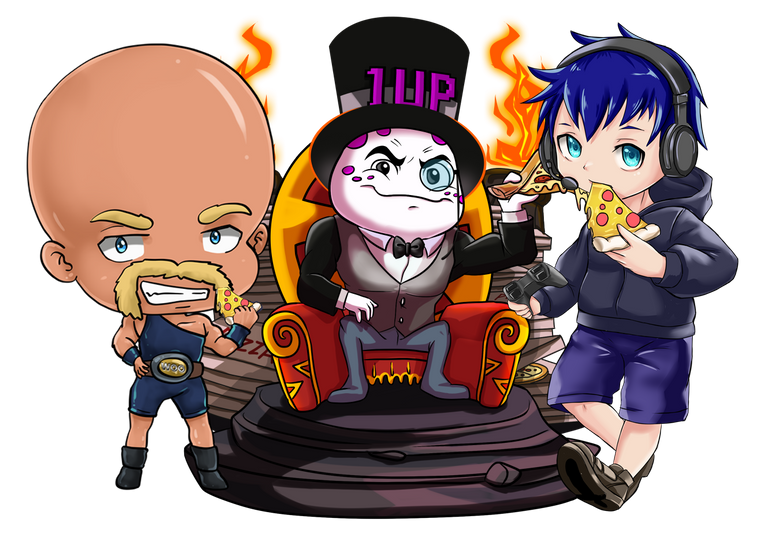 ONEUP-CARTEL PARTNERSHIP
We're excited to announce a formal partnership with one of the fastest growing Meta-Gaming and Curation guilds on HIVE blockchain, 1UP-CARTEL.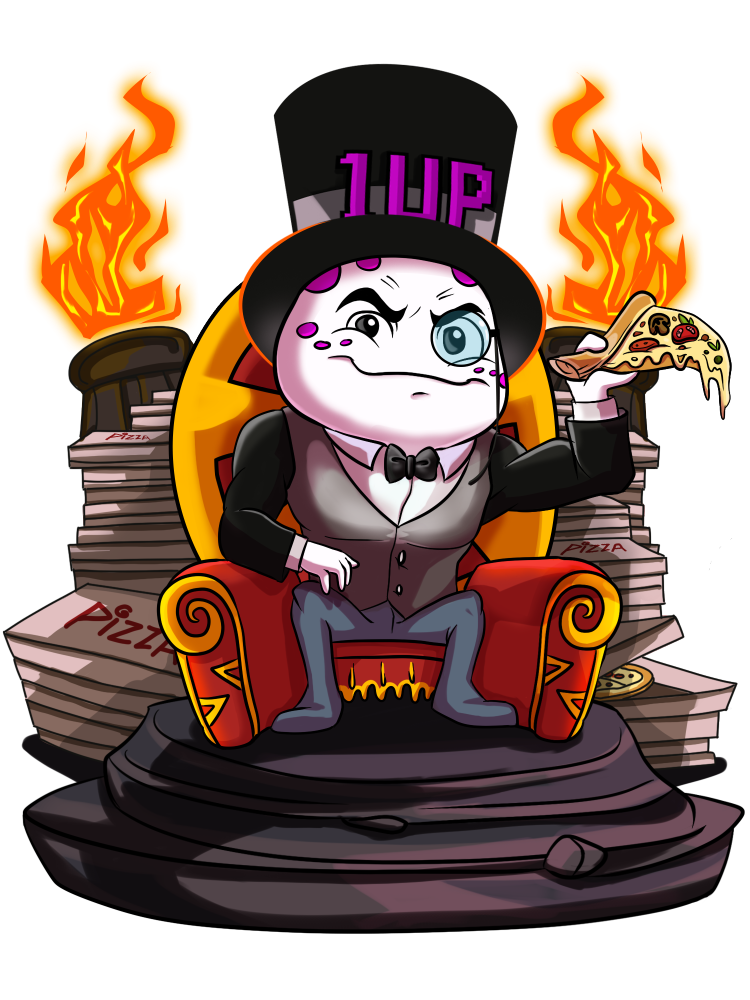 We're confident you already know these names by now, but in-case you havn't
@flauwy
,
@spiritsurge
and team have been working tremendously hard to bring high-quality posts, curation, and investment opportunities to the second-layer of HIVE blockchain. We feel that with our powers combined, HIVE's value propositions will skyrocket and we will find more ways to attract new users to the HIVE ecosystem!
Check out the 1UP-CARTEL/PIZZA artwork on the right! Kudos!
Front-End: https://www.1up.zone/
Discord: https://discord.gg/mrrtbyH7qR
Let's go over some of the ways we will find synergy between our projects and extended communities.
First, PIZZA would like to officially endorse usage of the 1UP front-end for all gaming and NFT related blog posts. PIZZA does not maintain a 'tribe' front-end and instead chooses to use the 1UP front-end for our gaming related posts! You should too! Secondly, our teams will immediately begin a synergy initiative to further strengthen the bond we already have between our communities.


PIZZA will provide a dedicated 1UP project category and channel that is not only subscribed to 1UP/CARTEL announcements but will also be a dedicated space @flauwy can answer questions from the PIZZA community of over 3,000 members (and growing quickly!).
PIZZA will include the addition of a 1UP only post-promotion channel.
PIZZA has a heavy curation presence across the chain and in 1UP already across several accounts. Will be ramping up our 1UP curation in these areas.
PIZZA has a strong track-record in building and hosting events. We will work together to bridge our communities through PIZZA/1UP events that will kick....ass.
PIZZA will also include a special role for 1UP operators in our Discord server. This will allow them to be easily identifiable within our community for post opportunities or other cool opportunities.
PIZZA hosts several community giveaways each week where PIZZA stakers can win 1UP tokens. We've started to amplify our 1UP distributions and will continue to make this a large part of our weekly giveaways.
PIZZA will begin including 1UP token distribution in our manual curation votes alongside our tasty PIZZA slices.
PIZZA will renew the Diesel Pool with 1UP this week. We will work together to ensure our pool has the best incentives on Tribaldex. Keep an eye out this week as we get closer to the renewal date!
Pizzabot Discord Bot is currently used in ~20 Discord servers and has an extensive array of commands and functions to communicate with various aspects of HIVE blockchain. While currently tailored to PIZZA, we will be making a few adjustments for the 1UP community to use in the coming days.
The hive.pizza website see's some pretty excellent organic traffic. We'll be adding the 1UP/CARTEL banner to our advertising sections of the website. We'll work with 1UP artists to get the messaging right!
Overall exposure to investment opportunities with CARTEL and Curation services through ONEUP.
We are excited to not only get to know one another better, but to work together to both strengthen our projects/communities and HIVE as a whole! Here is to tomorrow!
You can check out @flauwy's announcement post here!

WOO Partnership and future Scholar Program
We are also excited to announce our partnership with upcoming HIVE game Wrestling Organization Online or (WOO) being created by a long-time worker in the wrestling industry, @wrestorgonline!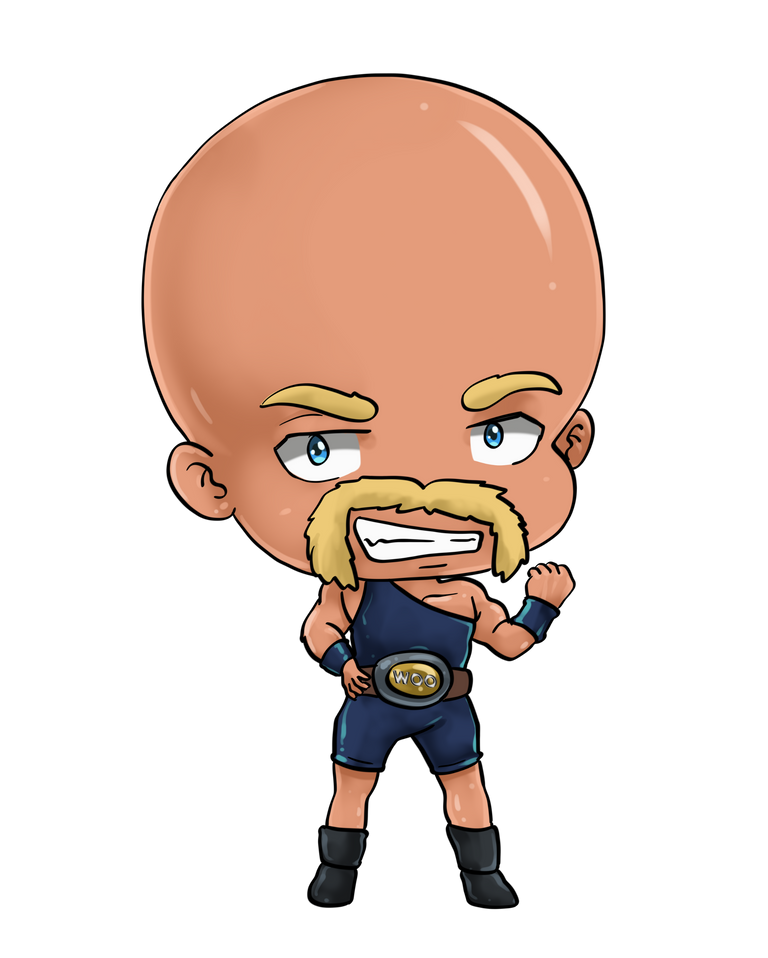 Check out our new WOO Chibi!
Wrestling Organization Online will be a play2earn game where users who own NFT versions of wrestlers in-game compete against other players by booking shows. You cannot use a wrestler in a match without owning the underlying NFT. Just like you couldn't run a real show without access to the real wrestlers.
WOO will feature a wide-array of creative new wrestlers alongside some epic Legends such as Perry Saturn and as you probably guessed it by now, will offer a Scholarship program. PIZZA has acquired assets for WOO and I will be working with Booker over at
@wrestorgonline
on details for the scholarship program and how PIZZA can be involved with testing! We're very excited for this game! I'm ready to break out muh Supafly moves!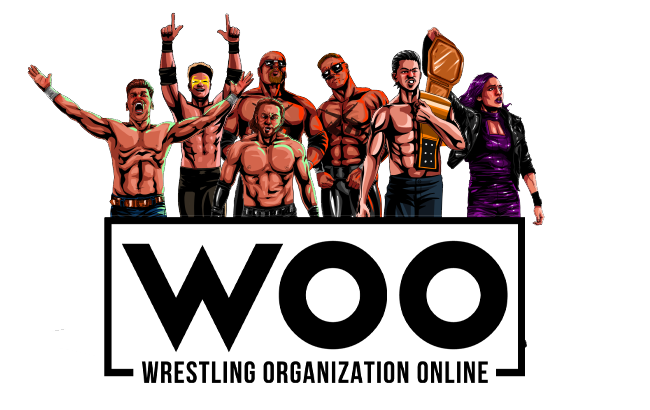 Discord: https://discord.gg/U7mHGS2PtZ
Website: https://wrestlingorganization.online/

PIZZA Twitch Bot
We've expanded our Engage2Earn program to Twitch! We've been using Twitch to raise awareness for PIZZA and HIVE and this past week recently finished development of a bot that allows us to pull engagement information directly from twitch to our log system. This allows us to further build out our Engage2Earn model and award users PIZZA tokens on Twitch for participation! How kickass is that?

Pizza Guild Scholars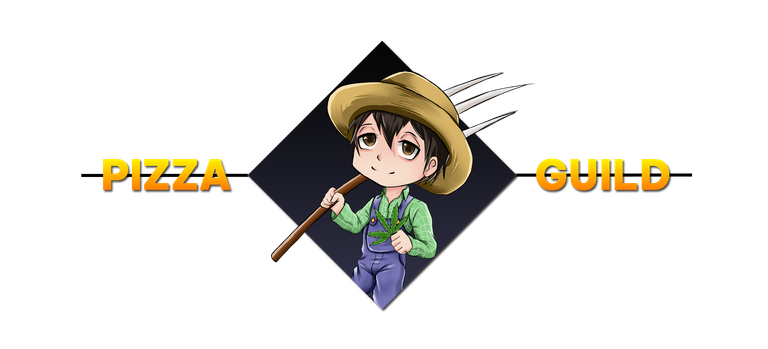 Thank you to everyone who applied for Wave 1 of the Pizza Guild Scholarship Program!
We're excited to announce our first wave of Scholars! All of these gamers are very active in the community and were level 5 or higher in our engagement program. They also all had at least 500 PIZZA staked!
If you were not chosen yet, don't worry! Wave 2 will begin soon which gives you all time to be more active, increase your engagement levels, and your staked PIZZA!
Let's give a warm welcome to our new Scholars!
@gwajnberg
@nane-qts
@onewolfe
@falcout
@efastromberg94
@bacon-dub
@smokrthou
@marcinxyz
@ravenmus1c
@trentonlundy1
@theacks
@h3m4n7
@blitzzzz
These Scholars will be receiving free asset delegation along with accompanying items that may be needed in-order to start earning at no extra cost to them! Congratulations!

Level-Up!
We had some more incredible LEVEL-UPs happen this week! Let's check them out!
Great job guys!

EARN PASSIVELY BY DELEGATING TO PIZZA
Consider helping our onboarding and curation initiatives by delegating your HP to our @hive.pizza curation account. Not only does it help our project grow, but you will farm your share of the daily $PIZZA delegation rewards pool! Delegation rewards are paid out in liquid form to your wallet each day.



We're over 3,000 members strong
Are you a part of the Pizza Guild yet?
Join the
Pizza Guild Discord Server
Visit the
Pizza Guild Website

Join our curation trail here
Vote for us as Hive-Engine witness here


Vote for us as HIVE WITNESS HERE
---
---