Make Welcome Your New Mural Artist || My Introductory Post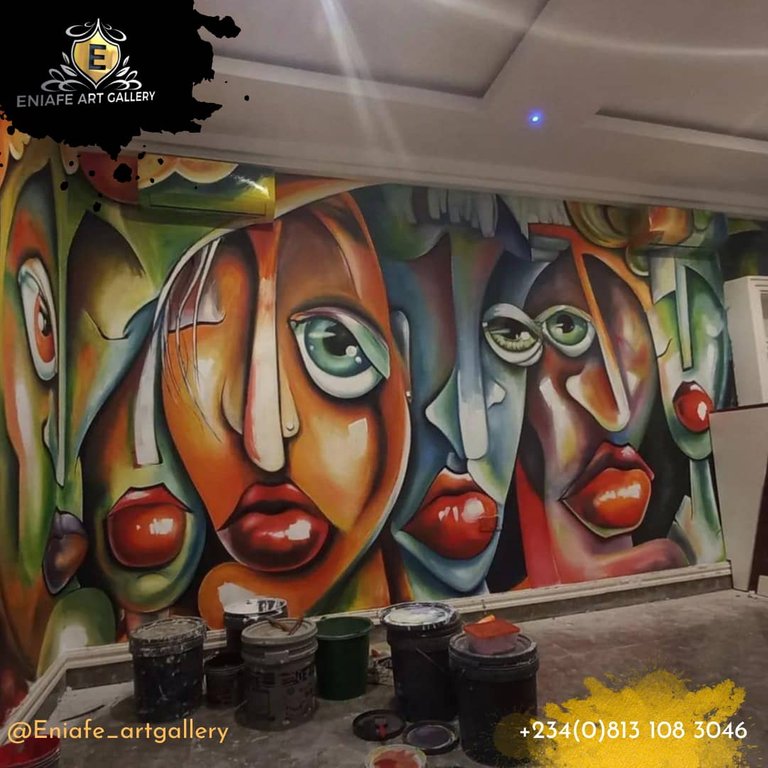 Original Mural
"ɪғ ᴏɴʟʏ ᴡᴇ ᴘᴀʏ ᴀᴛᴛᴇɴᴛɪᴏɴ, ʟɪғᴇ ʜᴀᴘᴘᴇɴs ғᴏʀ ᴜs ᴀᴛ ᴛʜᴇ ʙᴇsᴛ ʜᴏᴜʀs."
- @the.eniafe01
They call me the Panda because they say I have a rare storytelling writing style and a out of the box thought process (something I feel was influenced by the 16th accidents I was involved in between the year 2011 and 2014. And yeah it was 16; I guess your outlook on life changes when you get that close to dying 16 times.
This is also without mentioning being the only survivor of a ritualist encounter and surviving two surgeries) but my birth name is Eniafe Gbenga and I am a visual Artist and writer from Ogun State Nigeria. I lived most of my life in Lagos, Nigeria though; the chaotic lifestyle of the State keeps me sharp and has lots of stories embedded in it.
---
Lagos is a never-ending storybook of awe...and yeah, this is me.
---
Writing for me is like oxygen, I feel better when I exercise it daily and often.
But writing has always been just a hobby for me until I made a joke about a not-so-distant conversation with @bobbydones that led to him educating me and telling me about the almighty Hive.
It's been a while since I saw someone that excited about doing anything or involved with something. And he said enough to plant the seed of excitement in me too.
MY EDUCATIONAL STATUS
Okay, I will say it right out of the gate, I am a graduate of Animal Nutrition and Feed technology from the prestigious Federal University of Agriculture Abeokuta. I have this passion for doing something major in Agriculture in a couple of years so I took a 5-year course that equipped me beforehand.
Remember my name. 🐼
WHY JOIN HIVE?
Are you kidding? I get to do what I love, meet amazing minds and get paid for it. Count me in! I would say I stumbled on Hive but I have been looking for a platform like Hive a long time ago. Joining Hive is one of the easiest decisions I have made in my life. All 'capping' suspended.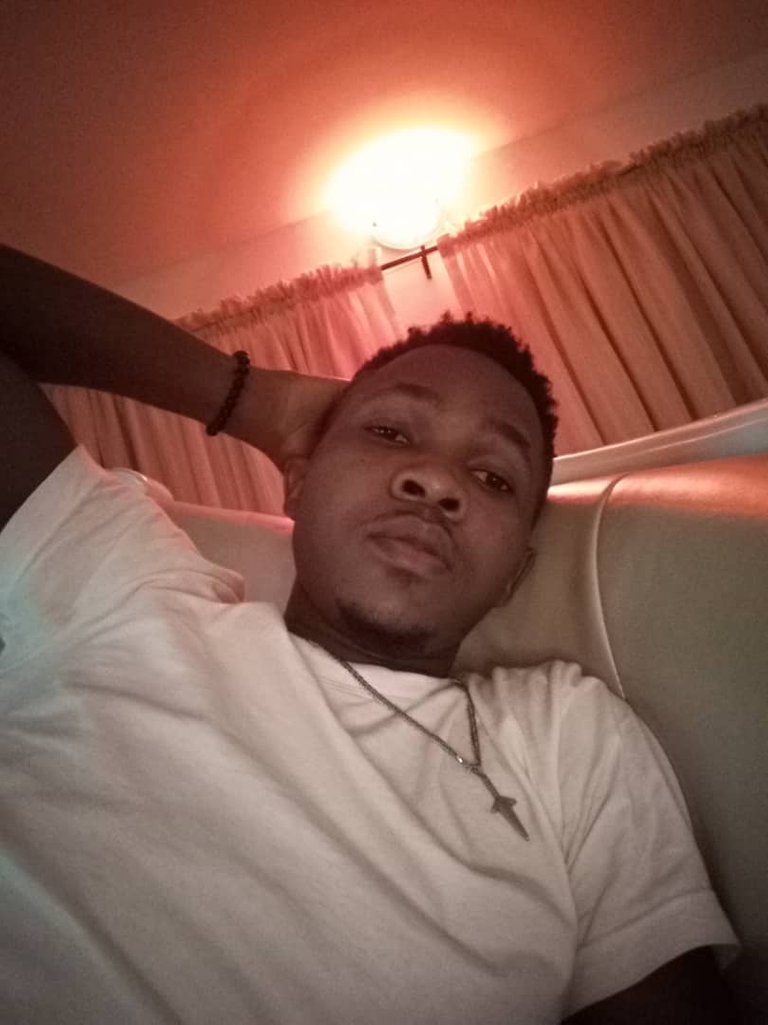 HOW DID I JOIN HIVE?
Like I said in my introduction, @bobbydones gave me a breakdown of what the Hive platform is about and introduced me to a great mind @starstrings01 who with two other great tutors @monioluwa and @olujay engineered my joining of a preparatory platform where they educated me and a couple of people on what Hive is about, Hive do's and donts, Hive stance on plagiarism and many other information that ensured I had a smooth run on the Hive platform and have a good standing over time.
After attending the numerous meetings on Google-meet and attending many videos and written teachings I realized how technical and fun the Hive platform is without proper information productivity could have been a drag for me but thanks to the @hive-bootcamp led by tutors @starstrings01, @monioluwa and @olujay I am better equipped to build good reputation and meet great minds.
The teachings span from:
What Hive was as a blockchain and how it works as a community

What the Hive frontends/dApps were all about and discussed the major dApps used

The meanings of the three major Hive currencies Hive, HP, and HBD

The major differences between the major currencies on Hive

The easiest way to earn on Hive

Other ways to earn on Hive

Process of converting HP to Hive

What communities on Hive are all about

What to do when you join a community on Hive and how to find your best community

We discussed the importance of following the rules in a community and Engagement of contents.

We discussed plagiarism extensively and how it is important to be genuine and not steal or copy people's works without referencing them.

We discussed websites to get free images and how to know the images on free websites that are not free

We discussed tags and their importance

We discussed the Hive private keys and how to keep them protected also we discussed how to recover them if compromised

We discussed how to post in the best possible way using justification

How to reference links in posts whether images or words

We discussed spamming and what differentiates it from Engagement

We discussed "Hivebuzz.me"
-We discussed 3Speak as a frontend on Hive, how to create an account on 3Speak and how to post video contents 3Speak
MY EVERYDAY JOB
For a job, I am currently a full-time contemporary Visual Artist and I do everything art. Have you seen some beautiful murals at a restaurant lately? Or a Bank? Have you stumbled on some graffiti art lately? Or a painting or drawing? I may be behind those works, who knows? You may need to ask further questions concerning it for me to blow your mind further.
I try my best to be such a force.
CONCLUSION
I am here to massage my brain with beautiful writings and musings of great individuals here on Hive and I want to have a beautiful network of friends. It will be my pleasure.
Thank you for staying with me till the end of this blog, Id love to hear from you my reader(s) in the comments.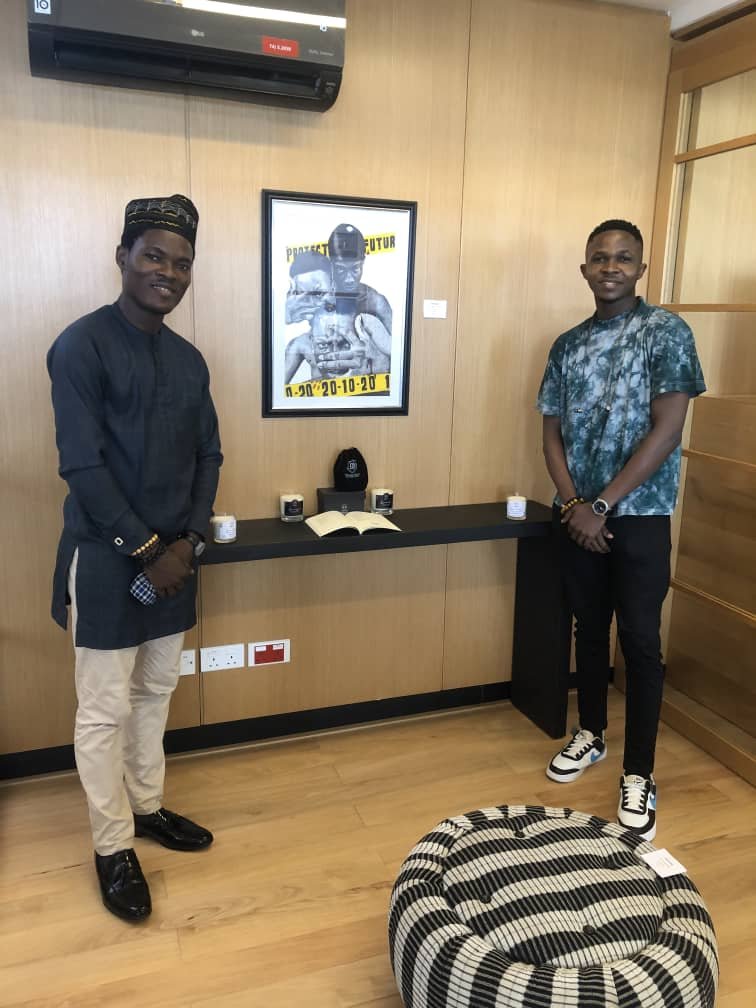 ---
---