My favourite things to do on Norfolk Island 🇳🇫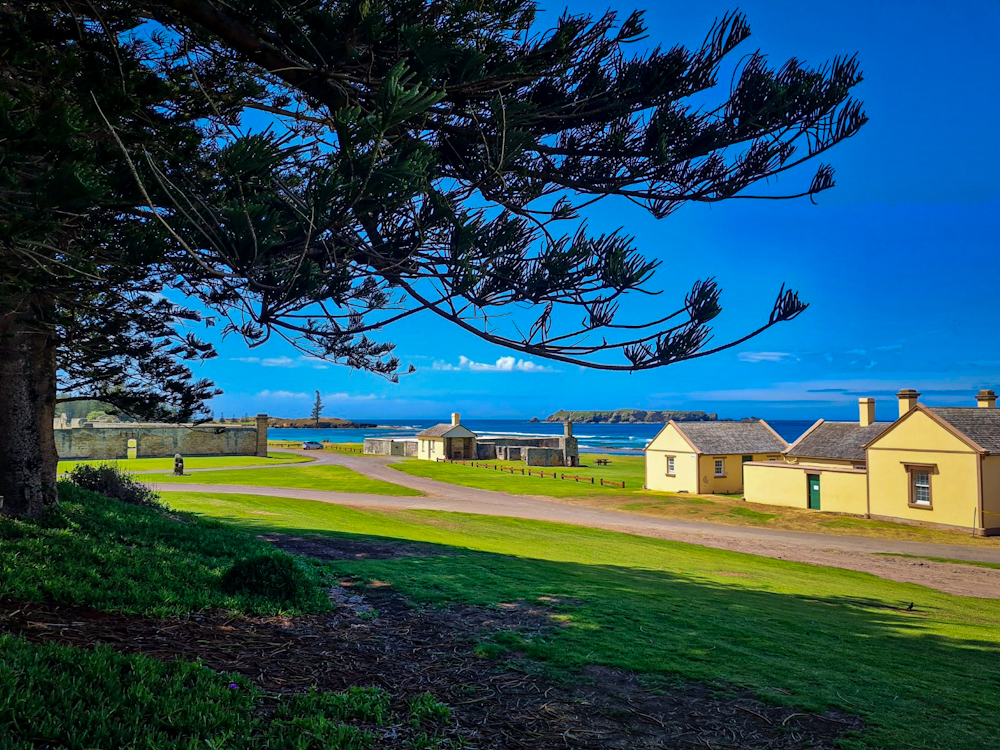 Hi Hive 👋 It's been a minute since I've posted on here... But thought I'd jump back in and share one with my fellow hive travellers!!.. So here it is 👇😁👇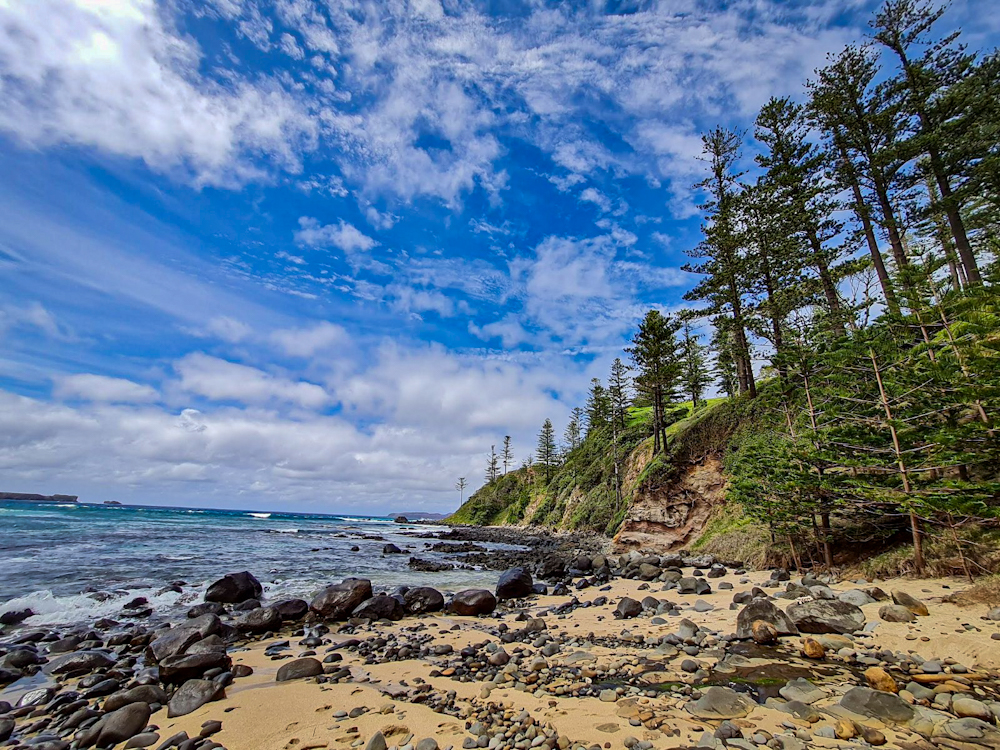 My favourite things to do on the beautiful Norfolk Island!!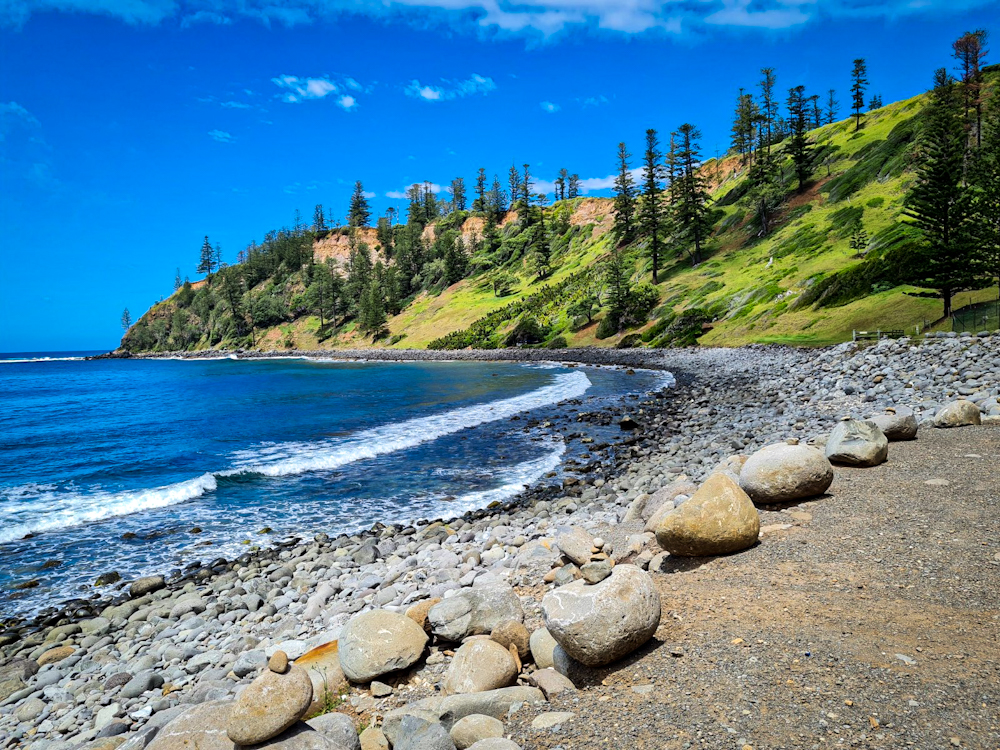 First let me introduce you to this beautiful sub tropical paradise...
It's a pine tree lined, rugged coastline, hidden gem of the South Pacific!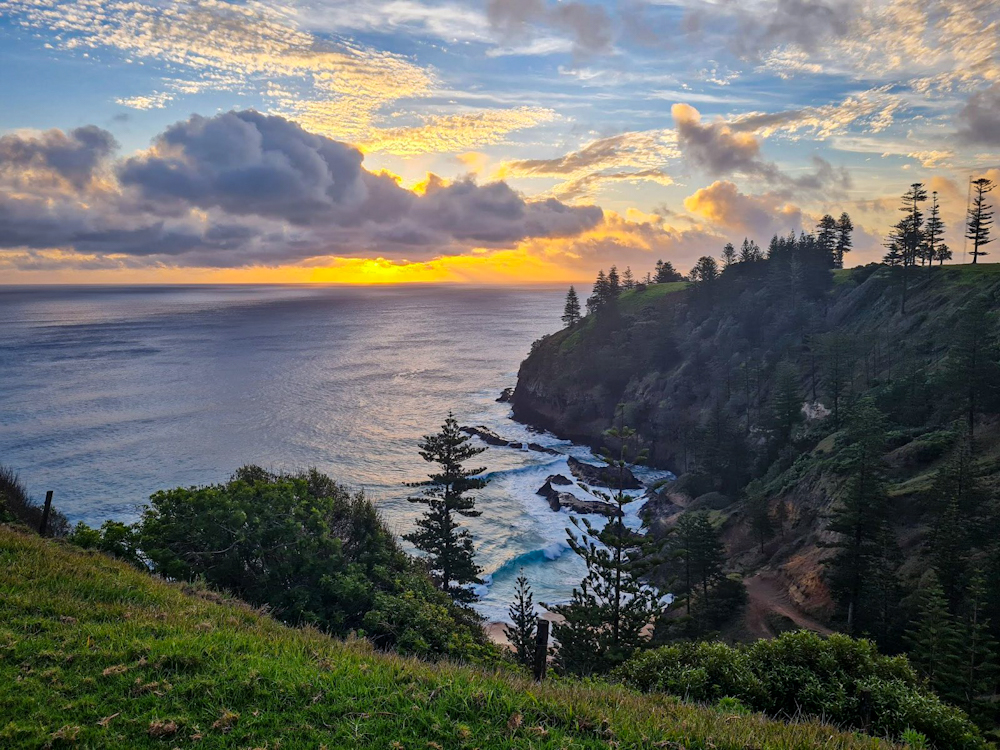 You'll be mesmerised by all the different landscapes that coexist on this little island -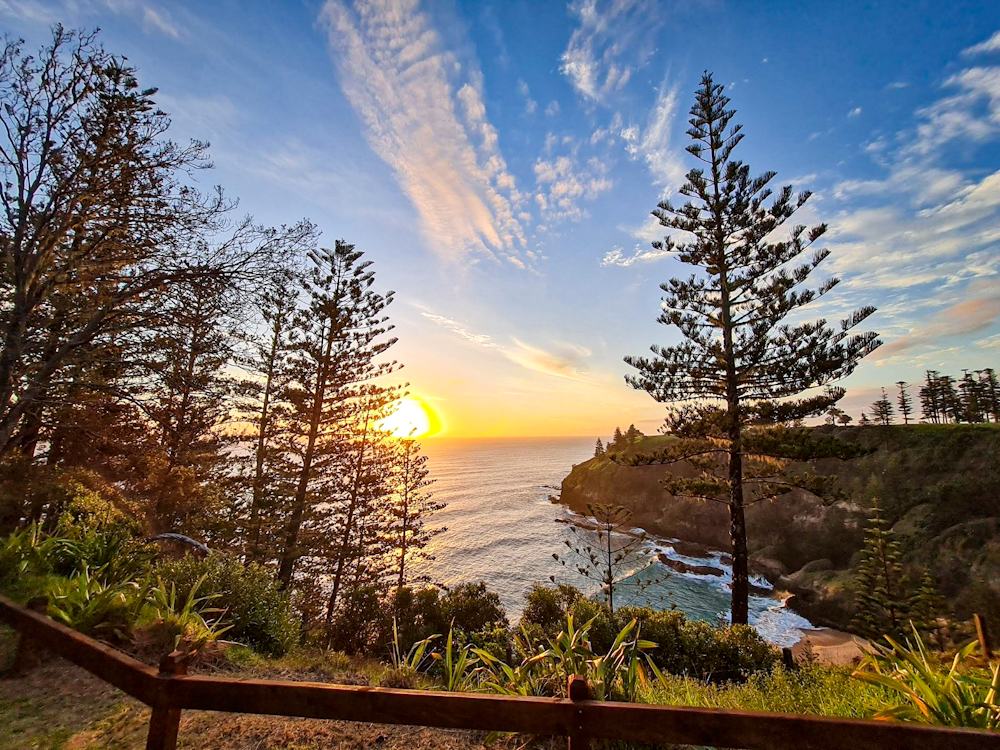 Think rolling green hills that would be at home in the English country side, meets lush ferny rainforests, rocky volcanic coastlines, beautifully clear beaches and reef fringed lagoons!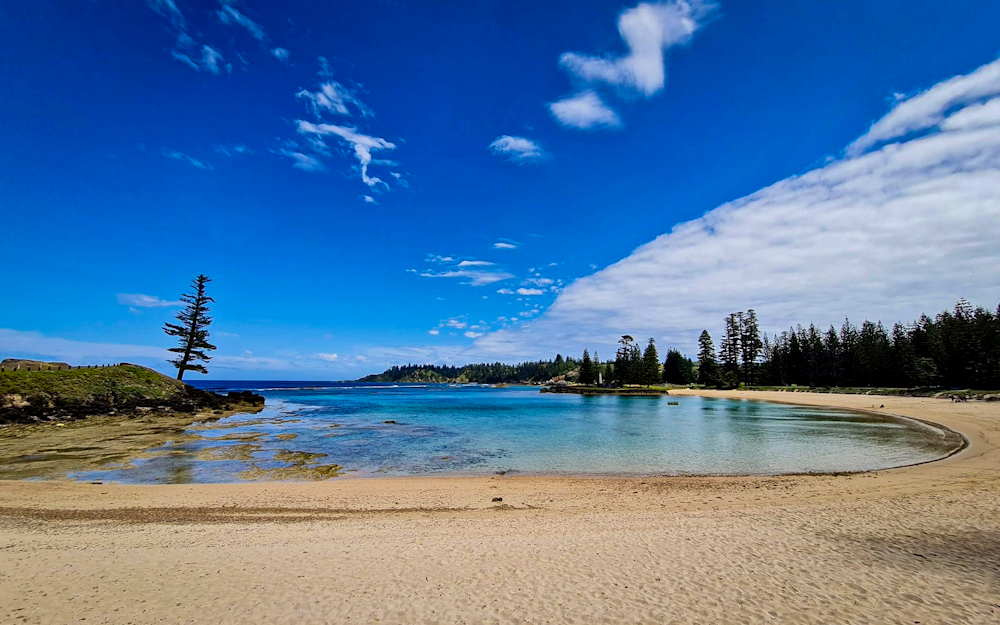 And considering Norfolk Island is only 34.6 square km, it's hard to believe all these different landscapes exist here!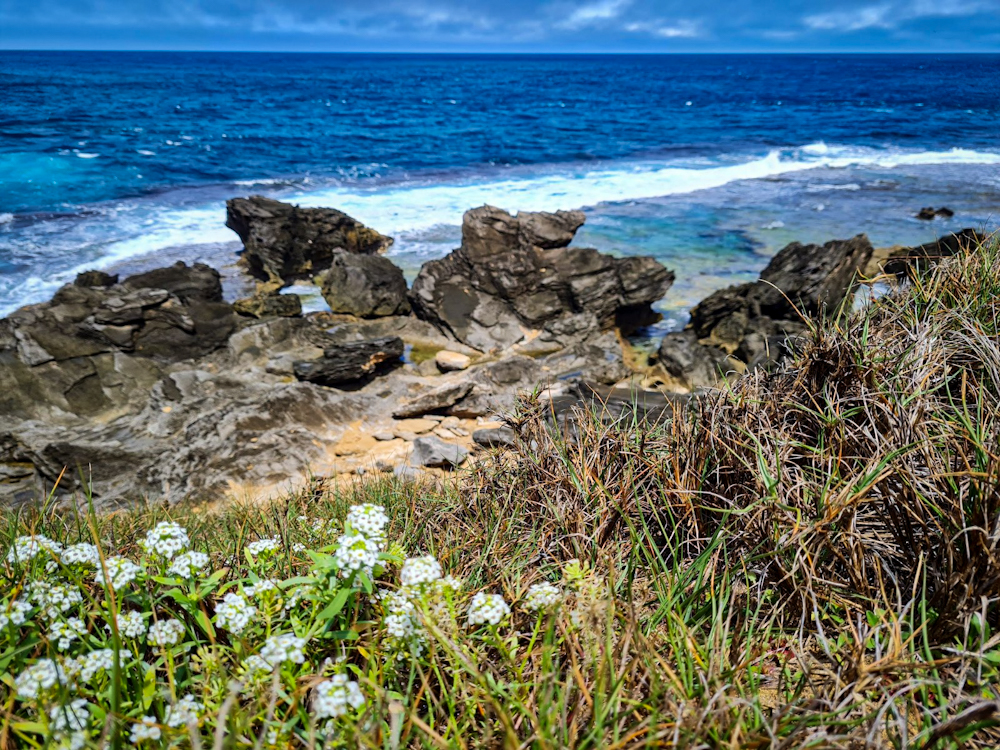 Best of all, since the island is approximately 8km long and 5km wide, it only takes about 15 minutes to get anywhere!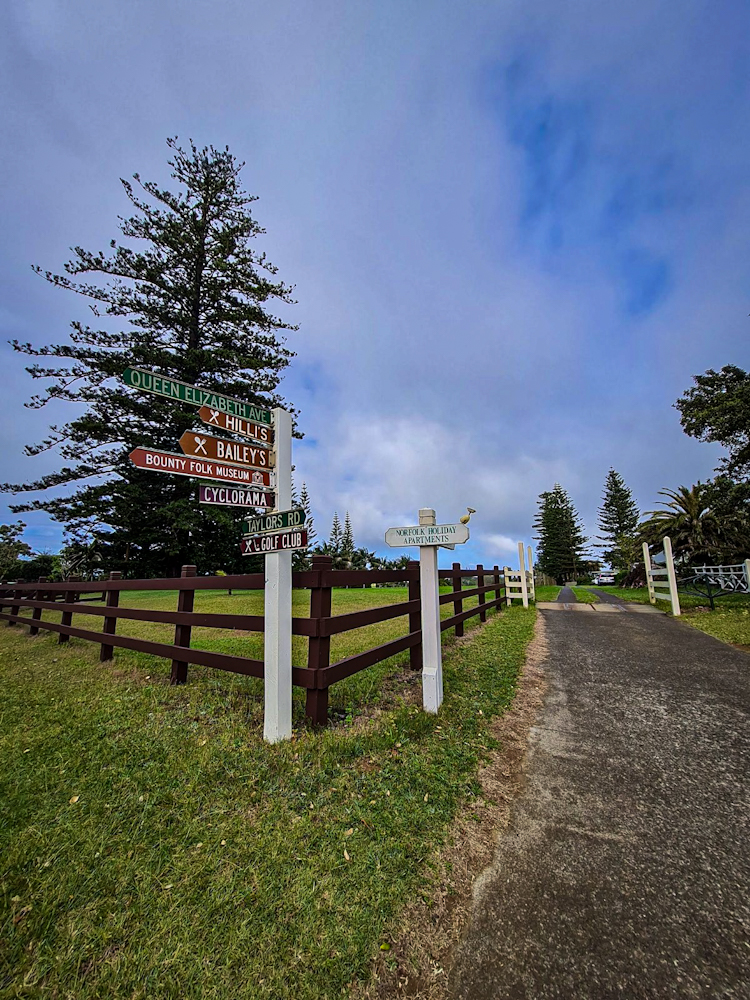 Although marketed at older generations there is still plenty to enjoy here if you have an open mind... Especially if you like to disconnect and get back to nature!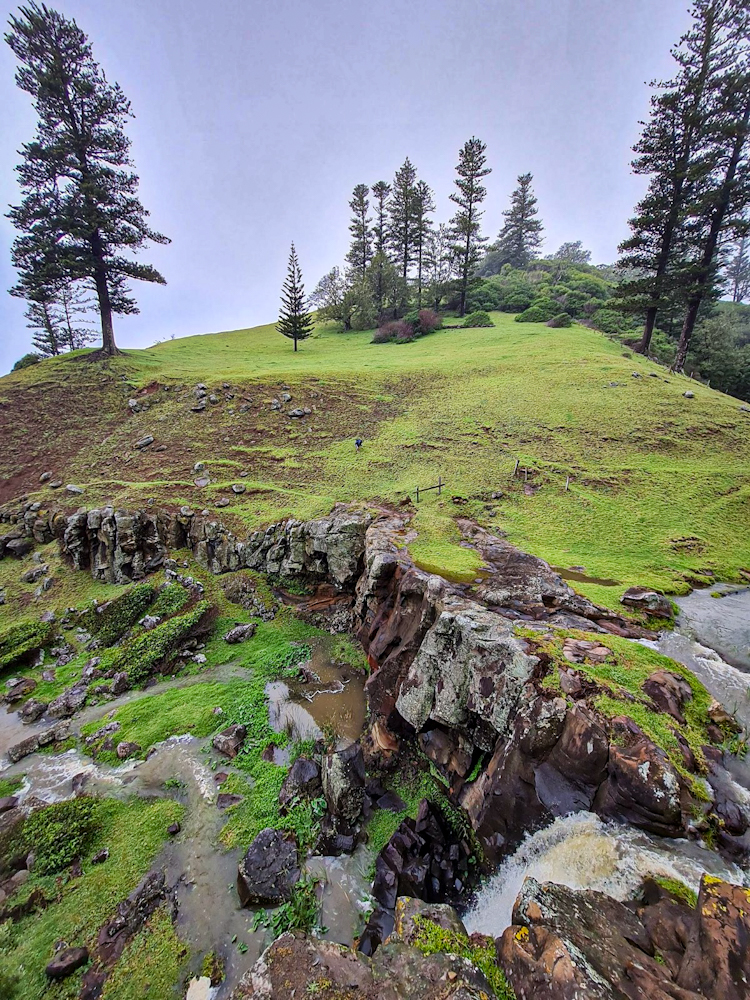 But word of warning what you won't find is a night life of any kind... Unless you like ghost tours 👻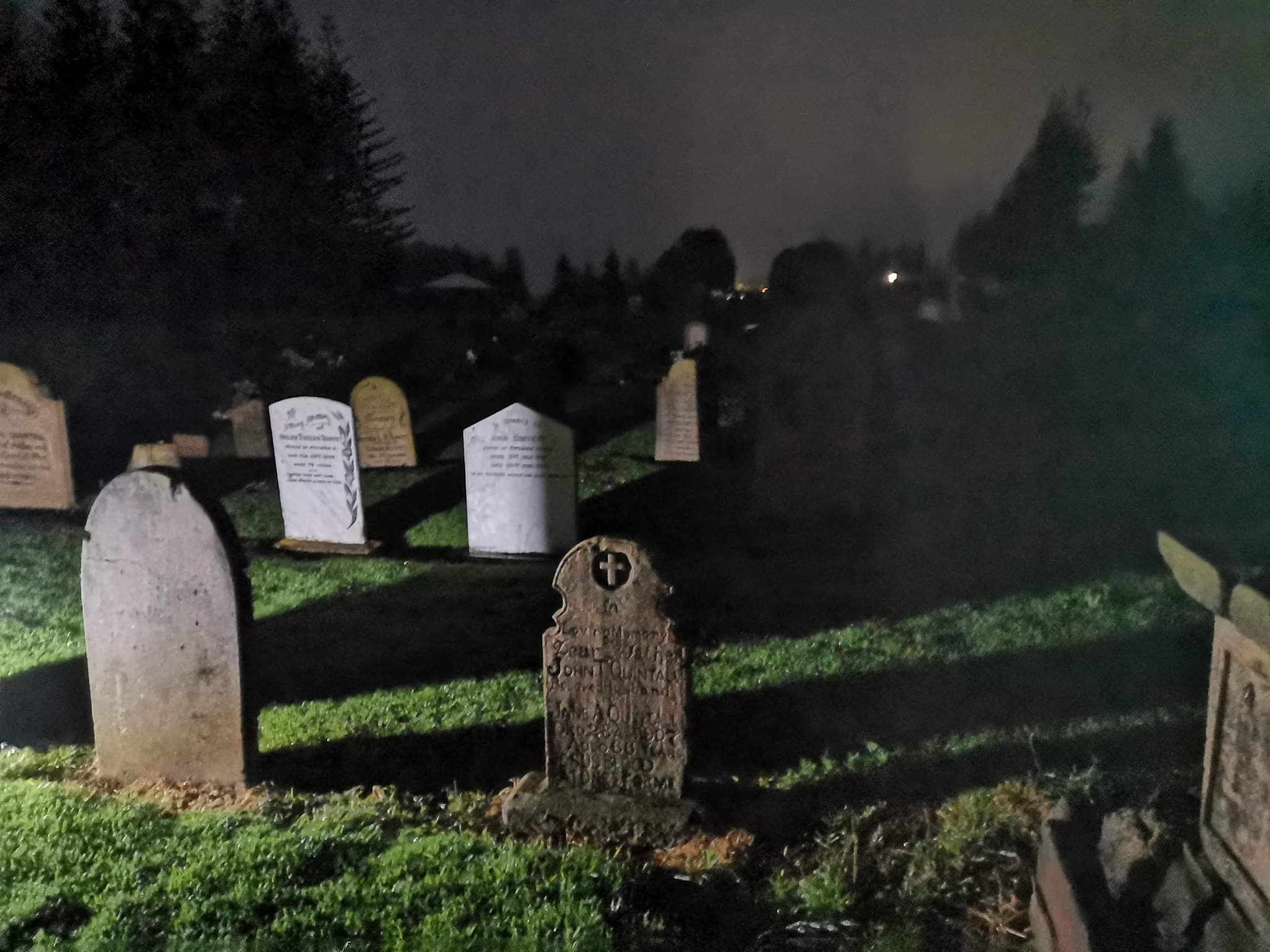 Fave thing to do #1 -
Crystal Pool
This beautiful pool certainly lives up to its name and is a must when visiting Norfolk Island.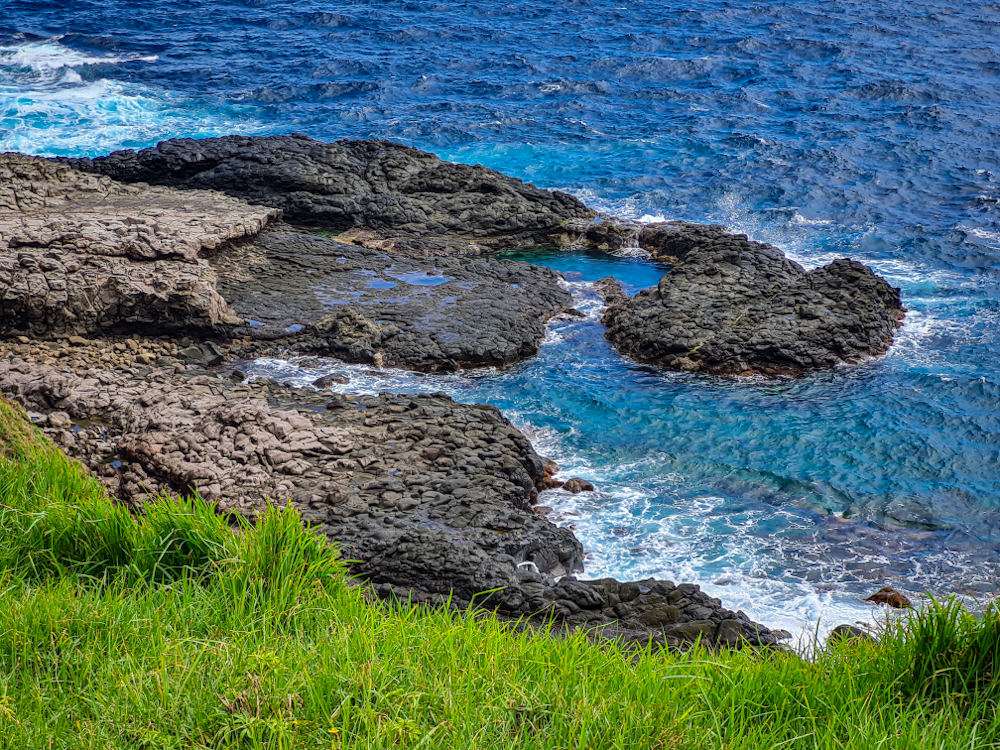 Just be sure to visit at low tide and when there are no waves crashing over the rocks.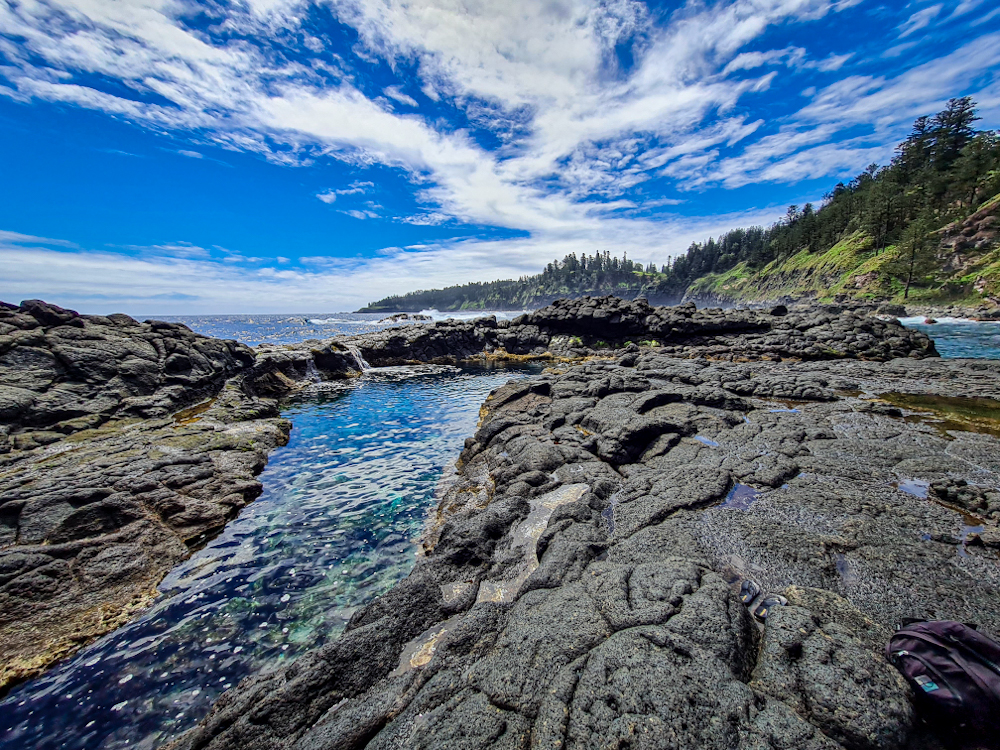 Getting to the pool is a bit of a mission but definitely worth the effort.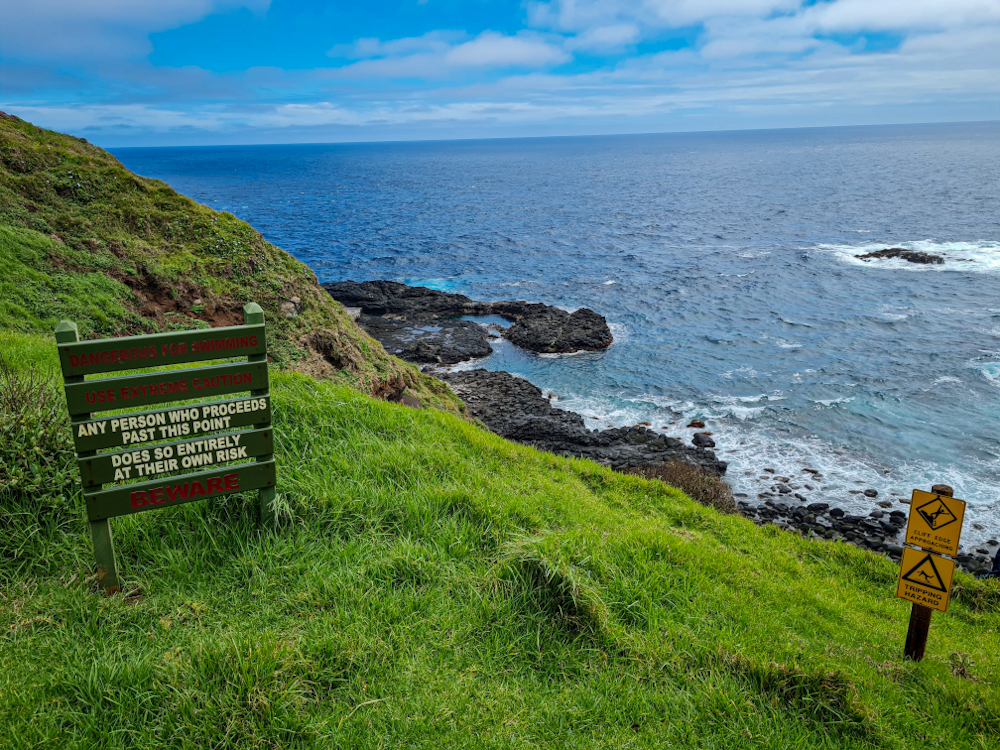 Fave thing to do #2 -
Fishing charter
Now a little joke on the island is that you don't go out "fishing" you go out catching! You see due to Norfolk Island's remote location it makes for a fishermans dream!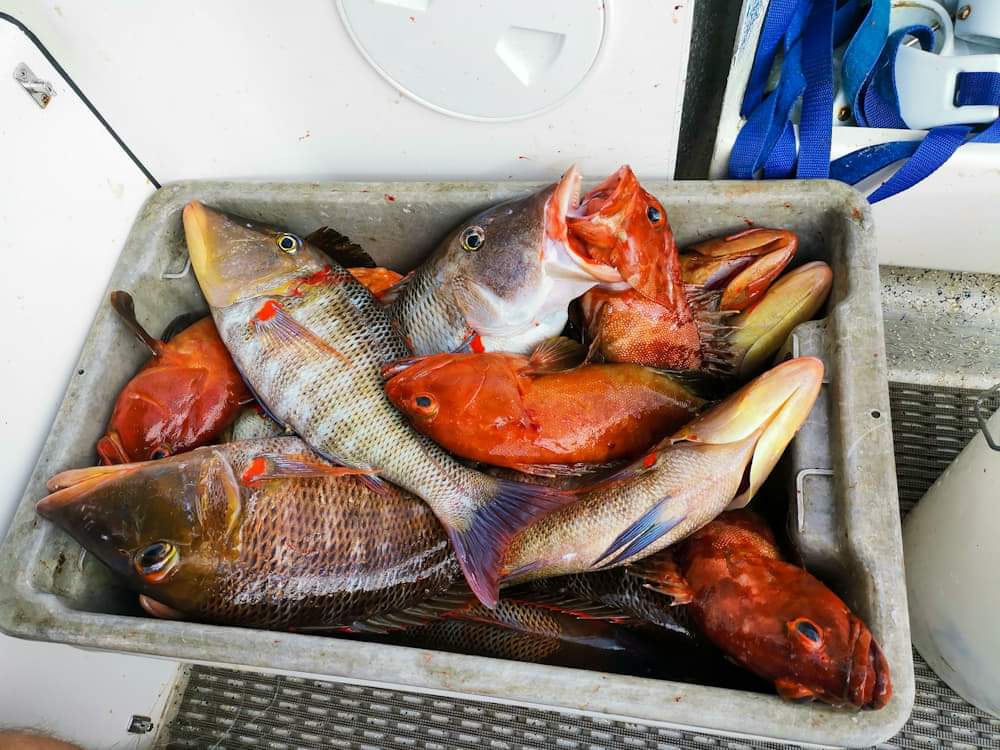 Most fishing charters here guarantee you'll come home with a certain amount of fish. And best of all you won't need to spend all day out on the water to do so.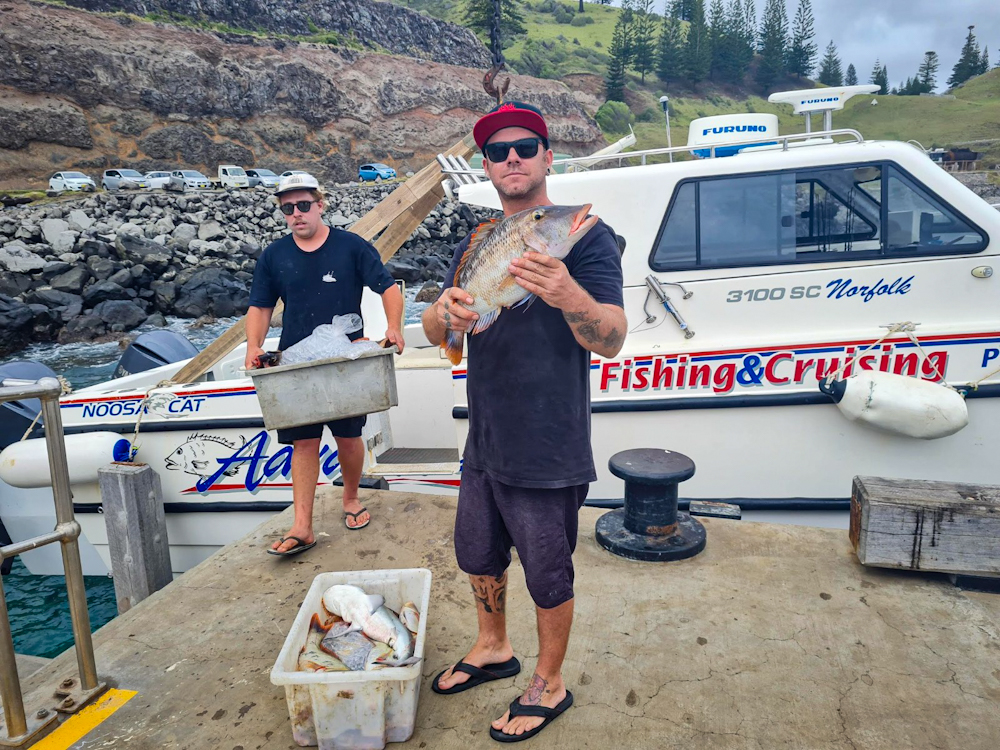 Plus watching how they get the boats in and out of the water is pretty cool too!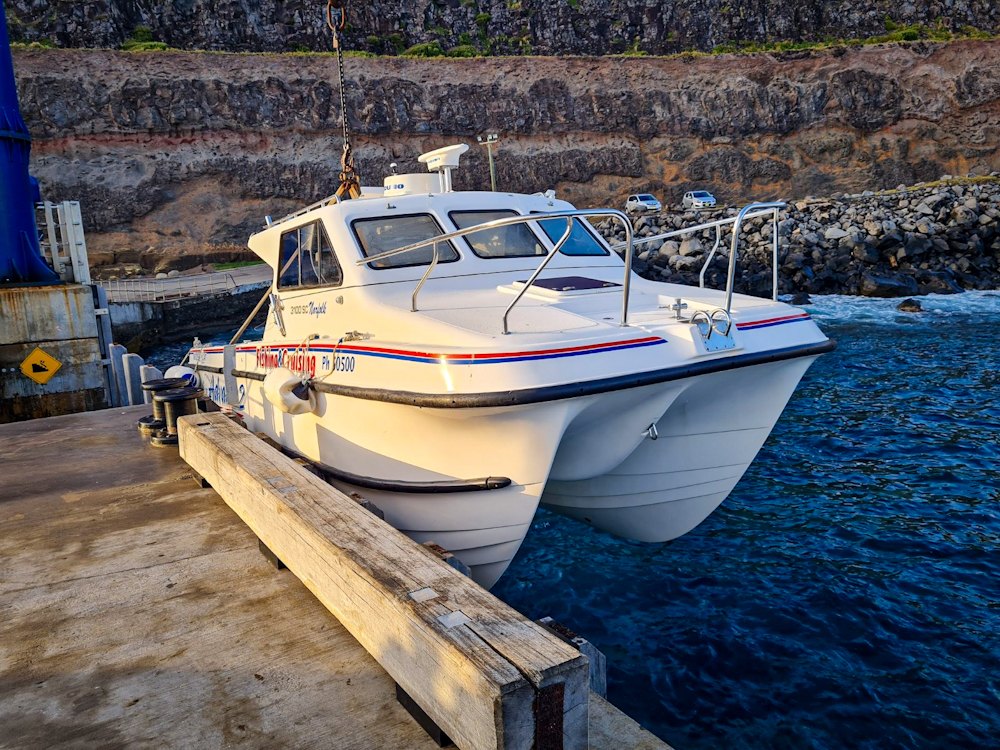 Fave thing to do #3 -
Watch a shark feeding frenzy
Even better than the fishing is when the boats return to the harbour! As they fillet their catches and dispose of the off cuts straight over the edge. Something the local bronze whalers know all too well.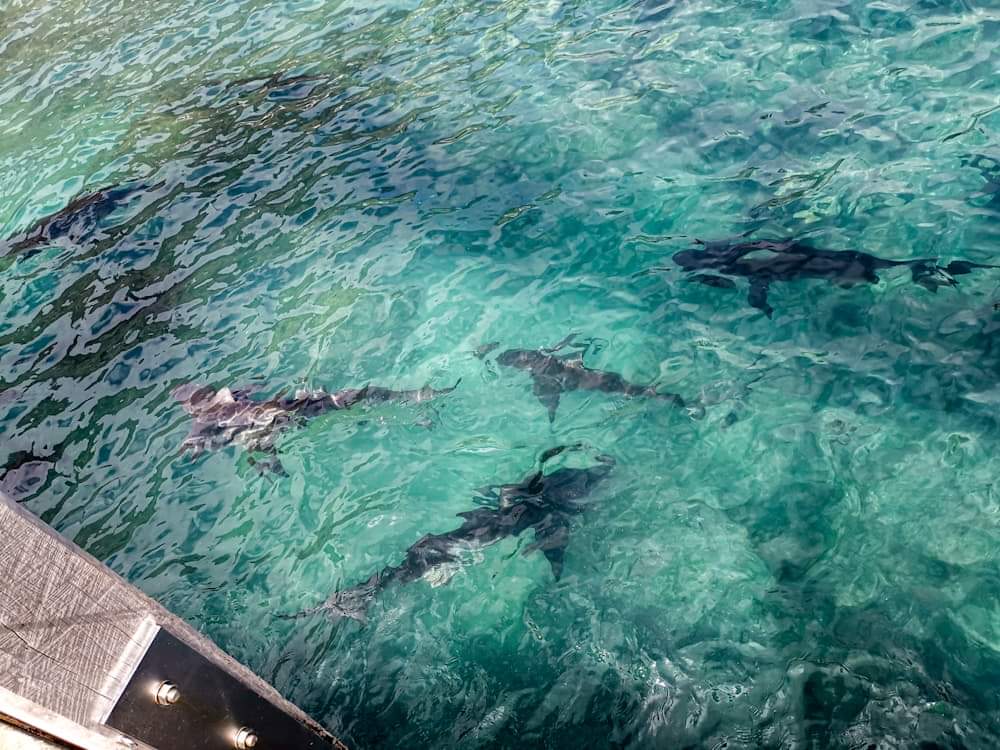 They seem to know exactly when the boats are due back and are already waiting!
Fave thing to do #4 -
Captain Cook Lookout
Here you will find a stone obelisk monument that roughly marks the spot where Captain Cook landed in 1774.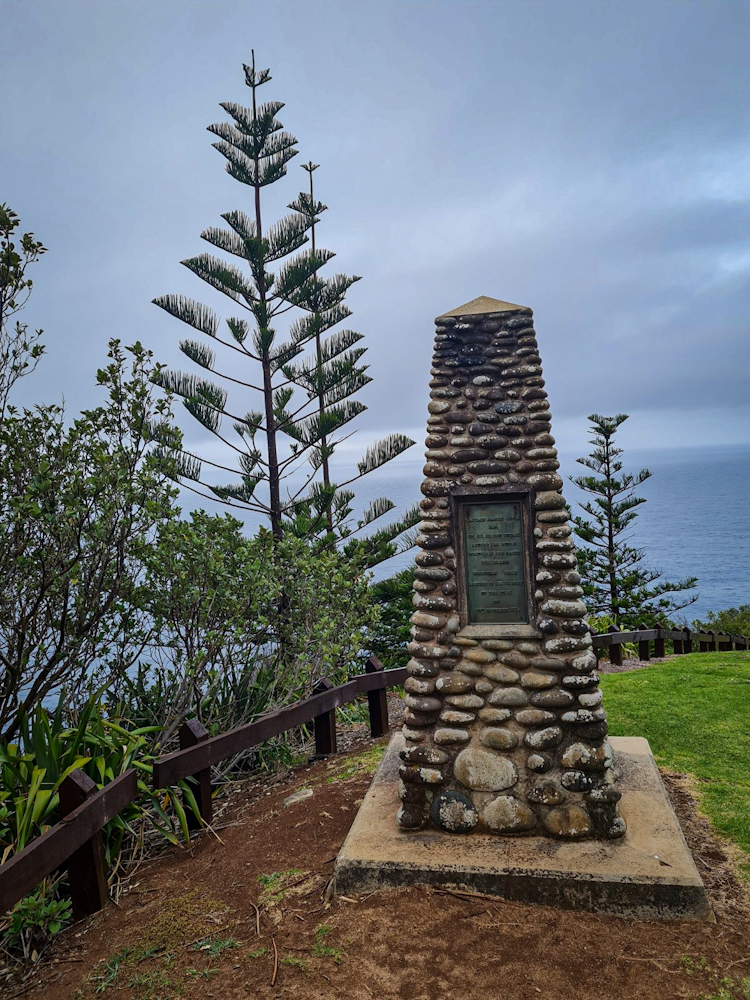 It is also a beautiful viewpoint to the ocean and rock formations along the coast.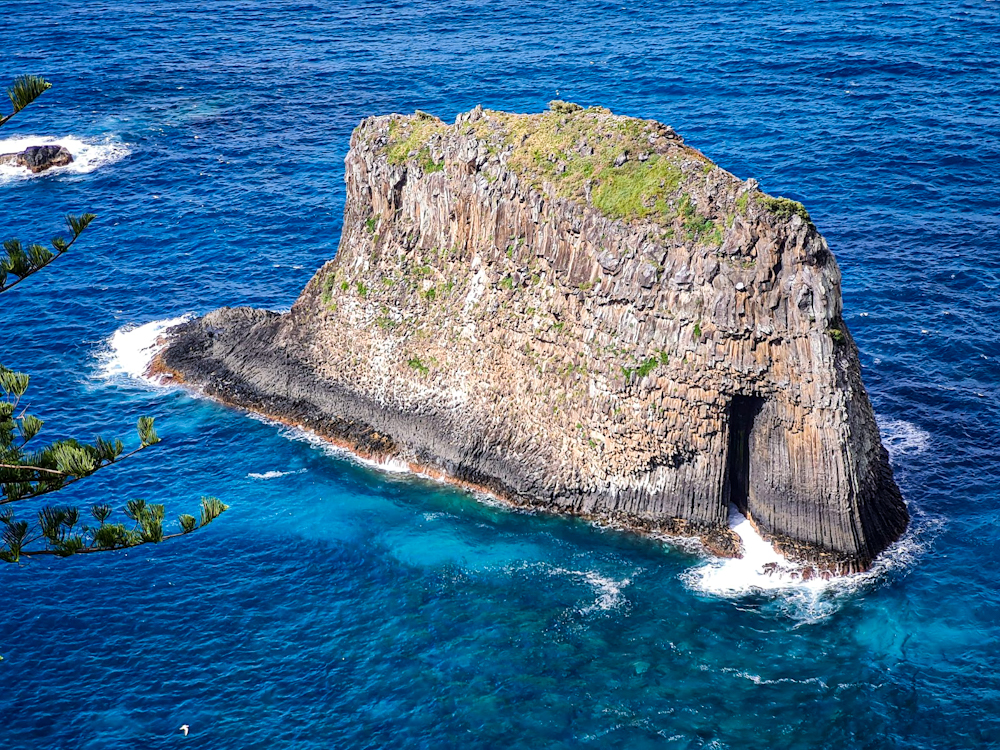 The Bridle Track also starts here and then connects to the other walking tracks.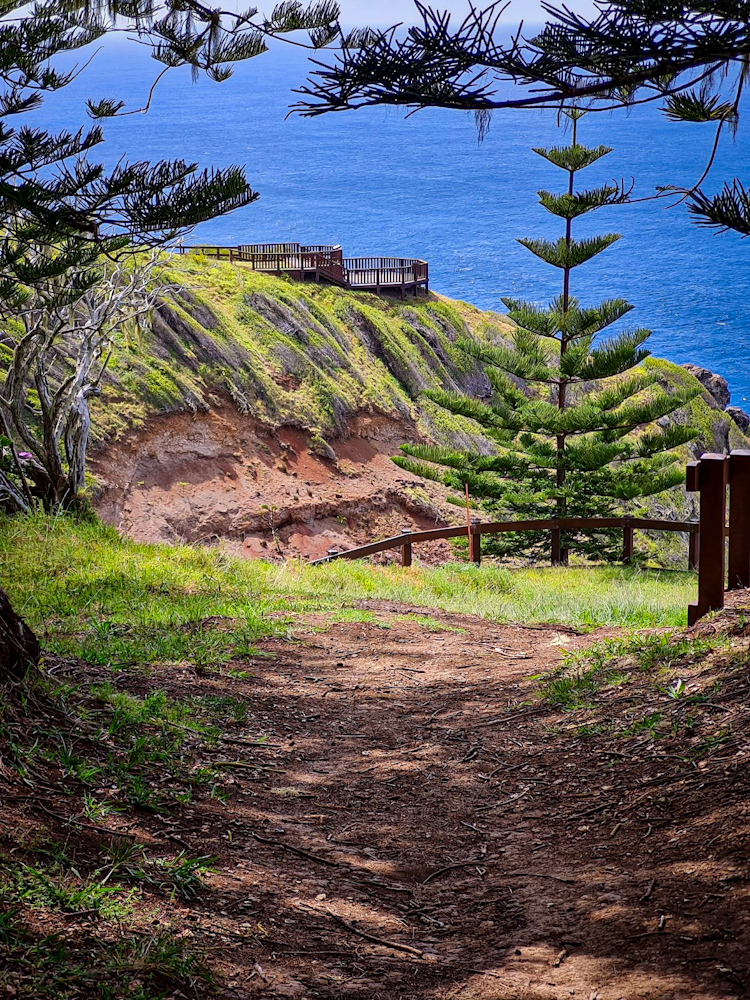 Fave thing to do #5 -
Elephant Rock hike
The round trip hike to Elephant and Bird Rock took us 1 hr 50min (this included appreciation time). But could certainly
be done quicker if we stuck to the Red Stone line track both ways.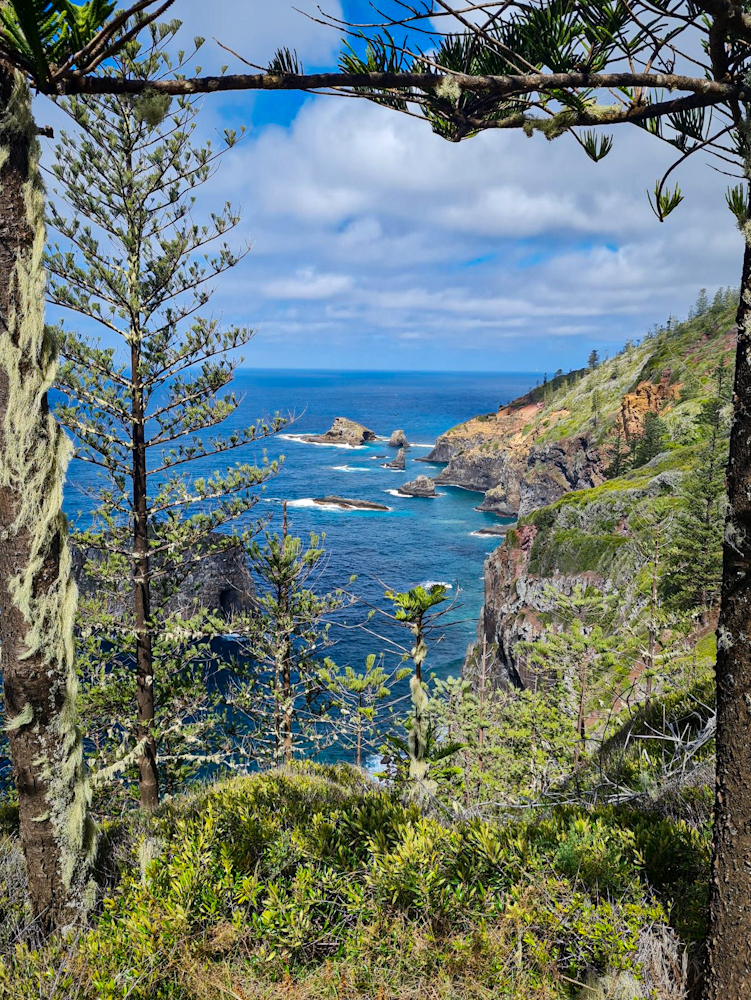 Red Stone was 700m one way and definitely more scenic. But on our way back we took the Bird Rock track, which was 760m and very steep!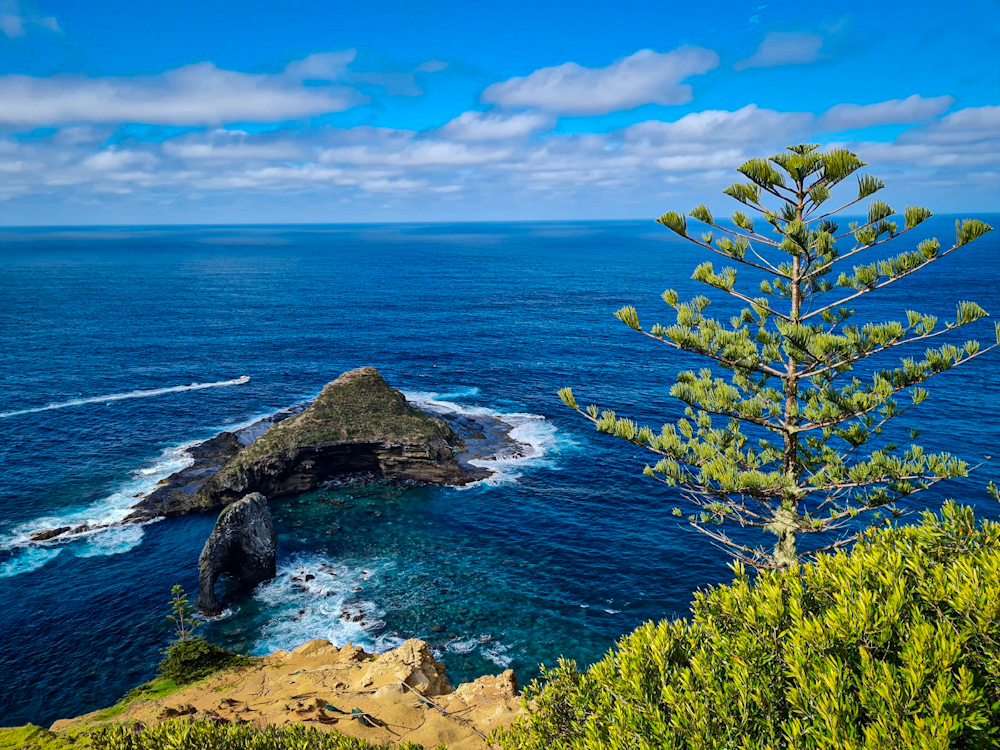 Nonetheless, a closer view of Elephant Rock is truly worth the walk!
Fave thing to do #6 -
Mt Pitt Lookout
Mt Pitt stands 320m above sea level and although not the highest point on the island (that honour belongs to neighbouring Mt Bates) is the only place where you get 360 degree views.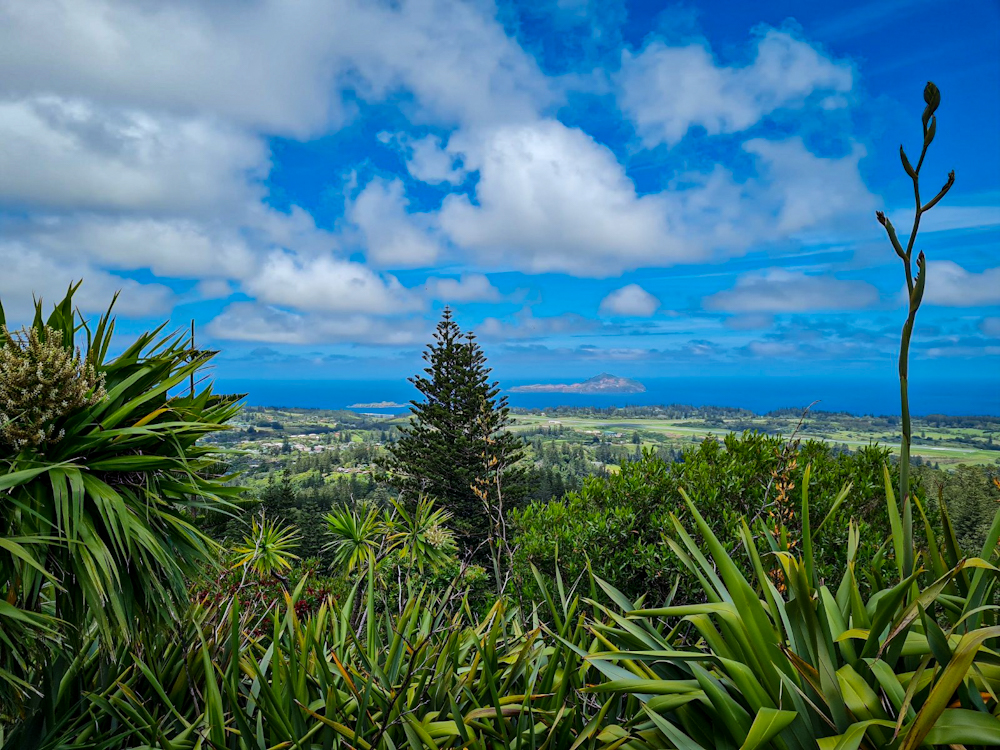 And if you time your visit well you can watch the planes come in and take off from the airport.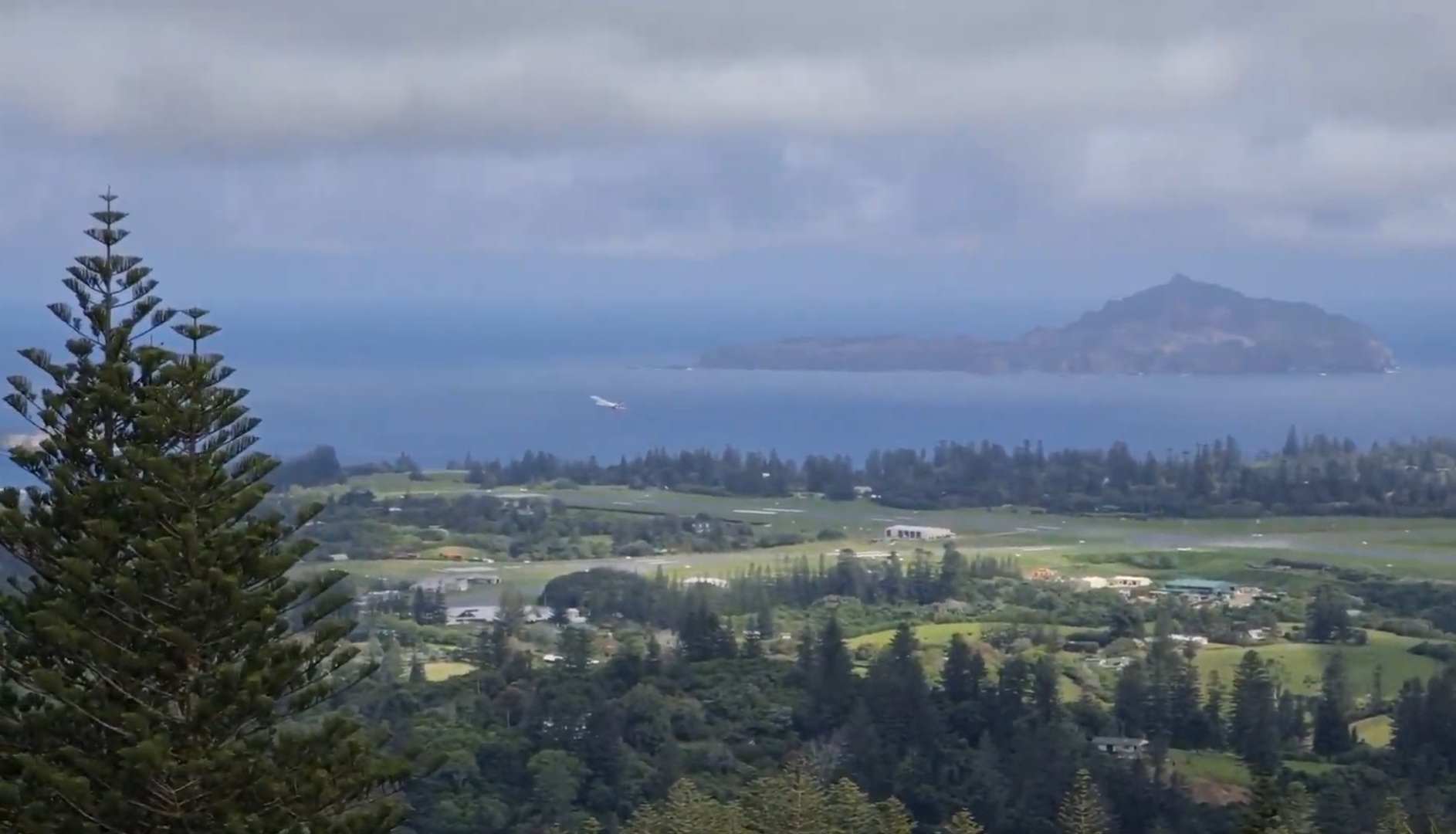 Which is pretty easy as they only come in on certain days and times of the week - Just be sure to listen to the radio for up to date flight times.
Fave thing to do #7 -
Snorkeling
Although the water temperature wasn't as warm as it could of been we couldn't resist doing some snorkeling!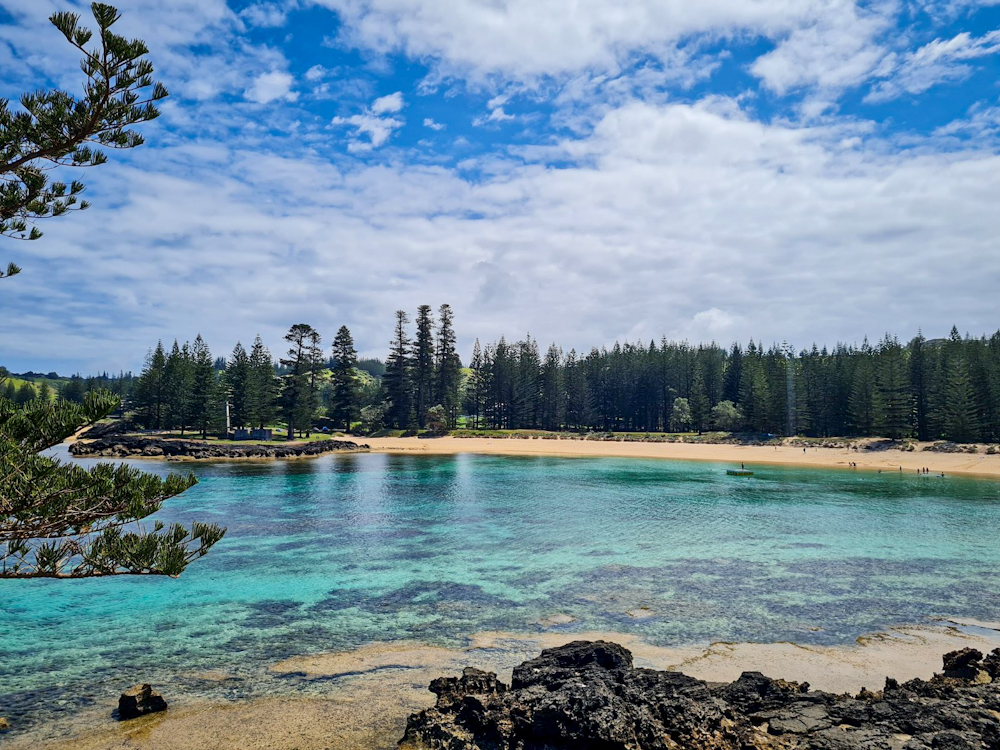 And from what we saw while snorkeling Emily and Slaughter Bay, we will certainly be keen to try again in warmer weather.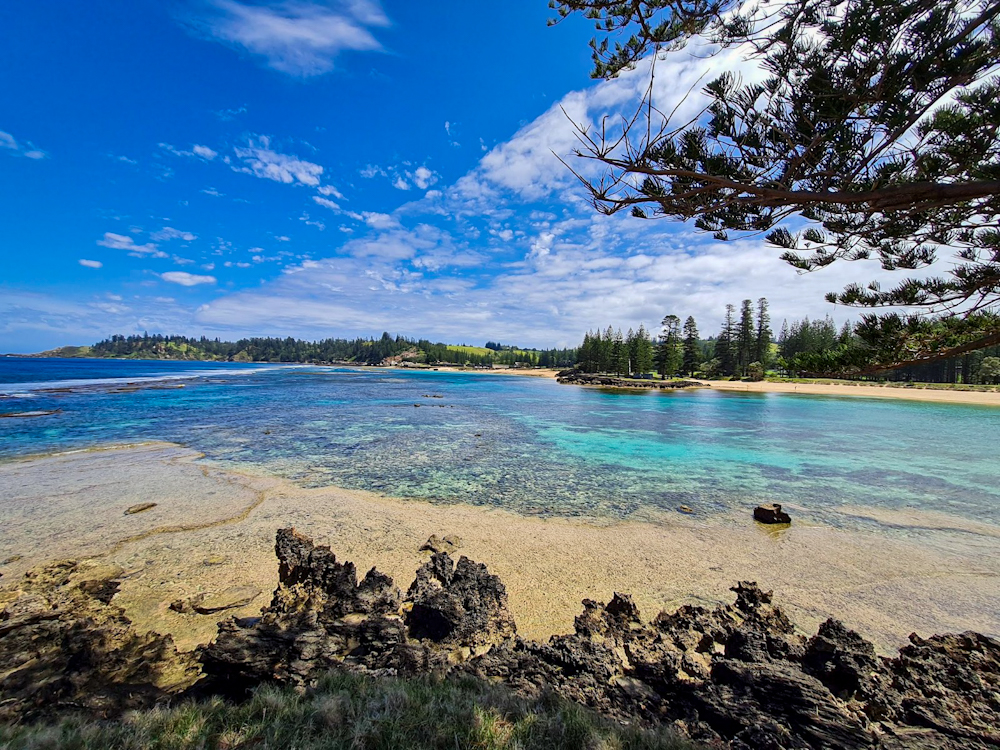 Fave thing to do #8 -
Historic Kingston ruins
Of course checking out this UNESCO world heritage site is a must.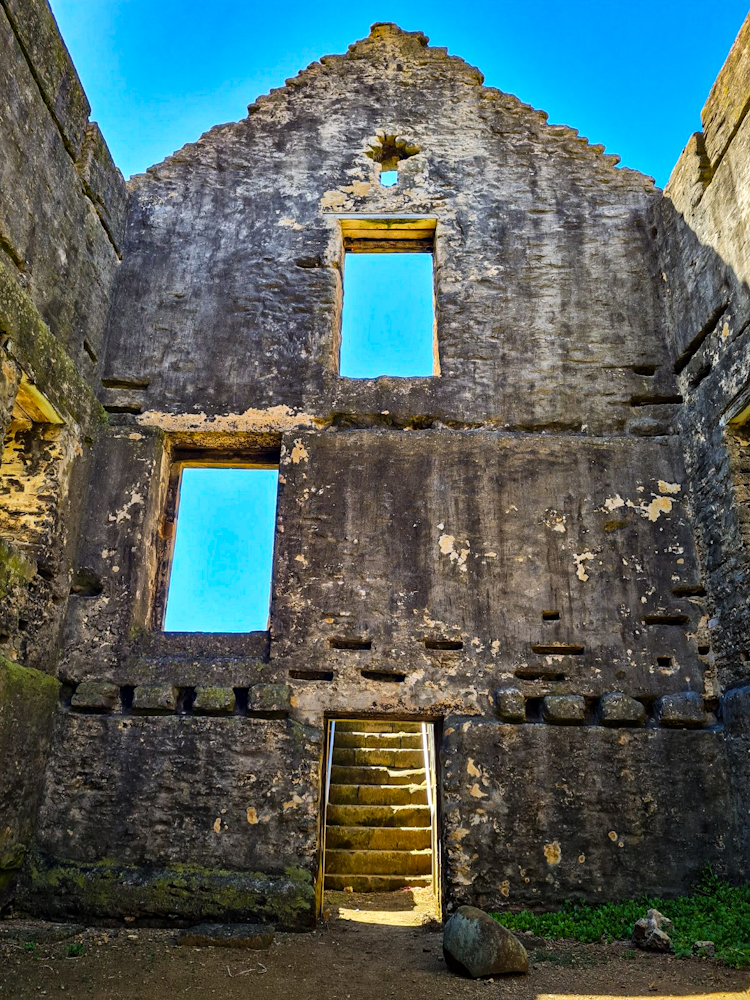 Not only is it the foundation of the island's history, but it's location by the water definitely makes the visit worthwhile.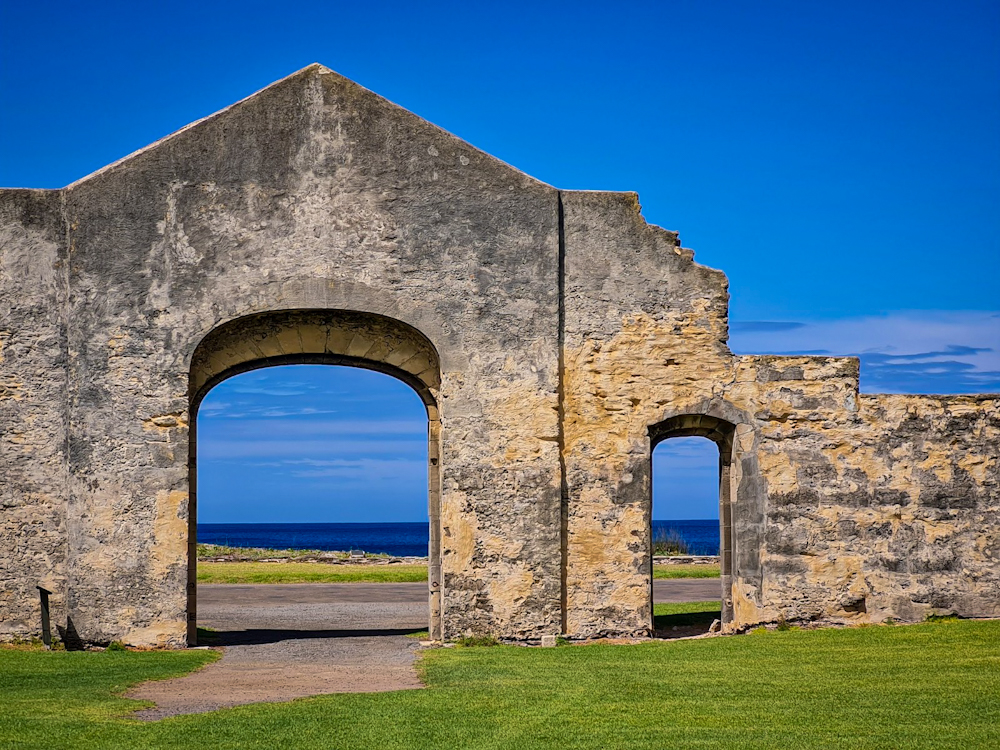 Best of all the site is free and open 24/7 so finding the time to visit won't be a problem. But if you're after a more thorough history lesson, the museums around the site are also worth a visit too.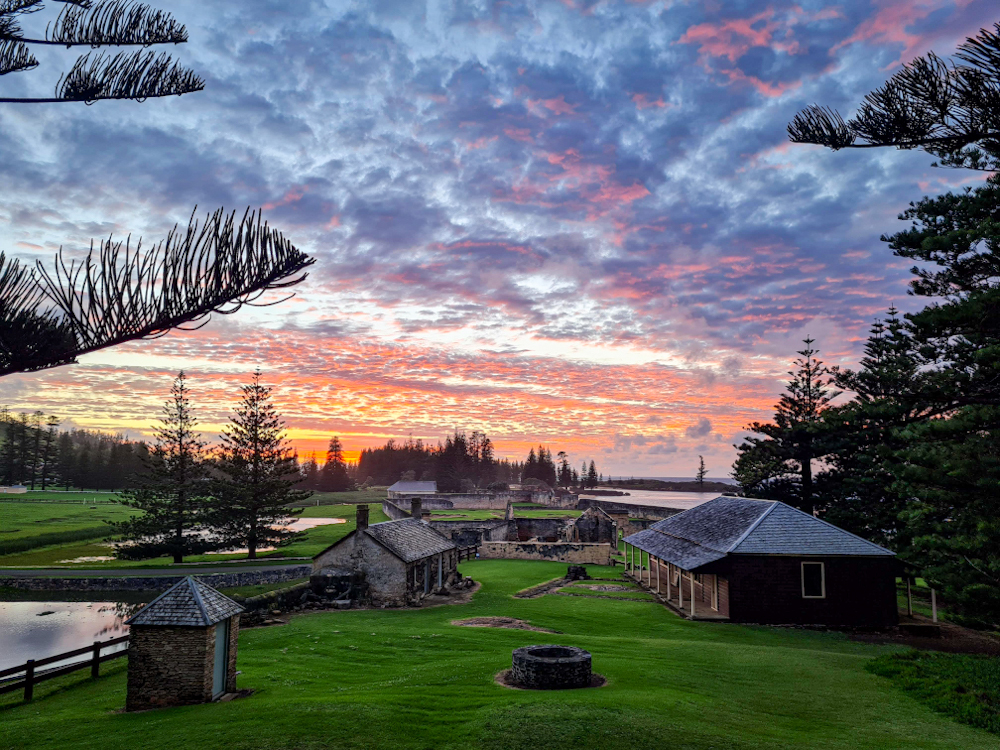 Now here is some of my best tips when visiting Norfolk Island
No reception unless you buy a new sim card on the island. But RSL has free wifi and happy hour is from 4 - 6pm.
Liquor Bond is closed Sundays and a bottle of spirits was cheaper than a carton of beers!
Burnt Pine is the main township. This is also the only place on the island where you won't find any cows.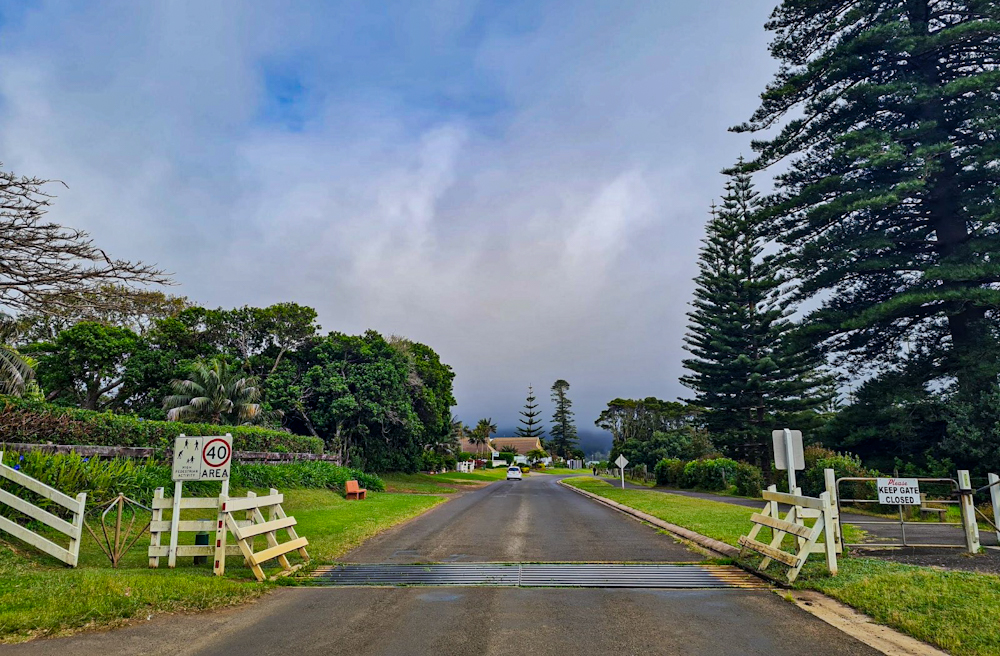 Burnt Pine's perimeter is protected by cattle guards. But everywhere else the free ranging cows have right of way.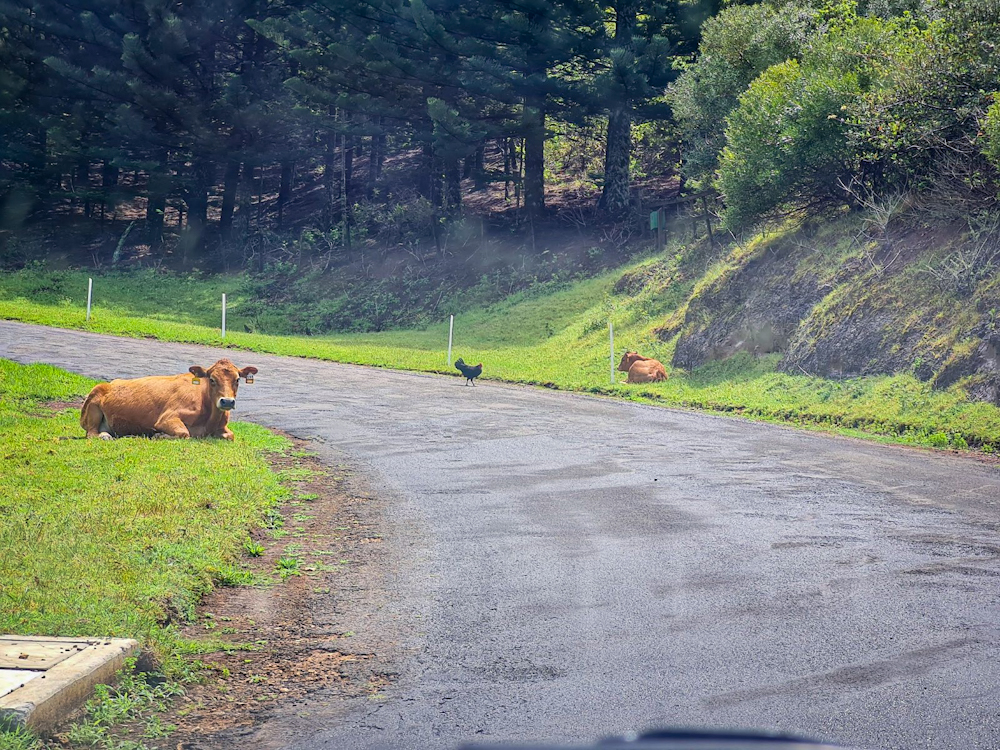 Don't forget to do the Norfolk wave while driving around! The locals always wave when passing other vehicles so make sure you partake in this friendly gesture 👋 👋
Most shops, cafes shut around midday Sat and closed Sundays.
Farmers Markets are on Sat 7 - 9.30am
Craft markets are on Sun 8.30 - 11am
Fruit and vegetables are seasonal, so not everything will be available like on the mainland.
At the shops we noticed fresh produce seemed to be put out on Monday.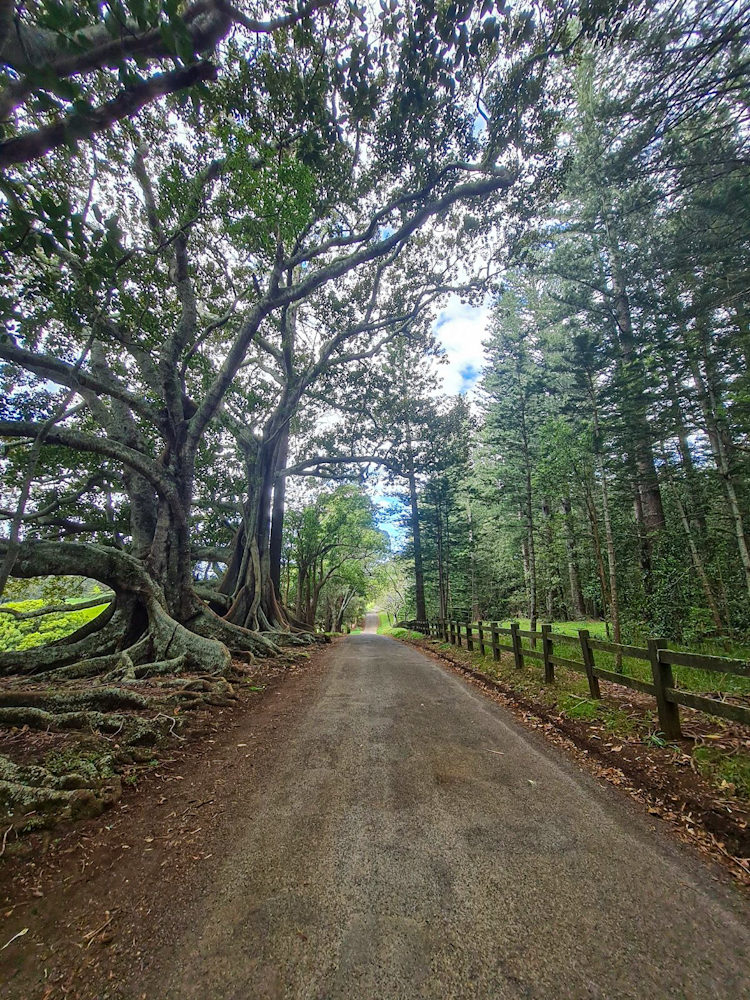 But keep an eye out for fresh produce stands around the Island - We found a good one near the Island fish fry.
Only bank and ATM on the island is CBA
Norfolk Island is rated as a gold level dark sky town so it's an astro photographer's dream 🌌🌠!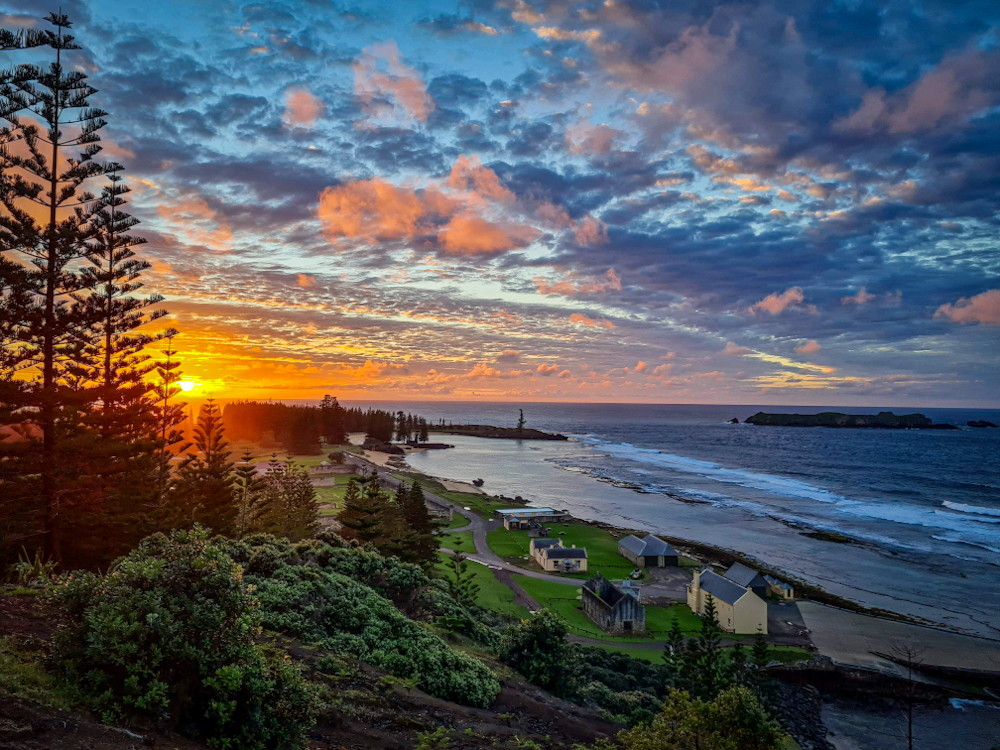 So if breathtaking scenery, pristine nature, unique culture, historical ruins and friendly locals are your thing -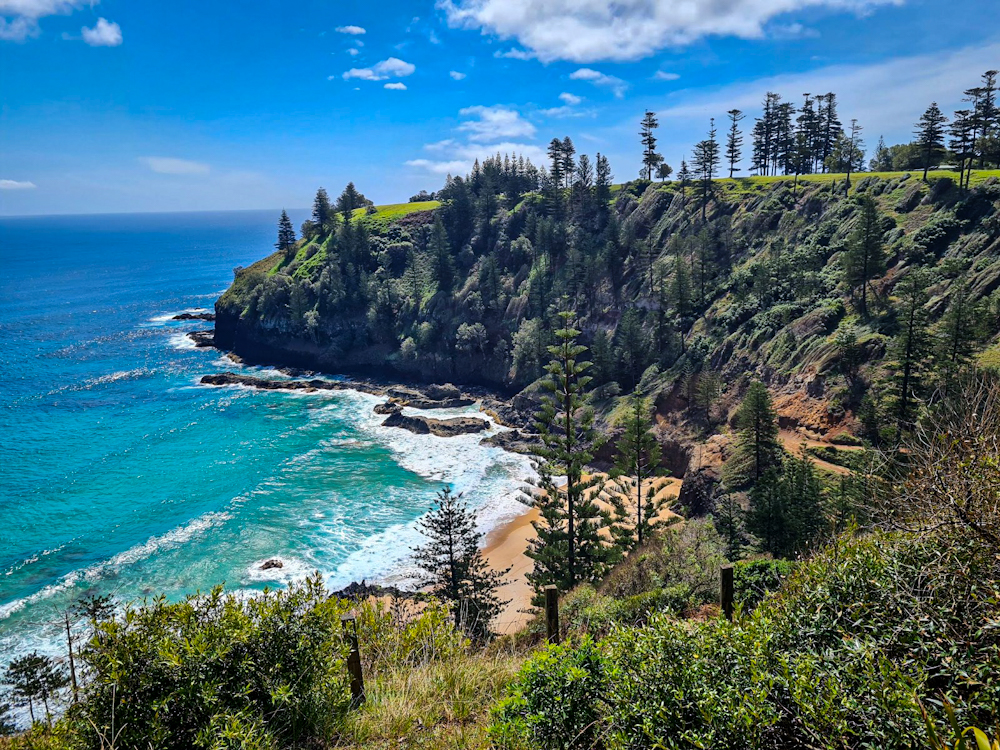 Definitely add Norfolk Island to your travel wishlist! I'm sure you will find lots to do and with less than 3hrs flying time from Brisbane, Sydney or Auckland... It's practically on your doorstep!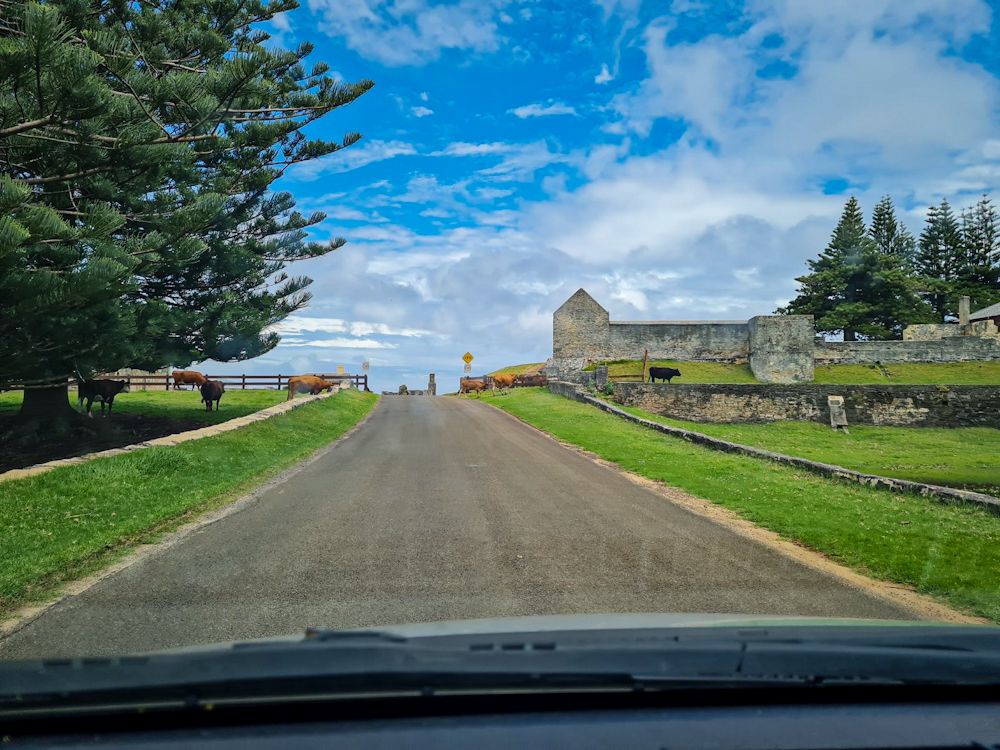 Parts of this blog first appeared on www.fourwornsoles.com- Check it out for more travel blogs and photos 😁
Thanks for stopping by 🌲😊🇳🇫✌💚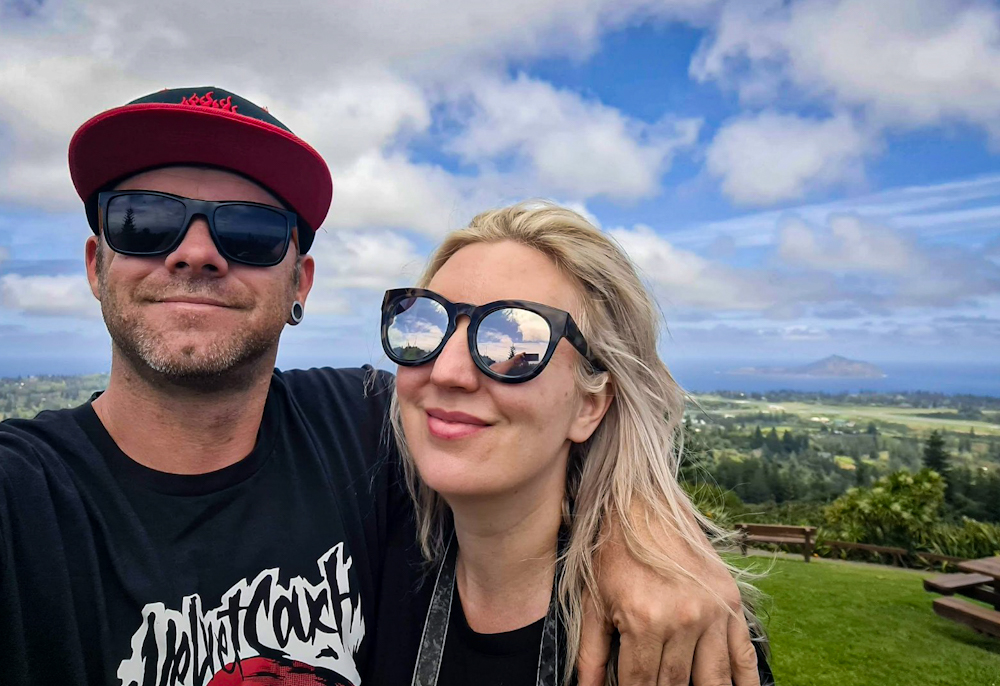 ---
---