Glamping on Fraser Island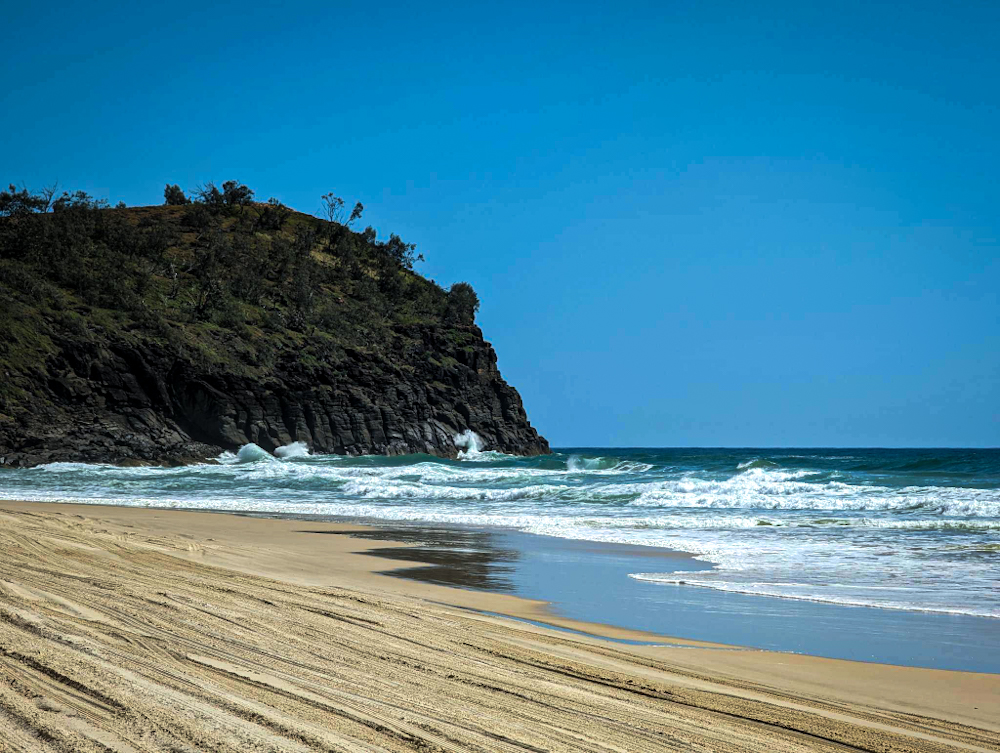 Happy New Year Hive!! Hope this year is a good one for us all 😊 One of my goals for this year was to write more blogs so hopefully I can stick to it.. But off to a good start as just finished my first one!
Glamping on Fraser Island
What's the best part about glamping on Fraser Island? Well you keep the best parts of camping and mix it with amenities usually found in hotels!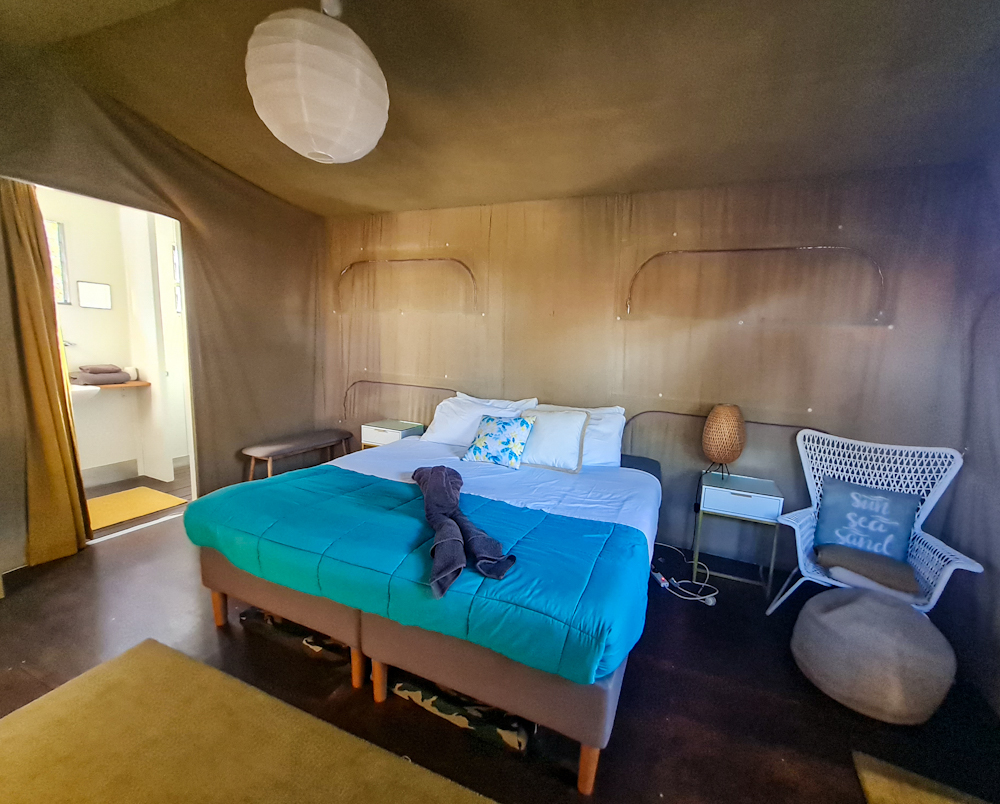 That's right you can still fall asleep to the sound of the ocean and have a campfire, all while sleeping in a proper bed 👌 Perfect!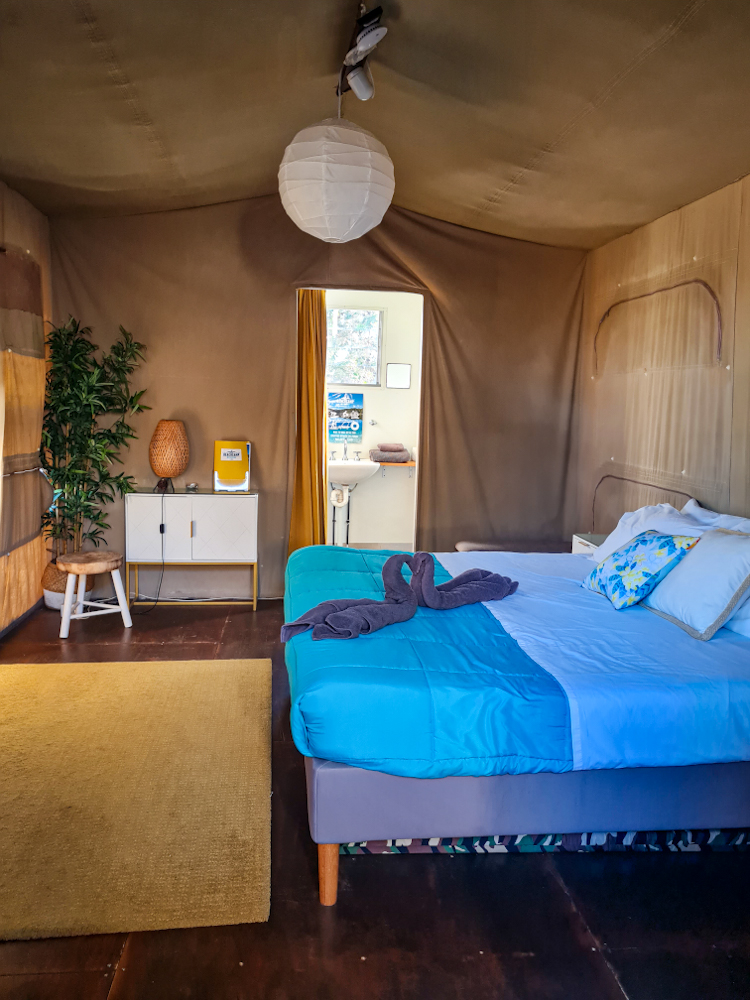 The Beachcamp Eco resort is located on the esplanade in Eurong. Which is just off 75 mile Beach, and has a bakery, shop, bar and restaurant, all within walking distance.
Reasons I love glamping on Fraser Island
You'll be safe from dingos as all of Eurong is fenced off. So no need to worry about any dingo encounters whilst within the perimeter.
There will be more time spent 4WDing and adventuring as you won't need to spend time setting up or packing down your tent.
Get to enjoy some creature comforts like towels, linen, lights, power to charge phones, flushing toilets and hot showers (although I personally didn't experience this some of our group did)
Use of the camp kitchen that has BBQs, fridges and most crockery and utensils - so less things to pack!
Since the permanent canvas tents are raised up off the sand and have a sturdy roof over, bad weather isn't necessarily going to ruin your trip.. Although it might put a dampener on it 😆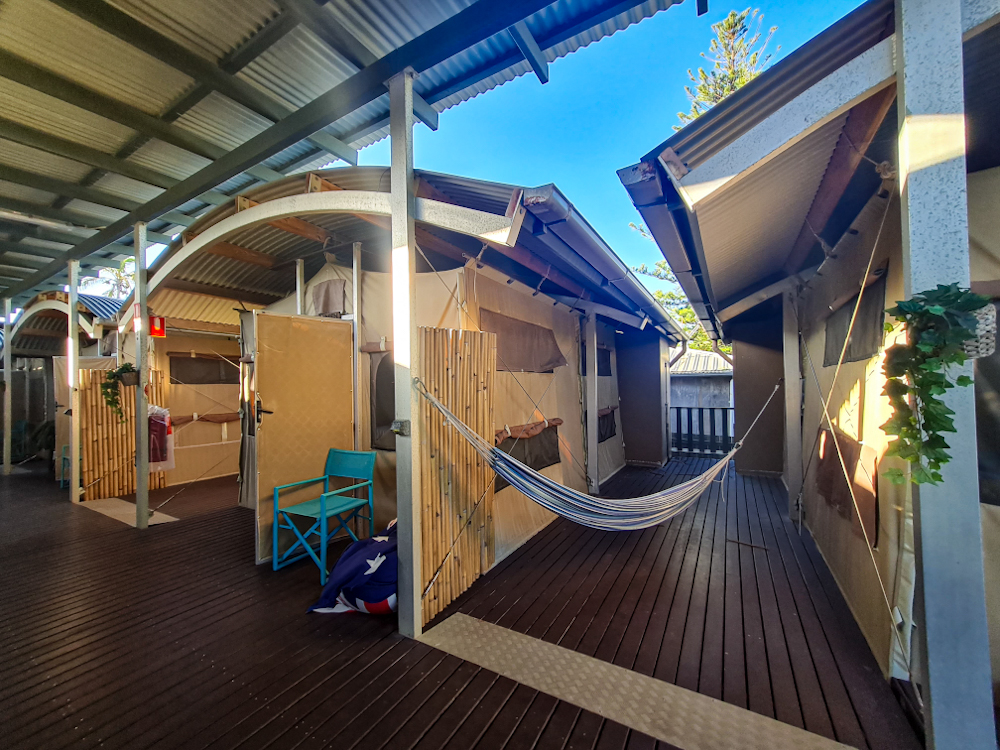 How to get to Fraser Island
Fraser Island is located off the Queensland coast near Hervey Bay. Which is approximately 5 hrs from Brisbane.
You can catch a barge from either Inskip point or Hervey Bay. However once here it is 4wd only (Especially when arriving from Inskip point as you drive straight onto the beach - And usually through the water!)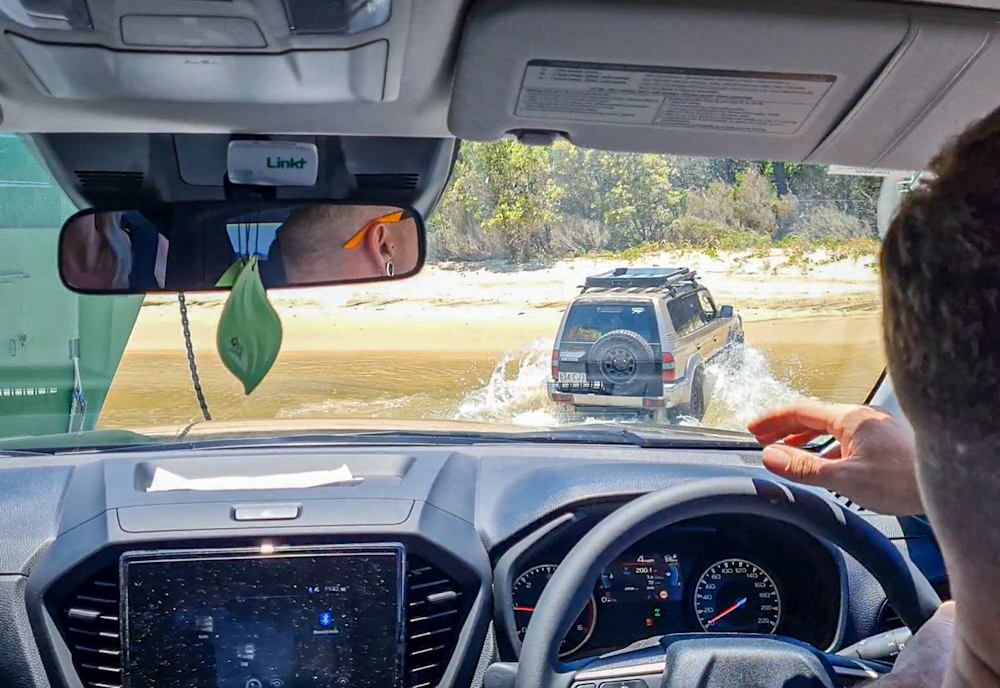 But if you don't have your own 4wd, don't despair, as you can hire one from Hervey Bay or Kingfisher Bay resort. Which is a pretty good option even if you have your own.. As Fraser has a reputation of being challenging, and if anything goes wrong you'll prob wish it was in a hire car 😂
Then for those travelling alone or inexperienced in 4wding, there are tag-along tours that you can join and explore the island in a convoy.
And for those that don't want to drive themselves at all, there are also chaperoned tours.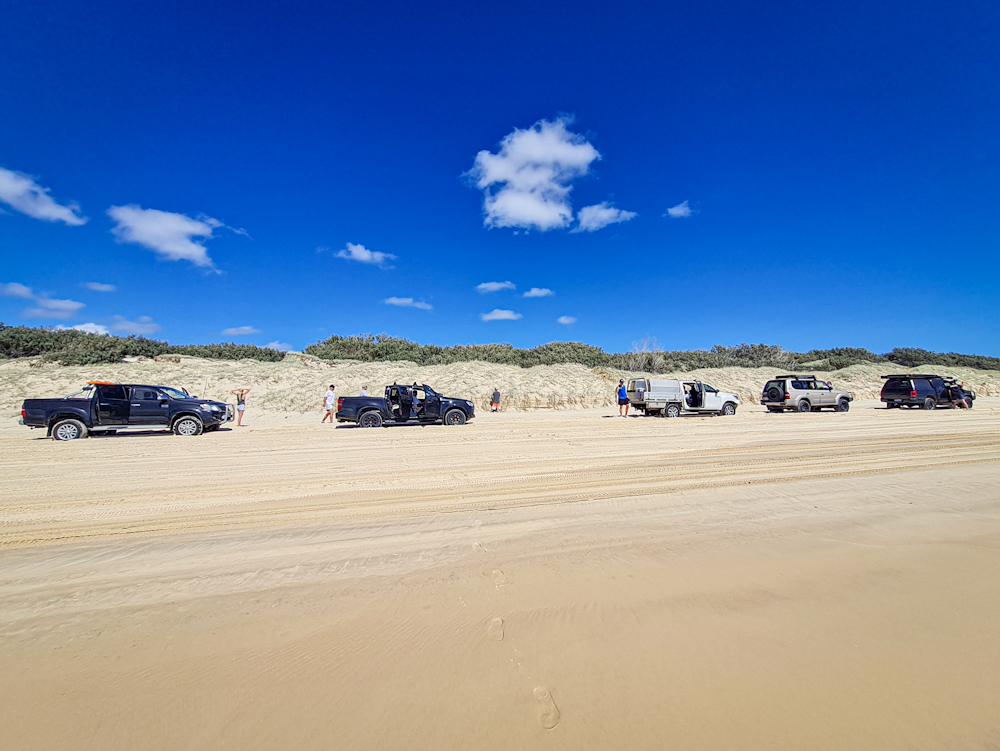 Things to do on Fraser Island
Champagne pools - as with most rock pools it's best to visit at low tide. Although this didn't fit in with our schedule so we couldn't enjoy it in its calm glory. But was still pretty awesome!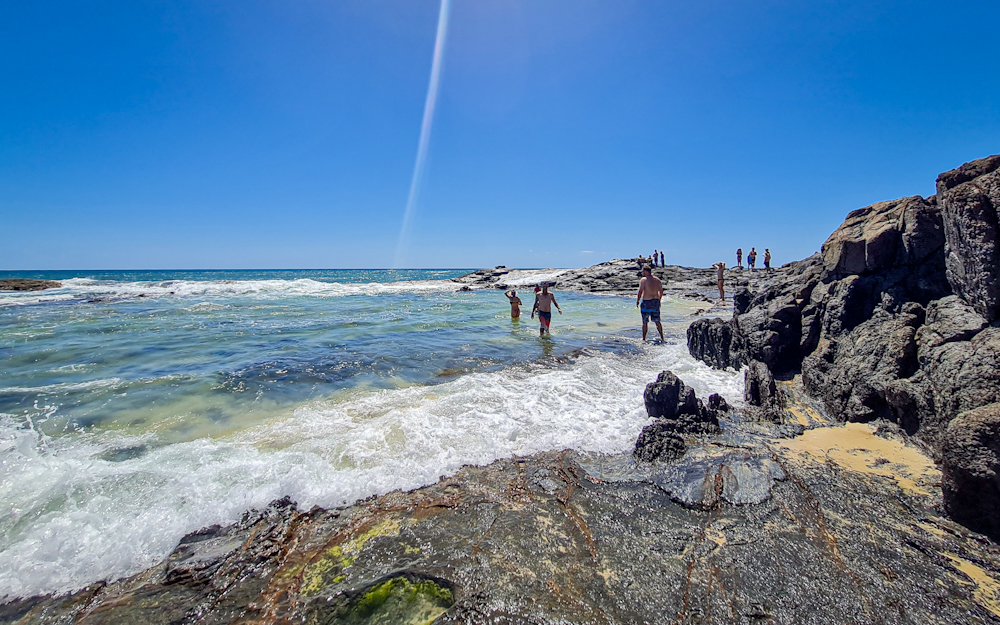 Lake Mackenzie - is probably Fraser's most popular and iconic spot. And it's easy to see why! It's also the largest lake on the island so it's def worth a visit.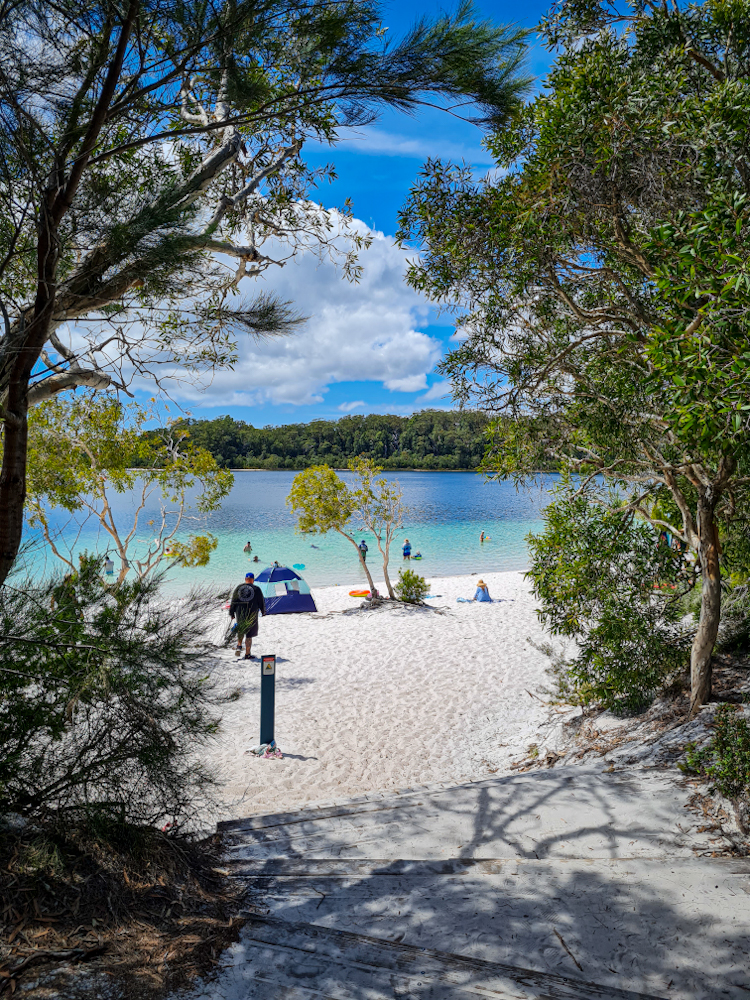 Eli Creek - Nature's answer to Calypso Beach (IYKYK).. Grab a floatie (refreshing drink optional), walk the board walk down to Creek opening and then enjoy the ride along the free flowing water.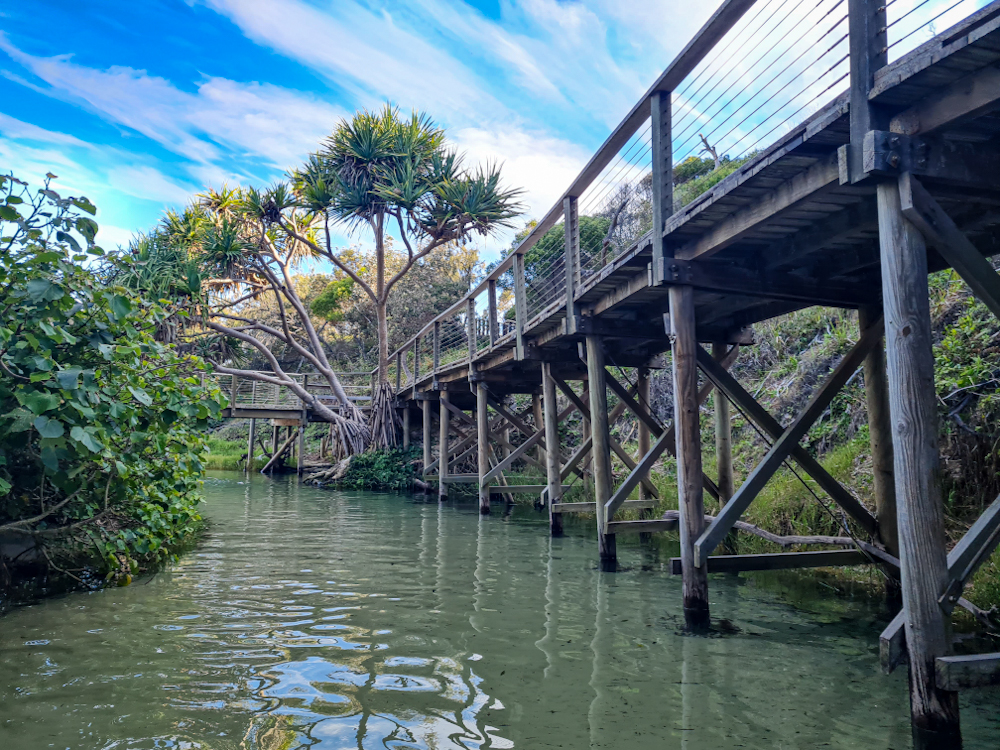 SS Maheno wreck - This ship wreck is pretty cool sight to behold! And if you time your visit well a dingo might even grace you with their presence.. adding wow factor to your typical/quintessential Fraser shipwreck pic.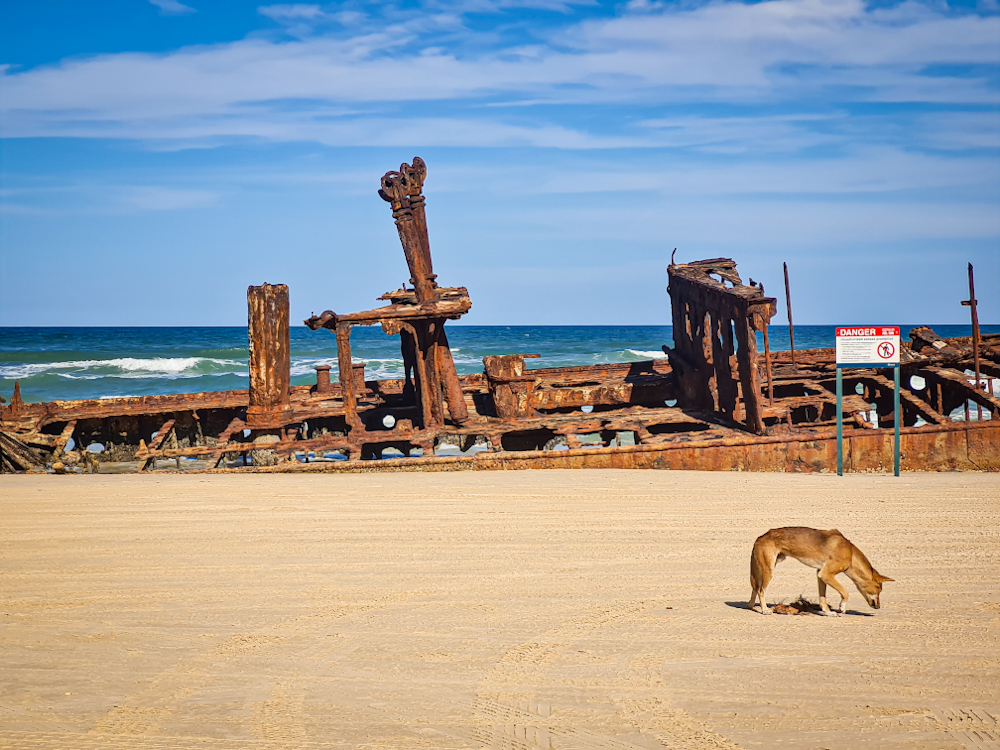 75 mile Beach - driving on the world's largest sand highway is a must! And if you stick to tide times it's the quickest way to get around as it avoids the slower, bumpier inland tracks.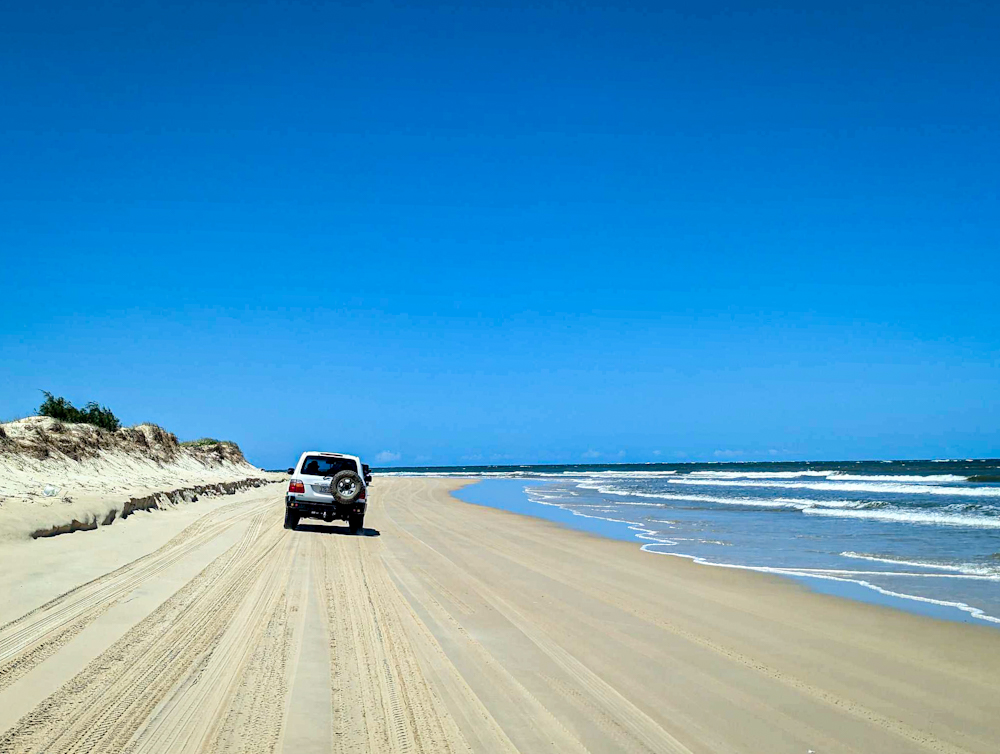 Fraser Island fun facts
Since late 2021, Fraser is now known as K'gari Island. Which was the traditional name of the Butchulla people and means 'paradise'.. And that it is!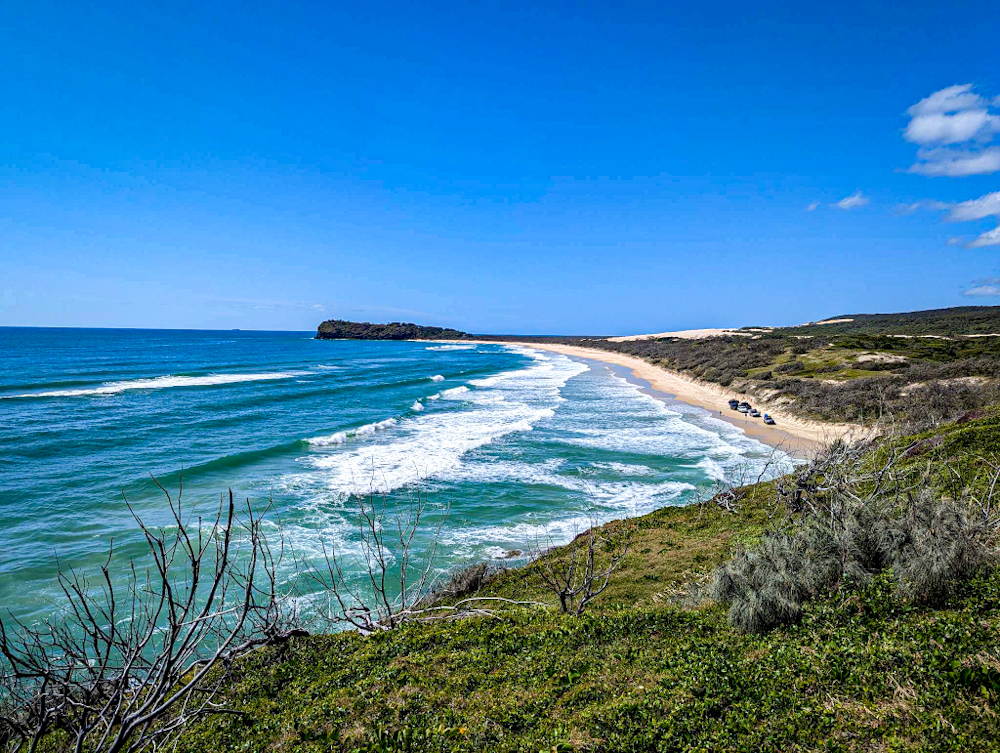 Fraser/K'gari is the world's largest sand island - approximately 120km long and around 20km wide!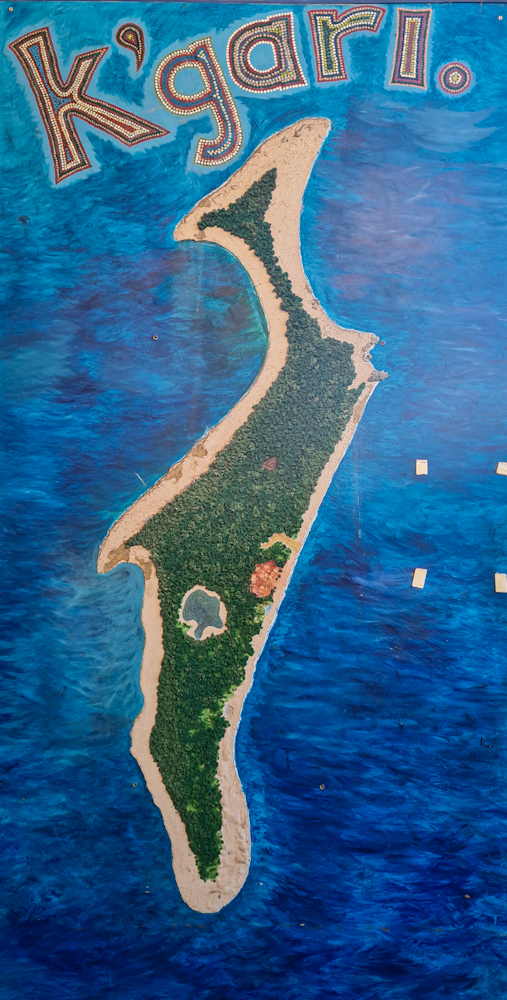 Because no dogs are allowed here the dingoes that live here are considered the purest breed.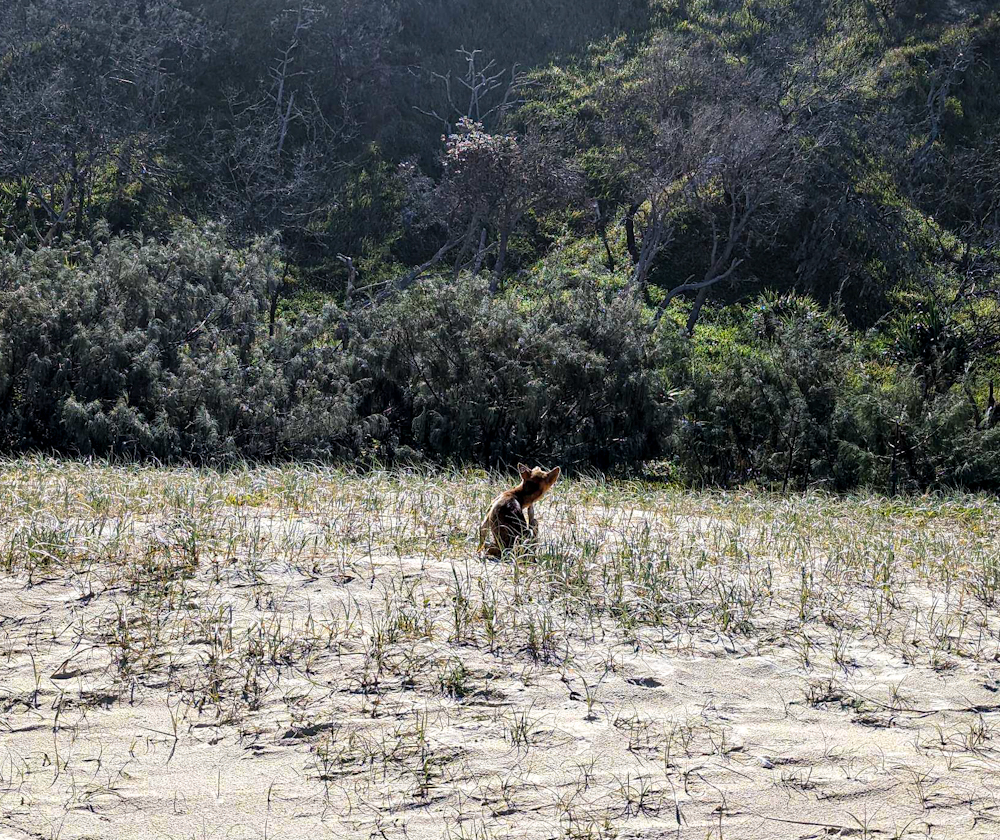 Has over 100 freshwater lakes - some of which are "perched lakes". Which means they are only fed by rainwater.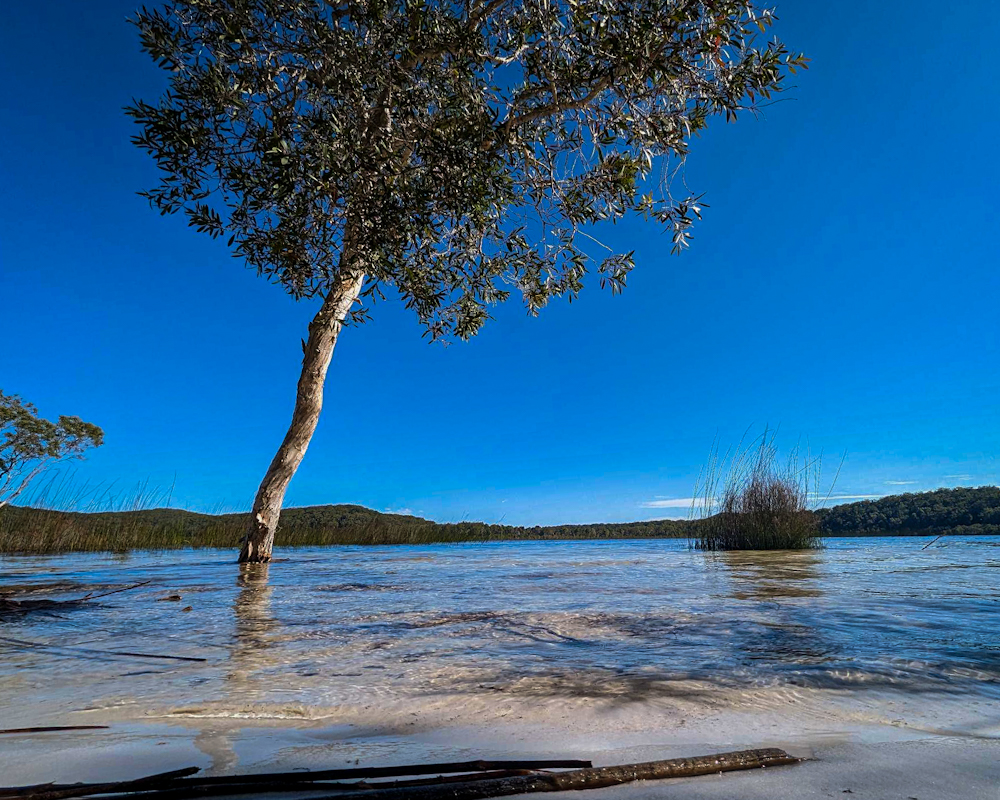 Other accommodation options
If glamping doesn't interest you there are also traditional camping options.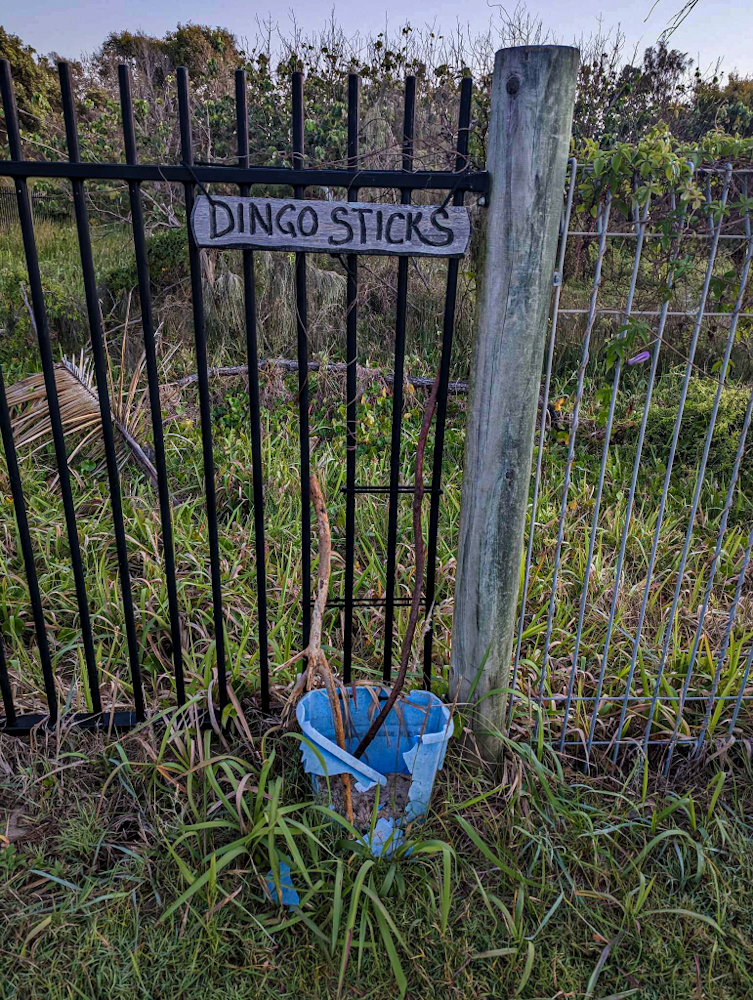 But these can be in either fenced off or unfenced areas. So be sure to double check especially when booking with children under 15.
Then there are also beach cabins, hotel rooms or holiday houses for anyone after more comfort.
There really is something for everyone here 😊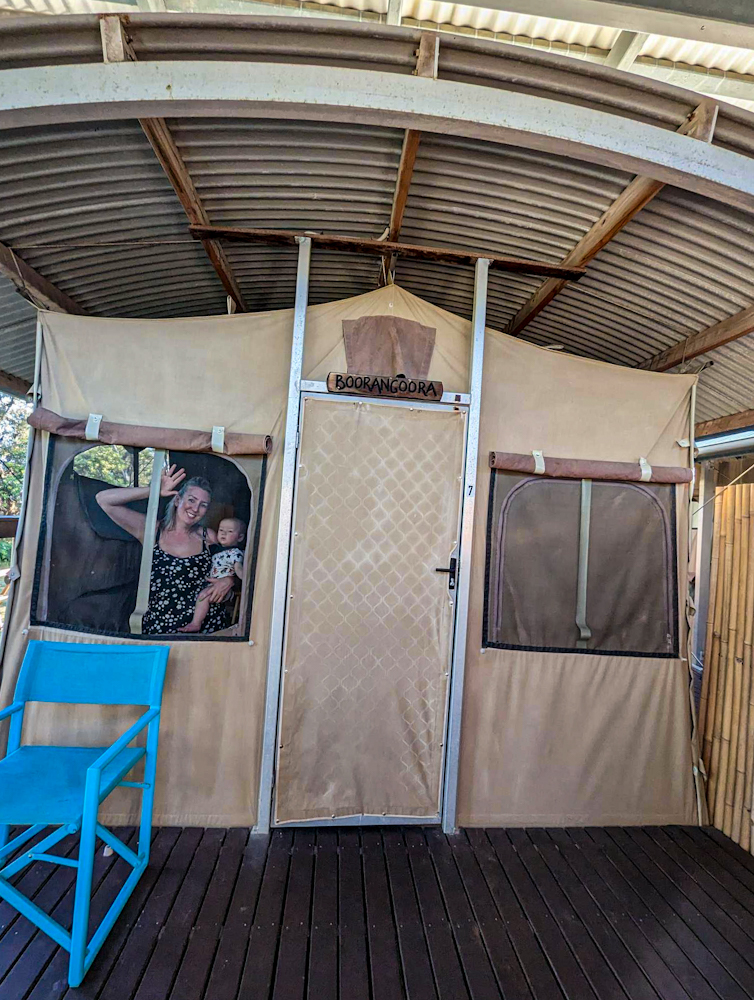 Parts of this blog first appeared on our website www.fourwornsoles.com
Check it out for more pics, info and travel blogs 🙂 Thanks for stopping by ✌
---
---