Hunting in Town for SMASh
Hello Hello everyone
A couple of weeks ago I went shopping to some charity shops in town and saw some shadows!
And of course where better to display these pictures than in a Shadow Huntest contest post.
If you want to join in the fun, then do check out that post from the wonderful Queen of Shadows @melinda010100 . so get clicking and get posting, and yes phone cameras are perfectly okay to use:)
This first shot will be my entry to the contest. It was taken on our walk into town, the shadow is mainly of the wrought iron railing fence that fences in a local primary school, and is opposite Lady Helen Street.
So maybe it should be called Shadows standing to attention for Lady Helen!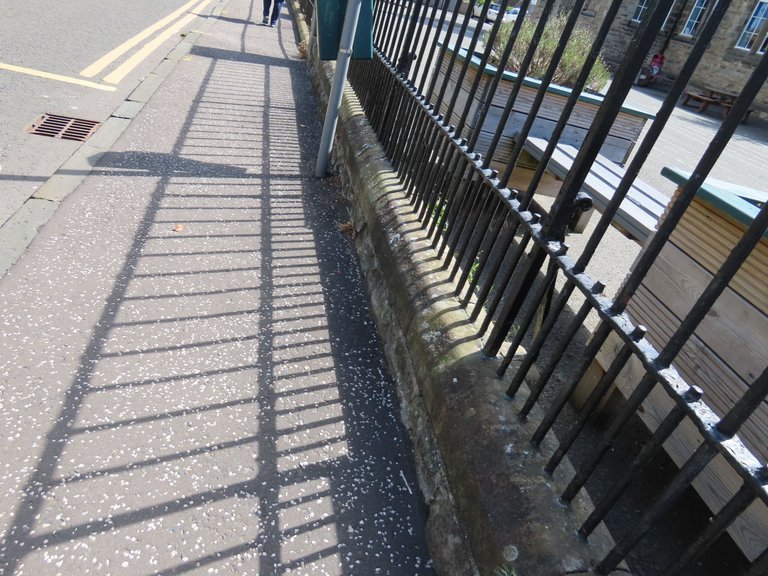 ---
The next two photographs are from we arrived in town. The street is High Street in Kirkcaldy, The Kindogm of Fife in Scotland.
It is a building skyline shadow I would say!
Although do you see the giant robot coming over the buildings in the shadow?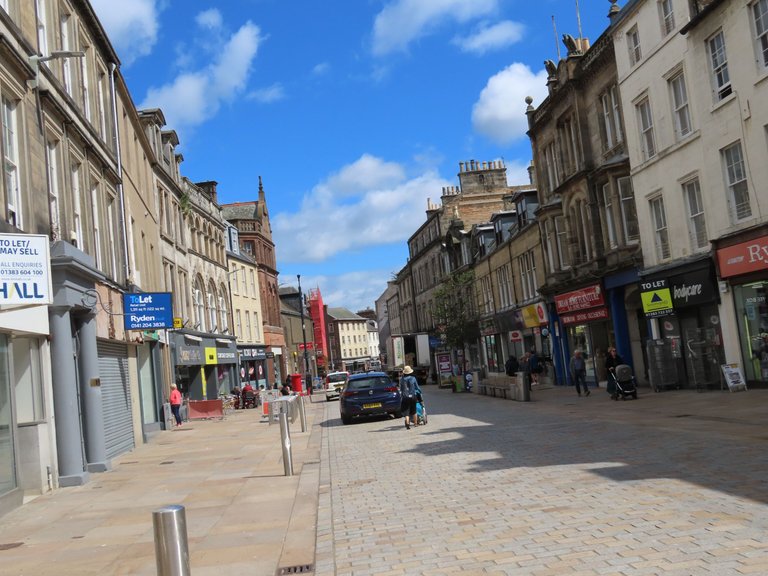 The next one is a bit further along the High Street and is on a corner, there is a signpost shadow which shows the direction to various locations in Kirkcaldy, to the right is the beach/seaside and also a Leisure Centre.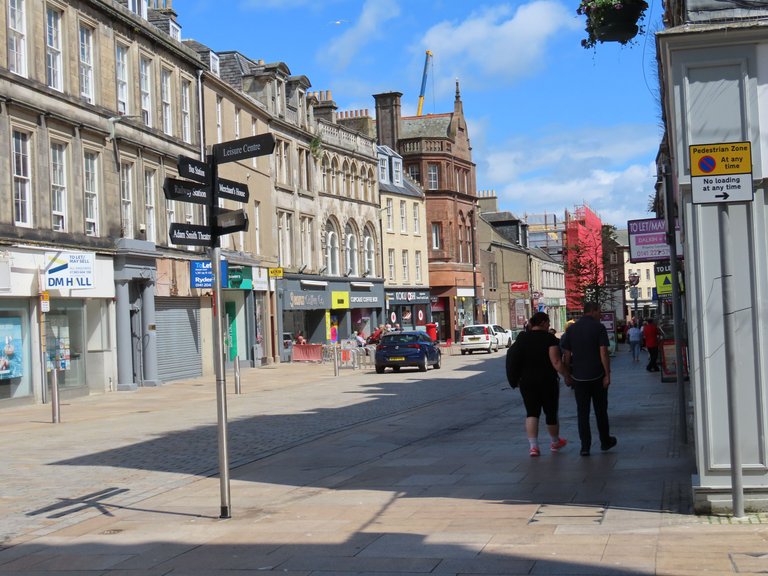 So there we have it, I hope you enjoyed our wee shadow hunting stroll to the High Street.
Thanks for joining me and enjoy your week.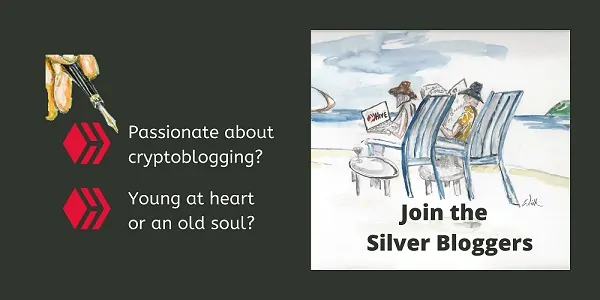 All images and ramblings are from me, the mad Scotsman @TengoLoTodo unless otherwise stated.
DO WHAT YOU LOVE AND DO IT OFTEN
Haste Ye Back!
---
---