The Cat's Life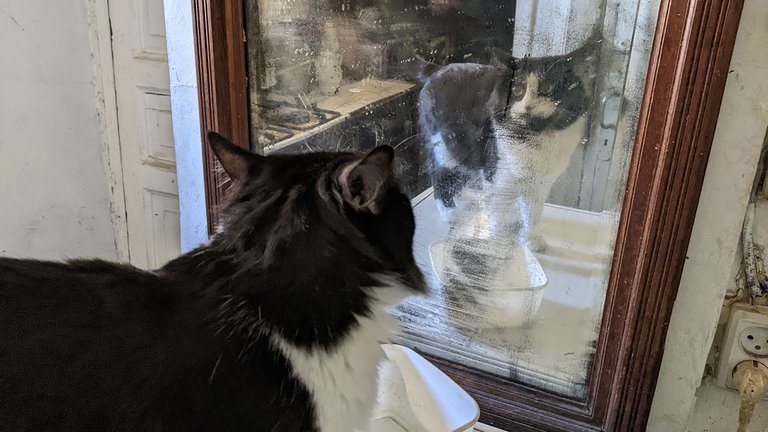 Am I the cutest cat in the world?
Greetings, my dear friends! Today I want to introduce you to a charming cat. This is my friend's cat. My friend is a painter, he spends a lot of time in his studio, which is located in the attic of an old house in the center of St. Petersburg. He often gets so involved in the realization of another project that, after a full day's work, he stays overnight in his studio. That's why his cat goes to work in the studio with my friend.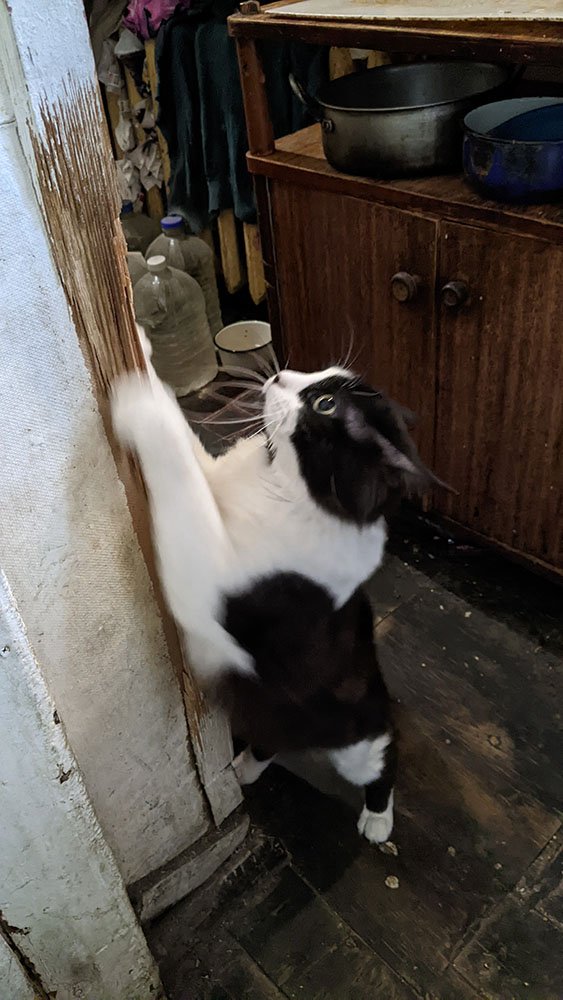 Artists rent workshops on loan from a city organization, and much of that space is in need of a good renovation. The organization is usually in no hurry to renovate, based on the attitude that excessive comfort interferes with creative work. The artists themselves also do not begin serious renovations, fearing that the transformed premises will be taken away or become much more expensive.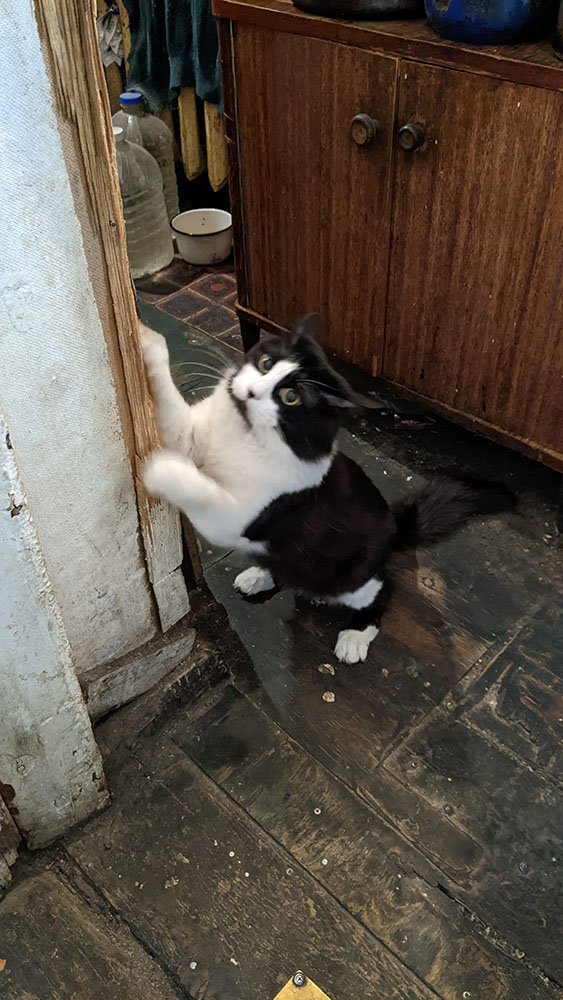 In this situation, there is an undoubted advantage: in any workshop the unique atmosphere of a bygone era is preserved. However, the cat doesn't bother himself with such considerations. He's glad he can sharpen his claws anywhere and nobody will scold him!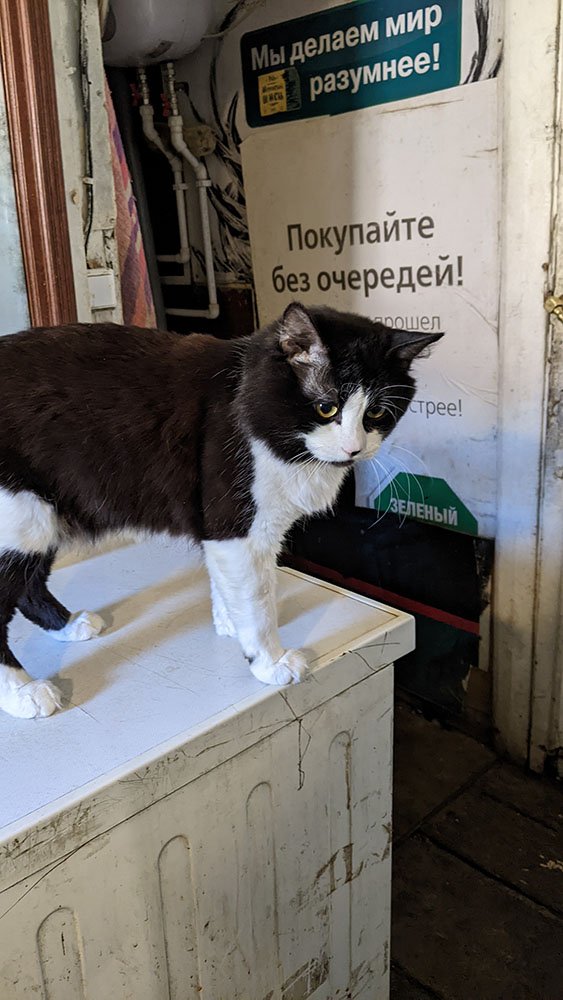 Plus, it's easy to find the perfect backdrop for posing in the studio. The text on the poster : "We make the world a smarter place!" Absolutely a fair statement, it seems to me.
PS. A little bonus from the entryway: portraits of two cats near the elevator. The text next to it is a proverb: "A century of living, a century of learning":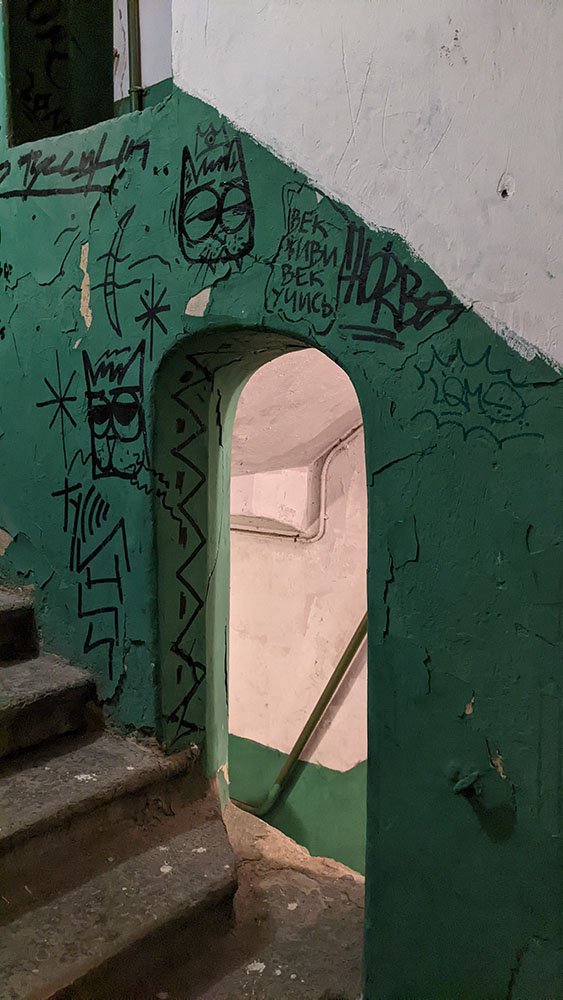 | ○ | ○ |
| --- | --- |
| Smartphone | Google Pixel 3a |
| Location | Saint Petersburg, Russia |
---
---