Döner Kebab, Turkish Pizza & Lamb's Shoarma At Amsterdamse Poort 🥙
The Amsterdamse Poort - a shopping center situated in the South-East of Amsterdam - has undergone some significant changes and keeps transforming into becoming the "heart of the city". Shopping, education, work, living, music, entertainment, artistry and food of course are some of the activities to be experienced.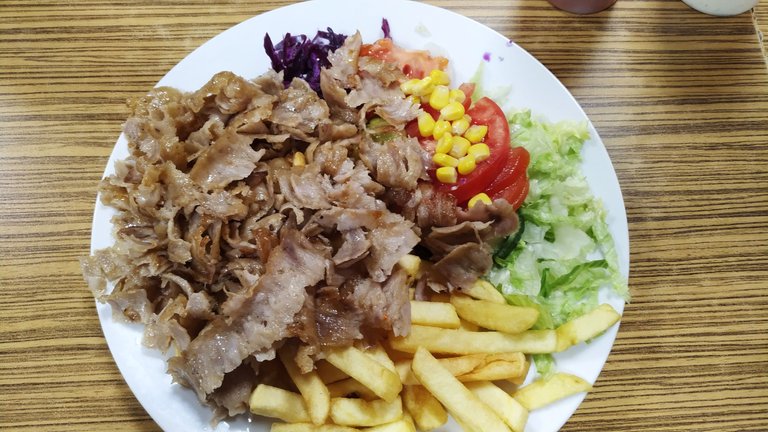 ---
We've been there a couple of times before for a myriad of reasons and because of the diversity, chill and friendly vibes and some of my favorite shops located there, it's a joy every time. This time we wanted to get a bite to eat before an appointment and decided to try a döner kebab place in the shoppers hall.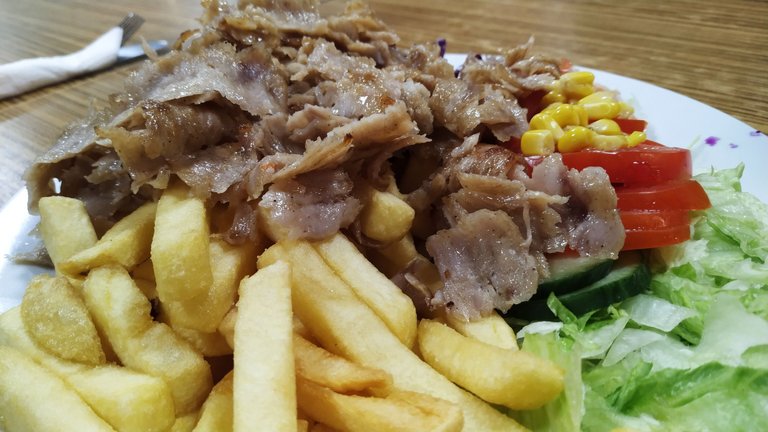 As lamb's meat is on the expensive side in Suriname - where I'm from - I can count the couple of times I've had this as a protein on my plate. So when I saw it on the menu board I didn't hesitate for too long to order the lambs shoarma with fries.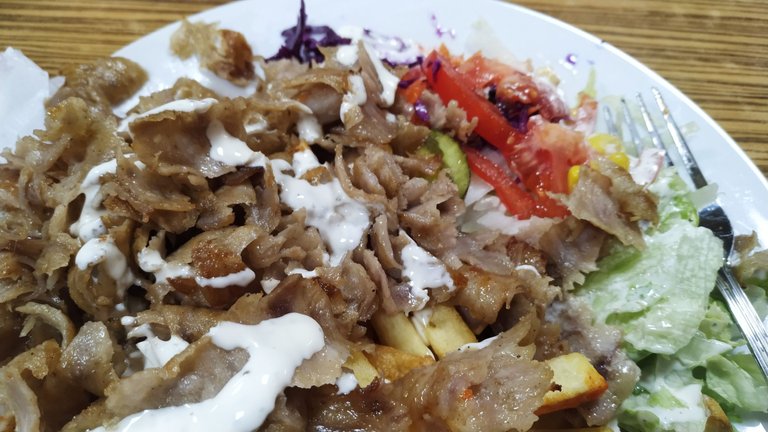 The dish came with a fresh salad consisting of red onions, lettuce, corn and tomatoes. The (garlic and hot) sauces were at the table and were great additions to the flavors. Everything tasted fresh, the meat was tender and juicy and the meal was filling.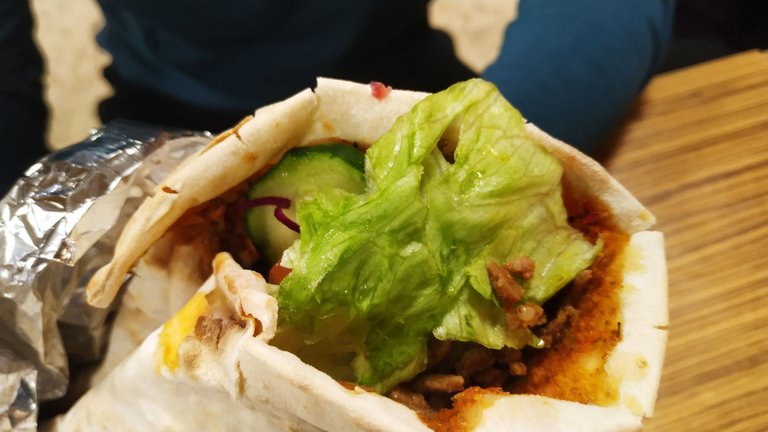 ---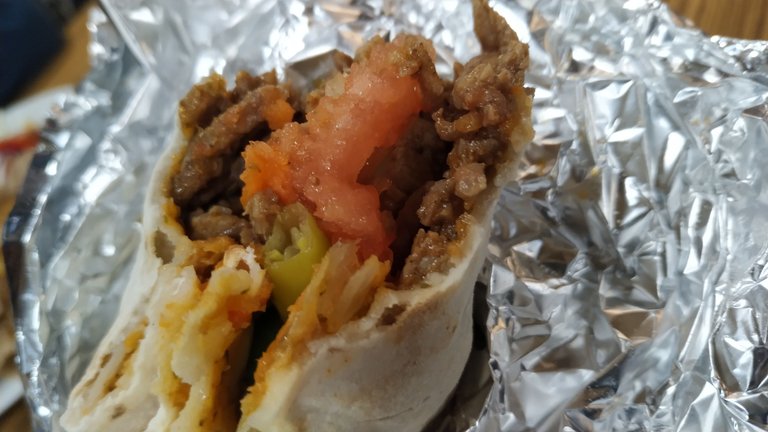 @rarej went for a Turkish pizza, stuffed with lettuce, cucumber, tomatoes, red onions and hot sauce. Poultry was his choice of meat. This was also fresh and satisfying, but not as filling as the full meal I ordered. It's recommended for people on the go and/or a light lunch. The hot sauce and especially the chilies also provided the burning mouth sensations.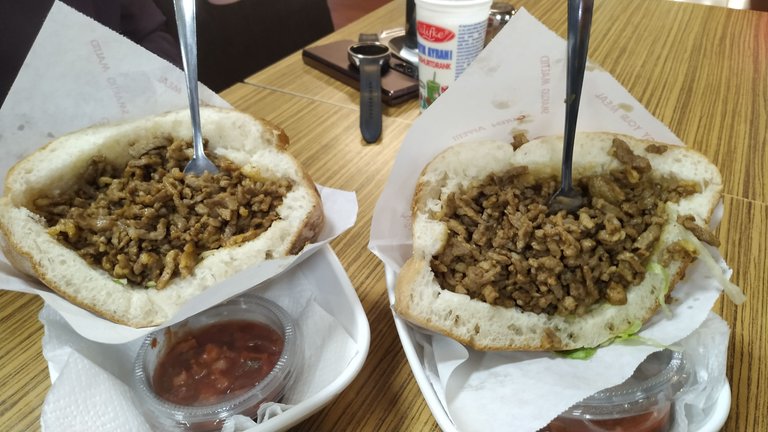 The others in our party ordered the döner kebab, that came with a specially home-made , (hot) sauce which had a tangy, spicy and zesty flavor. According to one, this place is preferred because it provides the thicker bread as opposed to the (usual) flatbread.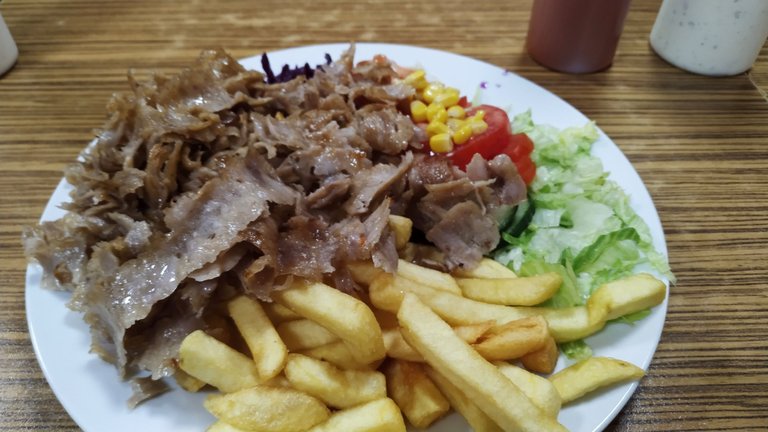 All in all, a place to come by again, because of its affordability, quick (on-the-go) service and its convenience. Not to mention good satisfactory Mediterranean food. What Mediterranean food should we try out next? Let me know in the comments below 🤓.
---
Chasse into the backstage! 💃
---
---