Cross Canada Trekking - Part 15 [Viewing Burgoyne Bay from the Other Side 🐟]

Having had just finished the course we came to the island to do, we had a bit more spare time during the days for getting to explore the little offerings, of which there was many. One of the participants of the course was working for Sirewall, she mentioned her and another employee were going Canoeing/Stand up Paddleboarding(SUP) in Burgoyne Bay on Saturday. I asked if I could tag along and they were more than happy to let me do so. One thing about Salt Spring Island was that people were really nice. I guess it comes with the territory of living in such a beautiful place.
We had already visited Burgoyne Bay, and when you are standing on shore, the perspective is limited and the feeling quickly turns to "is this really all there is?" Of course the surroundings are still beautiful, but it really wasn't until that Saturday that it really 'clicked' for me. Once we were out on the water I remarked to my new friends, "I can really see why people want to live here!" My companions readily agreed with my statement. After all, they were living there.
Not only could I finally say "I have canoed in the ocean!" Something I never dreamt of saying. Literally, because the thought had never occurred to me-I was used to lakes being the only thing one could Canoe in. I could say I had seen a hugely diverse display of marine biology. Probably in 1 hour I had seen more marine wildlife than I had in the rest of my life. I lost count of how many different jelly fishes I saw, of all different kinds. Also there were lots of cool crabs, also of different varieties. At first, I thought they were sea lions, but I stood corrected that the large group of seals following us around were in fact seals. I wouldn't have been able to tell the difference really. So all of this contributed to the different perspective gained from taking to the water, as well as just seeing the shoreline, mountains, trees etc. from the water and not just standing on the shore. It was a really awesome day, when we got back we had some great local food from Al's Takeout, a place which I ended up returning to another time because it was such amazing food.
After that, all that was left was to pack up my stuff, we were moving from the farm we were staying on and doing the course, to a provincial park. I was excited to see the provincial park, because I had heard from a few different places of how nice it was. I will have to leave that for another post at a different time, along with more Als Takeout.
Clicking on a pic will load a higher resolution copy
---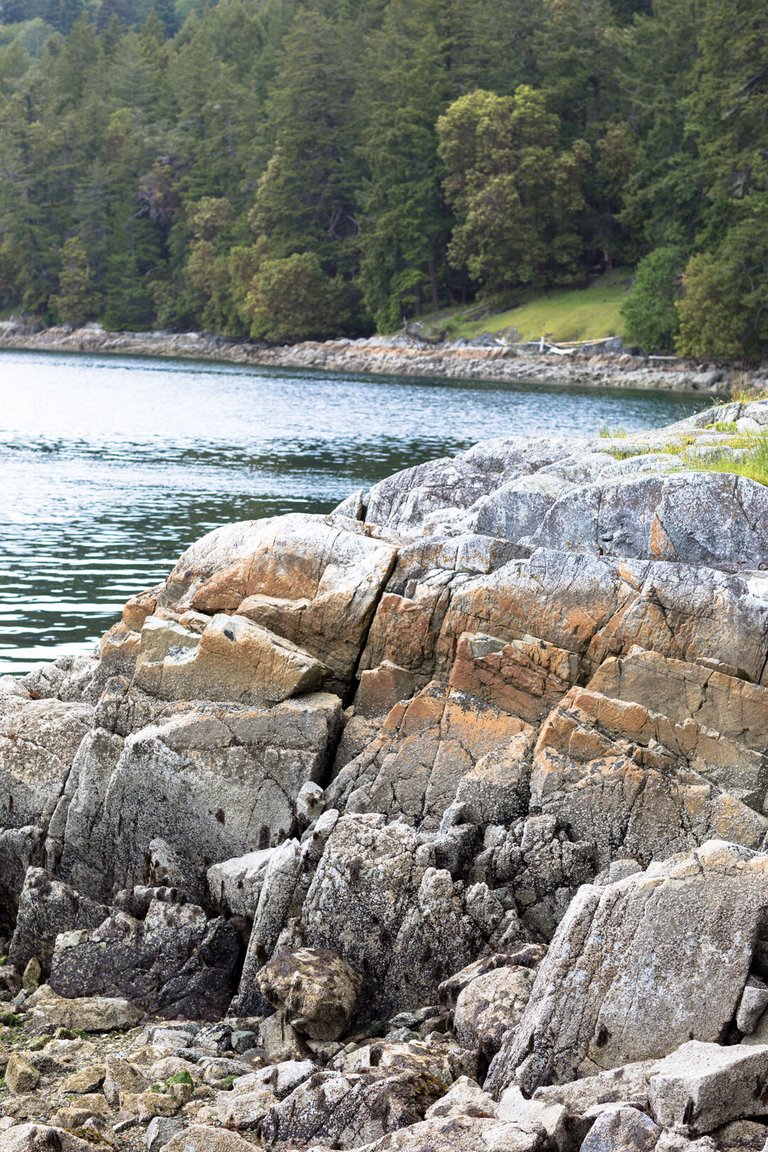 Before embarking on our aquatic adventure
---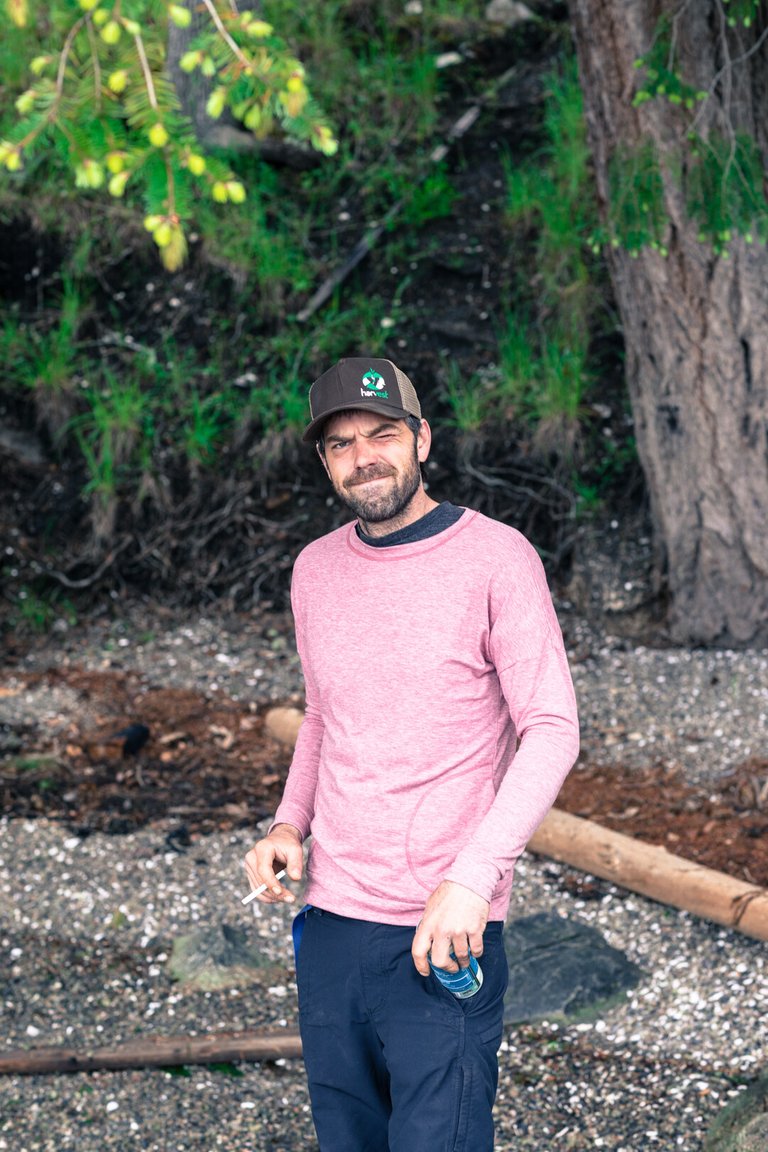 Nathan, our "tour guide" for the trip. It was his canoe and SUP we were using.
---
It was a nice canoe and SUP - Highly reccomend
---
Rocky terrain is part of the bay
---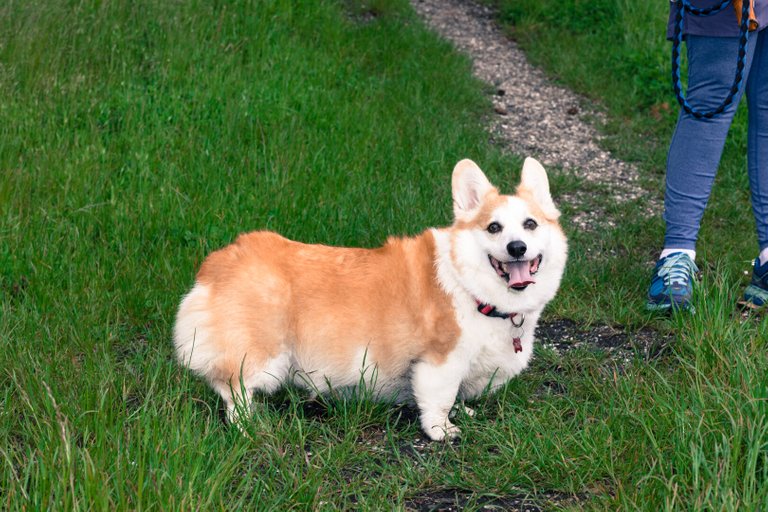 We made it onto shore to find some people walking this cute Corgi - I forget his name however
---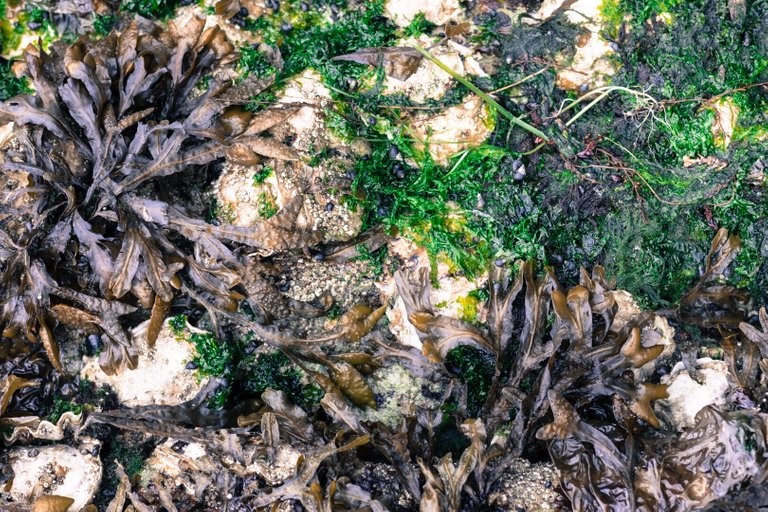 More lifeforms by the oceanside
---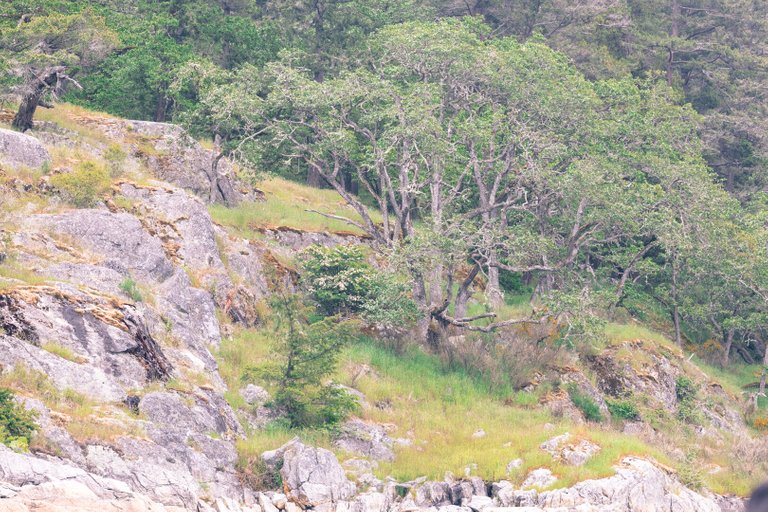 Arbutus trees take hold in the craggy cliffside
---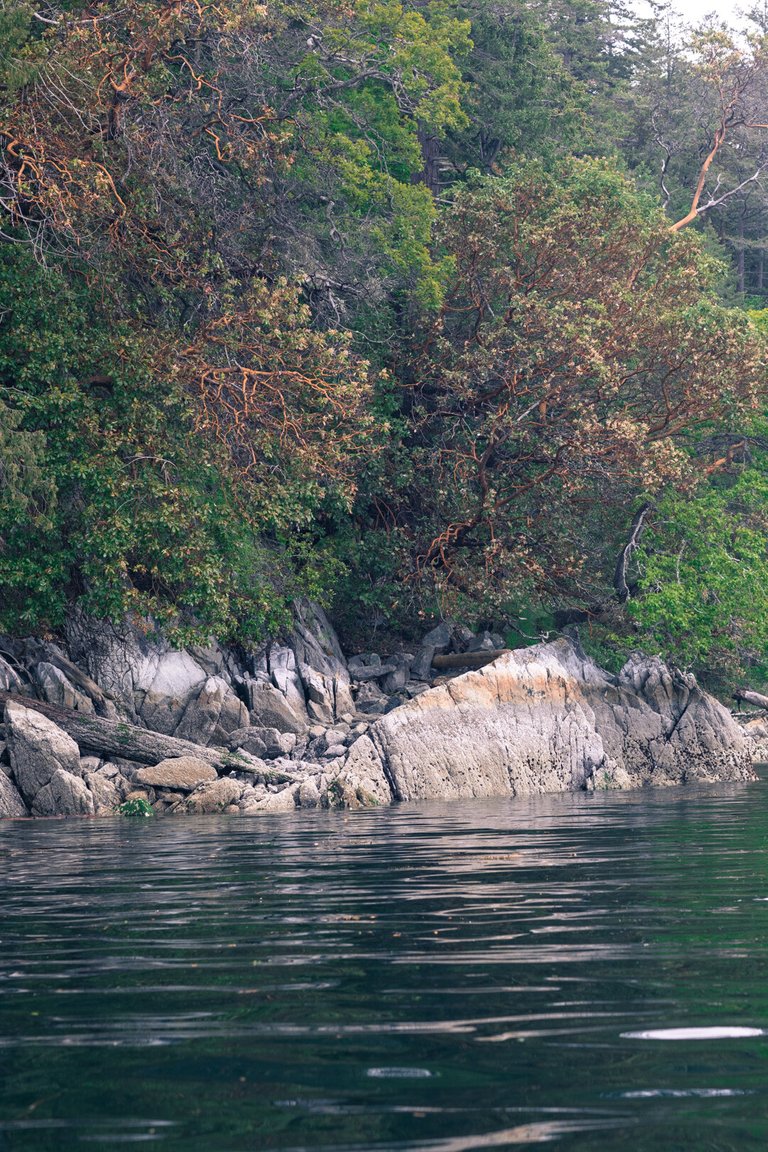 More views of the Red Arbutuses
---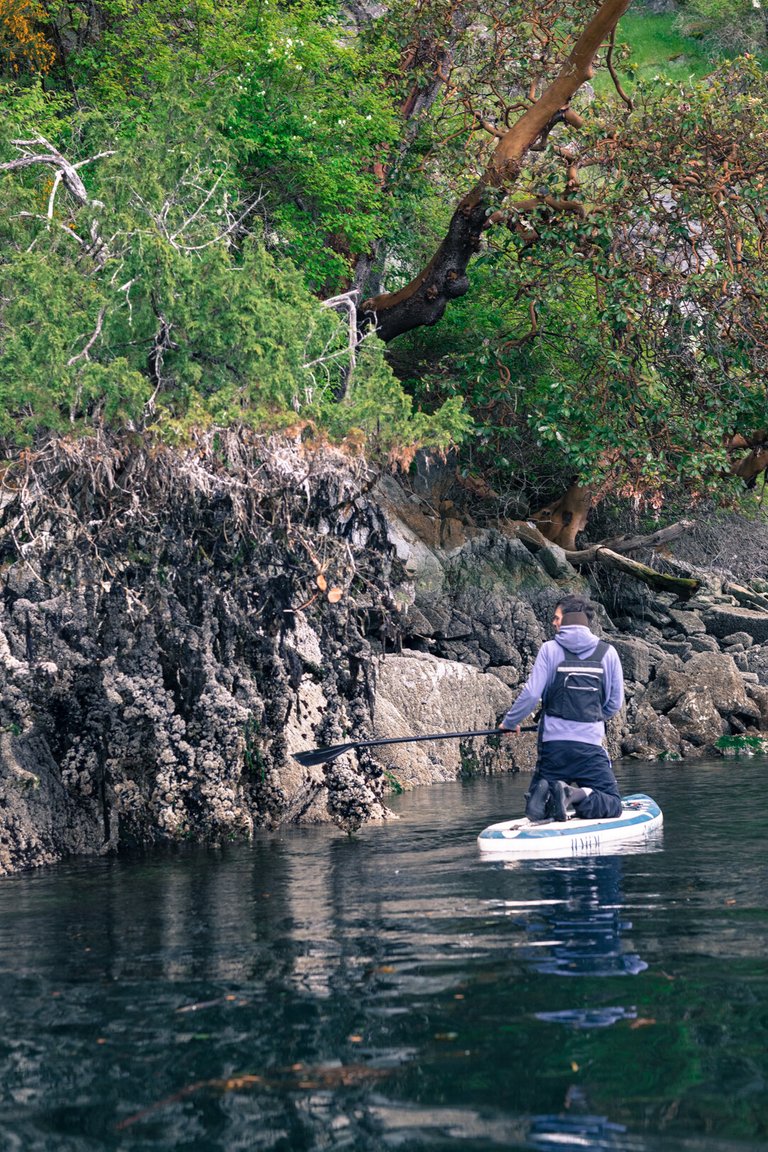 Our guide showing us the way. At this point I think I was figuring out the canoe steering
---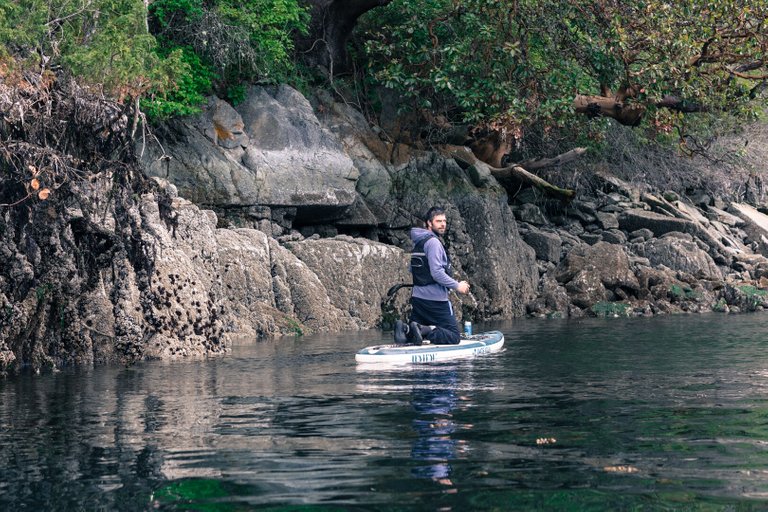 Getting a different perspective
---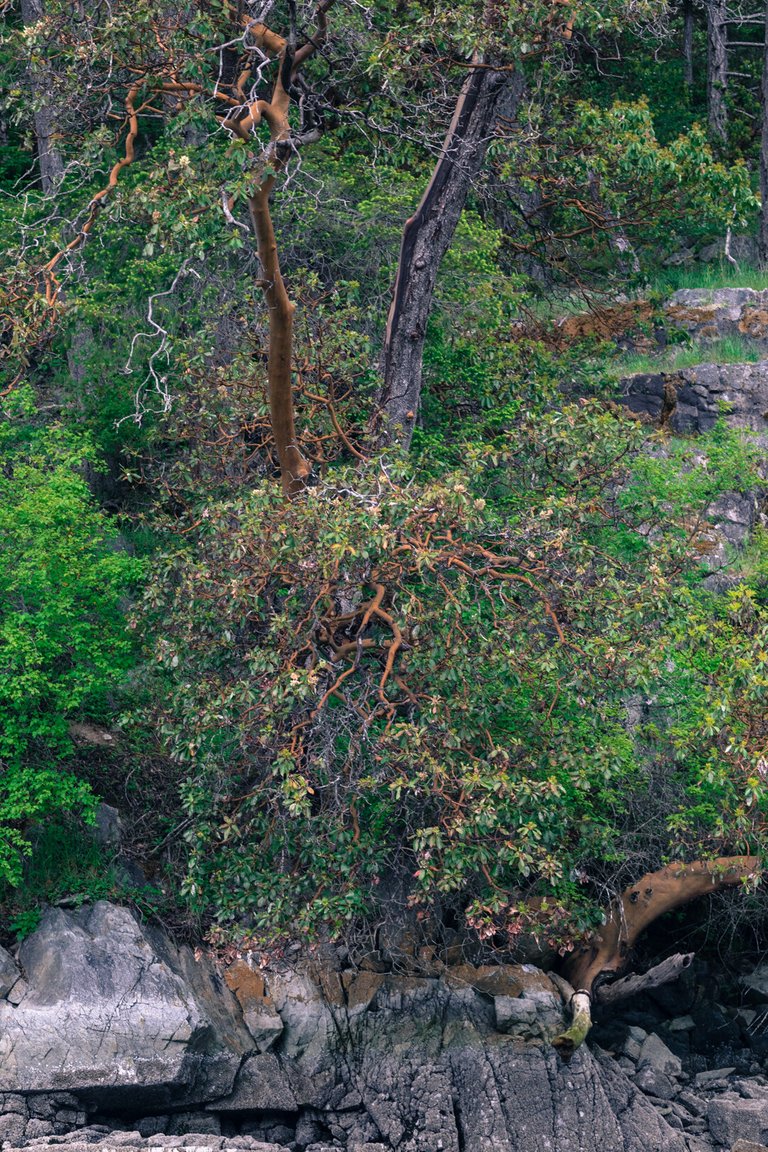 The Arbutus trees are particularly wild to witness - we don't have any where we are from
---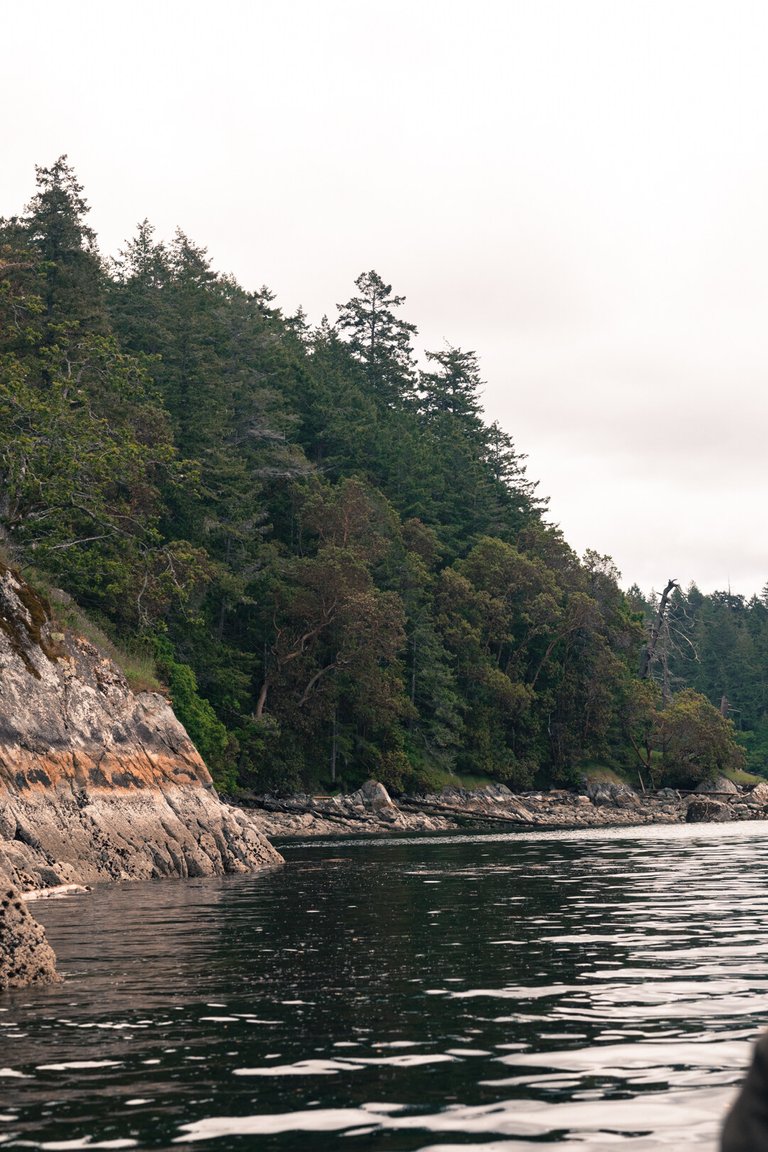 Along the coastline
---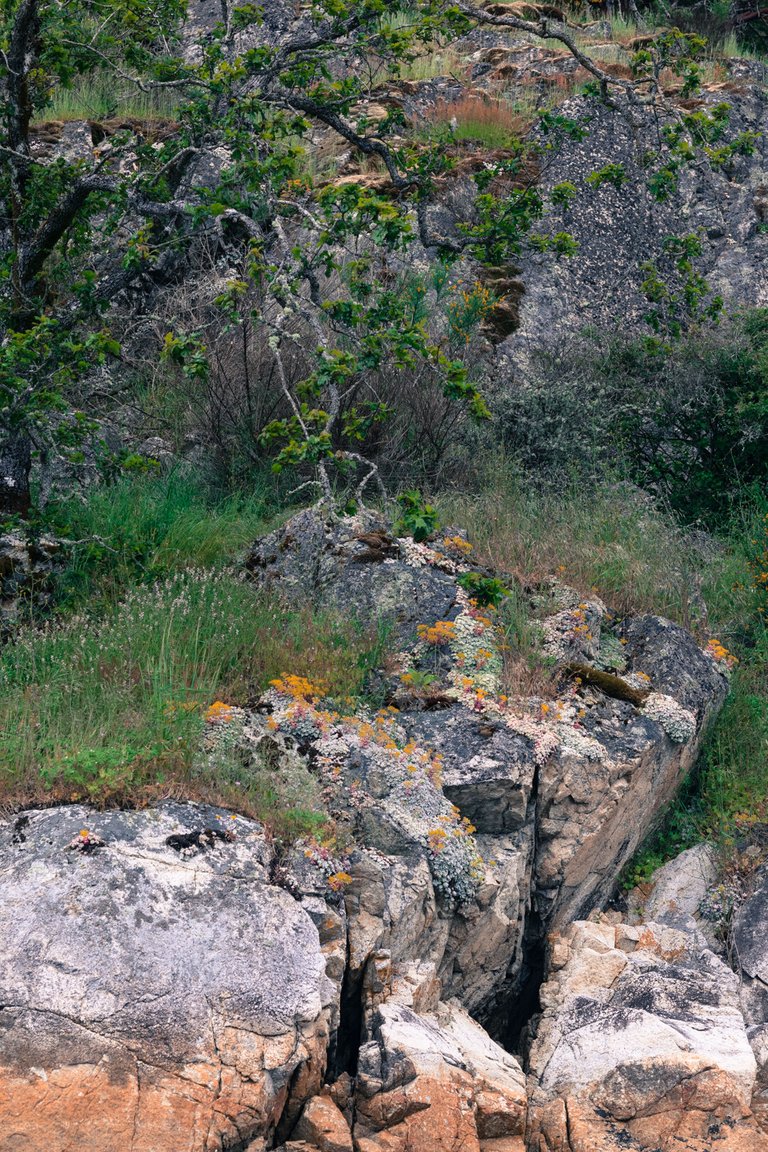 Coastal Colours
---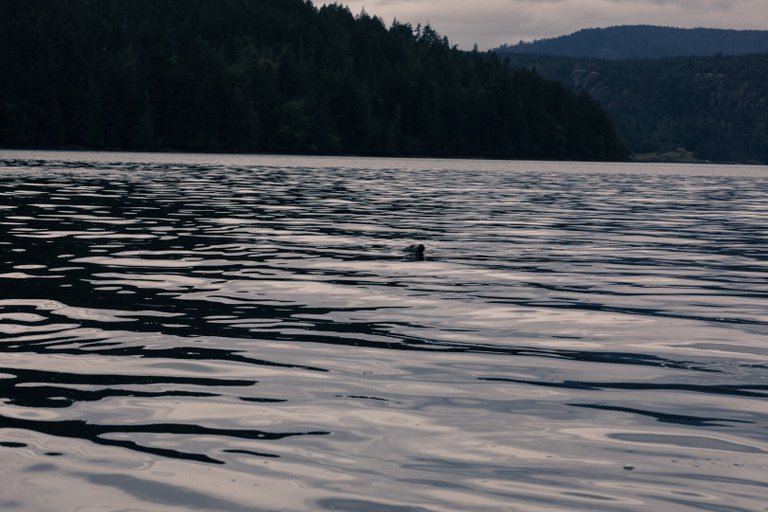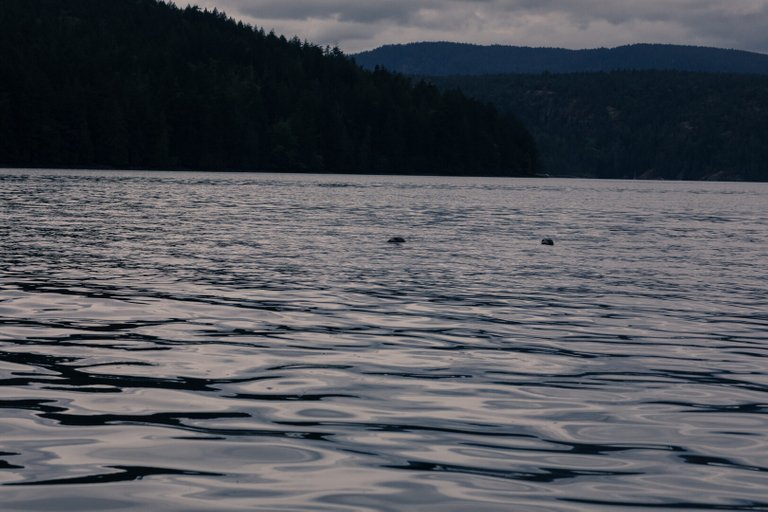 It's hard to see them, but Seals kept following us, as if to say hello - or maybe in hopes of some food
---
Dead Trees | Dead trees equals driftwood
---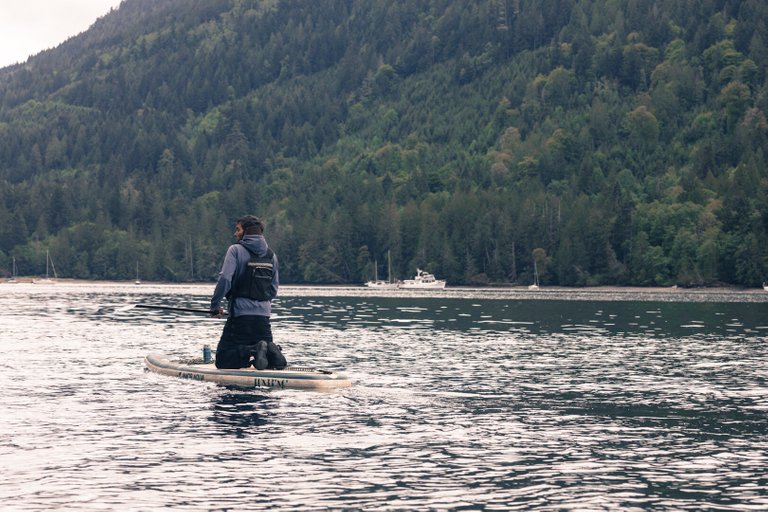 Nathan with some boats in the bay
---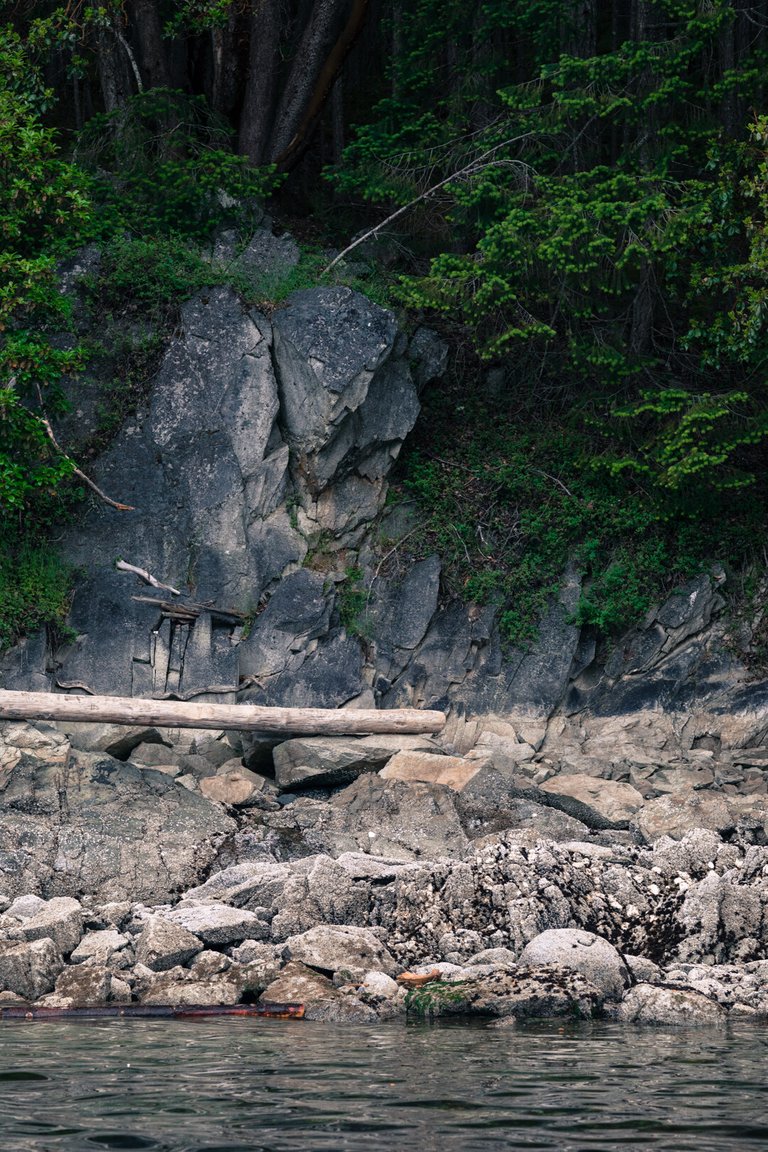 Rock Spirits
---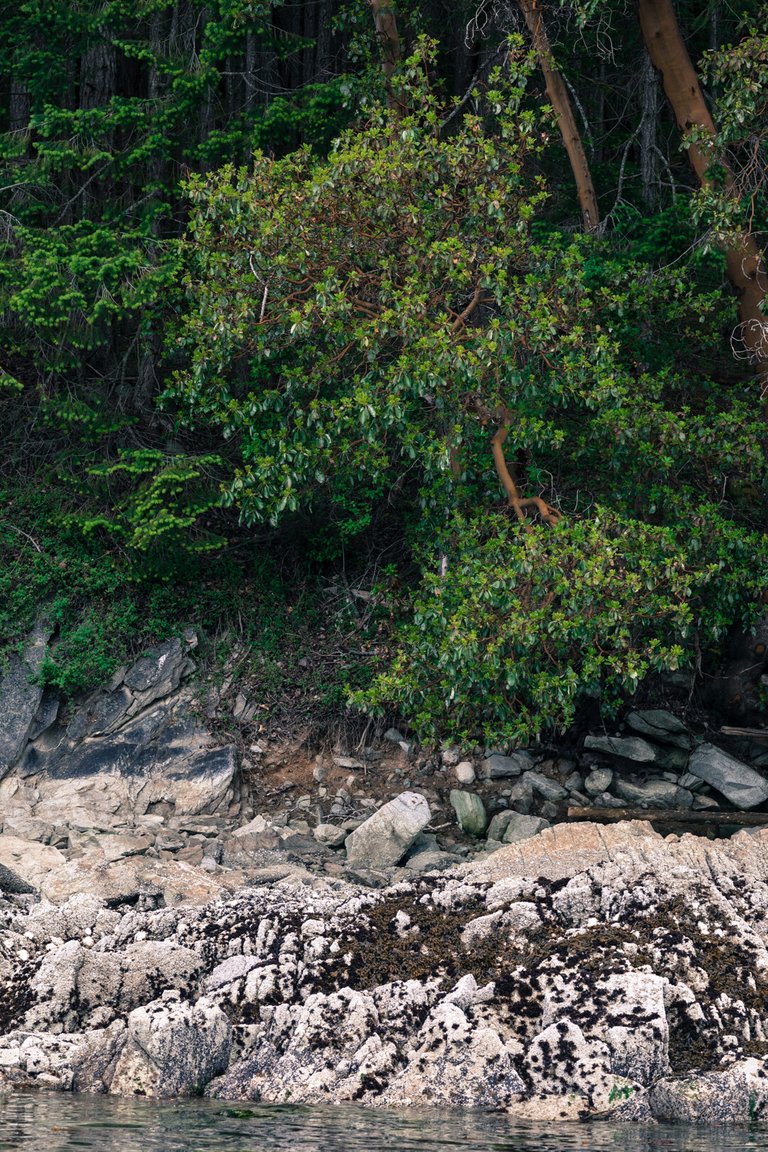 TidaLevels
---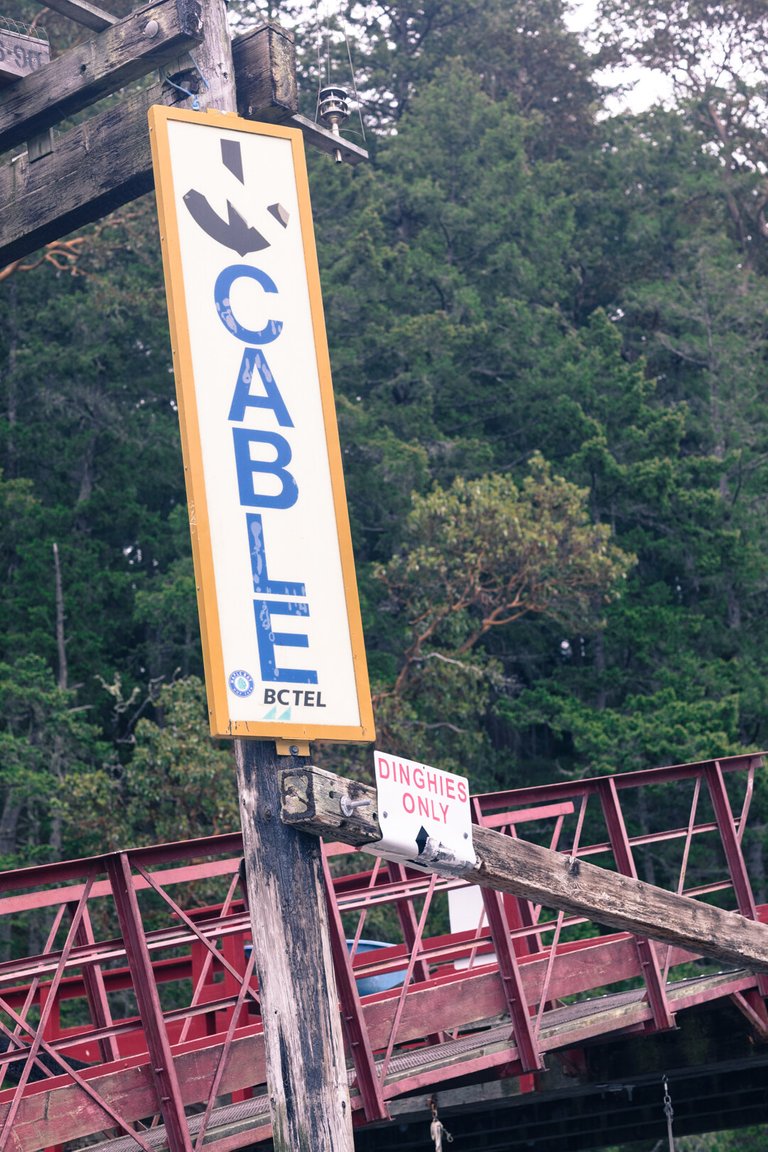 Cable Warning - Becareful when you're playing iwth your dinghie
---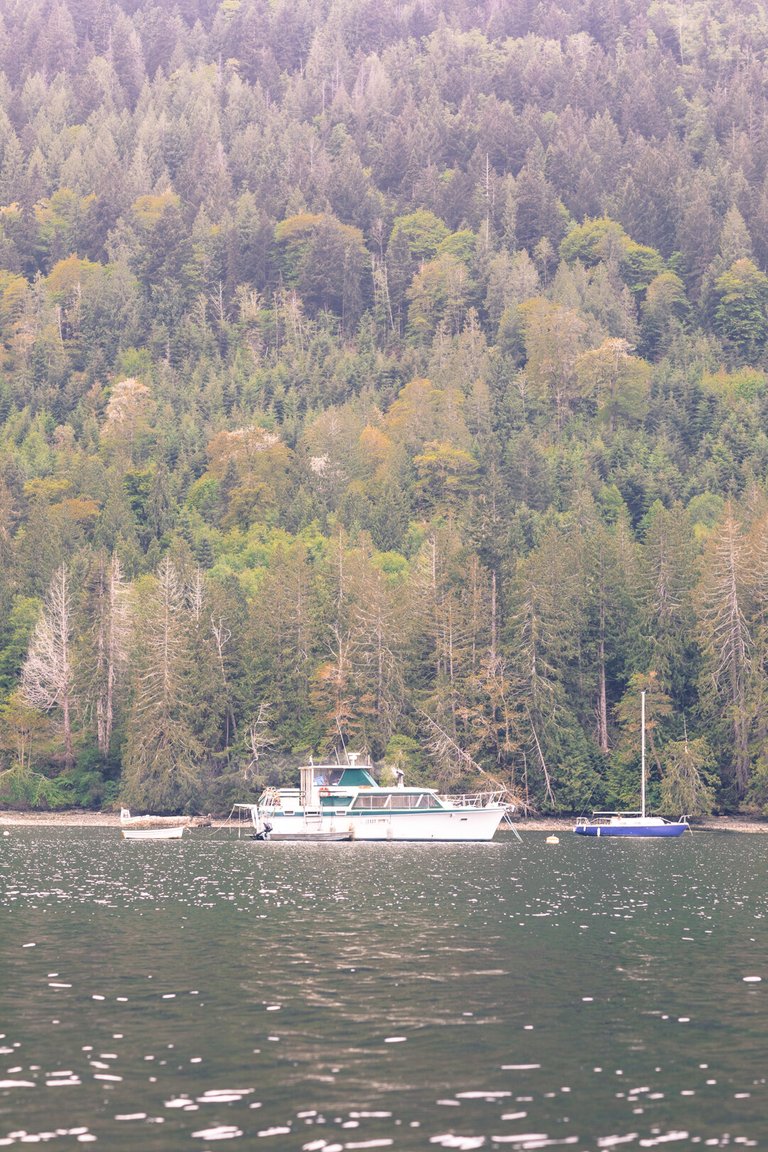 The last great renegade outpost
---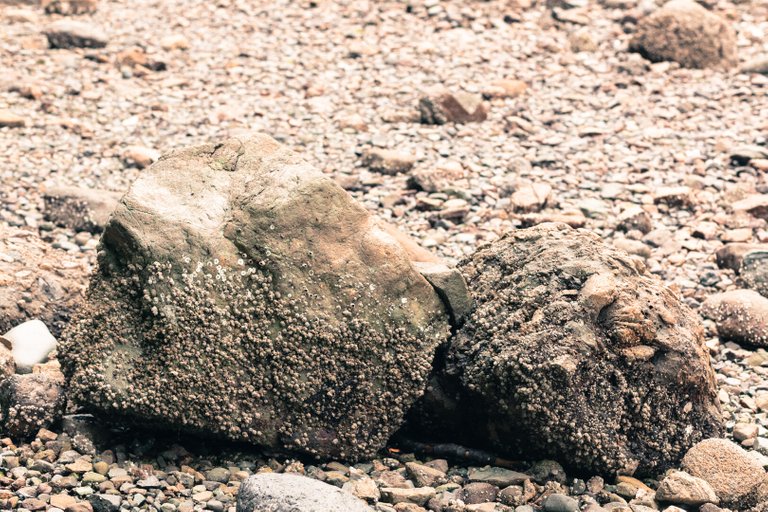 Back on land with the barnacled rocks
---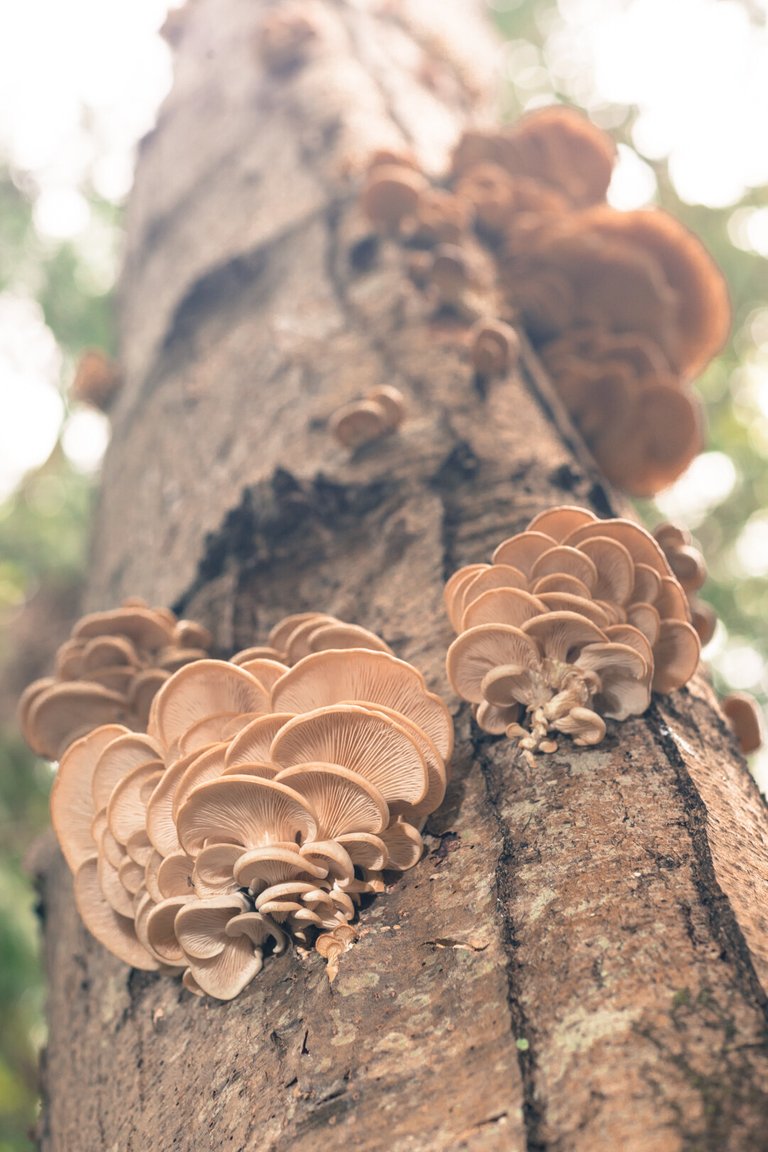 Our guide made us swear absolute secrecy with his location for oyster mushrooms
---
Everything grew so beautifully
---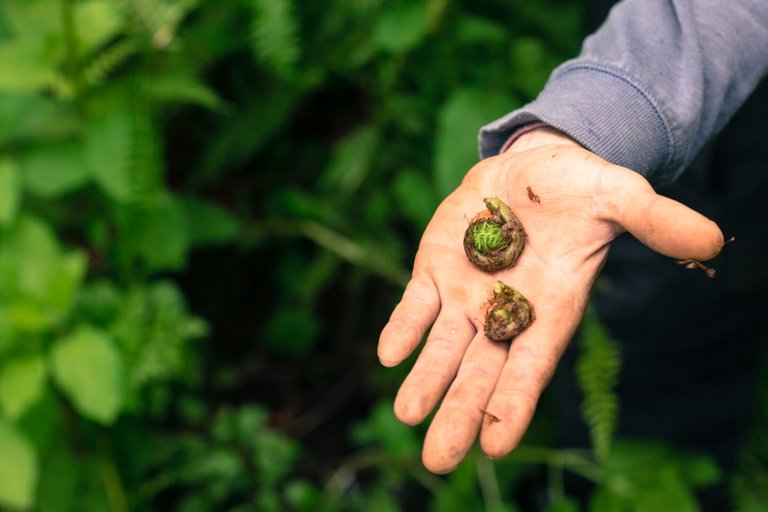 Edibble foraged fiddleheads
---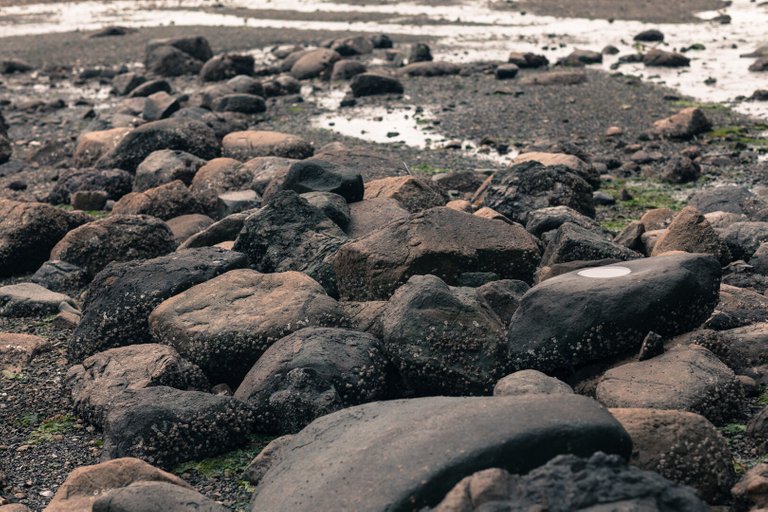 More rocks on the shore
---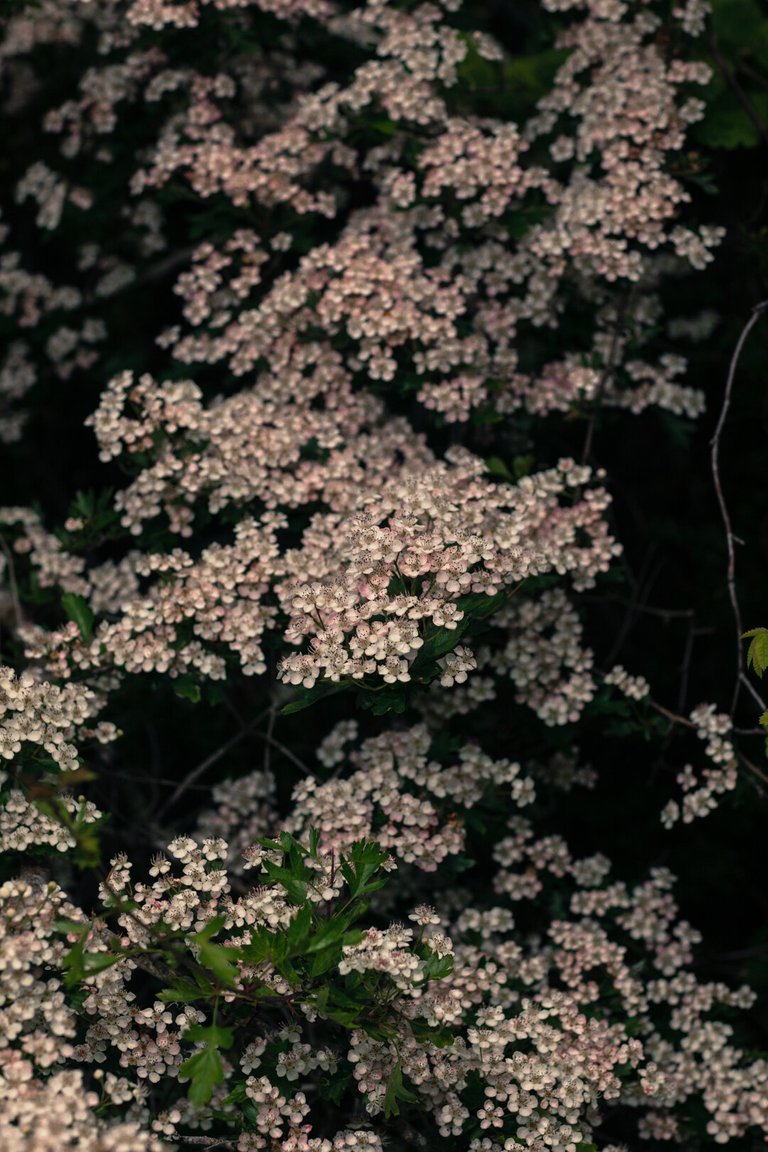 A type of wildflower I am not familiar with
---
Going back the way we came
---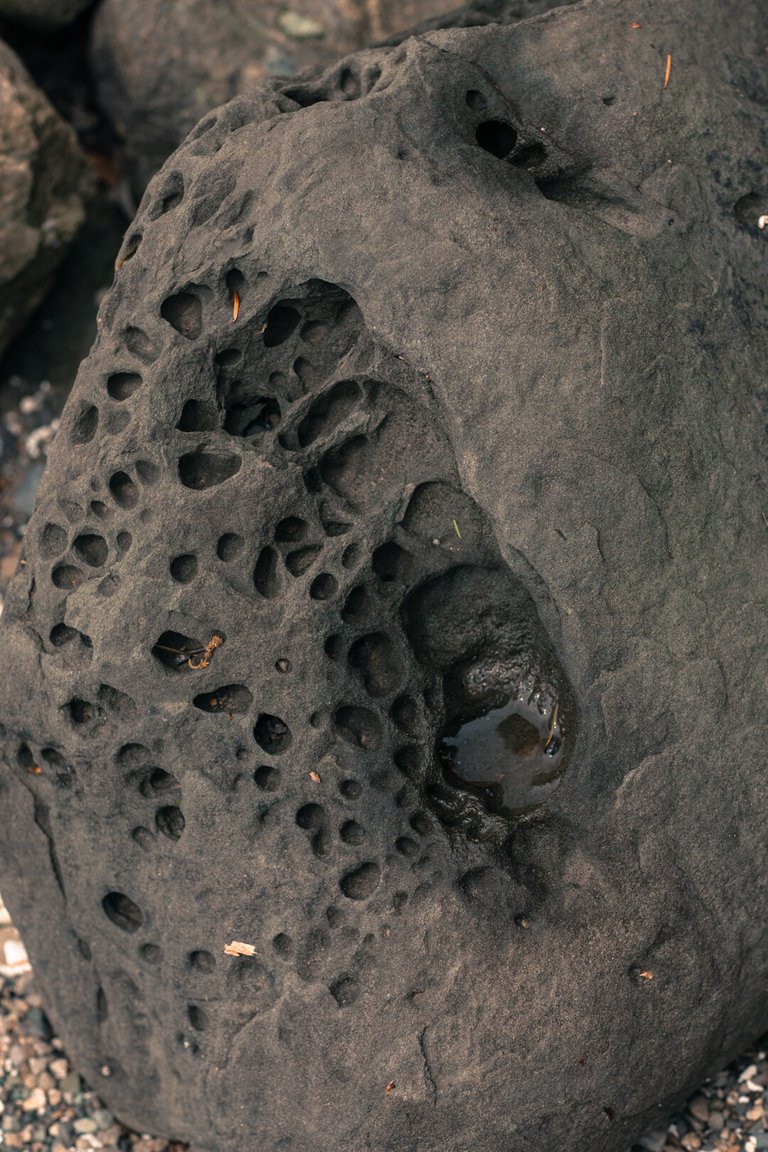 Interesting erosion on the rock
---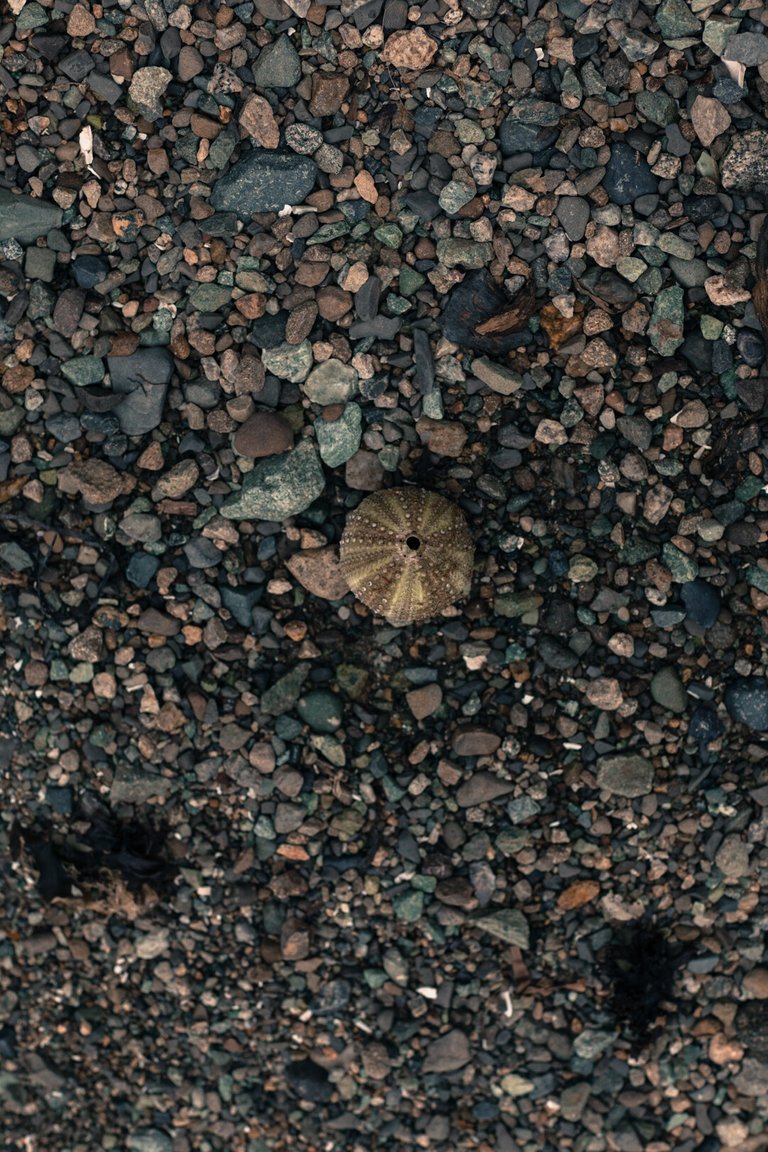 Some sort of aquatic puffball creature?
---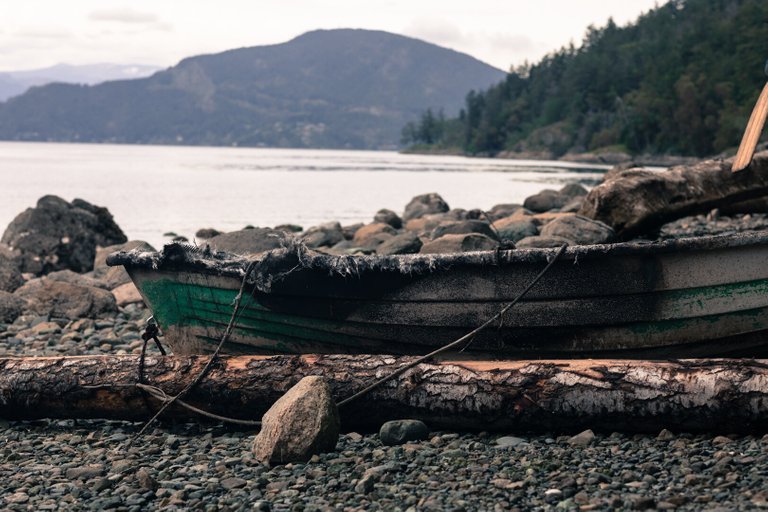 An old boat, awaiting the return of it's rightful owner
---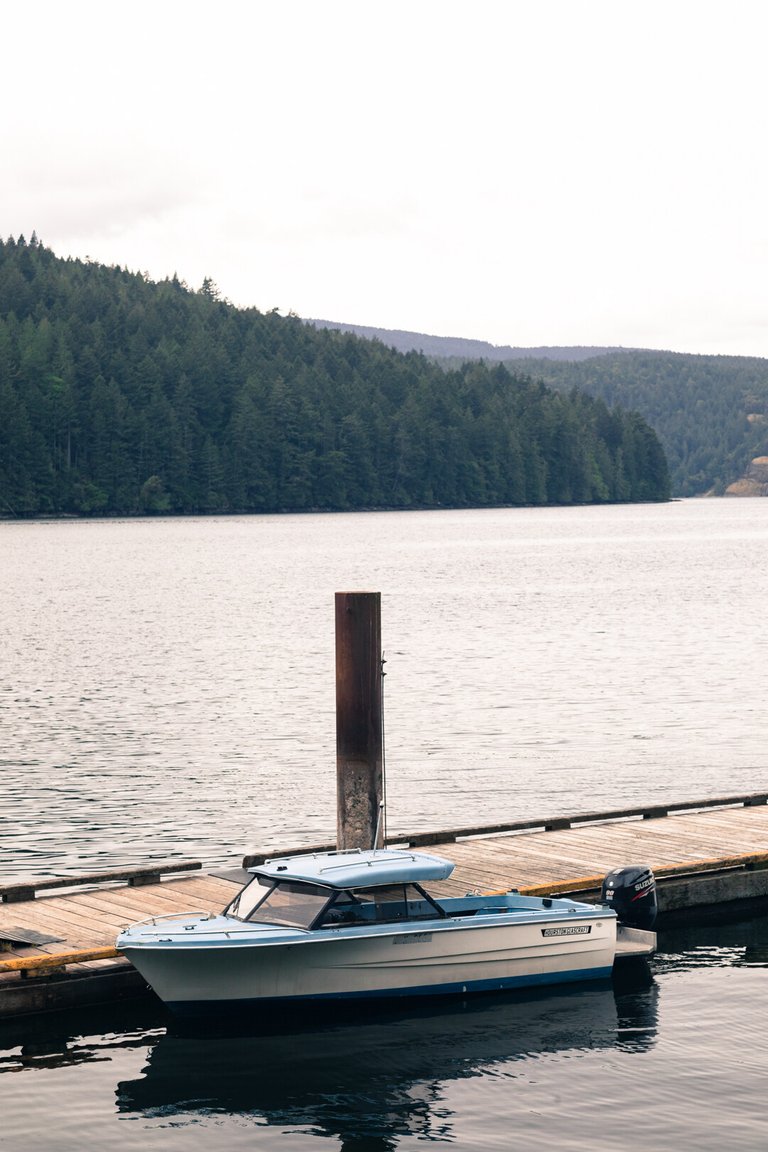 A newer vessel at the dock
---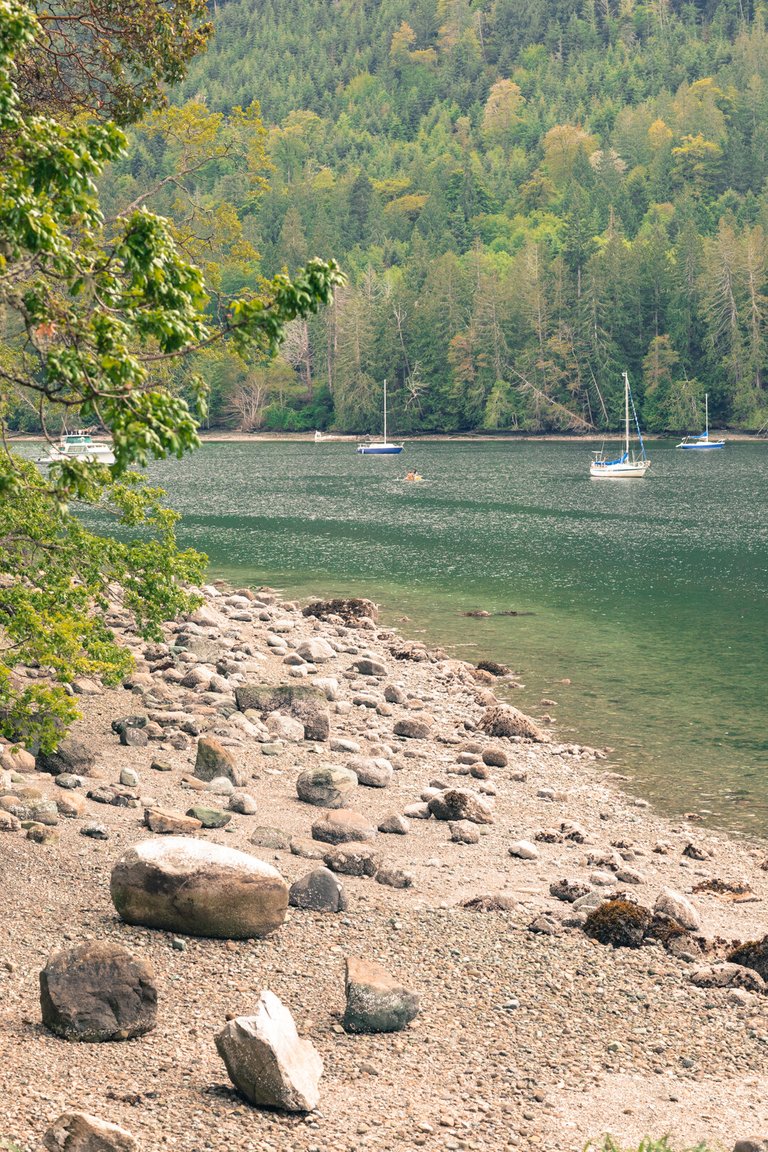 Stones watch over the residents homes out on the bay
---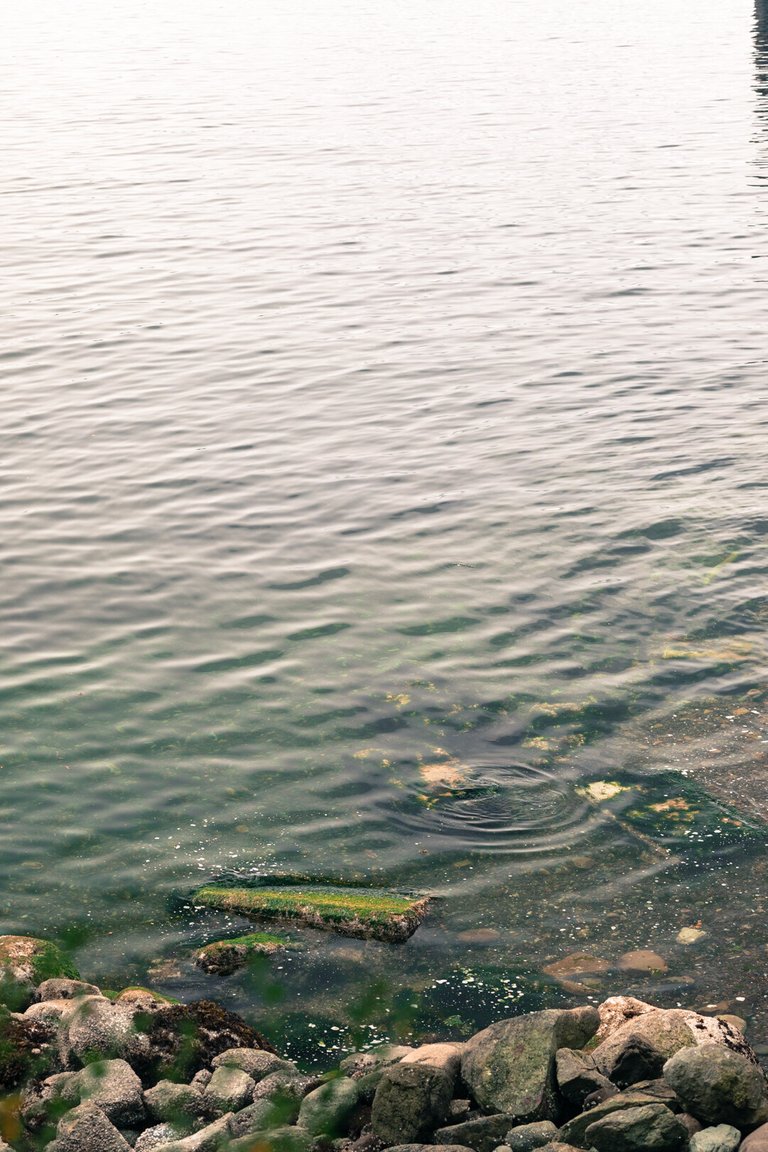 What lurks beneath?
---
Back on the farm, I bade farewell to the rooster and was on my way.
---
|--> Thanks for stopping by 😺 <--|

---
---