The most memorable weekend I've had in the last few months! 🍣 [ENG]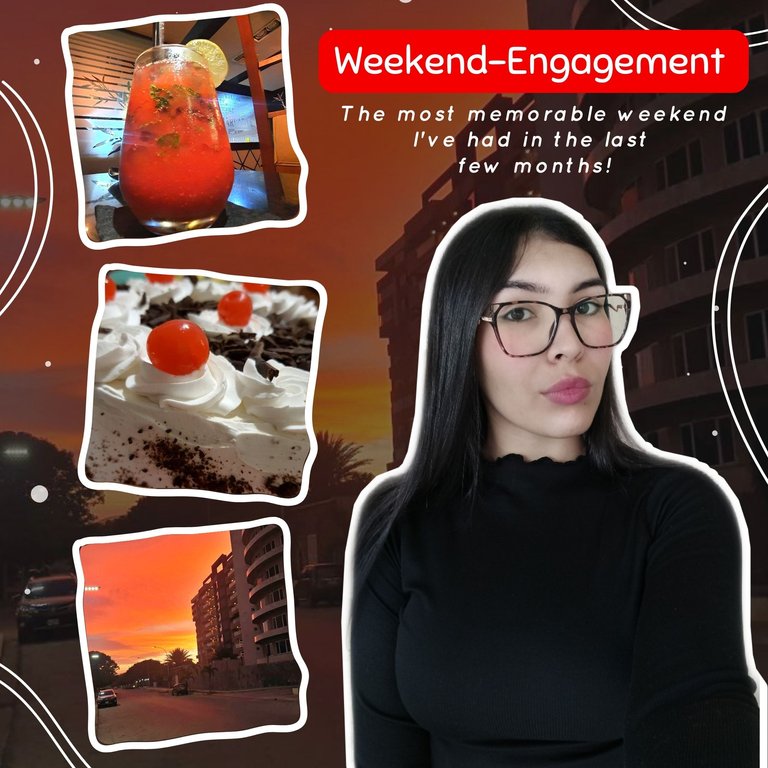 Welcome 🙋🏻‍♀️!
Hey dear friends! I hope you are very well and have a great weekend, for my part, I am happy because I was just going to tell you a little about this weekend, which seemed to me the best I've had for many months, so once again I join the weekend engagement proposed by @galenkp, where coincidentally there is a question related to what I lived this weekend:
📍 Show and explain one of your memorable weekends
All the topics are interesting, if you have not yet joined this contest I invite you to do so!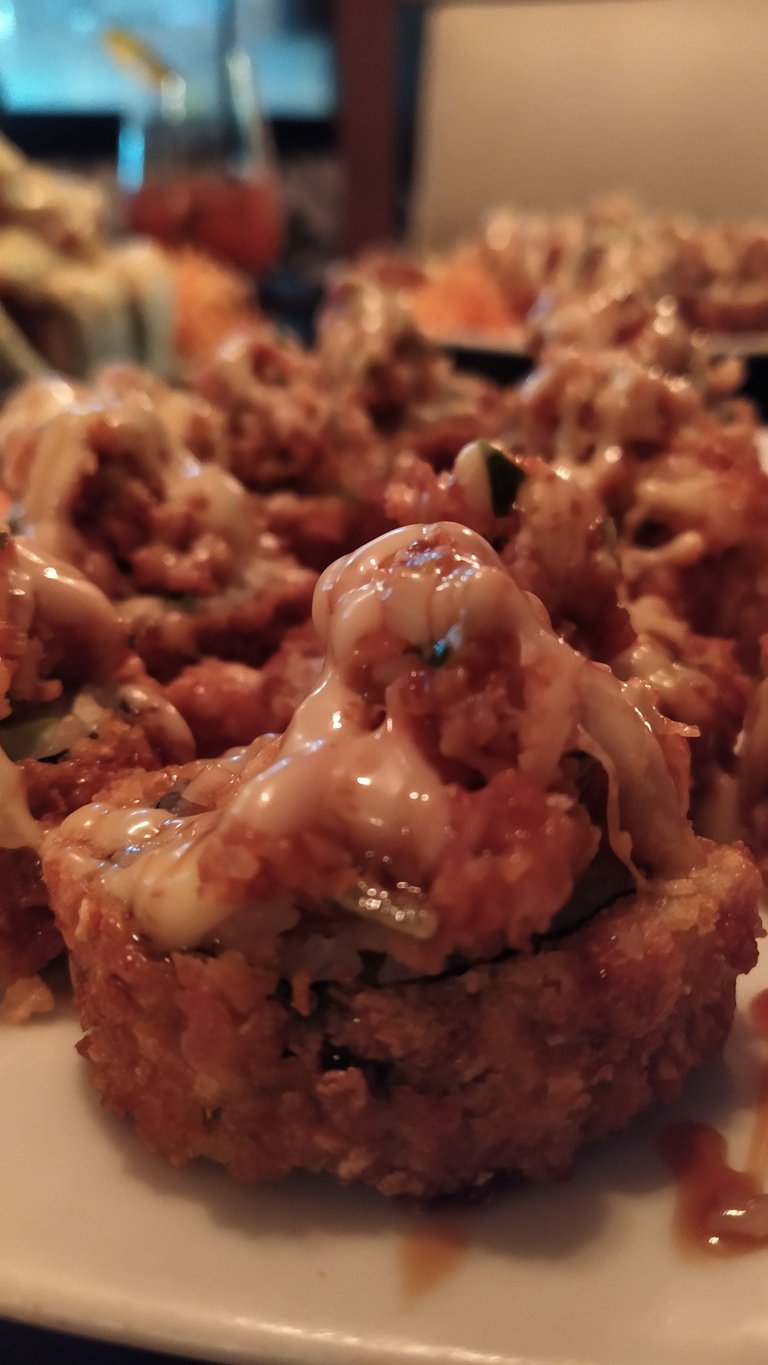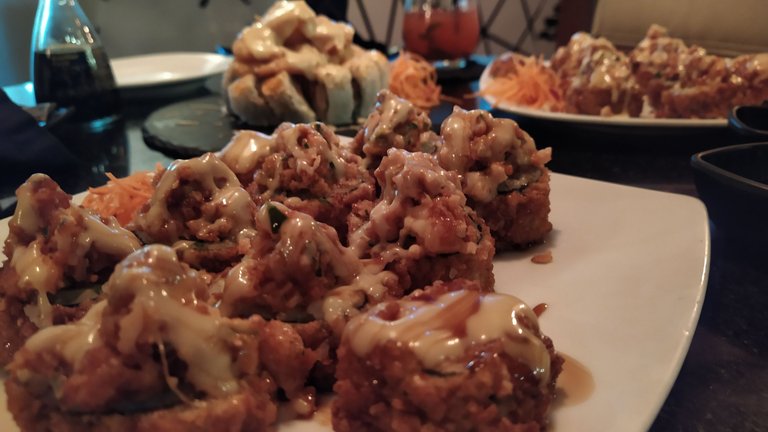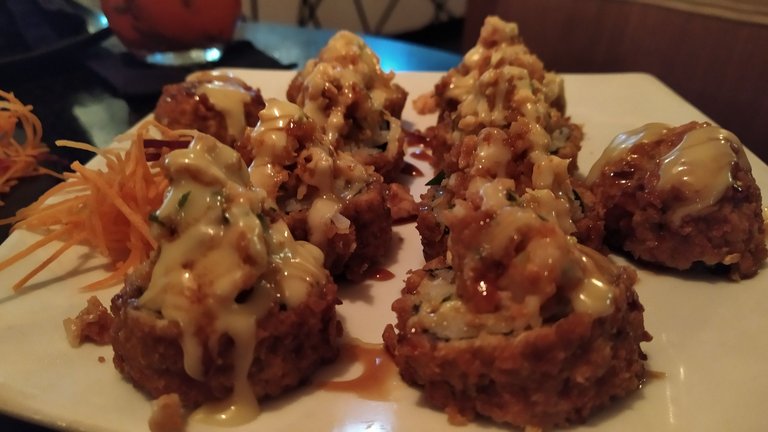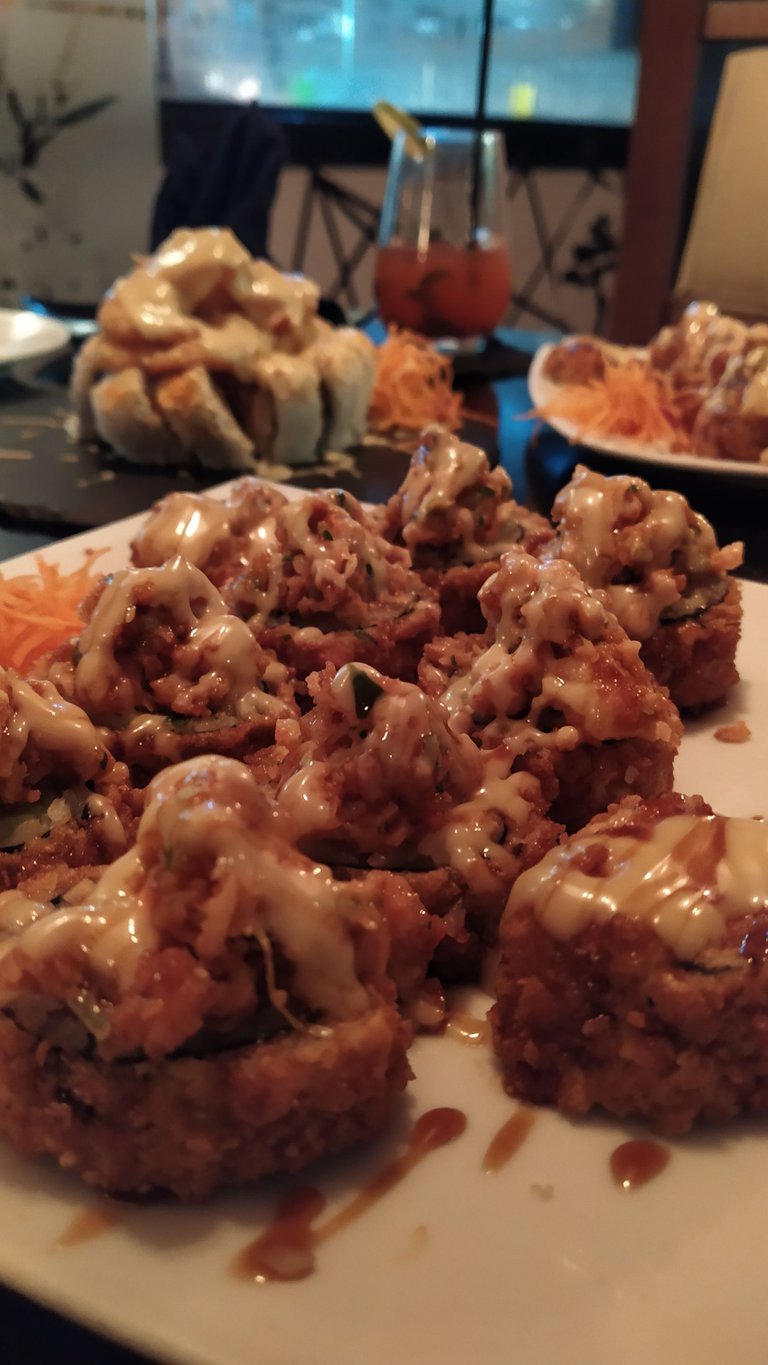 For people who work and work and focus on producing money sometimes it is complicated to take a break, well, for me it is, sometimes when I take breaks I feel that I waste time, that I should be working, but I know that a break is fair and necessary, this weekend, just a person I love very much was having a birthday, so I decided to take a day off, to leave the house, enjoy, and not think about everything I have to do.
The pictures I share with you is a summary of how my day was, maybe they are simple pictures, but believe me I enjoyed every moment and I lived it with happiness, because I had months without doing this, go out and enjoy life, so we went to eat sushi, at the same time we ordered some strawberry and passion fruit cocktails, because there was a 2 for 1 promotion, then we went to see a horror movie (The Nun) which was not as scary as I expected, but at least it was entertaining, then when we left the cinema there was a beautiful sunset in red tones, I love admiring sunsets so I felt it was the universe sending me a hug and finally we tasted a cake "Selva Negra" which is the favorite of the person who had a birthday and I must admit it was really tasty, I think this is the most memorable weekend I've had these last months, I hope to enjoy another like this one.
I wish you all a happy day, see you all later! 😁.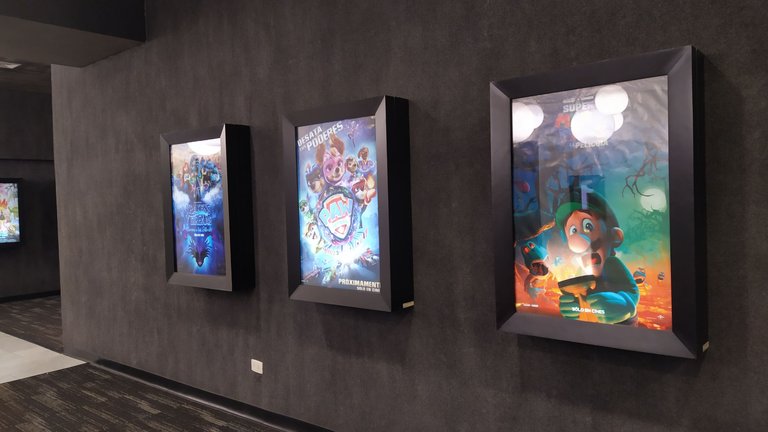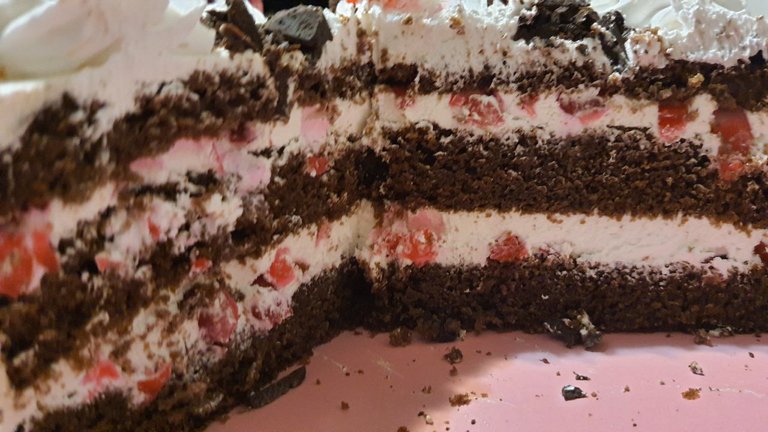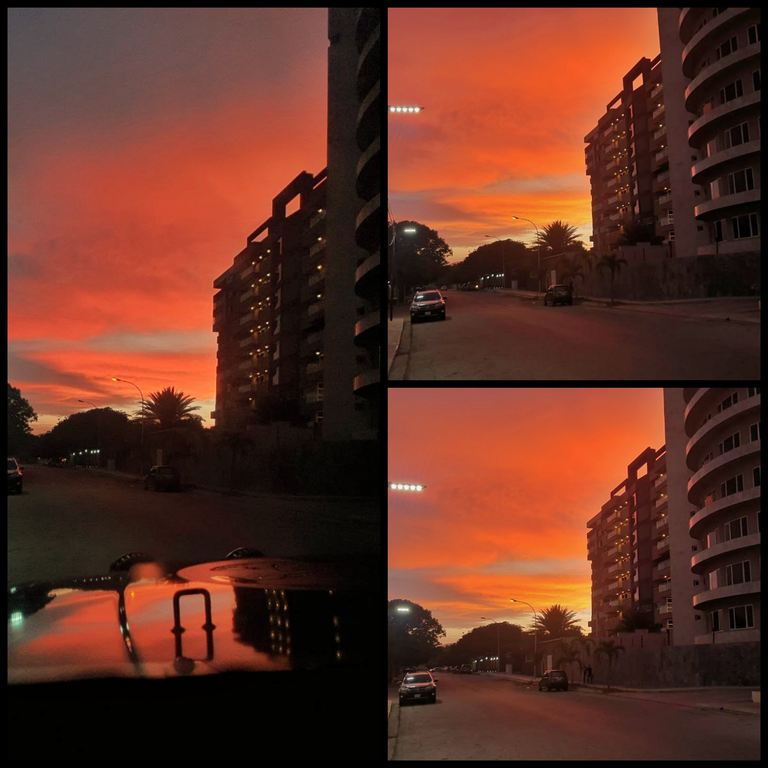 Text separator: Link
Text translated in: Deepl
The pictures are my property


THANKS FOR READING! BLESSINGS! ❤️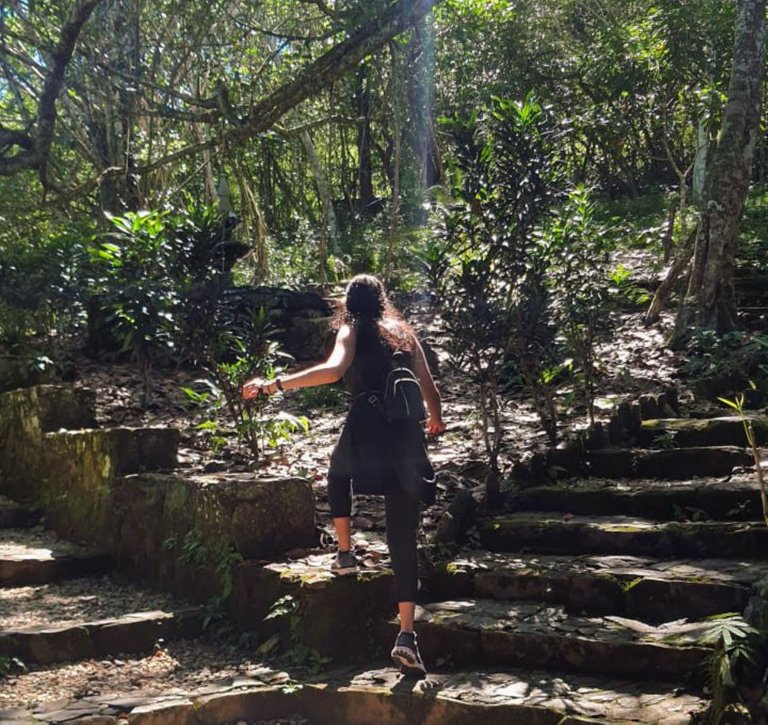 👇 A little piece of me to you 👇
I'm a girl in love with adventures, I love to know new places and document my experience in them, I'm passionate about photographing unique moments, cooking, positivism, dancing, fitness life and above all protecting stray kittens, they are angels that deserve a lot of love 😸.


I invite you to live all these experiences with me and learn to be better every day!


---
---