ONE OF US IS LYING - Is the new netflix mystery drama worth your time?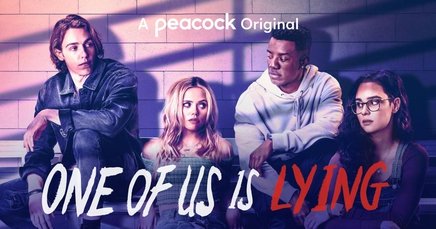 image source

Getting a plan on Netflix has to be one of my best decisions of reason times. The array of choices is mind-blowing. I get to choose from practically all genres; documentaries, anime, etc. I recently started watching the documentary, worst roommate ever and it is sending shivers down my spine. So a few weeks ago I saw this series, One of us is Lying in the top ten shows in the country so I decided to check out the trailer. It checked almost every mark in my long list of shows; Teen, heartfelt, crime, a bit of romance; okay maybe I'd just stop there for now. I decided to watch it and here is my half-baked verdict you should totally not trust.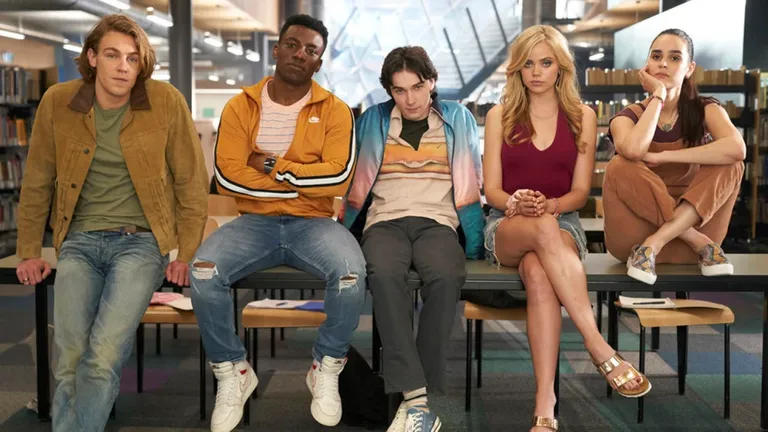 Image source

The Tv show is about five high school student who all get detention at the same time. But while in detention, one of them died due to an allergic reaction. Now the four must work put aside their contrasting differences and work together to clear their name or turn themselves in.
One of the reasons why I fancied this show was because it was a movie adaptation of a bestseller of a similar name by
Karen Mcmanus
. That should be understandable since I am an avid book lover, maybe not a voracious reader, but I just jumped over to
Kobo Books
and purchased a copy for $4. Yeah, I was that interested. But then again, most movie adaptations that I have come across almost always never do justice to the work of literature (I hope that sentence makes sense).
SHOULD SEE THIS SHOW?
This been a good show or not is debatable. I feel it all boils down to personal preference. I felt this show was a bit cliche. I guess because it's from a book, so we would allow that, but the process of creating a villain through every single episode was very boring. The character development too was extremely basic. The ending felt rushed too; plot convenience type of thing. I do wonder though, with the ending to season one, how do the creators of this intend to continue the series? There is a possibility, but I reckon it would be a rip-off.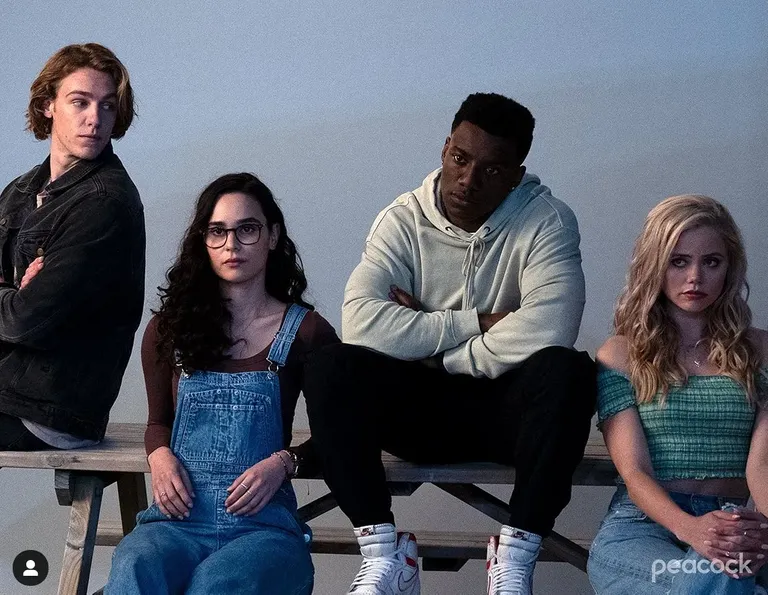 image source

A Major Theme of the Show
We all have had that eerie feeling of people finding out our deepest darkest secrets, the type of secrets that goes against what we stand for as humans. Yup. This show is all about secrets (don't worry I won't tell). We all carry that burden in our hearts, and most of us can go to any length to protect our secrets. Nothing beats honesty. Being original, and authentic. Simon Kelleher (the main character of the show) embodied that. Although we all might agree his methods were unorthodox and extreme, he always stood for something, what is right maybe. SO, maybe you should see this show if you got time. Don't take my words for it though, I am not an expert at this; or anything.
---
---