Follow Friday: Build back better
The News
Things are happening with the movie about Hive called @freechain. There is already a trailer and it looks like they have been interviewing key people.
Several of the Hive community will be (virtually) at Dygycon this weekend including @aggroed and @crimsonclad with projects such as @dcitygame, @nfttunz, @nftshowroom and @risingstargame represented.
The crypto winter continues, but $HIVE is holding position in the @coingecko charts. $HBD has been rocked a bit, but seems to find its way back to the peg. We will have to see who the casualties are in the long run.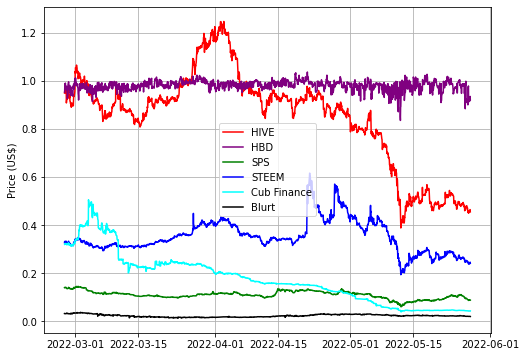 Friday Follows
The Doghouse
If you try to cheat on Hive rewards you are likely to get found out. This guy was recycling content and using multiple accounts to do this. He started losing rewards and lashed out at various people with some wild and unfounded accusations. He is active on one of the other blockchains, but still posts to Hive. He is declining rewards, but his reputation will still drop if enough people with a higher reputation downvote him.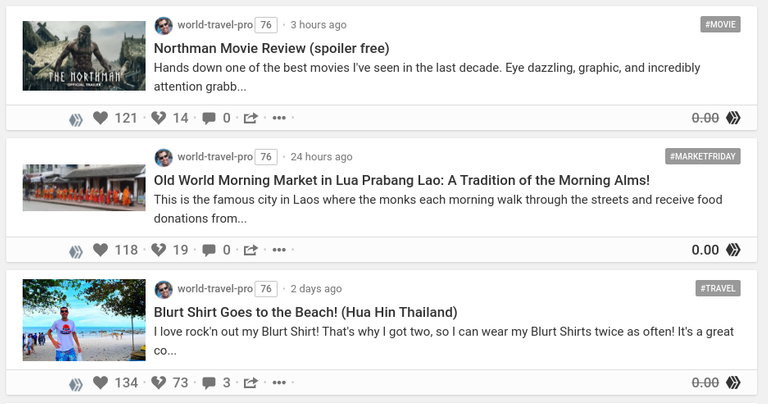 I do wonder if downvotes should continue when his posts could actually be considered legitimate. He is advertising the other chain with a banner, but the posts are fairly harmless otherwise. He may have given up attacking people via comments as that will just give more opportunities to trash his reputation. It can turn into a battle between various factions on Hive who hold differing opinions on what should be tolerated using their votes to support or attack him.
What is not so good is when people are spreading lies about what Hive is like on other platforms. We cannot really afford bad publicity even when it reaches a limited audience. We have to be careful in how we deal with abuse. Some cases are just the result of ignorance, but some are malicious. I caught one person misusing a tag that got them votes this week, but they understood the situation once I explained it. Sometimes people just copy what others do and ruin their chances of success. We should be trying to steer them to a better path with wiping out rewards as a last resort.
I know some people will think I am wrong on this, but I want as many people as possible to stick with Hive. They just have to accept that abusing it has consequences. There should be some scope for forgiveness.
The End
I have always said that I am very happy to see others doing #FollowFriday posts. I do not claim any exclusivity on it and I was only copying what I had seen on other platforms. Anything that helps build community and engagement should be good.
Hive five!
---
---