Beer Saturday - Up on the roof
I have had a pretty busy weekend. I started on Friday afternoon when a simple mission to get my haircut went wrong.
I borrowed the neighbour's ebike to get to the barbers that is in Henlow Camp. That is about 3.5 miles by road or a bit less if you trek across the fields. I took the road, but used the footpath by the busy road. It seems that was too much for the bike where it got rough and the back tyre suddenly got very flat. I did not want to risk damaging anything and so pushed it the rest of the way. I just about got there in time for my appointment. I got a decent haircut and then had to get home. I opted for the cross-country route to potentially save time. I got to a point where there are a couple of little bridges over some ditches and as a guy was coming the other way I waited to let him pass. He had wild hair and a beard. As he passed he asked me 'Are you a believer?'. Well, that is a loaded question. I said I was not and he launched on some tirade about the sin of abortion. It is an emotive issue, but I was not in the mood for a debate. Now I am wondering if I met a modern Jesus :D The rest of the trip was uneventful, but lifting an ebike over gates and a footbridge is no fun.
I got home to have a shower and then I was off out for drinks with colleagues in London. We were meeting at the office in central London. I took the train and was a little late due to my adventures. Thankfully I was welcomed with a cold beer.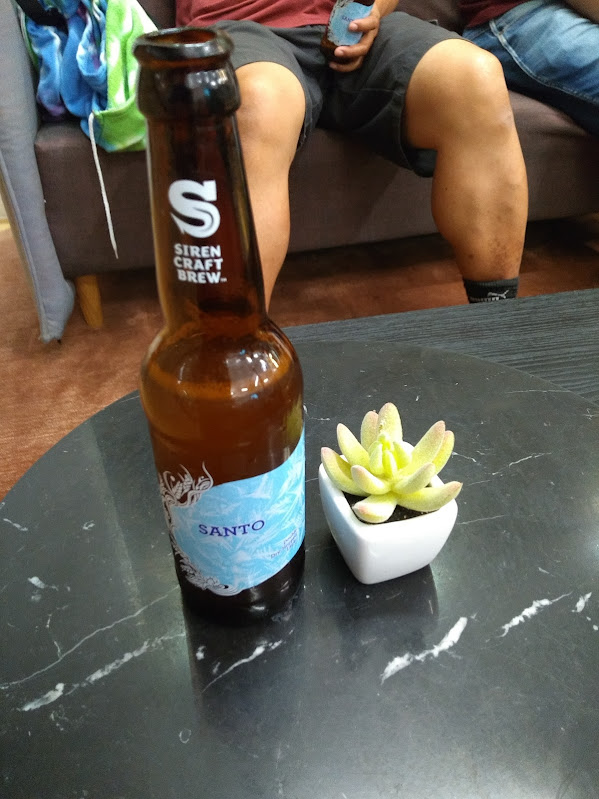 I was not familiar with Siren, but their Santo dry-hopped lager was refreshing. I had a couple more of those over the evening.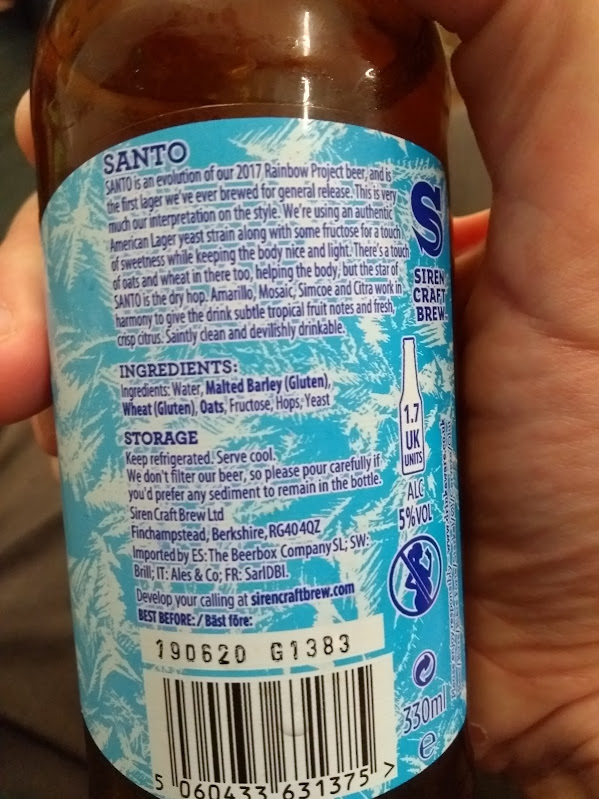 I was not usually a lager drinker, but this went down okay. It was hoppy. I think the alternative option was Peroni, but I have drunk plenty of that.
After a presentation of the state of the company we headed for the roof terrace. We were lucky with the weather as it had rained earlier. There was a barbecue with a veggie option and lots of other food. There was also a nice view over London, slightly blocked by a profusion of aerials.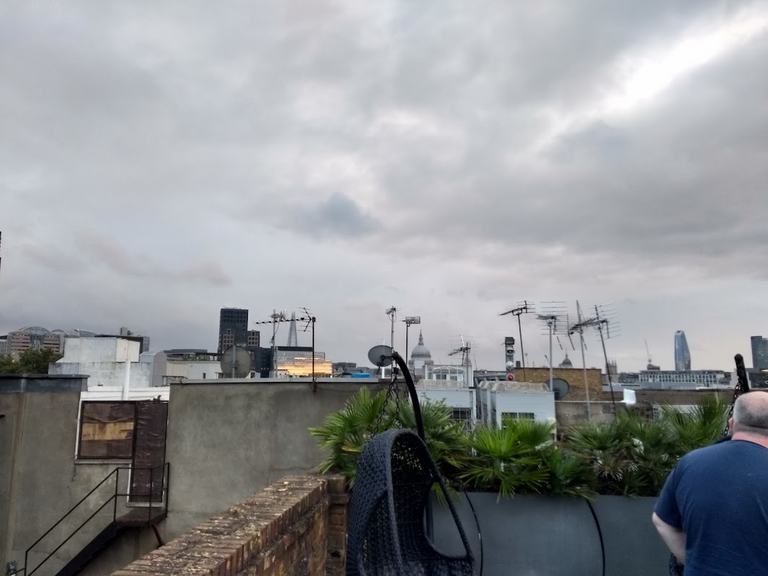 You may spot The Shard, St. Paul's cathedral and the Old Bailey there. As usual there were some new towers going up elsewhere.
It was a pleasant evening chatting to some people I had not seen in well over a year and others who have joined recently. I would hope there will be more chances to meet up with people soon. We need some Hive meetups as I miss talking to people in person. Having a beer at the time definitely helps.
The rest of my weekend involved some running and a gig with my band. I am a bit worn out.
The #BeerSaturday is run by @detlev for his Beer community.
Cheers!
---
---