Behind The Scenes of TV1's First Video
This is the start of a video series featuring three Tetrahedroseph TV stickers. Expect a total of three videos for each of the three stickers.
This post will feature background info related to TV1's video series. This is the first TV type sticker. It appears in many Tetrahedroseph videos. It's frequently used to frame lots of Tetrahedroseph's videos. This stickers design is a workhorse for Tetrahedroseph and universal to all of Tetrahedroseph's themes.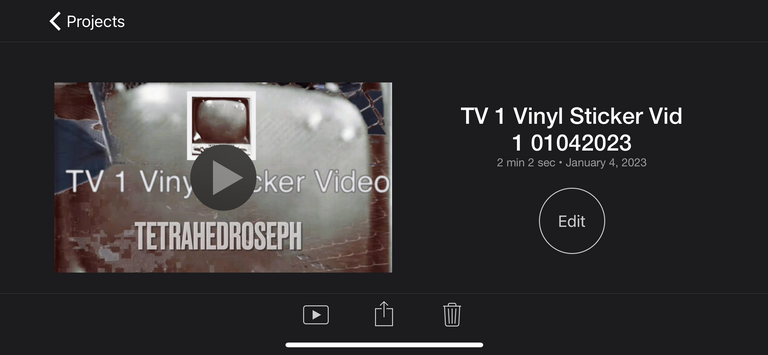 I'm using iMovie to create this series. All the footage is on my phone and it simply makes it easier. I own Final Cut Pro, but the computer seems too far away because of all the potential distractions that come along with transferring media from my phone to the computer. It should be convenient, but it's not. As they say, "the show must go on" and so I use both.
The image above is a screenshot of the project in iMovie. I created a burst screen or intro image to guarantee a favorable thumbnail image. Putting this image at the beginning of the video helps retain its title. The image below is a full version of the title screen.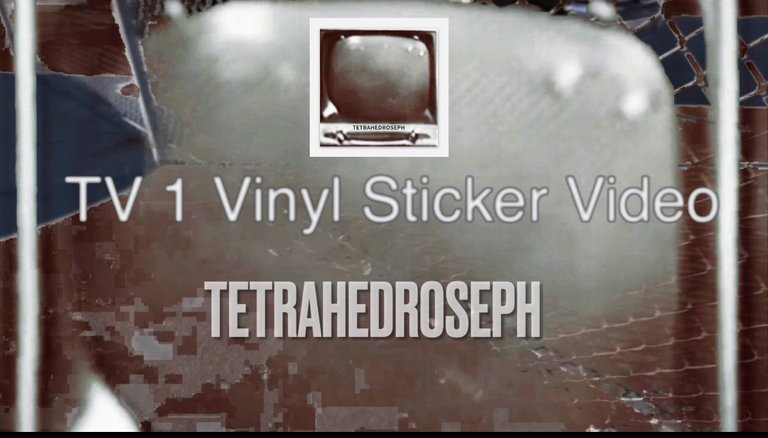 As usual, I create multiple projects for one video. This is because of the ridiculous amount of blending/green screen techniques I employ. iMovie only gives a person one layer in which they can apply a green screen blending effect.
I don't use as many draft projects as I did in the past. Ironically, this helps the video look better. Too much green screen, too much blending and the video will start to look like a convoluted mess to anyone else except me. Since I put it all together I tend to find it less confusing than most viewers. That's not a favorable bias and I want to convey the sticker more than I want to convey the potential for psychedelic trip-out sessions.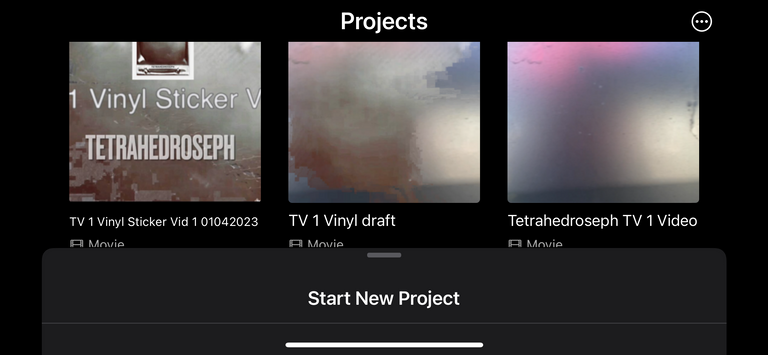 This next image reveals the raw footage I collected. It features various locations throughout SoCal. Some images and footage that won't be used and also some footage I plan to use for the next two videos.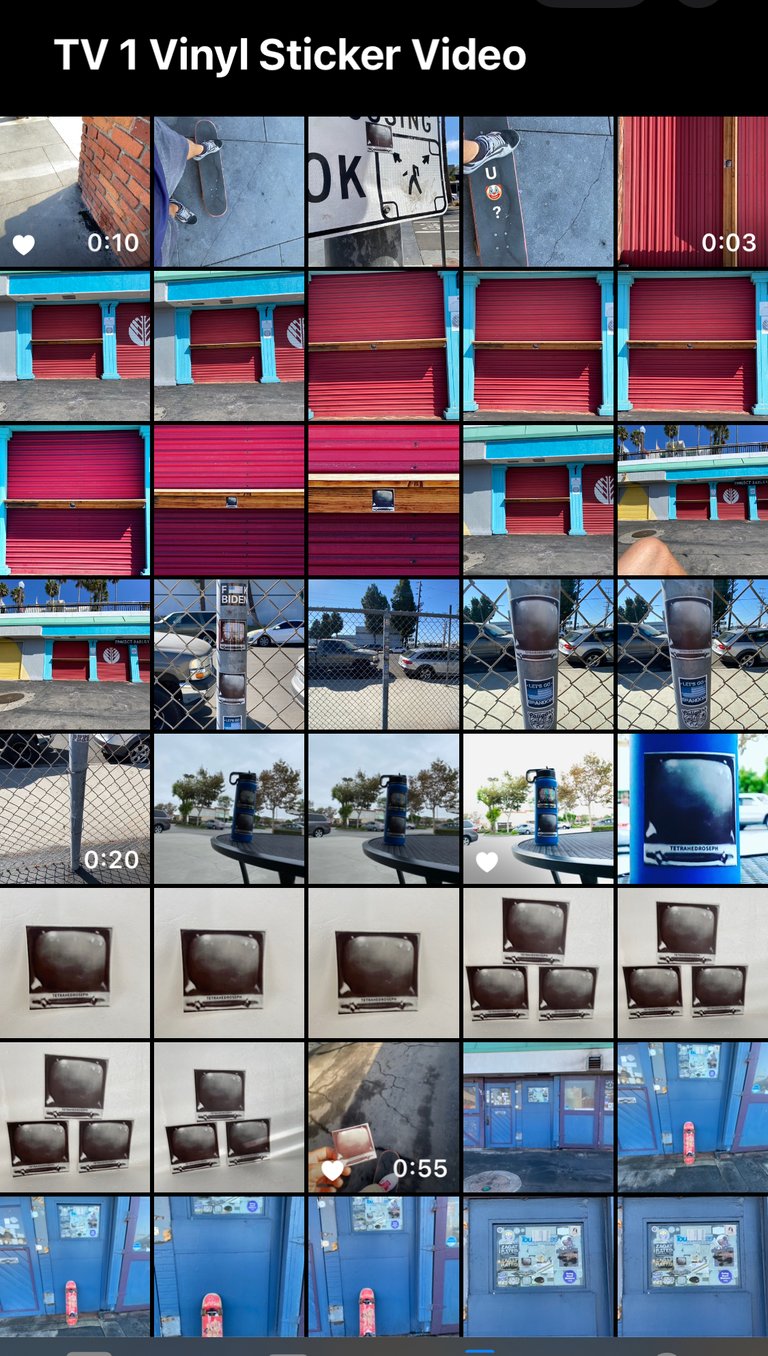 Are you from SoCal? Do you recognize some of these image locations? Do you know what beach that is? Does anything look familiar?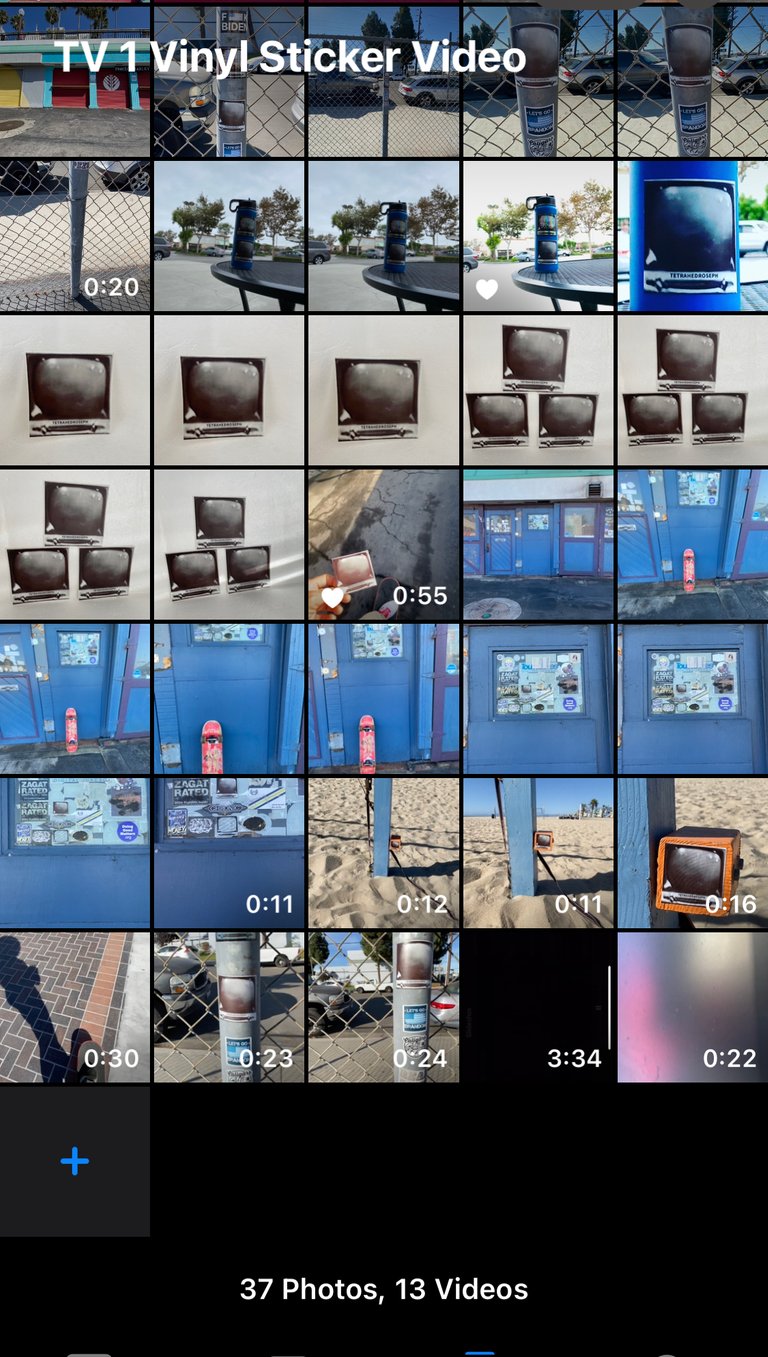 The images below were originally designed as product images to appear here in Tetrahedroseph's BandCamp merch tab. I'm using them in the videos with hopes to show the sticker clearly and without blended video confusion.

A single sticker and also a trio will be available for purchase within the merch tab on Tetrahedroseph's BandCamp page. https://tetrahedroseph.bandcamp.com/merch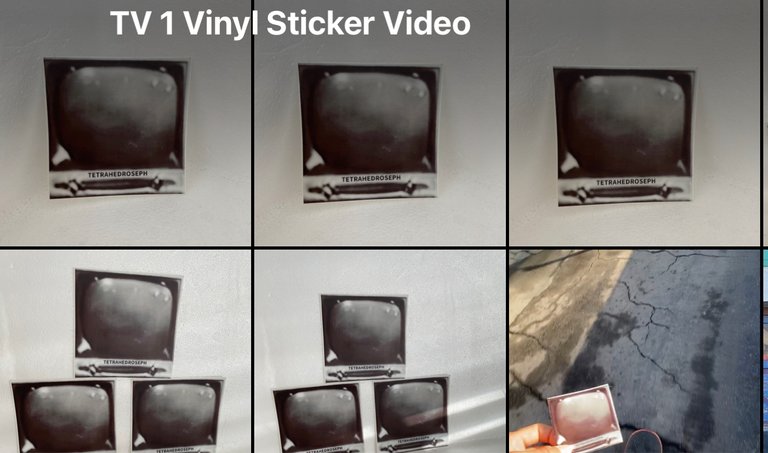 These next three images show the project itself. This is what I see when I'm editing.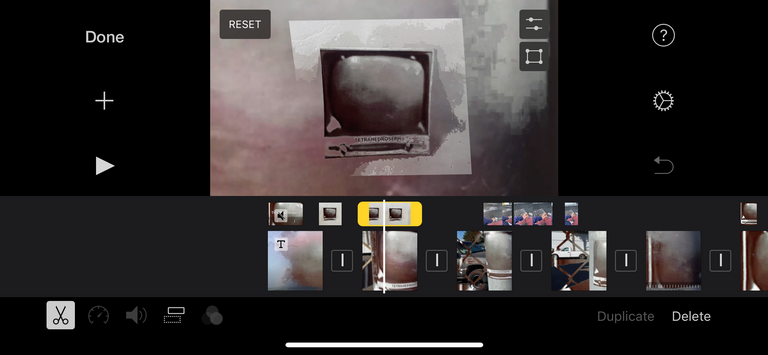 The image above and the image below are examples of the green screen/blending functionality within iMovie. I use it a lot. Maybe too much. Like I said, I'm trying to get away from psychedelic #SmokeWeed type video style for this sticker series. This is more about the sticker than it is about style and less about tripping-out.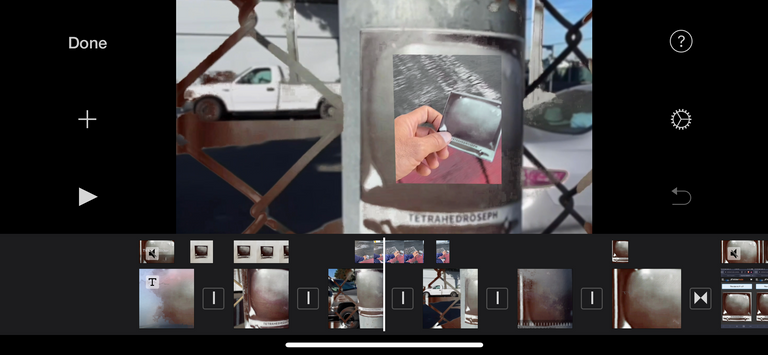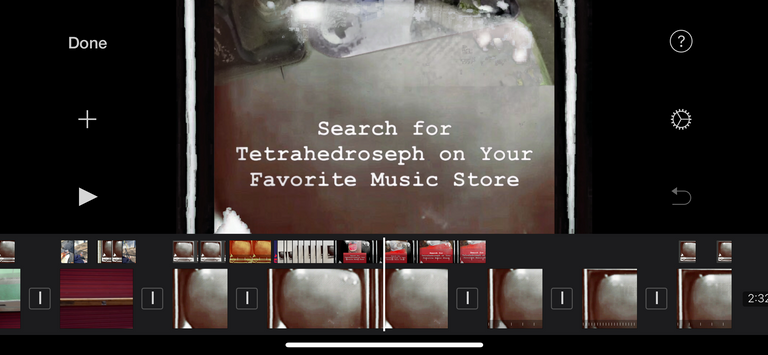 If you watch the video it might seem like there are two videos in one. This is because I was hoping to use one project to create two videos. This was an effort to streamline the entire process. It didn't really work out that way because I felt like the first part was too short. I also realized I have lots of other complimentary get different footage to work with.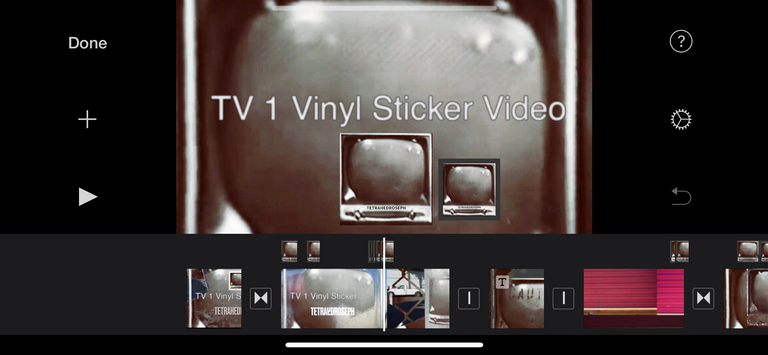 Lots of layering, blending, and picture in picture elements for these videos.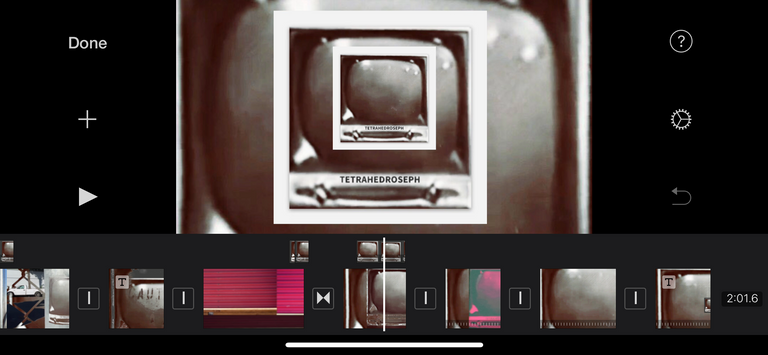 Coming Soon
Thanks for reading and thanks for supporting Tetrahedroseph.
Purchase the sticker here: https://tetrahedroseph.bandcamp.com/merch/tbyg-replica-neck-plate-sticker
Music/Discography: http://tetrahedroseph.bandcamp.com/music
Merchandise: http://tetrahedroseph.bandcamp.com/merch
Subscription: http://tetrahedroseph.bandcamp.com/subscribe
Follow: https://tetrahedroseph.bandcamp.com/follow_me


---
---