Unlocking Mastery: The Price and Path to Success
Yesterday, a friend @psalmmy264 shared something on his status, and it has been going through my mind since then, and here is what he wrote on his WhatsApp status:
The cost of mastery is expensive—time, money, knowledge, connections, unlearning & relearning, implementing, etc.—just as the gains that come from attaining mastery are also expensive, which include success, money, fame, and time.
Even when I went to bed, these words rang in my head. To gain something, you must be ready to sacrifice something, and to achieve something you have never achieved, you must become someone you have never been before.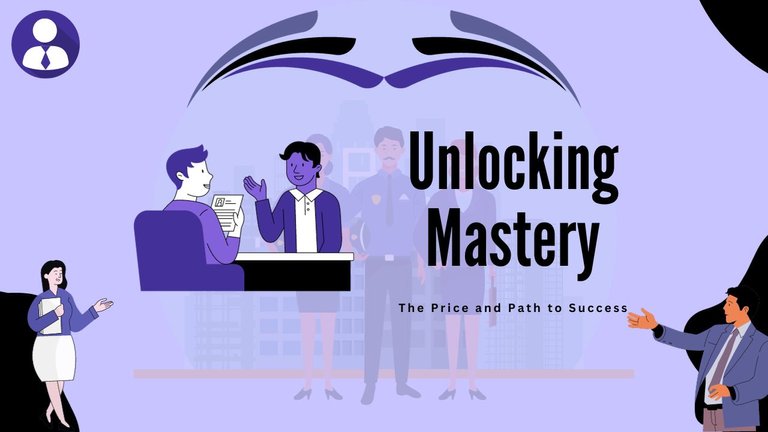 ---
---
In essence, one needs to change everything he does, to bring about change in his life. We cannot attain the change we seek if we are not ready to change what we do. "We begin by making the sacrifice necessary to bring about that change."
The thing is, many people know what they want to be; they have an Idea of who they want to become, but they don't have a clear vision of what needs to be done to make their vision a reality. This often causes people to do things at random, not plan their lives properly, and most often get distracted from their dreams, thereby forgetting what they want.
The number one problem these types of people would face is "Procrastination". They would often procrastinate on the most important things of their lives because they had not developed a clear vision of what they wanted and did not know which tasks were important for them to accomplish.
Then, they blame it on "Lack of Motivation". The main reason why people lack motivation to do something is because they do not envision the long-term rewards that getting those tasks done would bring to their lives. So hence, they lack the motivation to get things done and often choose to do things that have little to no value to their future or the goal they dream of.
---
---
Delayed Gratification & Persistence are essential to attaining Mastery.
To attain mastery, there needs to be a lot of dedication to a certain routine that contributes to that goal. Definitely, there will be adversities that come to test you if you truly want to attain your goal. These challenges are what must be faced to truly become what you chose to become and bring about that change in your life.
You would get attracted to doing other things, feel the need to give up, and give yourself long breaks that may cause you to take your sight off the cause. This is why delayed gratification and persistence are needed to stick with the cause.
When challenges come, do not see them for what they are, but for what they may be. When I come across a difficulty, I say this to myself:
Within every difficulty or obstacle, there is a seed of an equal or greater advantage.
Then I remember that great things don't come easy; if they did, everyone would be doing them, but they aren't because it is difficult. This is what keeps me going towards my goal and my quest to attain mastery.
---
𝙰𝙱𝙾𝚄𝚃 𝚃𝙷𝙴 𝙰𝚄𝚃𝙷𝙾𝚁
---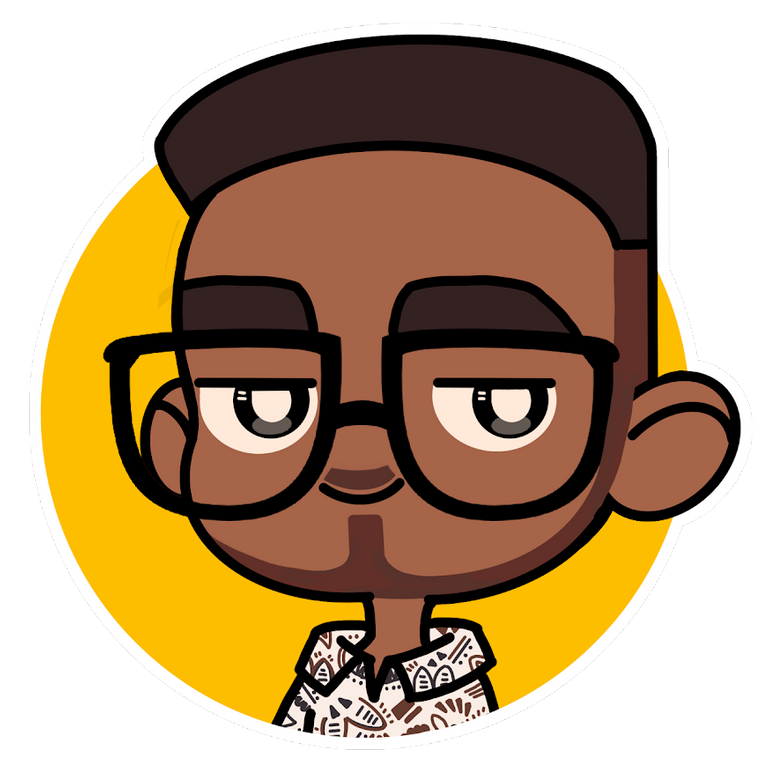 Designed by @ grisvisa
Starstrings01, also known as Giftedhands, attends the Federal University of Agriculture in Abeokuta to study mechatronics engineering. He is a lover of the hive, a guitarist from Nigeria, and a student.
His ambition on Hive is to be more than just an ordinary blogger; he wants to be someone with a purpose. That's why he started the newbies initiative @newbies-hive to help guide and support newbies. Please follow the @newbies-hive curation trail by clicking here.
He tries to juggle education with being active on the chain, but his love and passion for Hive keep him on track..
---
All images are mine except where indicated otherwise
All gifs included are powered by Tenor
---
Some posts you might be interested to read:
QUALITY ENGAGEMENT Vs. QUALITY CONTENTS Vs. GAINING VISIBILITY ON HIVE
BEING UNIQUE DOESN'T MAKE IT ORIGINAL || HIVE REWARDS ORIGINALITY
---
---