The Importance of Customer Service in Business: A Personal Experience
You would totally agree with me if I said that good customer service helps bring in more customers to your business. This is the same as saying that when you treat your customers well, there is almost a high percentage that they will come back to get something from you because they believe that you have their best interests at heart.
---
---
---
---
You are most likely to buy things from someone who you feel warmth with, someone who, in a way, you could closely refer to as a friend. When you have good customer service, you are building a relationship that will make not just your customer come back to buy more from you but also refer his friends—who may need your kind of expertise—to your business.
Unfortunately, not many are knowledgeable about building a buyer-to-seller relationship. They are after what they can earn enough of and see money as the only form of tangible currency for prosperity in their business.
The sole aim of running a business is to make money, but the truth is that if money is the only factor you aim to achieve in that business, it may most likely crumble—most likely if you fail to build a connection (relationship) between you and your customers.
Referrals are what a business needs to thrive, and if that does not exist, then I don't know what miracle can make your business stand strong.
Why am I discussing this topic today?
The source of motivation for this topic is how I was treated by a lady I bought something from last week. I am sure you are already thinking I was treated badly, but no, it was the other way around.
She was nice to me, offered apologies for my complaints, and took the blame for everything. I was able to get a feeling of satisfaction after resolving the matter, and it came to my mind that if I would need something again, I would go to no other place other than her place.
Even when I was getting something from her earlier, she was good at making me feel like I was the one buying something from her and making good use of my money rather than her selling it to me. She was able to explain the details of the product and why she thinks I should get it, taking my budget into consideration as well.
Unlike some people I have met, they don't make the extra effort to tell you details about what you need. Some would just tell you the price and leave you to make the decision of whether to buy or not, and if you finally decide to buy the product and it eventually develops a problem, you would most likely not get good feedback. They would try so hard to avoid getting blamed if the product they sold you was a bad one; I am sure you must have experienced something similar as well.
That lady has earned a customer, and I would definitely refer her to friends who may need the type of service or product she sells.
---
WHO IS STARSTRINGS01
---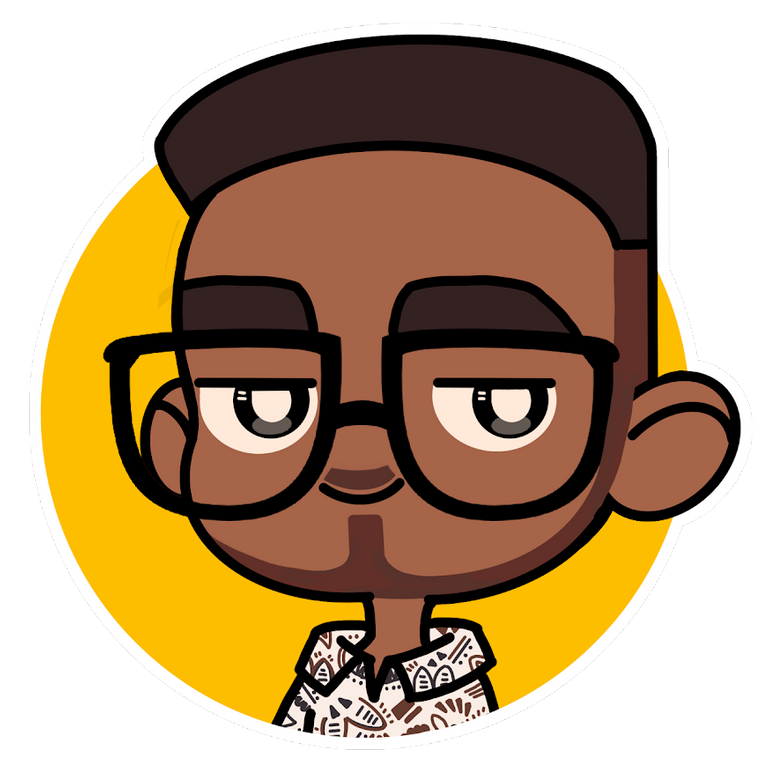 Designed by @ grisvisa
Starstrings01, also known as Giftedhands, attends the Federal University of Agriculture in Abeokuta to study Mechatronics Engineering. He is a lover of the hive, a guitarist from Nigeria, and a student.
His ambition on Hive is to be more than just an ordinary blogger; he wants to be someone with a purpose. That's why he started the newbies initiative @newbies-hive to help guide and support newbies. Please follow the @newbies-hive curation trail by clicking here.
He tries to juggle education with being active on the chain, but his love and passion for Hive keep him on track..
---
All images are mine except indicated otherwise
All gifs included are powered by Tenor
---

IF YOU LOVE THIS POST, YOU CAN KINDLY SUPPORT IT WITH YOUR COMMENTS, REBLOG AND UPVOTE. IT WOULD BE MUCH APPRECIATED

THANKS FOR VISITING MY BLOG 😇💕
---
---