NEW HAIRCUT, WHAT CHANGES DO YOU SEE?

Hey guys! Yesterday I decided to go for a haircut as my face was beginning to look very rough and unkempt. Sincerely, the motivation behind me cutting my hair was that creativepearl wanted me to do it and she didn't like it, but if it were left to me, I would want my hair to get very full before touching it at all.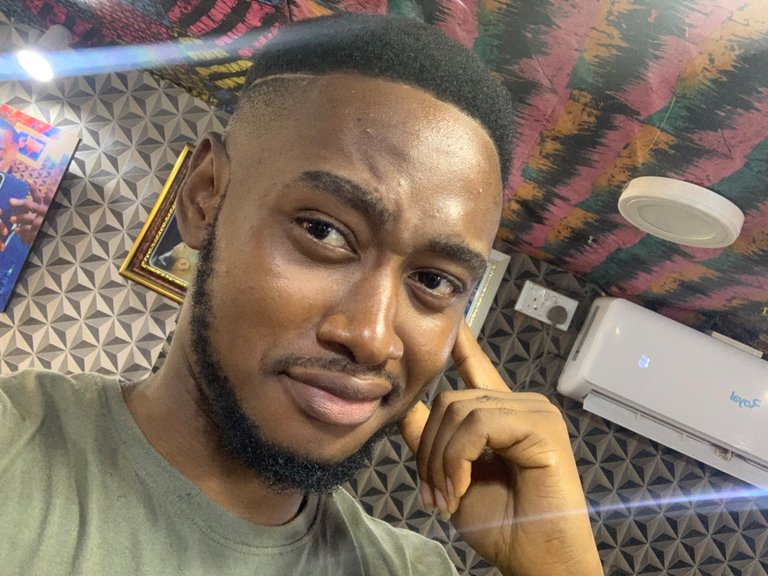 Now here is the look: Do you notice the difference?
I look a little weird without it. I didn't realise how well the little starch fit me until I cut it off. I did it on a request from Pearl since she wanted to know how I looked without it, but if it were a request from someone else, hell no, I wouldn't take it off.
I don't know if you have noticed the starch I am talking about, but it would be easier for you if I shared another picture of mine. People who have seen my face very well would notice the changes because many of my friends say the starch makes my kind of beard unique and stand out differently from others.
A picture from the last visit to Olumo rock with @creativepearl and me
Now, take a close look at my face and tell me the difference. I am sure you notice the starch now. You see how handsome I look with it; that doesn't mean I am not handsome again without it, but with it, I feel sorry for myself.
Looking at it now, it looks like an empty plot of land waiting to be built. The picture feels weird 😅... I just can't wait to get to church to see what people say about my new look.
For a moment, I also thought of completely cutting off my beard, but the thought of the changes and the way I would look scared me off from doing it. I am not tall, nor am I muscular, but I am grateful that I have a beard; if not, I would look like a 15-year-old kid walking down the street.
At first, when I barbered the hair, it was without pattern and more of an afro style haircut, but I had to change it. I requested a style of pathing, but the guy did not get the style of pathing I wanted. Below is what I wanted and what he did for me.
The difference is quite a lot 😅... The first picture was done by my barber inside the school, and the second was done by my barber outside the school. I should have just shown him the picture instead of using my mouth to describe it.
I also changed the style of the back of my hair to this type. We call it Galax over here. Back when I was younger—during the days when I was in secondary school—I dared not barb this hairstyle at home. I once did, and my mom sent me away; in fact, she did not let me enter the house. She asked me to go back to the barbershop to get it cut off.
When I went back, the barber didn't like it and decided to make it worse by cutting away all my hair to a low cut. It is one of the days I cannot forget, but now that I am grown, I can choose which hairstyle I want 😅.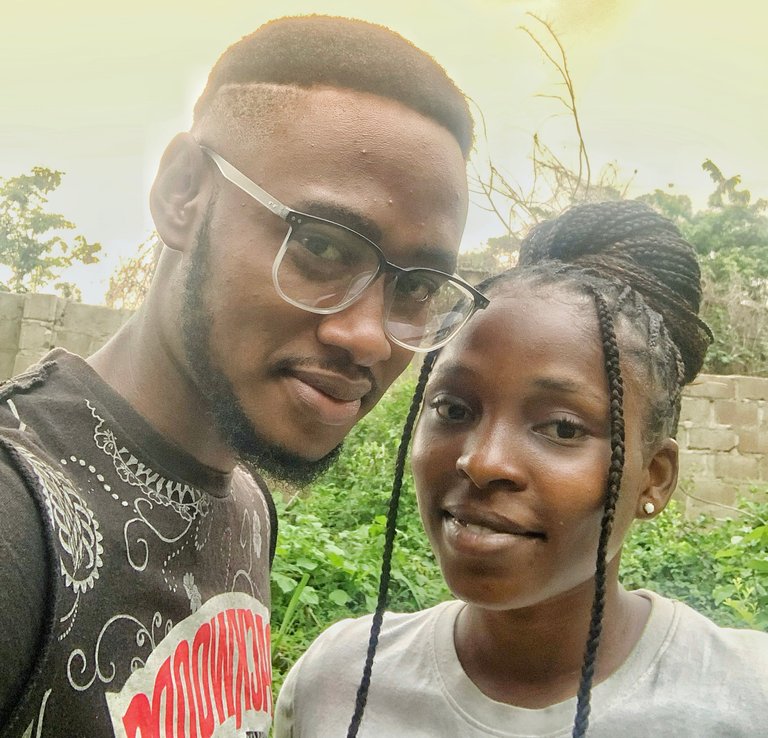 Anyway, it feels great that I am still looking good in glasses. 😌😌😎
---
𝙰𝙱𝙾𝚄𝚃 𝚃𝙷𝙴 𝙰𝚄𝚃𝙷𝙾𝚁
---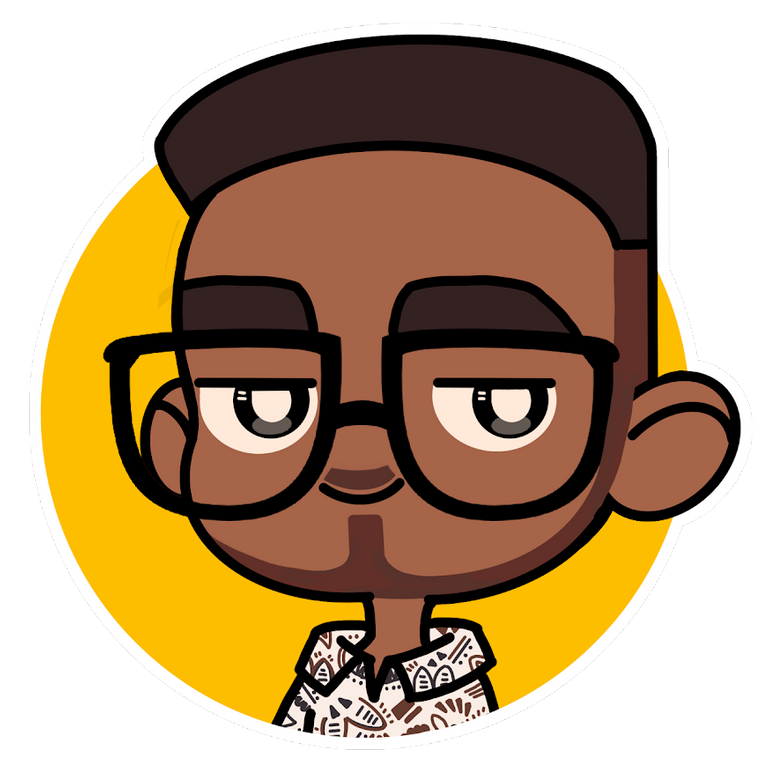 Designed by @ grisvisa
Starstrings01, also known as Giftedhands, attends the Federal University of Agriculture in Abeokuta to study mechatronics engineering. He is a lover of the hive, a guitarist from Nigeria, and a student.
His ambition on Hive is to be more than just an ordinary blogger; he wants to be someone with a purpose. That's why he started the newbies initiative @newbies-hive to help guide and support newbies. Please follow the @newbies-hive curation trail by clicking here.
He tries to juggle education with being active on the chain, but his love and passion for Hive keep him on track..
---
All images are mine except where indicated otherwise
All gifs included are powered by Tenor
---
Some posts you might be interested to read:
QUALITY ENGAGEMENT Vs. QUALITY CONTENTS Vs. GAINING VISIBILITY ON HIVE
BEING UNIQUE DOESN'T MAKE IT ORIGINAL || HIVE REWARDS ORIGINALITY
---
---