I AM QUITTING HIVE 😪 - A LESSON TO LEARN HERE
As a Hive onboarder, I spend most of my activities on Hive bringing people to hive, explaining things about Hive, mentoring people about hive and even checking out on some Hivers here through the Newbies Initiative. All these activities combined together with my personal life activities sometimes gets me too tired and busy to think of contents to create.
I haven't created any content since the past two days, that's because I have been onboarding a lot of people to Hive; more of musicians and answering some questions on discord and WhatsApp most especially.
Today, I was so tired that I was on my bed for 11 hours and unable to stand up, or pick my phone to check out what was going on. Yeah it is because I had been sleeping for about 2 - 4 hours a day before today, so I think nature found its way on me.
I spent the remaining hours of the day after I had the strength to get up from bed to find songs to play for Hive Open Mic but I seriously didn't see a perfect one, while the remaining hours left, was spent on helping a friend of mine @chosenfingers shooting and editing his video for Hive Open Mic, another friend @oyeniran with his introductory post.
For me not to make today a waste without having any thought on what content to create, I decided to share my feelings and thoughts on the chain and how I have been doing and how things are for me. Truth is, most times, it gets frustrating and I get very worked up.
Talking about inspiration to create content, truth is I have many options but sometimes, I feel not motivated to. I know this is normal when stress is involved and I understand we are not so much in our high vibes always.
I feel like taking long breaks from hive without thinking of which content to make next but I haven't gotten to that stage on Hive yet maybe when I become a whale or a very strong orca, I would have the mind to do so but now, if I try do this, the SAPA (severe brokeness) comes knocking at my door; I live on Hive and moreover, I have a lot of responsibilities on the chain, I cannot just leave it down like that.
I am definitely sure you clicked on this post because of the topic I used here and waiting to know the reason why I am quitting hive. LOL, I have no intentions of doing such, I just don't have the best topic for this post and trying to show you guys how powerful your title contribute to bringing visibility to your post
My first intentions in writing this post was talking about the people I had brought into Hive the last seven days but I kept typing and typing and drifting away from the topic, so I think I would save that topic for another day.
Right now, if you are a newbie and you feel as if you want to quit hive due to some challenges or struggles you may be facing, Feel free to drop those reasons why in my comments section below. Then I can see how I may be able to help you out on that.
You should know, content creation is not easy. It gets really stressful most times. As one of my old Hive tutor always says: Not everyone is a blogger but everyone has something to offer - A 1000 Hive Power delegation if you guess correctly who this person is. You need to have less than 3000 HP to be eligible.
Hint: She's a co-founder of an initiative that helps newbies as well.
---
WHO IS STARSTRINGS01
---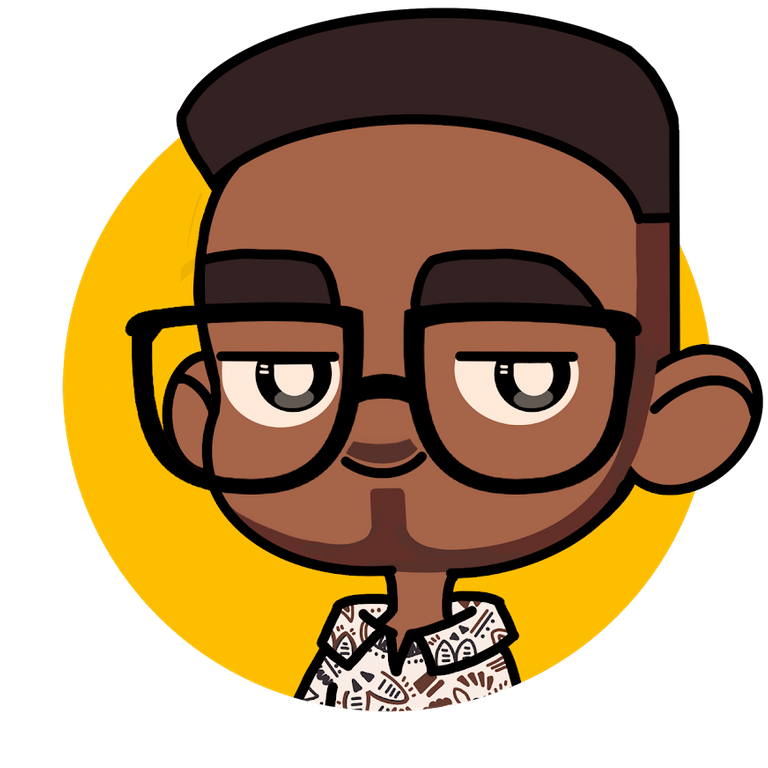 Starstrings01 AKA Giftedhands is a Hive lover, a Nigeria musician (Guitarist) and also a student who studies Mechatronics Engineering in the Federal University of Agriculture, Abeokuta.
His goal on Hive is to be more than a regular blogger but something more; someone with a purpose. That's one of the reasons why he founded the newbies initiative @newbies-hive to help guide and support newbies. Kindly click here to follow @newbies-hive curation trail.
He battles and struggles with balancing education and being active on the chain but yet his love and passion for Hive keeps him on balance.
---
All images are mine except indicated otherwise
---

IF YOU LOVE THIS POST, YOU CAN KINDLY SUPPORT BY YOUR COMMENTS, REBLOG AND UPVOTE. IT WOULD BE MUCH APPRECIATED

THANKS FOR VISITING MY BLOG 😇💕
---
---