Hive Power Next Goal: 20,000 HP
It is a new month, and this means Power Up Day on Hive. This month I went a little lower than last month and powered up 16.8 Hive. I am publishing this post now, on the 2nd of October, because of how busy my day was. I have moved from activity to activity and am doing all I can to make time to publish.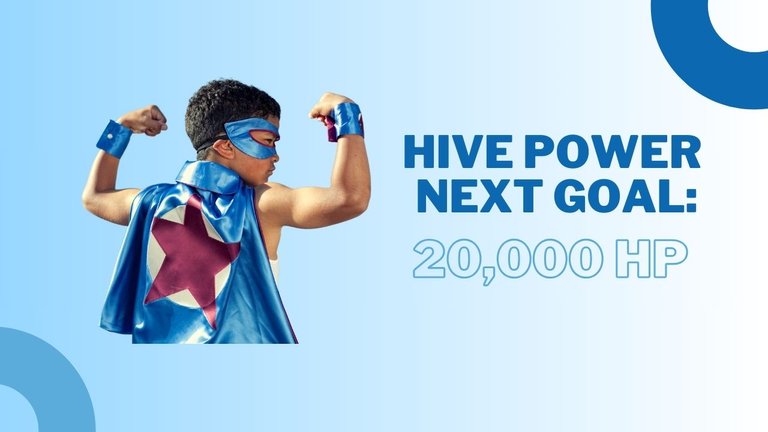 ---
---
Last month, after making Hive power up of about 30 Plus Hive, I made it to 19,000 Hive Power and afterwards, I set a goal of making an addition of 400 Hive for the month of September. It was something I thought would not be easy due to my inactivity on Hive, but I had to challenge myself to be consistent and try to publish more posts often so that I can fulfil my goal.

Today, I have surpassed my goal and attained an addition of 500 Hive, which is 100 Hive greater than the goal I previously set. I was surprised that I was able to make it this far, but I knew that whatever I put my mind to and followed it consistently, I could achieve it.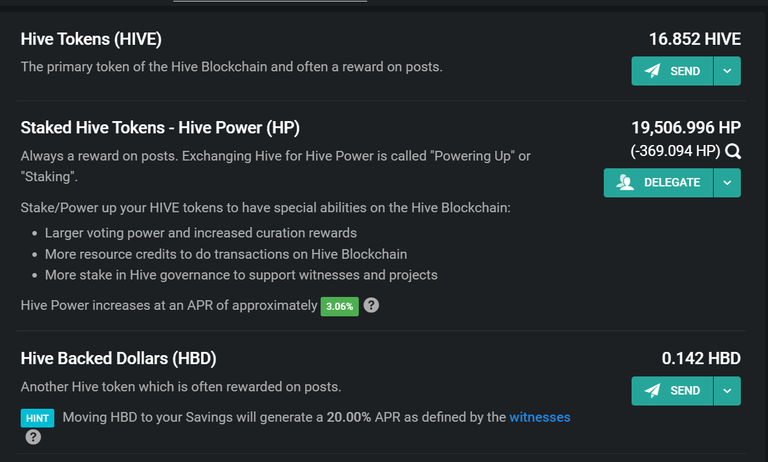 Below is a screenshot of the Hive I am powering up. I planned to power up more than this amount of Hive earlier, but things came up. I would make sure I powered up Hive during the month to support my next goal for this month.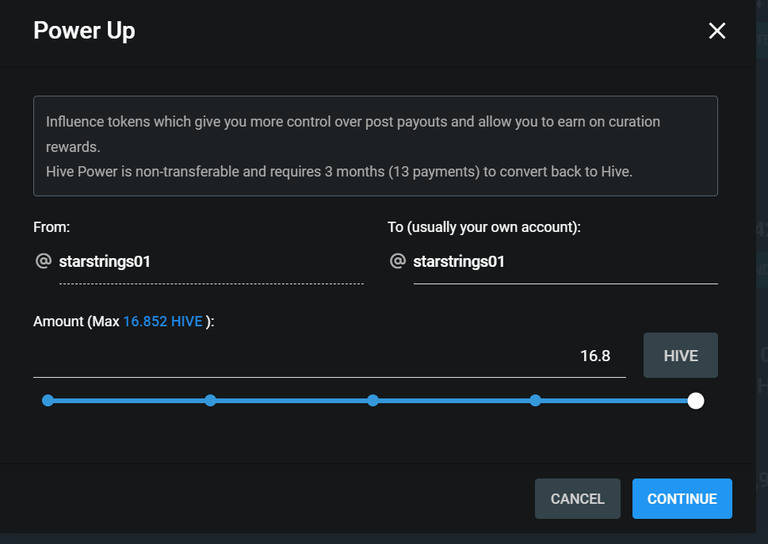 ---
My Hive Power Goal For This Month
---
What is most important to me is to keep going on a steady and the only way I can keep to that is to keep making Hive Power goals and setting deadlines. As they say, the journey of a thousand miles begins with a step, which translates to this little steps I am making to attaining the growth I seek.
For this month, I set a goal of attaining:
20,000 Hive Power
Since I was able to make an addition of 500 Hive Power last month, it would be very possible for me to do the same this month. I do my best to surpass this goal if possible, but what I fear the most is that I have quite a lot of expenses awaiting me this month, and I don't know how I would be able to raise the money. I would do my best to not let this affect my goal and also try to settle the expenses that await me.
---
𝙰𝙱𝙾𝚄𝚃 𝚃𝙷𝙴 𝙰𝚄𝚃𝙷𝙾𝚁
---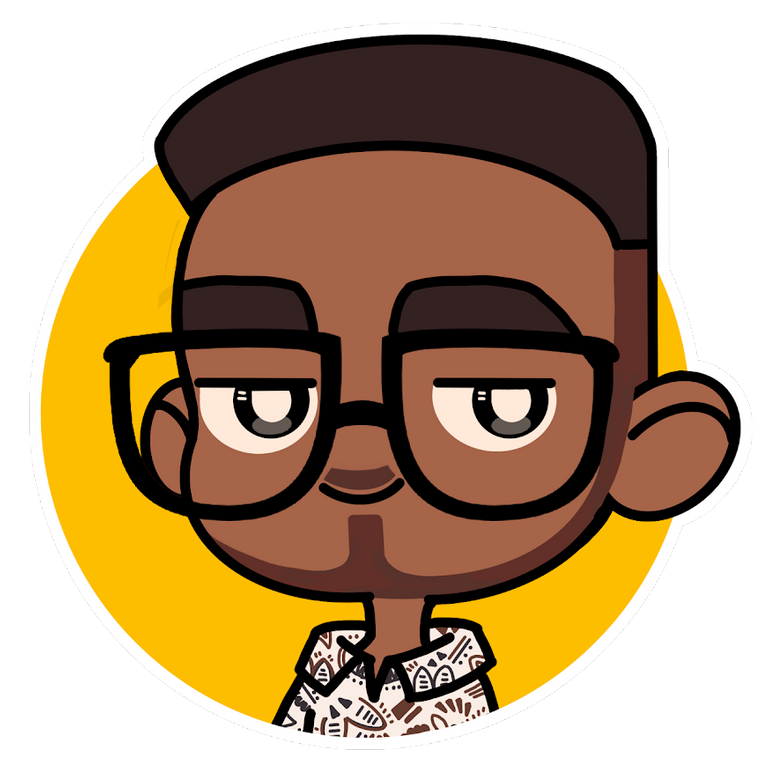 Designed by @ grisvisa
Starstrings01, also known as Giftedhands, attends the Federal University of Agriculture in Abeokuta to study mechatronics engineering. He is a lover of the hive, a guitarist from Nigeria, and a student.
His ambition on Hive is to be more than just an ordinary blogger; he wants to be someone with a purpose. That's why he started the newbies initiative @newbies-hive to help guide and support newbies. Please follow the @newbies-hive curation trail by clicking here.
He tries to juggle education with being active on the chain, but his love and passion for Hive keep him on track..
---
All images are mine except where indicated otherwise
All gifs included are powered by Tenor
---
Some posts you might be interested to read:
QUALITY ENGAGEMENT Vs. QUALITY CONTENTS Vs. GAINING VISIBILITY ON HIVE
BEING UNIQUE DOESN'T MAKE IT ORIGINAL || HIVE REWARDS ORIGINALITY
---
---