Me and video game cheats. [ESP-ENG]

Some video games have some secret codes that we can use to get some advantage, codes that can give you infinite life, infinite ammo, everything you want or at least what the codes allow you, without a doubt this is cheating even though you use an element left there by the same programmers, after all with these codes you can be able to get all kinds of objects much earlier than allowed, I have had problems when it comes to using these codes, sometimes I have come to hate myself for this very reason, because sometimes I can't fully enjoy the game.
Algunos videojuegos tienen algunos códigos secretos que podemos usar para obtener cierta ventaja, códigos que te pueden dar vida infinita, munición infinita, todo lo que quieras o por lo menos lo que los códigos te permitan, sin lugar a dudas esto es hacer trampas a pesar de que usas un elemento dejado ahí por los mismos programadores, después de todo con estos códigos puedes ser capaz de obtener todo tipo de objetos muchísimo antes de lo permitido, yo he tenido problemas en lo que se refiere al uso de estos códigos, algunas veces he llegado a odiarme por esto mismo, porque algunas veces no logro disfrutar completamente el juego.
I find it very difficult not to use cheats, there are very few games that I have completed without using cheats or some other kind of help that goes beyond the normal, and it's not that I seek to make the game easier, basically because I am a person who likes games with a challenging difficulty, but I have been able to complete some games without cheats when I have completed them with cheats before, this has gone so far that before trying a new game I have to think to myself "okay, I will try not to use cheats or some kind of help", and many times I end up using them.
Se me hace muy difícil no usar trucos, son muy pocos los juegos que he completado sin usar trucos o algún otro tipo de ayuda que va más allá de lo normal, y no es que busque hacer que el juego sea más fácil, básicamente porque soy una persona a quien le gusta los juegos con una dificultad desafiante, pero algunos juegos los he podido completar sin trucos cuando ya los he completado con trucos anteriormente, esto ha llegado tan lejos que antes de probar un juego nuevo tengo que plantearme "okay, trataré de no usar trucos o algún tipo de ayuda", y muchas veces termino usándolos.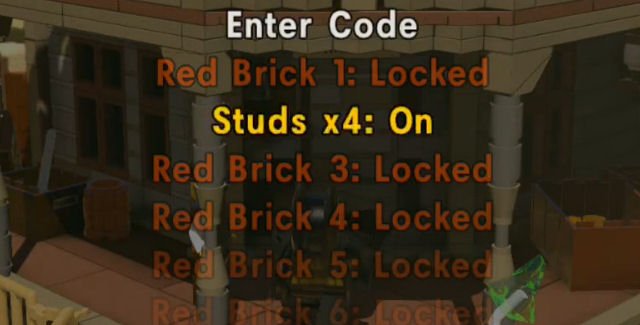 Pero, creo que esto se debe a que me gusta ver hasta dónde puedo llevar el juego, para ver qué tan fuerte puedo volver a mi personaje o que tantos objetos puedo conseguir mediante el uso de trucos, lo he hecho en Fallout, en muchos GTA y hasta en Minecraft, e incluso en juegos en los que no se pueden usar trucos he recurrido a algún software externo como Cheat Engine, usar trucos algunas veces ha sido algo muy contraproducente, ha hecho que pierda un poco el interés por el juego en cuestión y que solo vea aburrimiento a mi alrededor, después de todo ya no hay nada que represente un reto para mí, es algo inevitable sentir aburrimiento cuando ya no hay nada que te haga pasar un momento desafiante.
But, I think this is because I like to see how far I can take the game, to see how strong I can make my character or how many items I can get by using cheats, I have done it in Fallout, in many GTA and even in Minecraft, and even in games where you can't use cheats I have resorted to some external software like Cheat Engine, using cheats sometimes has been something very counterproductive, it has made me lose a little interest in the game in question and I only see boredom around me, after all there is nothing that represents a challenge for me, it is inevitable to feel boredom when there is nothing to make you spend a challenging moment.<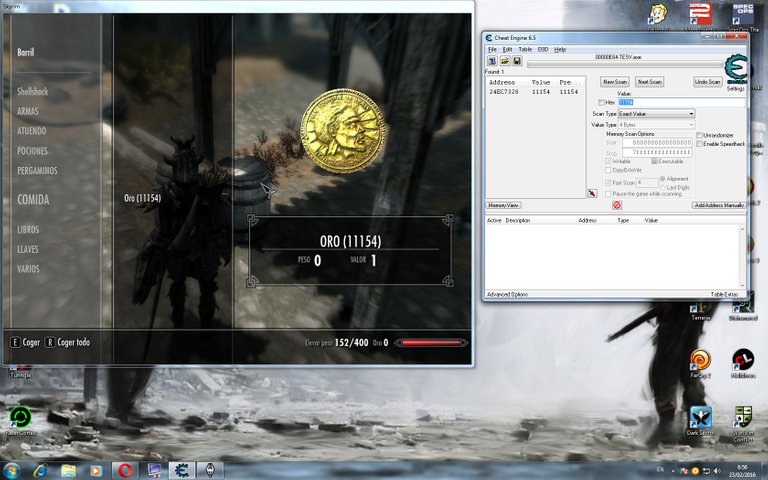 But, I have also done this to discover all the possible content of a game that I don't like anymore, when I was playing Skyrim and I had already reached a point where everything bored me and I already knew that I wasn't going to like that game, I used the commands that the game offers to get all the weapons, armors, levels and many more things and I kept playing for a few more hours, let's say this was a strategy to eliminate that little bit of interest (almost null) that I had left for the game, this has happened to me with other games like Fable, games that I already know that I will not like, but to finish seeing all its content I resort to the use of cheats.
Pero, esto también lo he hecho para descubrir todo el contenido posible de un juego que ya no me gusta, cuando jugaba a Skyrim y ya había llegado a un punto donde todo me aburría y ya sabía que ese juego no me iba a gustar, utilicé los comandos que ofrece el juego para obtener todas las armas, armaduras, niveles y muchas cosas más y seguí jugando por unas horas más, digamos que esto era una estrategia para eliminar ese poquito de interés (casi nulo) que me quedaba por el juego, esto me ha pasado con otros juegos como Fable, juegos que ya sé que no me van a gustar, pero para terminar de ver todo su contenido recurro al uso de trucos.
Esto lo he estado haciendo desde que empecé a jugar videojuegos, creo que el primer juego en el que usé trucos fue en el GTA Vice City, después de todo GTA es una franquicia en la que los trucos son algo bastante normal, recuerdo que hasta yo mismo vendía hojas con todos los códigos del juego impreso en ella, muchos de los que iban al cibercafé me pedían que les pusiera algunos trucos.
I have been doing this since I started playing video games, I think the first game in which I used cheats was GTA Vice City, after all GTA is a franchise in which cheats are something quite normal, I remember that even I sold sheets with all the codes of the game printed on it, many of those who went to the Internet cafe asked me to put some cheats.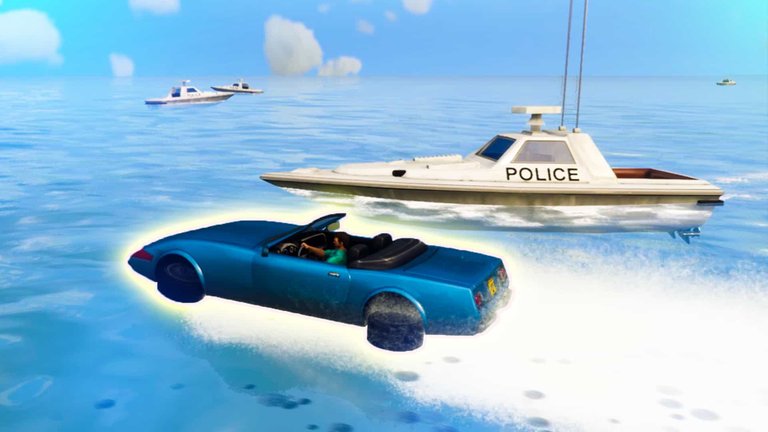 Esto es todo por hoy amigos, un post bastante corto que quería hacer desde hace tiempo pero siempre se me olvidaba hacerlo, hablé de esto como si fuera un problema serio, pero estoy dramatizando, después de todo me he divertido bastante con los trucos, espero que les haya gustado, como siempre para ir a la fuente de las imágenes solo haz click en ellas, que tengas una buena mañana, tarde o noche!
That's all for today friends, a pretty short post that I wanted to do for a long time but I always forgot to do it, I talked about this as if it was a serious problem, but I'm dramatizing, after all I had quite a lot of fun with the tricks, I hope you liked it, as always to go to the source of the images just click on them, have a nice morning, afternoon or evening!
---
See you later gamers <3

---
---