Plants Fruits Crops Near River, My Life In Steung Kach🌱🌳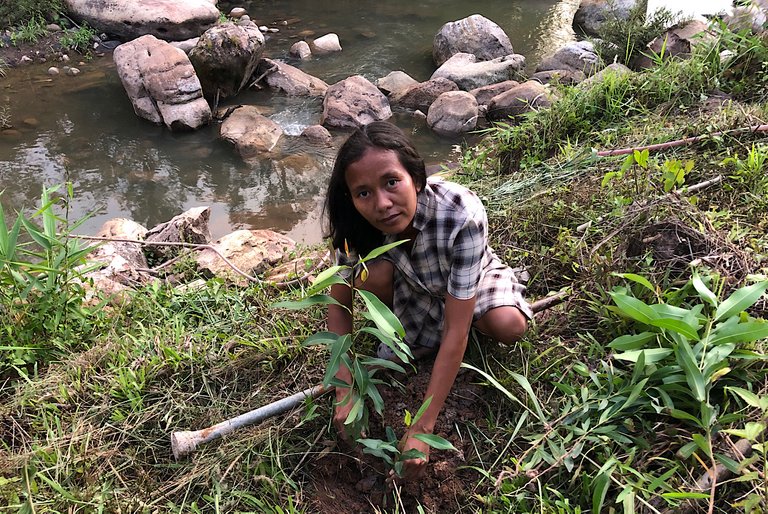 Hello dear Hive friends, yesterday I cuts the grass near river and then I planted of 8 fruits trees. I thinking a long time if it's starting to rain I'll grow some trees near river. Tow ago was rain and today is raining too. So they are willing to good and I do not to water them. I wait for the crop trucks for sale cross my street and I will buy some fruit crop for growing them. I have a dream to grow a crop of different kinds on our land, and in a future we will have all the fruits kinds for eating 😆.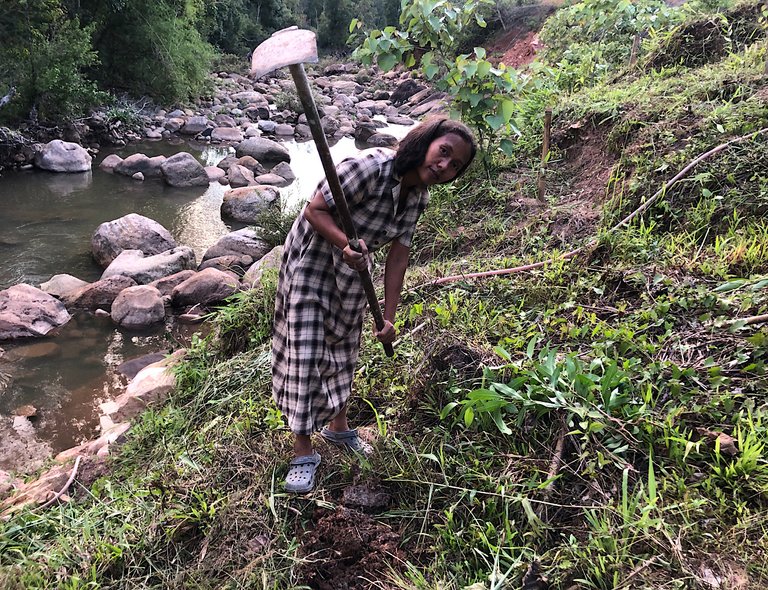 I also plant bamboo trees to help keep the soil from falling into the river. While I digging the soil and my little girl called me, my husband was chatting me and I told her please take some pictures of me for sending photos to your dad. She came down to take pictures of me, dug the ground and went back upstairs to chat with her father again because there were no internet enough for contact. After I planted all of the crops and I quickly to chat with my husband and show him the pictures and tell him about what I did with my two daughters. He said he missing us and this place so much.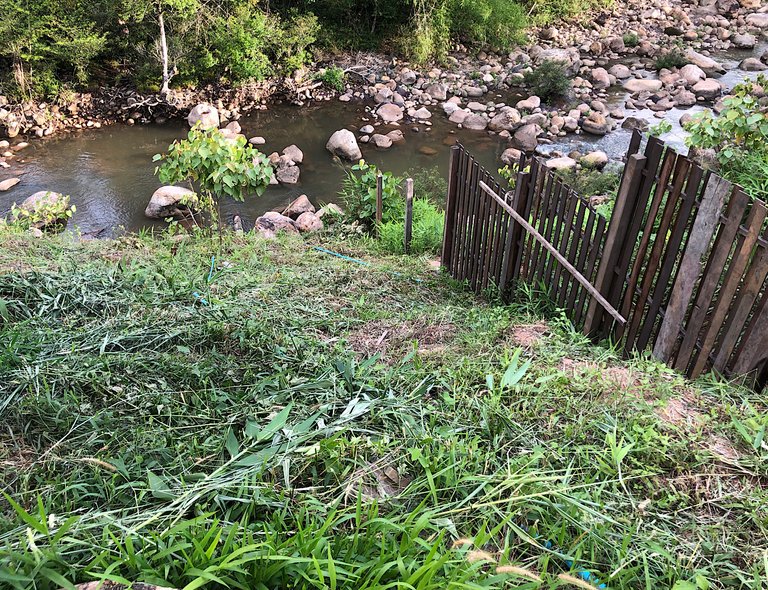 I cutting the grass by my hands in a week and it's still not finish and I called my neighbor to help me cutting grass because they are having a machine but he can't cut grass at all, so I need to cut grass by myself again.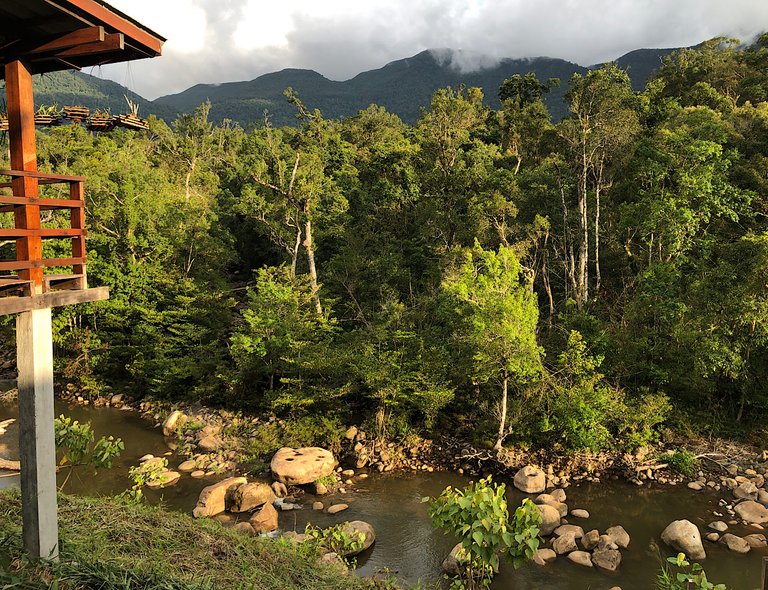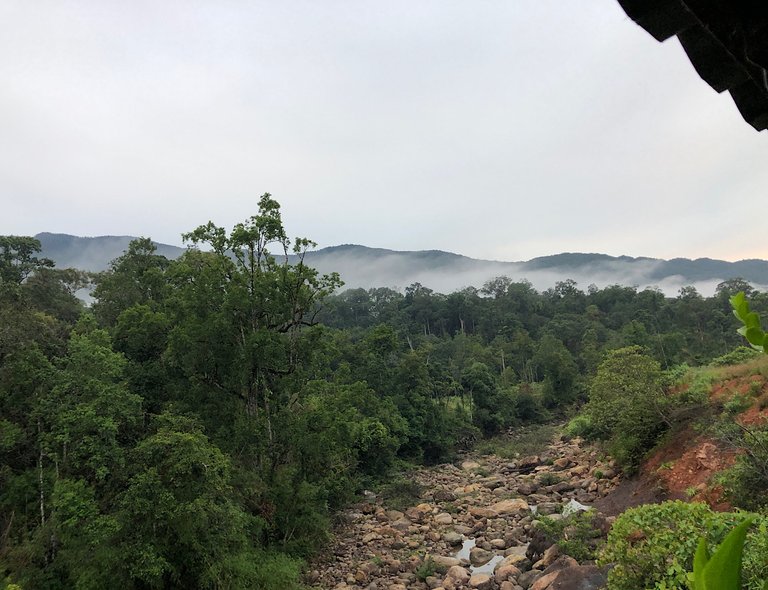 These are the landscape after a rainy day. It's cold place and beautiful here and I love it so much.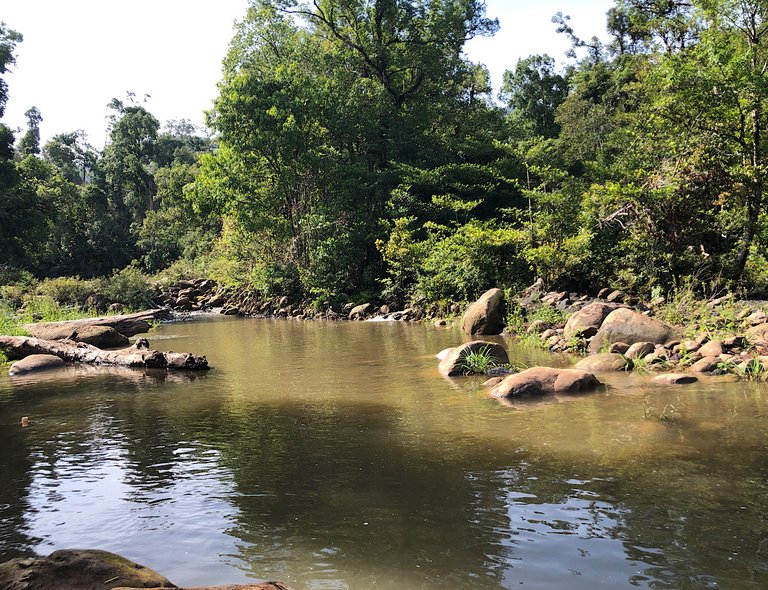 Now the river is starting to rise a little higher and we can hear the sound of the water flowing like before after a long rain. Thank you for your visited my blog and support 🙏🏻❤️.

CLICK HERE TO JOIN HIVE AND START EARNING CRYPTO LIKE US
---
---