cook_the_loop #4: it's cleaning time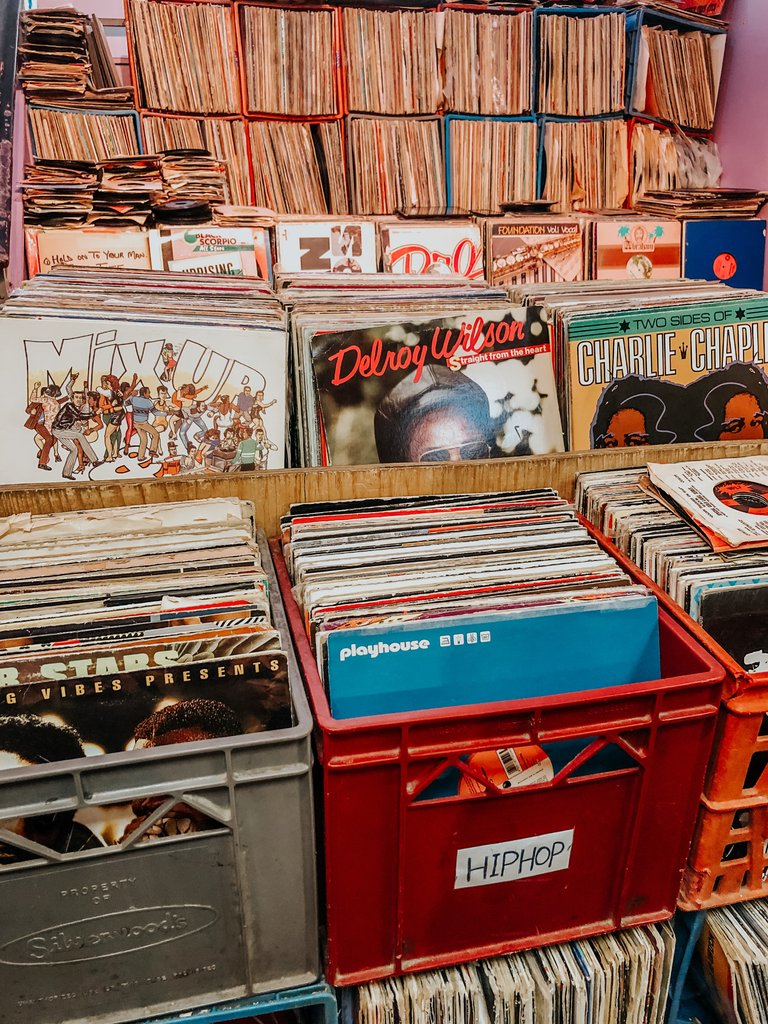 Photo by Elza Kurbanova on Unsplash
---
one piece of advice i've heard more experienced producers putting out there from the start is that before building a library of sounds you should simply work with ableton's (or whatever other DAW your are using) built-in plugins and sounds.
the idea is not to overload yourself with too much of the accessory before you get in tune with the fundamentals.
sadly, i have to agree to this but only after making the mistake of doing the opposite. I currently have so much crap installed on my laptop i don't use at all, and it's only confusing me and making me waste more time than desired when searching for stuff to work on.
therefore, it's time to take advantage of the season and act in true spirit with it.
the first task of this new year is to do some cleaning; get rid of the plugins and sounds i don't have an interest in using, and start categorizing my sample library in a way that makes sense to me and is easy to screen through.
i will also get rid of 90% of the free sample packs I've installed throughout the last year, and start strictly working on flipping my own samples.
i am going to start with the drums section and until i acquire a turn-table to start burning the sounds from vinyl, i will resort to the greatest public library available, also known as youtube.
i will try to at least find and work on one track to cut/sample per day. today i found The O'Jays, and their track "Give the People What They Want."
fitting one for the time and age, sinde we're in the midst of a crypto movement? maybe, but let's just focus on the music :)
---
so i went to work on this one. the initial drums are what i am after, so i cut them into two separate sections, in which one includes the crash and the other doesn't.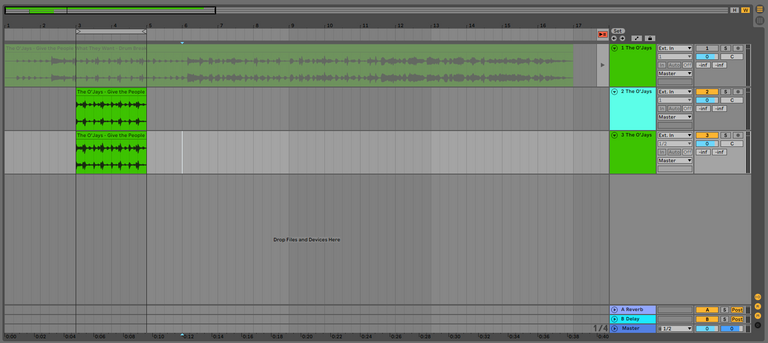 as on one of the previous posts, i've marked and adjusted the sample using markers so that it doesn't sound clunky.

i will keep both these loops and this is the start of my personal library.
but i don't want to use just loops and i want to be able to finger drum as well, or just edit the snare or kick.
so for that we need to further break the sample into one shots.
we can use ableton's simpler to quickly break the loop into transients and play them on the drum pads. let's load it up then, and chop it down.

but it might be handy to have the individual sounds separated into their own files, just in case. so now we have them arranged in a way they can be triggered with individual keys from the midi controller, what we can do is record them one by one into their own separate files. let's start with the snare.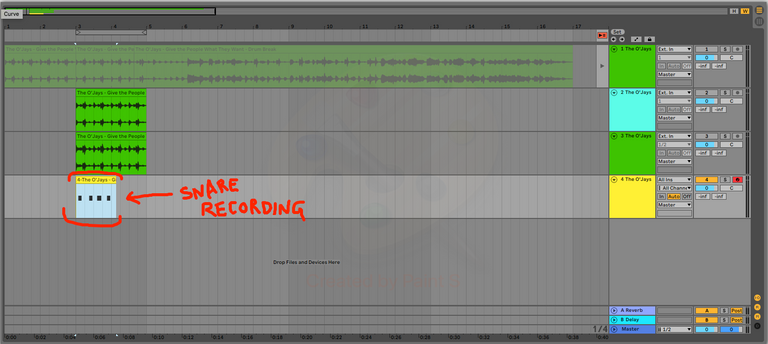 cool. now we can go through the four snare hits we've recorded and choose the best sounding one. but first let's arrange them and try to be tiddy.

after that's done and we chose the best one, we just need to select the clip and use 'export audio' to convert it to wav/mp3.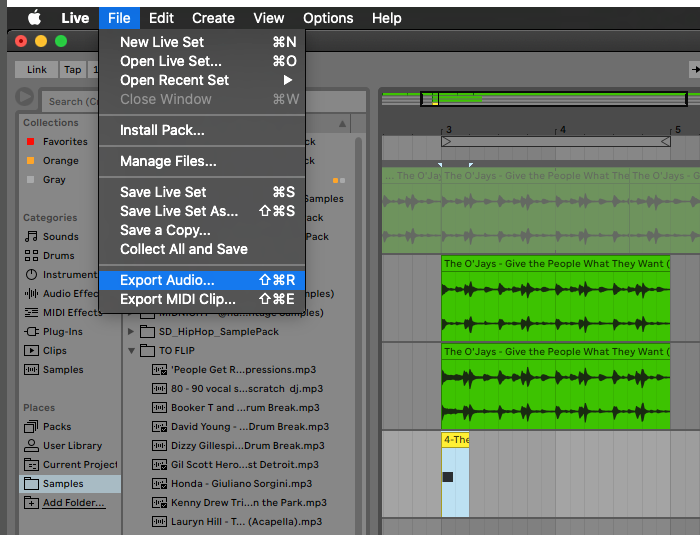 and that's it. the first one is practically done. we just need to now do a few little polishing touches on the final snare file.
then we need to repeat the process for the kick, toms, hats, and whatever we can find.
then we move to other samples. at least, one per day.
and we build a curated library.
that's the plan.
and here's a (downloadable) sneak peak of today's cut :)
---
---

Boring Stuff
All the music I publish is free for you to steal, re-use, upcycle or do whatever you wish and like to. Feel free to credit me, but you also don't have to.
I do accept tips, and any I might receive will be used to upgrade my gear.
HIVE wallet - @sp3ktraline
BCH - bitcoincash:qzjl6jy5v0fks5r47nphx2hk9cd46ehuzcacv64ldw
ETH/BSC/Polygon - 0x5B9DdA96A9914f183E6D5A2B215464f9c4e636B3
But if you want to simply give a follow or upvote, it really means a lot.
---
---