cook_the_loop #2: practicing with Mario Molino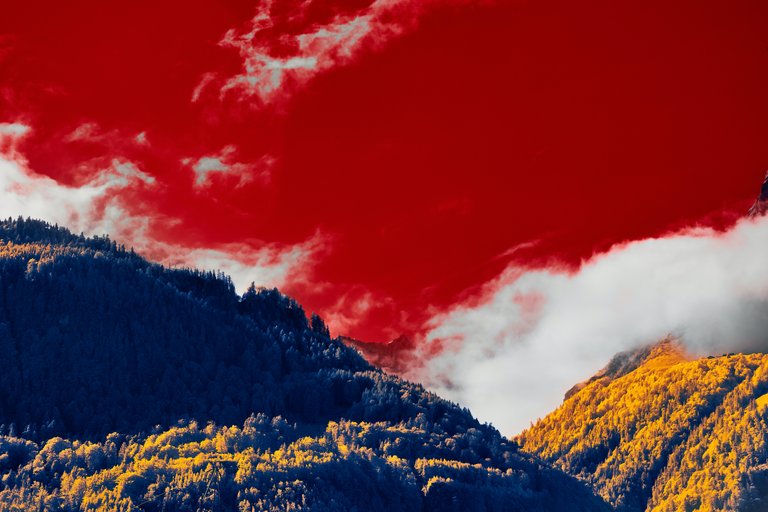 ---
found this moody guitar sample on youtube.
these days there doesn't seem to be much inspiration so i am basically flipping samples for practice. practice makes perfect, don't they say?
i ripped the audio to mp3 using this website.
then i used this other website to find the approximate tempo, which I figured to be around 75 BPM.
i then loaded the audio file into ableton and transposed the sound an octave down just so it doesn't sound exactly as the original, and went to chopping into sections. it looked something like this after i was finished.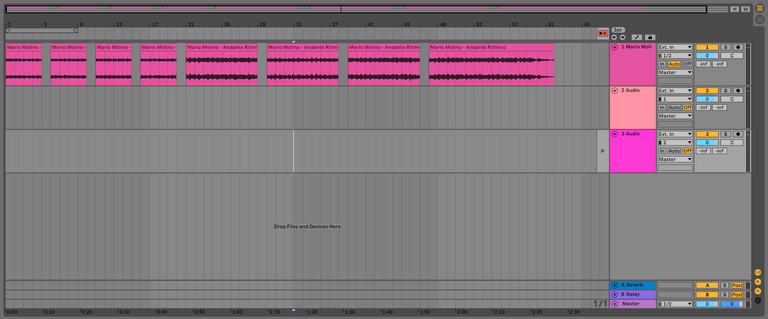 i don't plan to make a track, but just practice the sample manipulation, so I will only be using one or two of the chopped sections. let's make sure they are on tempo, so it doesn't sound offset when we play it over a beat.
we do this by placing markers where we want the sound to go with the beat. in this song both the visual and sound clues are somewhat obvious, which is one of the reasons i chose it for this post. in some cases, this won't be such an easy task.

if you slide the markers left or right you can morph the sound to match the tempo. or be outside of it, as shown below.

pretty handy tool, hun? we got our track mapped, which means we can now play it on a loop and get creative with it. so, let's add a beat. this time we're going to create our own drum rack, also with some sampled sounds.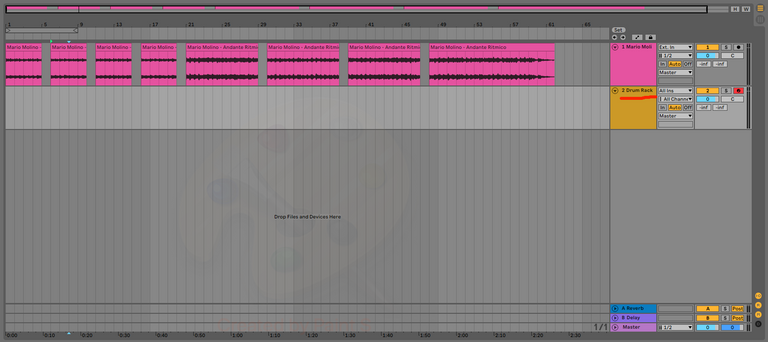 the drum rack basically allows me to load sounds into individual slots, which i can then trigger using my midi controller. so let's load some sound into it.

we'll just add a kick, snare and closed high hats. like mentioned before, we are not really trying to make a track. just practicing. we can practice finger drumming now with the drum rack, on the midi controller.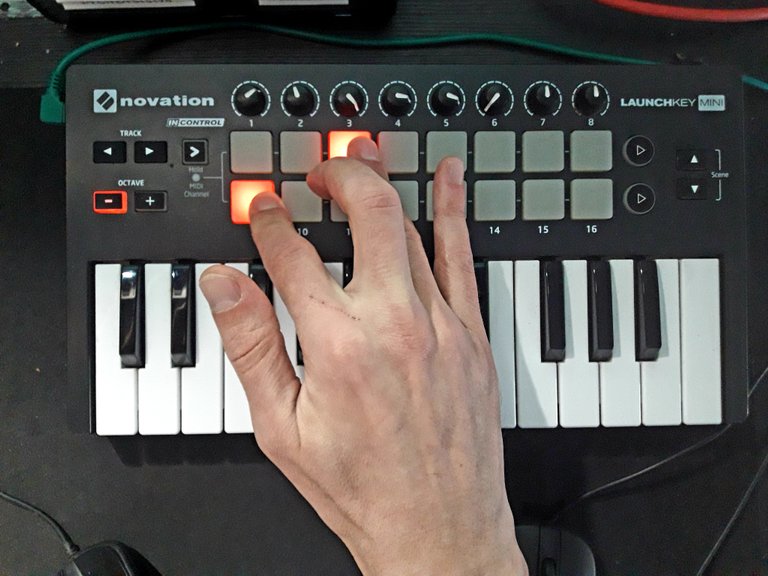 so let's see what happens. time to hit record and do some improv.
sorry in advance if it sounds like shit. but please remember this is not a song. it's for practice and to illustrate a process.
you can always check my previous post if you are looking for a real track :)
---
---

Boring Stuff
All the music I publish is free for you to steal, re-use, upcycle or do whatever you wish and like to. Feel free to credit me, but you also don't have to.
I do accept tips, and any I might receive will be used to upgrade my gear.
HIVE wallet - @sp3ktraline
BCH - bitcoincash:qzjl6jy5v0fks5r47nphx2hk9cd46ehuzcacv64ldw
ETH/BSC/Polygon - 0x5B9DdA96A9914f183E6D5A2B215464f9c4e636B3
But if you want to simply give a follow or upvote, it really means a lot.
---
---