LIFE OF A TRAVELLER EPISODE #2: ADVENTURE TO BOLJOON CHURCH

Dear friends, let's go and join me. We are going to travel to south Cebu.
Do you love traveling? Does traveling add value to your life?
---
I'm going to visit Boljoon Church. I'm very happy to travel alone; bonding with 'myself'.
Travel teaches me to find joy and appreciation of the wonderful creations of the Infinite Being.
Travelling is always good for our mental health
It might be tiring to travel but it has psychological benefits that can relieve our anxiety, depressions, and sadness. You can turn your worries into joy. In a pandemic, there are a lot of millennials who have been suffering from depressions. Thus, traveling is one of the medications.
Discovering new things
When we travel, we learn to be grateful in life, we can meet new people who can be our friends, we can discover new delicious foods. Thus, to experience all these things can add value and have good benefits for our minds.
---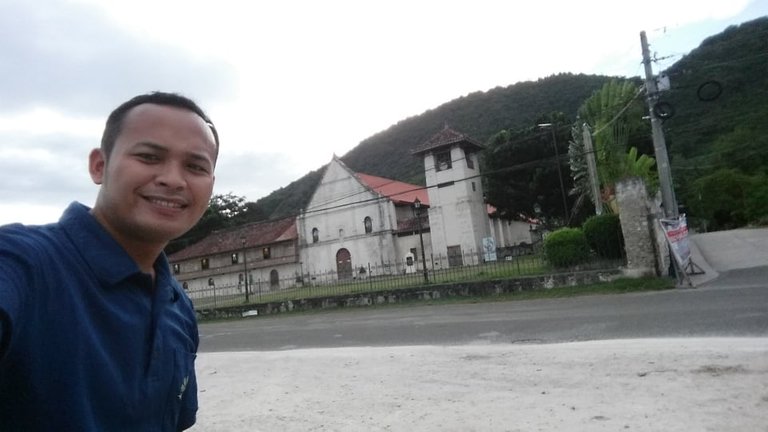 ---
This is Patrocinio de Maria Boljoon Church. It is one of the oldest churches in South Cebu.
It has a famous historical structure that was built during the Spanish occupation.
---
ESCUELA CATOLICA
Escuela Catolica was used to be a school set up by the church to teach the children of the town basic education as well as catechism, with distinct separate staircases for boys and girls.
It is also used to be a dormitory for children taking their First Communion.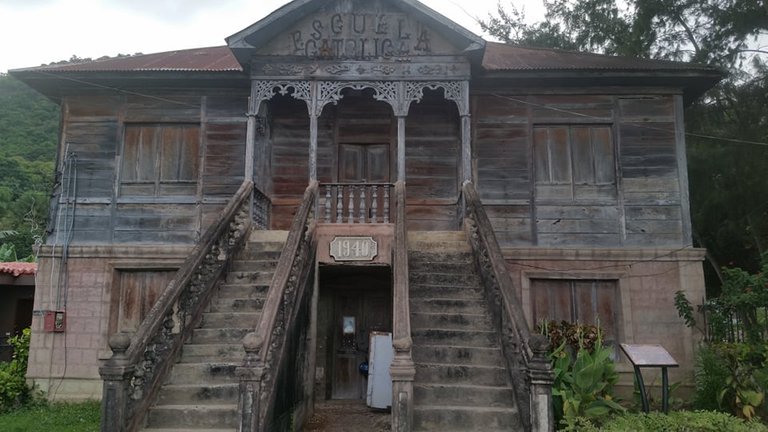 ---
Holy Door
This is PORTA SANCTA, which means Holy Door. In Christian doctrine believes that: Whoever enters the Holy Door will receive Plenary Indulgence the total remission of temporal sins. The individual must pass the three requirements: Confession, Communion, and Prayers for the intentions of the Pope.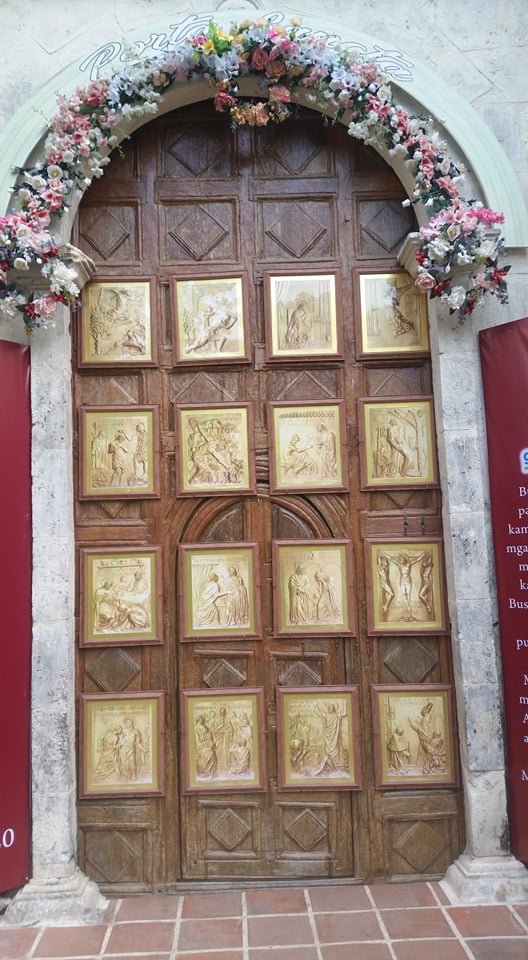 ---
The Wells of Boljoon
There are many springs in Boljoon but are quite far from fetching water and are not totally safe from drinking. Thus, they made access to the potable drinking water of primary importance, wells were established all over the province, including in Boljoon.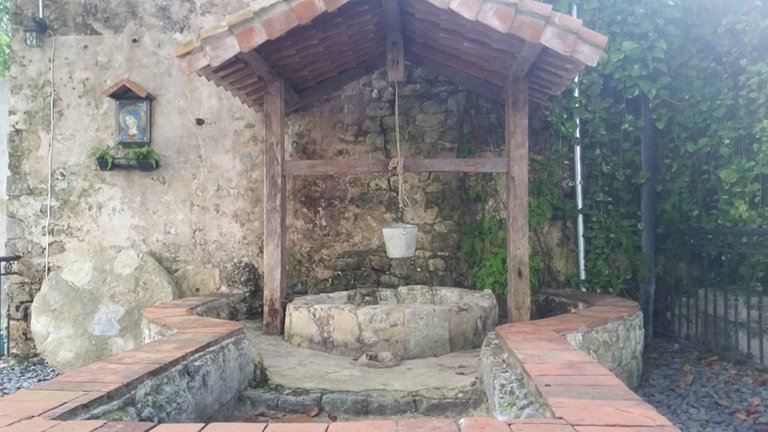 ---
I have asked some local residence of Boljoon that the Well is said to have stopped when it was covered after WWWII when an artesian well was placed at the back of the Escuela Catolica beside the Church.
And now Boljoon Church is opening the well again to the public in order to preserve a heritage object and to appreciate and treasure an age-old tradition.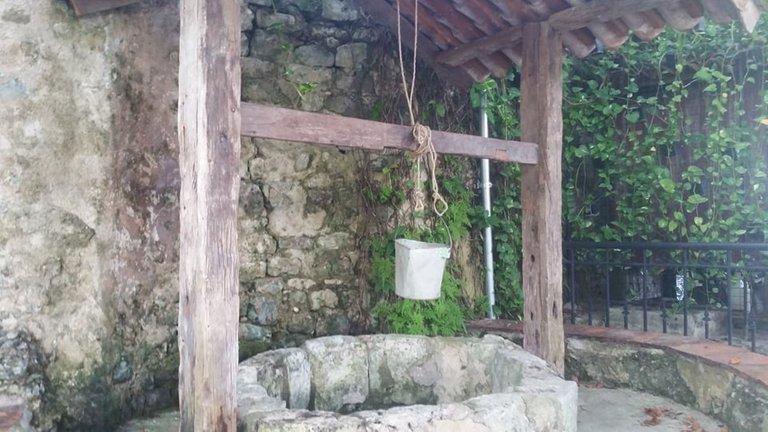 ---
This is an old Image of The Nuestra Señora del Patrocinio de Maria Parish Church, is a Roman Catholic Church.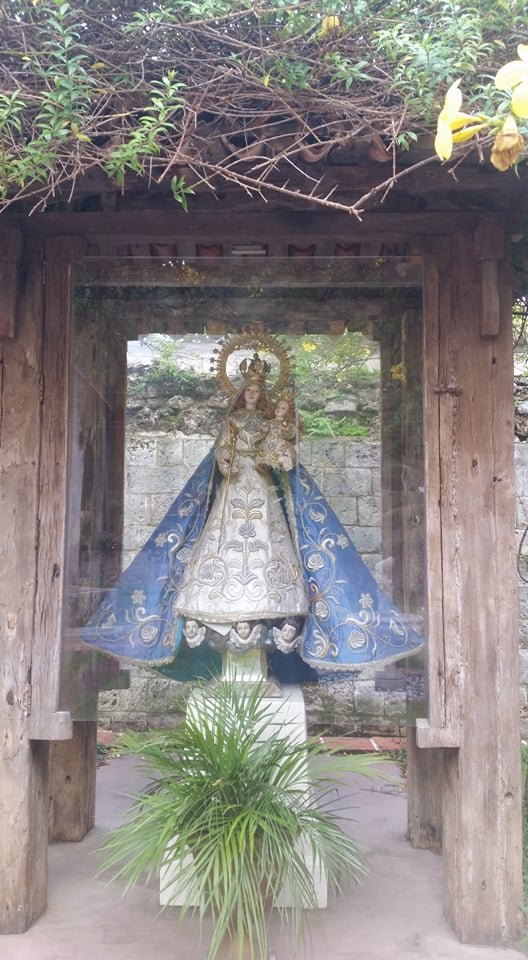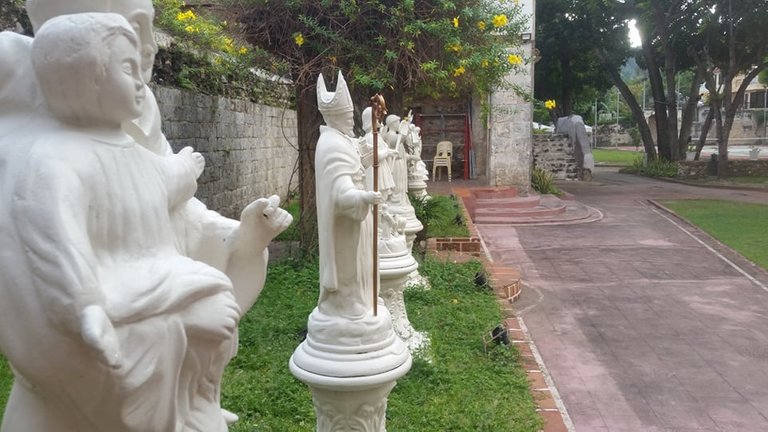 ---
The Adoration room
They have a beautiful Adoration Chapel, where the Blessed Sacrament is present. I had spent 1:30 hours inside of the Adoration room. Praying in silence.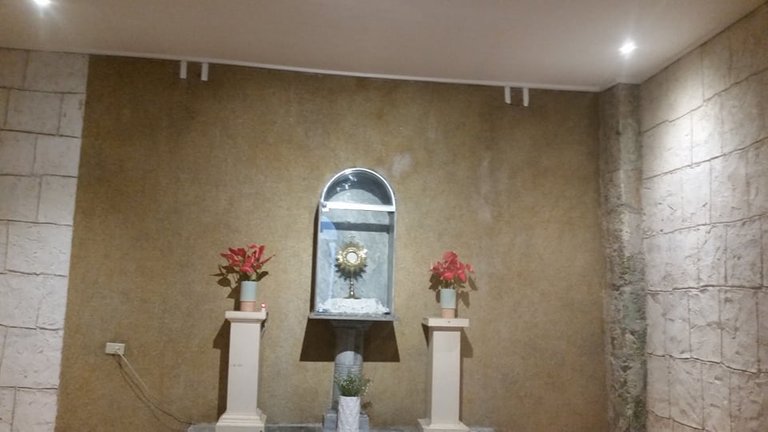 ---
The old photos preserved
These are the old pictures that started the year of 1957.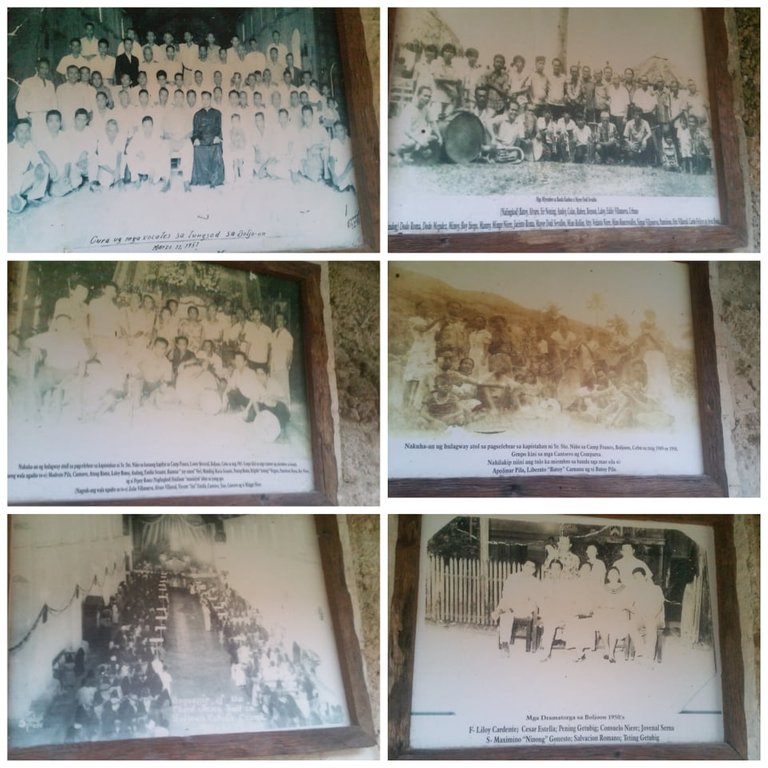 ---
EL GRAN BALUARTE
This is one of the largest Spanish watchtower in the Philippines was built by Augustinian Friars.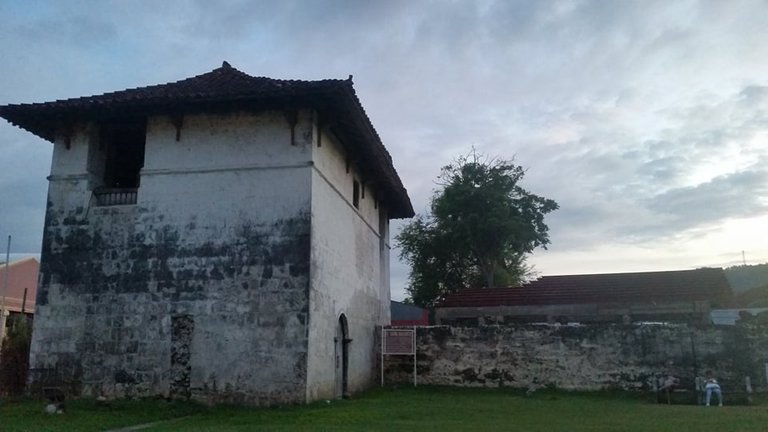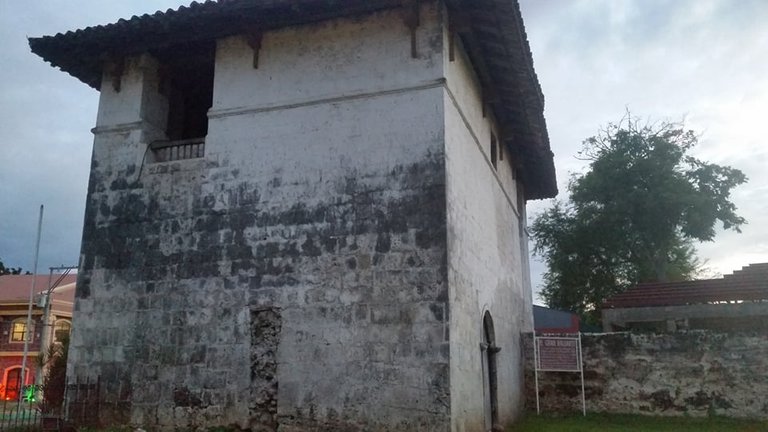 ---
At 5:45 pm the Christmass light of the church was lighted. There are a lot of children playing. It seems they have enjoyed the spirit of 'Christmass' just seeing the Christmas lights.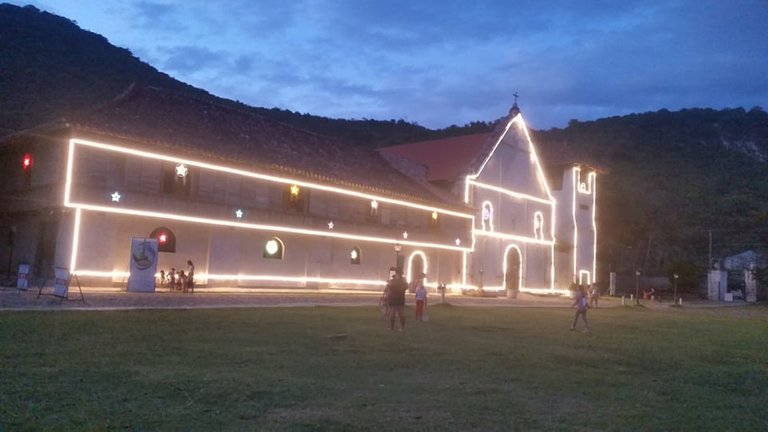 ---
My dear friends, I wish you Merry Christmas and Happy new year!
---
THANK YOU
I would like to express my heartfelt gratitude who have supported by precious blog LIFE OF A TRAVELLER: ADVENTURE TO OSLOB SOUTH CEBU
---
THANK YOU, @tipu @jim888 @hope-on-fire @asianrichclub @purepinay @boatymcboatface @diyhub @eturnerx @kryptogames @smartvote @jongcl @theshell @akumagai @deepu7 @janetfund @hivecebubloggers @itsmiessyonpeakd @kellyane @farleyfund @kingscrown @jayparagat @filipinajourney @bartheek @ate.eping @itskach @tanawabai @tibfox @busykitchen @breakn3ck @callmemaungthan @deemmosqueda @stefannikolov @baninan @josephfugata @princessj190 @swewew10 @alypanda @iamlover @waivio.welcome @rubelynmacion @hive- @mattbee @madisonelizabeth @marlonfund @camillawinebar @naty16 @julesquirin.
---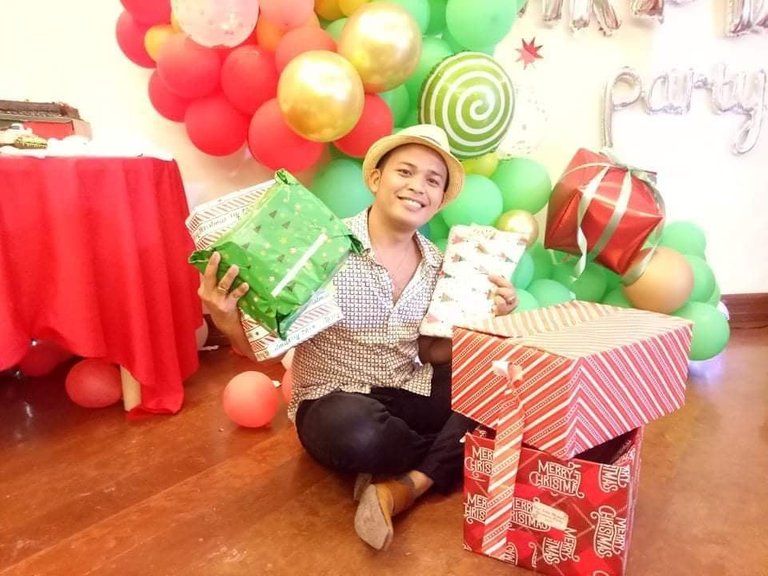 About the Author
Shalom! I'm from the Philippines. I love reading books, watching romantic movies, and nature lover. I love playing basketball. I always spend my time planting vegetables in the mountains areas. I am a cat lover, cow, and dog. Follow me on TWITTER , FACEBOOK .
---
---